Drama is one of the oldest and most powerful forms of artistic expression. In Biola's theatre major, you will gain a deeper understanding of the dramatic craft, including acting, directing, design and storytelling. With both the knowledge and experience you gain, you will be prepared for a professional career in theatre and other communicative arts venues.
In addition to its strong curriculum, expert faculty members and biblical integration, Biola's theatre program offers several key advantages:
Biola is ideally situated in Southern California, close to the entertainment industry, allowing you to enjoy world-class productions and take part in a wide range of internships and performance opportunities. In addition, students can join the National Theatre Honors Society for additional opportunities.
Biola's "Curtain Time in London" tour, allowing students to travel as a group to London, England, to visit theatrical venues and participate in acting workshops.
Students have the opportunity to take part in dramatic productions each semester through Biola's theatre production program.
As a Christian theatre major, you will have the opportunity to see how aspects of acting can transform the messages found in church and parachurch settings.
Yes! Tell Me More!
Courses
What will I study as a theatre major?
As a theatre major, you will experience the practice of acting and study theories of how theatre functions and communicates. You will have numerous real-world learning opportunities to use the craft of acting to communicate messages to an audience who has come to witness entertainment, a spiritual message or consider an important societal issue. Course topics and highlights from interest in roles behind the scenes or center stage include:
Directed practical experience in dramatic production
Creating stage scenery
Principles of contemporary acting techniques
Introduction to elements of dramaturgy
Building a stage model
Script analysis
Mechanics and creativity of drama in the church
Bible and Theology Coursework
As part of Biola's commitment to a biblically centered education, most undergraduate students complete 30 credits of biblical and theological studies as a part of their degree program. Learn more about our Bible and theology core.
Career Outlook and Preparation
What can you do with a Bachelor of Arts in Theatre?
A degree in theatre provides exceptional general preparation for careers in film, theatre, performance, television, education or ministry. As a well-equipped professional, you can expect to impact the world for Jesus Christ in drama and art professions such as:
Playwright
Producer or director
Costume designer
Drama coach
Actor/actress
Prop manager
Drama critic
School drama teacher
Stage manager
Technical writer
8% job growth
According to the Bureau of Labor Statistics, job growth for producers and directors is projected to be faster than average between 2021 and 2031.
BLS projections are not specific to Biola University students or graduates.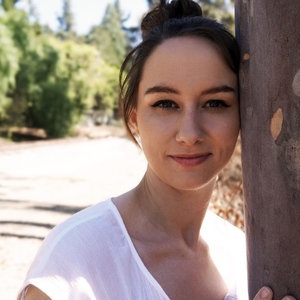 Going to Biola was an easy decision for me. I wanted to choose a place where I could hone my craft, but also grow my faith, because I knew the entertainment industry was so dark. Biola did that for me. I got to create beautiful pieces of art through theatre, in all aspects. Not only did I get to learn more about being an actress, but I also discovered a passion for stage management and properties design. What is amazing about this program is that the intimate size allowed me to pick and choose what I wanted to do and learn. Things weren't sugar coated, I knew coming out of this program my career in the entertainment industry wasn't going to be easy. I am so thankful for my time here and the relationships I built, because of them I am starting to thrive in my field.
Bree Hobbs
Manager Mission Escape Games, StageHand at Universal Studios, Production Assistant at Bang Zoom
Theatre, B.A. '18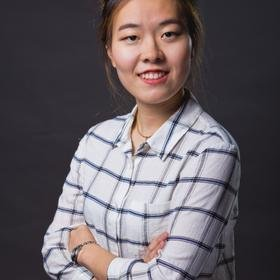 Looking back at my years at Biola, I can't forget the community where we shared the same interests and passion in theatre. Since it is an intimate program, I was able to be involved in so many different parts of theatre, and this led me to find my strength in stage management. Also, the most remarkable advice I got from a professor was: "There are no mistakes. We are always there to support one another." Coming from a foreign country, I was somewhat passive during theatre classes at first, but the encouragement and trust I've received from teachers and colleagues has provided me with a stable environment to hone my skills as a theatre practitioner.
June Kim
Freelance Stage Manager
Theatre, B.A. '19
Admissions
Admissions Process
Learn about Biola's admissions requirements, steps to apply, application deadlines and more at our Undergraduate Admissions page.
Program-Specific Admissions Requirements
Schedule a Visit
Learn more about this program by attending an upcoming event for prospective students and parents, or by scheduling a personalized visit.
Tuition and Financial Aid
Attaining a degree from Biola is more affordable than you might think — dramatically lower than the "sticker price" in most cases — with 100% of incoming undergraduate students receiving some form of financial aid.
Faculty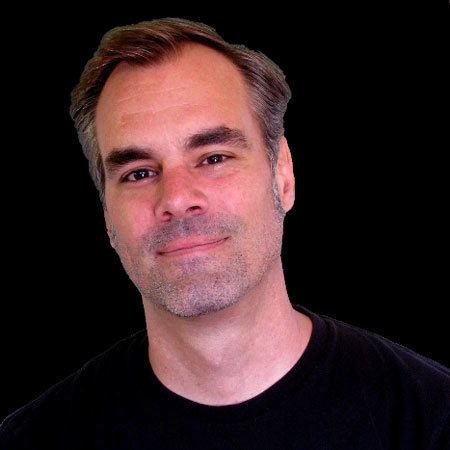 Faculty Spotlight
Andy Cole
Assistant Professor & Technical Director, Theatre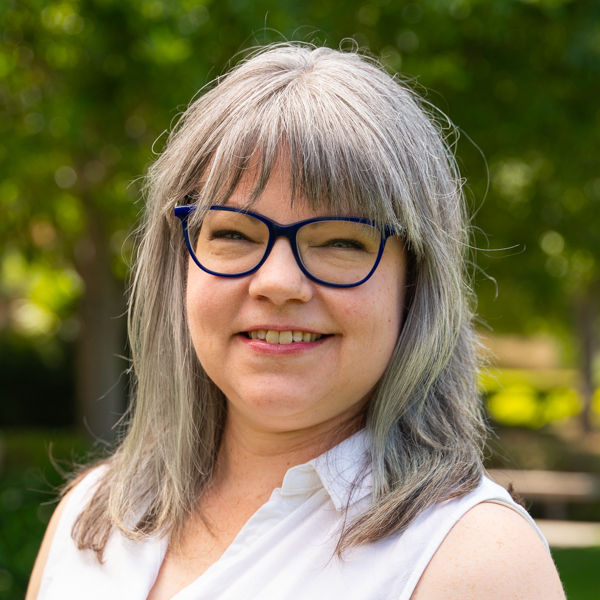 Faculty Spotlight
Rachel Tracie
Associate Professor of Theatre
Ph.D. in Drama and Theatre, University of London
Master of Arts in Drama, University of Alberta
Bachelor of Arts in English, Trinity Western University
Learning Opportunities
Theatre Internships
Internships are not required for students in the Theater major, but they are highly recommended. In order to receive internship credit as an elective unit (COMM 440) a student must have junior or senior status. A student who does an internship on campus will receive COMM 450 Practicum credit instead of COMM 440 credit. By definition, internships must be off campus. Students who do internships and are freshmen or sophomores should sign up for COMM 450 Practicum.
COMM 440 internships may vary from 1 to 3 units, with each unit requiring 60 hours of service for the opportunity to work in the vocational industry. A wide variety of options exists to help students use their communication skills in an internship. As long as basic communication work is allowed, virtually any and all internships may be counted for credit.
The department-endorsed internship of choice is the Disney College Program, a nine-month internship with formal class sessions held at the Disneyland Resort. A maximum of 12 units may be taken as part of the Disney College Program. Course substitutions for the Disney program include: COMM 387 Organizational Communication (3), COMM 470 Rhetoric of Entertainment Seminar (3), and COMM 474 Advanced Studies: Leadership Communication (3).
The Disney College Program requires a separate application for consideration. A prospective student may participate in either the fall or spring semesters. Other internship opportunities may become available and will be announced on campus during the academic year. No student may count more than a combination of 9 units of COMM 440 Internship, COMM 450 Practicum, or COMM 480 Directed Research from within the major. Internships may be repeated for a maximum total of 9 units.
For information on the Disney College Program or other internship programs, contact theatre@biola.edu.
National Theatre Honors Society
Biola University has a local chapter of Alpha Psi Omega, the national honor society for participants in collegiate theatre. Instead of "chapters" we have casts, and Biola's cast is Alpha Theta Xi, which was inaugurated at Biola in 2017. Membership is open to students who are active in collegiate/university theatre at four-year institutions. A point system is utilized for determining eligibility of membership, with a certain number of points being dealt to a certain task in theatre, among categories such as performance, production, directing, dramaturgy, playwriting, theatre education, and serving as an Alpha Psi Omega officer. As an honor society, Alpha Psi Omega provides service to the Theatre program in a variety of ways, ranging from organizing fundraisers and social events to staging productions and awards ceremonies.
A one-time membership fee of $30 is collected upon induction and provides lifetime membership. Alpha Psi Omega membership on your resume assists potential employers to recognize the national acknowledgement of academic excellence. Members of Alpha Psi Omega are indicated as such in the graduation program for the university at both fall and spring commencements.
Theatre Performances
Theatre majors at Biola have the opportunity to participate in dramatic productions.
You may also be interested in