Theatre

Theatre majors at Biola have the opportunity to participate in dramatic productions through our theatre production program. This program acts as a launch pad for students' creative and professional careers. The theatre program offers high-quality dramatic productions each semester, which are open to Biola students, alumni, faculty, staff and the general public. Information about tickets and showtimes will be displayed below during the performance season.
Ticketing
For purchasing admission to a production, please visit our main ticketing page and select the production to attend.
---
How to Audition
Biola Backstage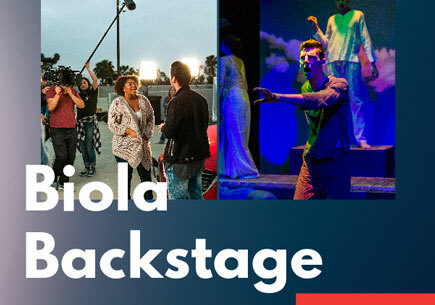 September 6, 2023, 6-10 p.m. in Theatre 21
Open to all Biola students interested in participating in our season
This audition event serves to cast the entire theatre season. To sign up, put your name in one five-minute audition slot.
What to Prepare
Fill out your audition form and don't worry if you don't have a lot of experience for a resume — tell us what performance experience you have had in the past, be it in church, class, community or professional theatre. Prepare two 60 second contrasting monologues one comedic and one dramatic. Each one should be no longer than a minute (you will be cut off if it is longer). Be sure to "slate" before you start, which is simply a brief introduction that includes your name and the title of the pieces you will be performing.
What to Expect
There will be a stage manager checking actors in. They will announce you to the directors when it is your turn and direct you to where you need to be. When you are ready, introduce yourself and perform your pieces.
What Happens After
Callbacks for the individual fall productions will then follow at Theatre 21, Friday, Sept. 8 from 6–9 p.m and Saturday, Sept. 9 10 a.m.–2 p.m. Be sure to check your email after auditions, as this is how we will notify everyone of the callback list. After callbacks are completed, cast lists will be emailed out.
---
Self-Tape Workshop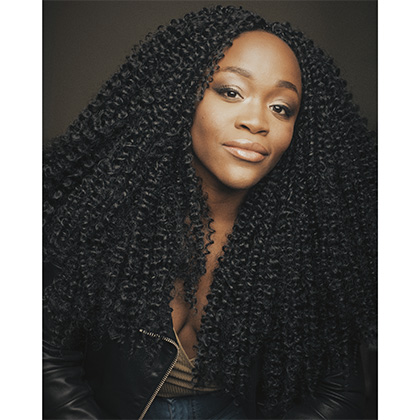 September 3, 2023, 2-5 p.m. in Studio A Sound Stage
Open to all Biola students interested in participating in our season
To foster relationships between student directors and actors for films in the year ahead, we are offering this special self-tape workshop designed to give you a deeper understanding on how to better prepare and set yourself up for a successful take. 
What to Prepare
A short two-person scene from television or film (don't worry about a partner since Tori will read the other character). Please make sure it is under 5 minutes in length. It doesn't need to be memorized, but you should know it well. It would be helpful to have two printed copies.
What to Expect
Led by professional actor Tori Danner who has worked closely with casting directors, she will share her insights on how to bring your A-game to every audition. Expect to learn the skills to create an effective and engaging self tape. You will be engaging in practicing various techniques, which will help you to create an excellent audition self-tape.
What Happens After
After the workshop, you can create your own self-tape audition. In order to submit to student films, please fill out the following audition form and upload your tape directly into the form.
Cinematic Arts Self-Tape Audition Form
---
Keep in Mind
Both auditions and workshop are open to everyone! You do not have to be a theatre major or cinema major in order to audition. Remember though, if you do not get a callback, or a role it does not mean your audition went poorly. You might already be cast, or maybe there is not a role that is a good fit for you. Each year, more people audition than there are available roles, so unfortunately there will always be talented individuals who are not cast.
Questions?
For questions, please email theatre@biola.edu or call (562) 903-4892.
Related