Brass Ensemble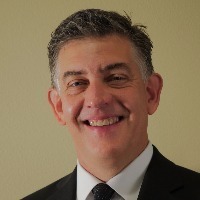 Conductor
A wide range of music from contemporary jazz to hymns set to a pop forum and mixed with some traditional pieces. Memorable performances by 20 of Biola's top brass and percussion students.
Sample Repertoire
Jupiter from the Planets by Holst
Canzona a 12 by Gabrielli
Sing, Sing, Sing by Prima/Snedecor
Barber of Seville Overture by Rossini/Allen
Girl with the Flaxen Hair by Debussy/Allen
Earl of Oxford's March by William Byrd/Howarth
Overture to Light Cavalry by Suppe/Marlatt
Pie in the Face Polka by arr. Joles
Believe Me If All Those Endearing Love Charms by Trad/Mahpar
How to Audition
Every student interested in performing with this ensemble must audition. Auditions will take place either the week before, or the first week of classes. A sign-up sheet of audition times will be posted on Professor Feller's office door, Room 114 in Crowell Hall.
Please be ready to perform two pieces of contrasting styles, one lyrical and one technical demonstrating both ends of your abilities. Two movements of solo literature from a concerto, sonata, or substantial piece is preferred. If this is not available, two contrasting etudes will suffice. Scales may be asked for as well.