Chorale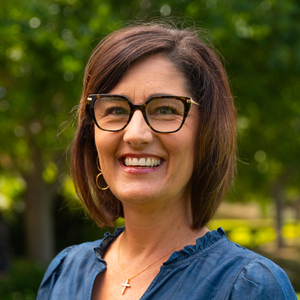 Conductor
The Biola University Chorale is comprised of 36 voices from various disciplines on campus, with nearly eighty percent being voice majors.

The Chorale has enjoyed performances on The Tonight Show with Jay Leno, at Disney's D23 Convention alongside Alton White who played Mufasa in Broadway's The Lion King, in Carnegie Hall under the baton of Eric Whitacre, and with the Pacific Symphony Orchestra under the renowned conductor Carl St. Clair.

Regularly touring domestically and internationally, the Biola Chorale's international tours have included Ireland, South Korea, Germany, Czech Republic, Austria and Italy. The Chorale has also collaborated with the Biola Symphony Orchestra for performances of major choral-orchestral works including Walton's Belshazzar's Feast, Beethoven's Symphony No. 9, Poulenc's Gloria, Orff's Carmina Burana, Mendelssohn's Elijah, Verdi's Requiem, Mozart's "Coronation" Mass in C Major and J.S. Bach's Magnificat.

The Chorale performed at the American Choral Directors Association Western Division Convention in 2016, and most recently for the National Collegiate Choral Organization's 7th Biennial National Conference in November 2017.
Recordings
Sample Repertoire
Chichester Psalms by Leonard Bernstein
Cantate Domino, sung in Basque and English by Josu Elberdin
Zum Abendsegen, sung in German by Felix Mendelssohn-Bartholdy
Hear My Prayer, O Lord by Henry Purcell
O Lux Beata Trinitas, sung in Latin by Ko Matsushita
Nelly Bly by arr Jack Halloran
Hiericho, sung in Latin by Daniel Jackson
"Angel Band," No. 1 from Heavenly Home: Three American Songs by arr. Shawn Kirchner
"Unclouded Day," No. 2 from Heavenly Home: Three American Songs by arr. Shawn Kirchner