Lester Larios
Admissions Counselor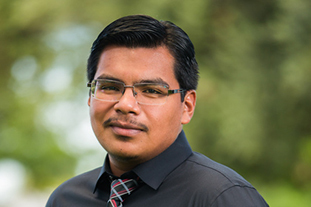 Hey! My name is Lester and I am your admissions counselor. I look forward to journeying with you on this college adventure.
Quick Facts
Hometown
Downey, CA
---
Degree
Psychology, California State University, Fullerton
---
Hobbies
Exploring new places, coffee, basketball, reading, board games, movies, roller coasters, adventures with friends and more.
---
Word or Phrase that Describes Me
People describe me as a "chill" and easygoing person
Get to Know Your Counselor
Who has had the greatest influence on your life?
My youth pastors had some of the biggest influence on my life. They were the ones who gave me guidance, compassion, patience and love. To this day they are still my mentors and we have a great friendship.
What was the greatest lesson you learned in college?
One of the biggest lessons I learned was that college is more than a place to learn, it's a place to grow. It's not just about learning about something you're interested in, but becoming the person that you want to be. Community is a big part of that, so surround yourself with people that you want to be like when you grow up.
What is your favorite place on campus? Why?
Fluor Fountain. It's right in the middle of campus where everything is going on. You can walk to the bookstore, the gym, the café, the library and so many other places around campus.
Where do you hang out in Los Angeles?
There are so many places to explore in L.A., but I definitely enjoy visiting all the different neighborhoods the city offers like Pasadena, Long Beach, parts of Orange County and Santa Monica. The beach is always fun, and of course Six Flags, Disneyland and Universal Studios Hollywood always provide a great time.