Rachel Kim
International Admissions Counselor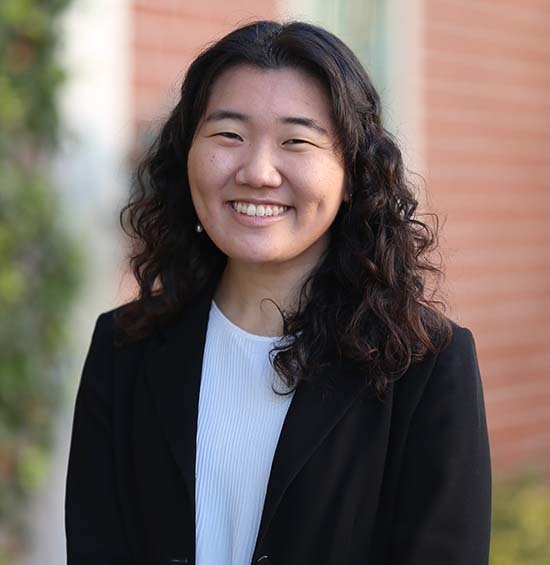 Hi there! My name is Rachel and I am your Admissions Counselor. It's a huge joy and blessing to be a part of your journey here at Biola. Please don't hesitate to reach out about anything at all, I'm happy to serve and support you.
Contact Me
Let's connect! I'd love to hear your story - I'm also available to answer your questions regarding the admissions process, student life or questions about Biola in general.
Quick Facts
Hometown
Riverside, CA
---
Degree
Education and Liberal Studies
---
Hobbies
Hiking in National Parks (or any places with beautiful scenery), watching movies (Lord of the Rings, Prince of Egypt, Paddington), eating family style food and desserts with my loved ones, reading in a coffee/tea shop, and cuddling with my sister's dog Augie.
---
Word or Phrase that Describes Me
Lifelong learner and happy in Jesus
Get to Know Your Counselor
Who has had the greatest influence on your life?
My family- they have been my biggest supporters, prayer warriors, challengers and disciplers. They have shown me what it means to be a follower of Jesus, a true friend and a Kingdom family.
What was the greatest lesson you learned in college?
God is glorious and worthy of everything. The purpose of my life, the purpose of everything is to bring God worship and make his name known among all nations. This is the greatest, sweetest and most worthy cause to give your life to.
What is your favorite place on campus? Why?
The prayer chapel in Talbot East, it's a quiet and beautiful place to be still.
Where do you hang out in Los Angeles?
The different ethnic neighborhoods to enjoy some of my favorite food/desserts (Koreatown, Little Armenia, etc.), at a coffee/tea shop or at my brilliant artist friend Corrina's house.