Jeremy Muehlhoff
Undergraduate Admissions Counselor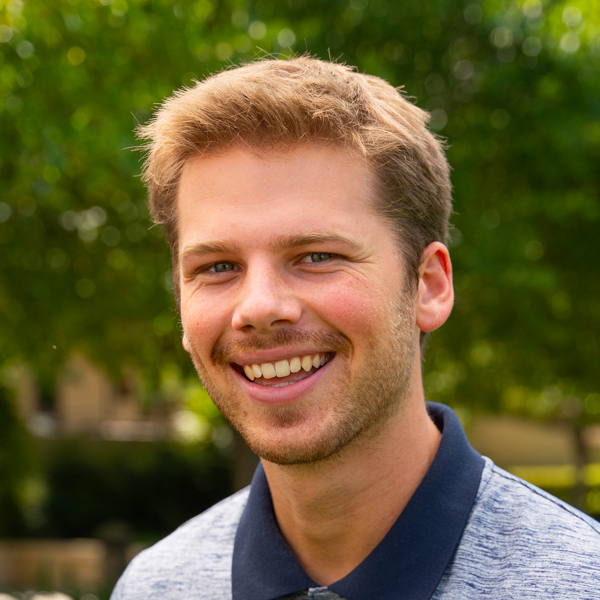 Hey, my name is Jeremy and I am your admissions counselor! I am so happy that you are considering Biola! I would love to help out in any way possible so feel free to reach out if you have any questions.
Contact Me
Let's connect! I'd love to hear your story - I'm also available to answer your questions regarding the admissions process, student life or questions about Biola in general.
Quick Facts
Hometown
Brea, CA
---
Degree
B.A. in Psychology, Biola University
---
Hobbies
Petting dogs and playing/watching pretty much any sport.
---
Word or Phrase that Describes Me
No worries.
Get to Know Your Counselor
Who has had the greatest influence on your life?
The Bible professors at Biola. The Bible classes I took truly changed my life and that was a direct result of how knowledgeable and relational those professors were.
What was the greatest lesson you learned in college?
It's okay to not have it all figured out. I was always the student who wasn't sure what they wanted to do or what major to choose. I didn't pick my major until the night before classes started my junior year at Biola. College is a great place to discover what you're passionate about and if you aren't sure yet on what you want to do that's completely fine!
What is your favorite place on campus? Why?
I love the Rose of Sharon Chapel. It's open 24/7 and it's a great quiet space that's perfect for prayer and reflection.
Where do you hang out in Los Angeles?
I'm a huge sports fan so whenever I go to Los Angeles, I'm typically going to the Staples Center to watch the Lakers, Clippers, Kings, etc.