Jackson McKay
Admissions Associate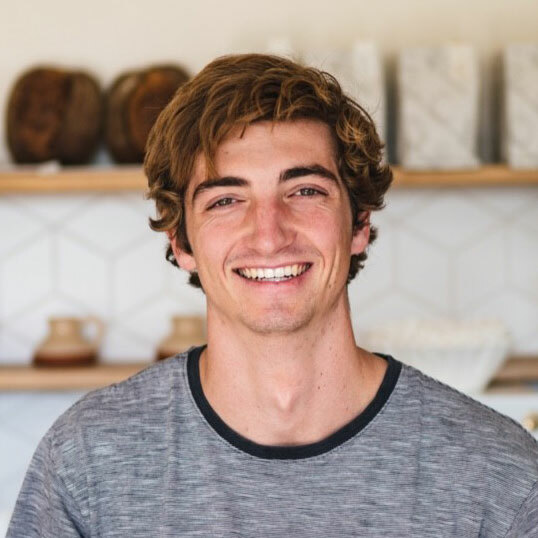 Hey, my name is Jackson and I am here to help you through the admission process here at Biola by answering whatever questions you may have! Please do not hesitate to reach out if you have any questions.
Contact Me
Let's connect! I'd love to hear your story - I'm also available to answer your questions regarding the admissions process, student life or questions about Biola in general.
Quick Facts
Hometown
Tustin, CA
---
Degree
B.A. in Intercultural Studies - International Development, Biola University; M.A. in Spiritual Formation and Soul Care, Talbot School of Theology (In Progress)
---
Hobbies
Surfing, coffee, reading, and any/all sports - big baseball fan
---
Word or Phrase that Describes Me
I try to be sincere and warm - so those two words together!
Get to Know Your Counselor
Who has had the greatest influence on your life?
A few people come to mind including my mom and dad, but currently I've received a lot of life in time spent with a mentor of mine, Doug Brown. He runs his own non-profit, Uniquely Knitted (check it out!), and used to be my youth pastor, so you could say he knows me really well. He's helped me grow in so many ways, especially in the past few years.
What was the greatest lesson you learned in college?
I learned to stay humble, look at the big picture whenever possible, and savor moments of fun. Humility has always preceded an invitation from the Holy Spirit to experience something new in myself for the sake of my growth. It also best grooms me to treat others well. Second, in moments of anxiety, uncertainty, or fear, the big picture always helps me consider who is actually in control - Jesus. Finally, life passes you by so quickly, and college is full of such fun. Do not rob yourself of joy by taking the big life decisions too seriously. Fight for the enjoyable things that don't always seem productive or meaningful.
What is your favorite place on campus? Why?
Common Grounds - When I was at Biola it was like The Central Perk, from the show 'Friends'. It was where all of my friends congregated before or after class, and myself and a few close friends worked there for 2+ years together. It's got some character and decent coffee!
Where do you hang out in Los Angeles?
The best thing to do as a Biola student in LA is coffee shop hop. If you like specialty coffee, there are so many great shops to visit in close proximity to one another. My favorite is 'Go Get 'Em Tiger', but there are literally so many great ones to choose from. Other great day trip excursions in LA that I'd recommend include visiting the Broad Museum, or Griffith Park Observatory.