Gabrielle Morris
Admissions Counselor (Freshman)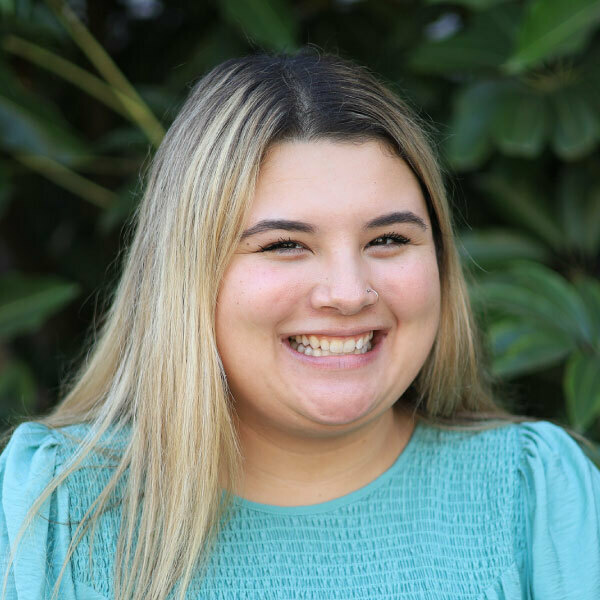 Hey!! My name is Gabby and I am your admissions associate at Biola. I am so excited that you are considering Biola and let me know if you have any questions. I am always here to help!
Contact Me
Let's connect! I'd love to hear your story - I'm also available to answer your questions regarding the admissions process, student life or questions about Biola in general.
Quick Facts
Hometown
I am from Oregon City, Oregon, about 20 minutes outside of Portland.
---
Degree
I studied Public Relations
---
Hobbies
Some of my hobbies consist of shopping, watching Adam Sandler movies and going to fast food restaurants.
---
Word or Phrase that Describes Me
Spunky
Get to Know Your Counselor
Who has had the greatest influence on your life?
Someone who has had the greatest influence on my life would be my cat, Oscar. Even though he can't talk, I find that he has taught me what it means to be an "adult" and care for the ones around me. Not only has he taught me patience, but he has really shown me what it means to love someone unconditionally. That is not the typical answer, but he tests me every day in so many ways, I wouldn't be the same person I am today without him.
What was the greatest lesson you learned in college?
The greatest lesson I learned in college would be to make every moment count! No matter the circumstance, always choose happiness and just go for it!
What is your favorite place on campus? Why?
My favorite place on campus would be the eagle's nest because I am always hungry and they have the best quesadillas!
Where do you hang out in Los Angeles?
In Los Angeles, I like to visit The Grove! It is a great place to shop, see a movie and eat delicious food!