Megan Collins
Admissions Counselor (Texas)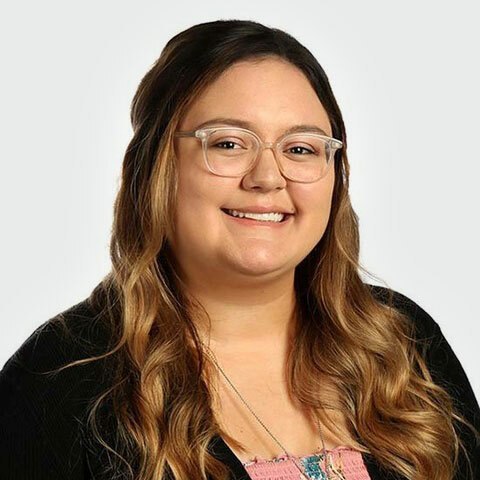 Hello! My name is Megan Collins, and I am the Biola Texas Regional Representative. If you live in Texas and would like to know more about Biola or begin your application, I am here to help! Do not hesitate to reach out with any questions or concerns; I am here to serve and support you. Let's walk through this process together!
Contact Me
Let's connect! I'd love to hear your story - I'm also available to answer your questions regarding the admissions process, student life or questions about Biola in general.
Quick Facts
Hometown
Houston, Texas
---
Degree
B.A. in Christian Ministires, Biola University
---
Hobbies
Hanging out with friends and family, visiting every coffee shop in Houston and maintaining my dog's Instagram account.
---
Word or Phrase that Describes Me
Passionate, fun and extra.
Get to Know Your Counselor
Who has had the greatest influence on your life?
My mom! She is my greatest cheerleader and favorite confidant. She inspires me with her love for Jesus and others.
What was the greatest lesson you learned in college?
The importance of community. I met so many amazing people at Biola – students and faculty. Each person enhanced my life and my outlook on the world. Shout out to the amazing mentors and friends who make life so much fun!
What is your favorite place on campus? Why?
Outside of Biola's coffee shop Common Grounds. As an extrovert, I am all about the bustle of a coffee shop and a place to hang out with friends. A bonus is the beautiful Southern California weather!
Where do you hang out in Los Angeles?
I love DTLA – downtown LA. There are so many iconic places to see and delicious coffee shops to visit. Our Biola "Jesus Saves" sign is a great visit too.