Rachael Jackson
Admissions Counselor (Freshman)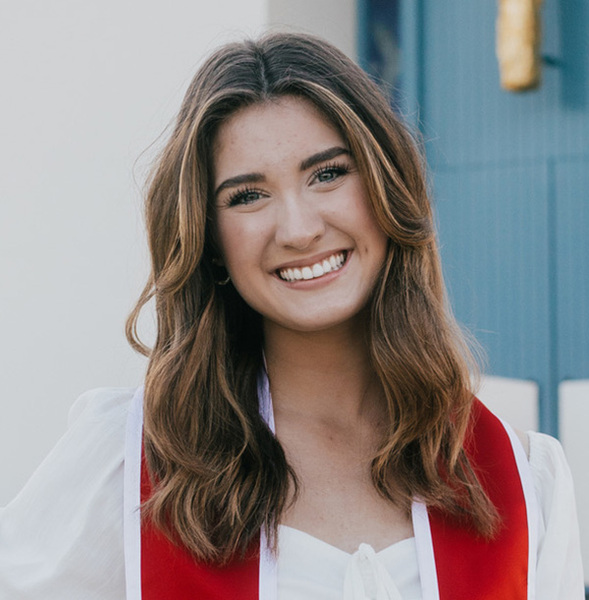 Hi! My name is Rachael Jackson and I am so excited to be your admissions counselor! I am a Biola alumna and this school changed my life and shaped me in so many ways…stoked that you are interested in Biola! I'm looking forward to serving you and being here for you in this process. Feel free to reach out to me with any questions you may have!
Contact Me
Let's connect! I'd love to hear your story - I'm also available to answer your questions regarding the admissions process, student life or questions about Biola in general.
Quick Facts
Hometown
Visalia, CA
---
Degree
B.S. in Business Marketing
---
Hobbies
Spending time with family and friends, dancing, laughing, watching movies, going to Disneyland, baking, and meandering around Trader Joes.
---
Word or Phrase that Describes Me
Genuine, energetic, joyful, compassionate
Get to Know Your Counselor
Who has had the greatest influence on your life?
Definitely my family! They have shown me what unconditional love looks like, pushed me to be the best version of myself and shown me how to be a witness for Christ through kindness and consistency. I'm so grateful for their love and support!
What was the greatest lesson you learned in college?
That comparison steals contentment. God has a unique plan for each of us and we lose our own joy and contentment when we compare what we are experiencing to those around us. In college it's easy to measure yourself against your peers when it comes to grades, social life, relationship status etc…but true joy comes when we focus our eyes on, not those around us, but our Lord who is leading and guiding us every day!
What is your favorite place on campus? Why?
I love Fluer Fountain! SoCal weather is the BEST so it's a great place to do homework, hang out with friends, read the Bible or watch the sunset!
Where do you hang out in Los Angeles?
The Griffith Observatory at night is amazing! I also love going to museums like The Getty or the Broad and then going to a fun place to get coffee or eat after like Urth Cafe or Grand Central Market.