Connor Lunde
Assistant Director of Transfer Admissions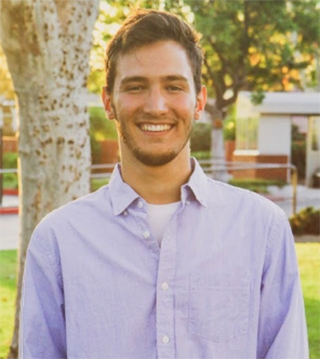 Hey, I'm Connor Lunde and I am the Assistant Director of Transfer Admissions. I am thrilled to walk alongside you through the admissions process!
Contact Me
Let's connect! I'd love to hear your story - I'm also available to answer your questions regarding the admissions process, student life or questions about Biola in general.
Contact me at connor.lunde@biola.edu.
Quick Facts
Hometown
Brea, California
---
Degree
Communication Studies, Biola University
---
Hobbies
I love to hike, play guitar, and anything coffee related.
---
Word or Phrase that Describes Me
Easy-going
Get to Know Your Counselor
Who has had the greatest influence on your life?
My old Resident Director from Biola, Kevin Cram, has probably had the biggest influence in my life.
What was the greatest lesson you learned in college?
The greatest lesson I learned in college was to listen and ask questions first before speaking yourself.

Where do you hang out in Los Angeles?
In L.A. you'd find me at every coffee shop I can hit in a day.