Griffin Douglass
Undergraduate Admissions Counselor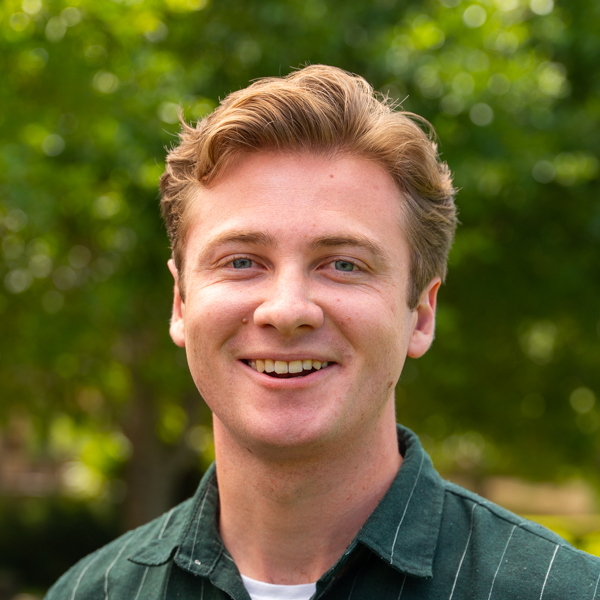 Hi! My name is Griffin Douglass and I am Biola's Regional Representative for the Pacific Northwest! I am so excited that you are considering Biola and would love to connect with you to answer any questions you may have.
Contact Me
Let's connect! I'd love to hear your story - I'm also available to answer your questions regarding the admissions process, student life or questions about Biola in general.
Quick Facts
Hometown
Carlsbad, California
---
Degree
B.A. in Cinema and Media Arts, Minor in Biblical and Theological Studies, Biola University
---
Hobbies
I love golfing, wandering around Trader Joe's, and watching movies (especially Star Wars).
---
Word or Phrase that Describes Me
Goofy, kind, and relational.
Get to Know Your Counselor
Who has had the greatest influence on your life?
My parents and Jesus! My mom and dad have demonstrated what it means to lead well and have inspired me to pursue my passions. Jesus has modeled a life of servanthood that I strive to mirror every day!
What is the greatest lesson you learned in college?
Community is a vital part of growing personally and spiritually. Having a group of friends and mentors to lean on in all seasons of life, good and bad, is critical to learning more about yourself and God. I also learned how to budget well, which was incredibly difficult because there is a Chick Fil-A 5 minutes from campus…
Where do you hang out in Los Angeles?
Griffith Observatory! I love the movie "La La Land" and you can't beat the views at Griffith Park. I also love grabbing food at Grand Central Market. There's so many different food options inside and the Angel's Flight Railway is just across the street!
What are your favorite places on campus?
I love the patio outside Common Grounds and the bottom level of the library. Outside of Commons is a great place to catch up with friends, brainstorm ideas for projects, or work on homework. The bottom level of the library is probably the quietest place on Planet Earth, which makes it a great place to study.