Ty Mussack
International Admissions Counselor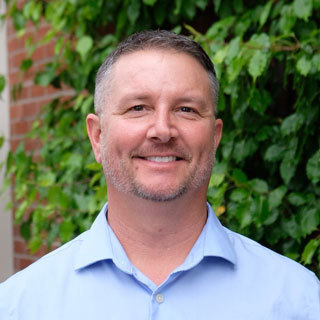 Hi! My name is Ty and I am your Admissions Counselor. I'm really excited to join you on this journey of finding God's best, and discovering how Biola University is the place for you! Having been a university student myself in both Korea and China, I know the impact that global education can have on someone's life. I am here to help you in any way that I can, and I consider it a tremendous privilege and honor to be your counselor. I'm excited for all that is in store for you!
Contact Me
Let's connect! I'd love to hear your story - I'm also available to answer your questions regarding the admissions process, student life or questions about Biola in general.
Quick Facts
Hometown
Upland, CA
---
Degree
Biblical Studies, Biola University
---
Hobbies
I love surfing and riding my bike at the beach with my family. Actually, I love anything involving the beach, especially Huntington Beach. I also enjoy camping, cooking, studying history, listening to music, and gardening.
---
Word or Phrase that Describes Me
Friendly and outgoing, the neighbor who is always out making new friends in the neighborhood.
Get to Know Your Counselor
Who has had the greatest influence on your life?
My parents have had the greatest impact on my life. They have shown me what it means to love unconditionally and show compassion and grace. They have also taught me the incredible value of family, honesty, hard work, perseverance, faith, and contentment in life. I am so blessed to be able to call them my parents.
What was the greatest lesson you learned in college?
One of the greatest lessons I learned in college was the importance of friends and community. Little did I know that God was planning my roommates, my closest friends, and the professors that would have a lasting impact on my future life and ministry. I was blessed to have had the opportunity to live in the Biola dorms for 4 years. The relationships I built during that time are still some of the most precious memories I have in my life. We still keep in touch, of course, and my life is so much richer today because of the community I discovered at Biola University.
What is your favorite place on campus? Why?
I have too many favorite places: the gymnasium, the cafeteria, my old dormitory, Talbot chapel, etc. If I had to choose one, I think it would be the cafeteria because that is where I would commune and fellowship with all my dormmates and other Biola friends. Breakfast, lunch, and dinner I would hang out and fellowship with my friends and the entire Biola family. So many good times and lifelong relationships built there. Those memories are still so precious to me.
Where do you hang out in Los Angeles?
If I am in LA, you can find me at the Banc of California Stadium, in the North End supporters section, with "The 3252," singing and chanting for 90+ minutes as we watch the Los Angeles Football Club (LAFC) play soccer. But most other times you will find me hanging out in Orange County at Huntington Beach either surfing, riding bikes, or having a bonfire with my family and friends.