Aleah Venable-Sims
Transfer Admissions Counselor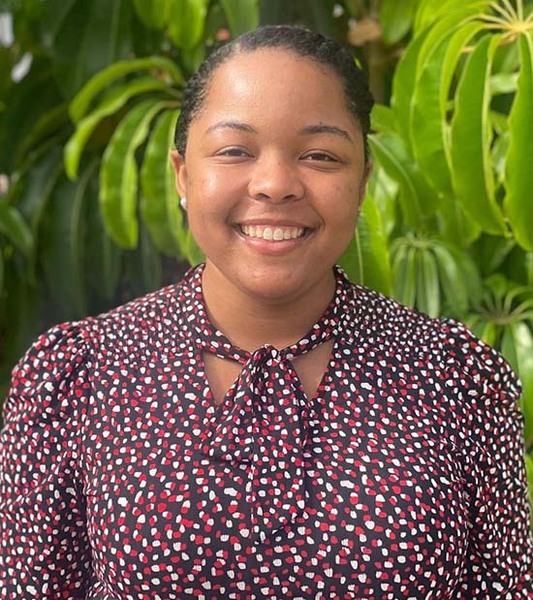 Hey there! My name is Aleah and I am your Transfer Admissions Counselor. It fills me with excitement to know that you want to know more regarding Biola. I am ecstatic to work with you and hear your story. Let's walk through this process together! Do not hesitate to reach out to me for any questions or concerns, I am here to serve and support you.
Contact Me
Let's connect! I'd love to hear your story - I'm also available to answer your questions regarding the admissions process, student life or questions about Biola in general.
Quick Facts
Hometown
Oakland, CA
---
Degree
Criminal Justice
---
Hobbies
Hanging out with friends and family, spontaneous adventures, watching musicals, being goofy with anyone who laughs, eating all the food I can.
---
Word or Phrase that Describes Me
Truehearted, giggly and passionate.
Get to Know Your Counselor
Who has had the greatest influence on your life?
My parents have influenced my life in ways known and unknown. They are representations of how Jesus can use anyone to help His children succeed in life, even non believers. They have shown me what it looks like to keep going through all the moments you want to give up. My parents gave me full support to feel comfortable to step out and take risks knowing that I have them who will always have my back. They have given me everything and more than they ever had growing up. I have been truly inspired by their unconditional love, support and sacrifices throughout my life. They have taught me what it looks like to go against what you have always known to create something better.
What was the greatest lesson you learned in college?
The importance of community. College is not nearly as fun, easy or rewarding when you do it by yourself. Community is key to a complete and joyful experience.
What is your favorite place on campus? Why?
My favorite place on campus is where the mural is.The specific and intentional details in every aspect of the mural is the perfect representation and reminder of the intentional details God has put in each of our lives and when He created us.
Where do you hang out in Los Angeles?
Once in a blue moon I go to LA for tacos and sightseeing. You will mainly find me in the Orange County area eating food and hanging out with friends.