For information on Biola University's coronavirus (COVID-19) response and updates, visit
biola.edu/coronavirus
.
Information Security News and Updates
Contact Us
The information security team is your point of contact for information, training, and resources to help you keep your personal and business data safe. Come here for information, tutorials, and news regarding cybersecurity.
Report an Incident
Have you experienced a security breach or do you suspect a threat? Submit a report here.
Contact Info
562-903-4740
information.security@biola.edu
Featured Post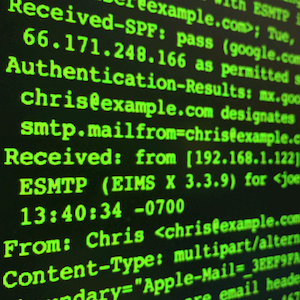 August 25, 2020
Phishers use techniques that allow them to send email from another person's email address without logging in to their email account.
This month, we explain how you can use email headers to identify email address spoofing.