Digital Inheritance: Your Data in Your Absence
February 20, 2020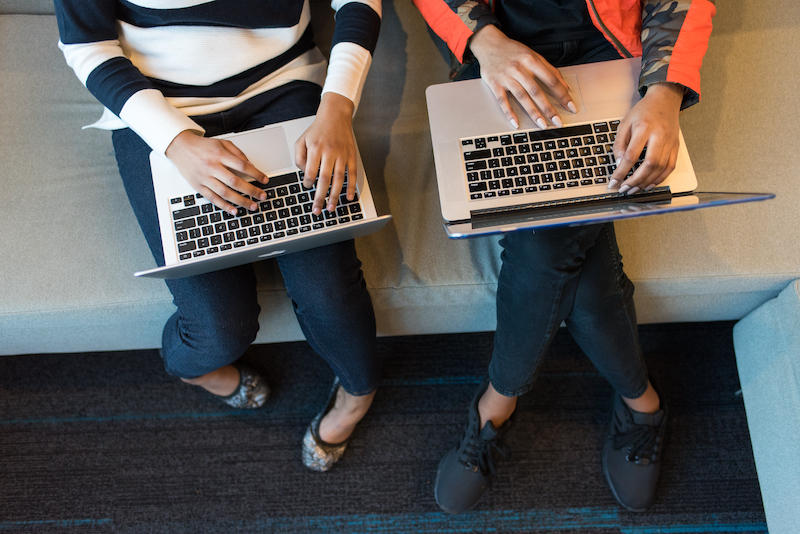 Last month we talked about business continuity: planning your business processes so that your team's work can continue when one team member is unavailable.
This month, we'll look at a related principle: digital inheritance.
Every day, as you interact with technology, you are adding to your digital presence at home and at work. You are storing up digital content, just like you store up possessions in your home or money in your bank account. When you're no longer available, you'll leave your digital presence behind as an inheritance for others to manage.
Making It Easy
When you become permanently unavailable, your successors will need a few things:
A list of accounts you own or manage
The ability to log in to your accounts
Access to your files on your devices and in the cloud
You will make everyone's lives easier by preparing these inheritance items. Fortunately, there are secure IT-supported ways to prepare for each.
Your Online Accounts
You should maintain a list of accounts that you own or manage, and provide a way to access them. You should make sure someone is able and ready to log in to your accounts, or at least access your data, when you're no longer available. At home, this would be a trusted friend or family member. At work, it's your supervisor. Remember: the one thing you must not do is share passwords in text or verbal form. Here are some safe options:
Option 1: Password manager
You can store all your account login information in a password manager like LastPass, and share a folder of work accounts and login information with your supervisor.
Password managers like LastPass allow you to grant login access to your accounts without revealing your passwords.
You can use the free personal version of LastPass to store all your personal login accounts.
You can also purchase a Biola license through IT.
You should enable two-factor authentication (2FA) on your password manager.
Option 2: Use Biola's supported data sharing options
If you don't have a password manager, some online services (like Google) allow you to delegate access to other people.
Don't store personal data in work accounts, and don't store work data in personal accounts. This will make it much easier for those who have to handle your data when you're unavailable.
Option 3: Get help from IT
IT cannot recover or reveal account passwords, but we can change them.
If you can't locate a list of services used by a permanently unavailable employee, you can contact IT to see if we can identify any accounts the user may have accessed.
Your Files
You should make sure someone has access to all the files you've created and stored. That includes storage on your physical devices (computer, phone, tablet) and cloud services like Google Drive, iCloud, and Dropbox.
Option 1: Get help from IT
Do not tell your computer login password to anyone, not even a supervisor.
IT cannot recover or reveal computer passwords, but we can change them.
Option 2: Shared drives
Storing files on a shared drive or server eliminates the need to share files or grant computer access, and makes it easy for others to access your files when you're unavailable.
Shared drives eliminate single-user file ownership, which improves business continuity.
Remember: Only store sensitive data on Biola's supported storage solutions.
Biola IT is investigating options to make secure team file sharing easier for employees.
Your Next Step
To facilitate digital inheritance, at work or home, create a plan for when someone leaves permanently. Develop a written process that everyone can access and follow when the need arises.
You have a digital presence. Prepare to pass it on.