Kelsey Krall
Admissions Counselor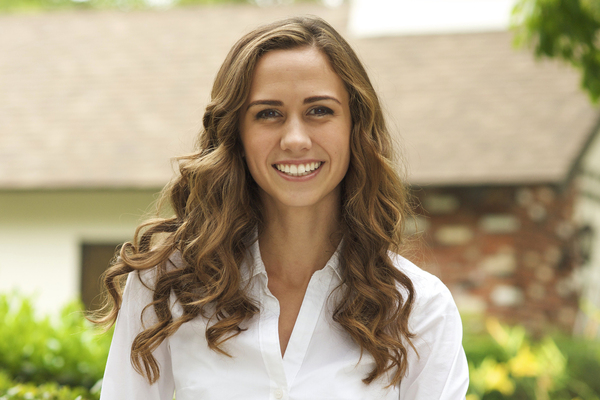 Hello! My name is Kelsey Krall and I am thrilled to be your Admissions Counselor and join with you on this journey! I look forward to sharing the joy of Biola with you!
Quick Facts
Hometown
Medford, Oregon
---
Degree
BA in Christian Ministries, Biola University
---
Hobbies
Cooking, jogging, snowboarding (sometimes), DIY projects, spending time with my husband and my cat, watching movies, and eating Chinese food.
---
Word or Phrase that Describes Me
I'm a "people-person"
Get to Know Your Counselor
Who has had the greatest influence on your life?
I would probably say my husband, David. Being his wife is the best thing that's happened to me. He is the best man I know and he pushes me closer to God every single day. I know I am a different person today because of him.
What was the greatest lesson you learned in college?
God taught me so many lessons during my time at Biola. One that sticks in my mind came during a class called Character of God. My professor saw a student sleeping in the back of the classroom, so he stopped and woke the student up. He said that he wouldn't allow the student to sleep in this class, because "this is the most important thing you will do today." He was absolutely right. Learning about God's character was the most important thing I would do that day. I realized that it's so easy to stroll in and out of classes and chapels and sometimes forget about the greatness and the power of the truth you're learning. Don't take this experience for granted.
What is your favorite place on campus? Why?
The prayer chapel—it's wonderful to have a quiet place on campus dedicated solely for prayer. I found during my time at Biola that this place was a much needed space away from the busy campus life to connect with God in daily life.
Where do you hang out in Los Angeles?
The beach!!! Being near the ocean is one of my favorite places to connect with the Lord. I love going to the beaches in Orange County especially—Laguna Beach is probably my favorite. Or check out the cliffs in Palos Verdes—some of the most beautiful views I've ever seen! My other favorite place is Disneyland!! After all, it is the happiest place on earth (besides Biola).