Peer Wellness Ambassador Team
This year's Peer Wellness Ambassadors are passionate about out campus community's health and well-being. As only the second PWA team, we will create and execute well being workshops, events and campus wide campaigns to engage the Biola community in caring well for themselves, and supporting their flourishing as students. You can follow us on Instagram and the Student Wellness wall on the Biola University App to keep up with events, resources and content about wellness.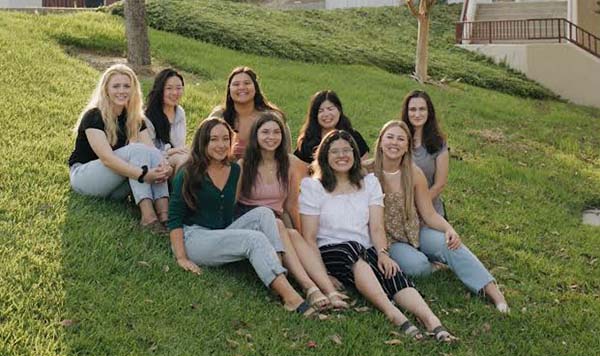 2021-22 Peer Wellness Ambassador Team
This is our PWA team — check out our Instagram to learn more!
From top left to right: Kamryn Newport (Psychology), Beverly Chung (Psychology), Debrianna DeBolt (Staff- Coordinator of Student Wellness), Alyssa Monji (Nursing), Victoria Marinova (CMA And Theatre), Haven Luper Jasso (Public Relations & Music), Katie McGee (Psychology and Spanish ), Bernie Landicho (Psychology), Kate Marie (Psychology)
Join Our Team
Are you interested in joining this team next fall? Hiring begins early each spring. Check out the job descriptions and click below to apply!