Incoming Students
Welcome!
We are so excited you are choosing to live in Biola housing!
We believe (and research shows) the opportunities that come with living in a residence hall on campus will have many benefits for you as a Biola student. You will be living with peers, learning from each other, developing life skills, making deep friendships and having opportunities to experience close Christian community in ways few others get to experience.
Residency Requirement
2019–20 Academic Year:
Students born after Sept. 4, 1999 (younger than 20 years old by the first day of fall classes) are REQUIRED to live on campus OR commute from their parents'/guardians' home for both fall 2019 and spring 2020.
Halls, Apartments & Meal Plans
Apply for Housing
If you are ready to apply for Biola Housing, pay the $250 housing deposit by credit card on MyAccount TouchNet or in person at the Cashier's Office (lower level Metzger Hall).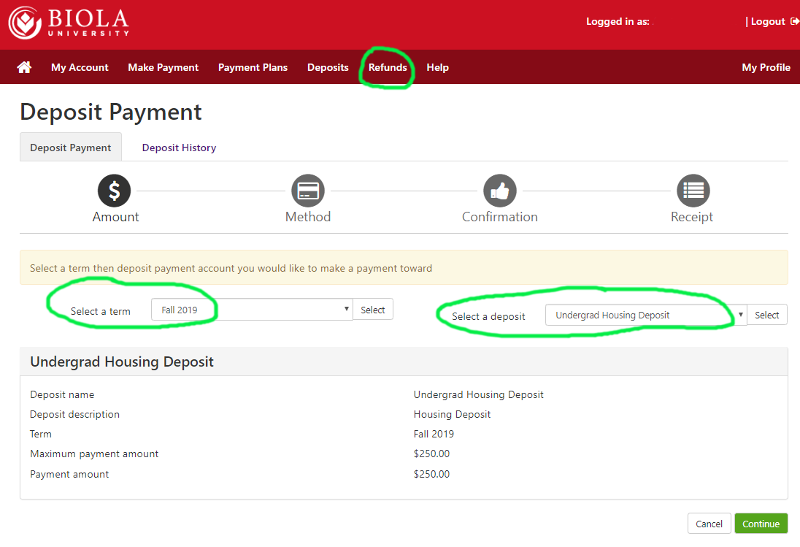 Once the deposit has been paid, log in to MyHousing & Dining Self-Service to complete the Biola housing application.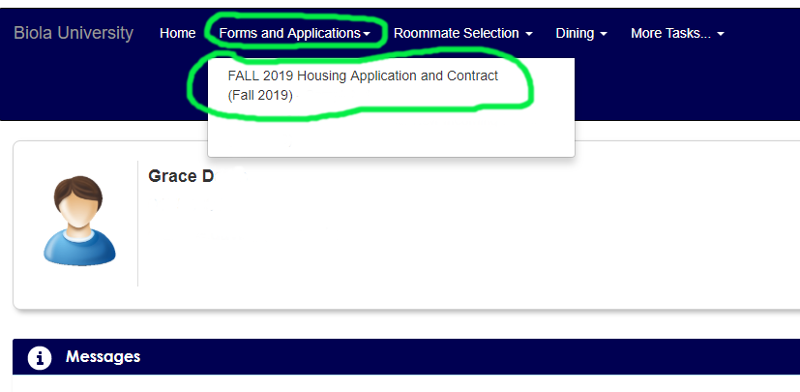 If you were younger than 18 years old at the time you applied, download the 2019–20 housing contract and have your parent/guardian sign it. You may email it to undergrad.housing@biola.edu, or mail it to Biola University, ATTN: Housing, 13800 Biola Ave., La Mirada, CA 90639.
Request to Be a Commuter
If you are under age 20 and would like to commute from your parents'/guardians' home or if you are an incoming student over age 20 and want to commute from your parents'/guardian's home or non-Biola housing, please complete the Intent to Commute Form on MyHousing & Dining Self-Service (available Feb. 1 to May 1, late fall admits can complete it after May 1).
Housing Assignment Dates
Fall 2019 Housing Assignments
The fall 2019 Housing Application is available Feb. 1 to Sept. 4, 2019.
Priority placement will be given to students who apply for housing prior to May 5. Those priority students will be emailed details of their housing assignment by June 15!
Late assignments (May 5 to Sept. 4) will be made on a rolling basis. An "Estimated Housing Charge" may be placed on your student account until your official assignment is made.

Housing assignments and roommate contact information will be emailed to incoming students at their Biola email address and will also be available on MyHousing & Dining Self-Service.
Check-In/Move-In
Move-In Dates
Fall 2019 new residents will be invited to move in starting Thursday, Aug. 29, 2019. More move-in details will be sent in the assignment notification email.
Meal Plans
Fall meal plans start on Thursday, Aug. 29, 2019.
Frequently Asked Questions
Insurance for Personal Belongings
Biola University is not responsible for damage to or loss of personal belongings in University Housing, which are a result of fire, wind, water, insects, rodents, vandalism, or theft. When damage or loss is reported, the University will take reasonable steps to attempt to resolve the problem, but residents are solely responsible for all personal belongings.
Residents are encouraged to make sure personal belongings are covered by their parent's homeowners policy or a renter's insurance policy. The Biola Housing Department also encourages commuter student's residing off-campus (non-Biola housing) to obtain homeowner's or renter's insurance to protect oneself against unforeseen circumstances.