Blackstone Hall
Quick Facts
Built in 2015, Blackstone is staffed by Resident Director Carlita Cartwright, and her team of 10 RAs. Blackstone is a unique housing option because it is comprehensive, housing all classes of students, as well as an affordable housing opportunity. Blackstone is also proud to offer a curriculum geared toward the development of First Generation students. With four lobbies and three kitchens, Blackstone offers every opportunity to experience community.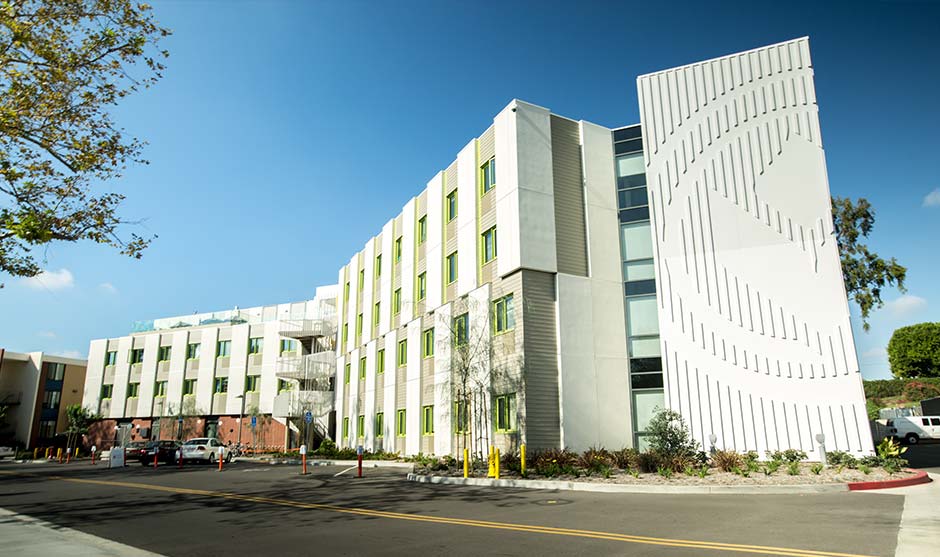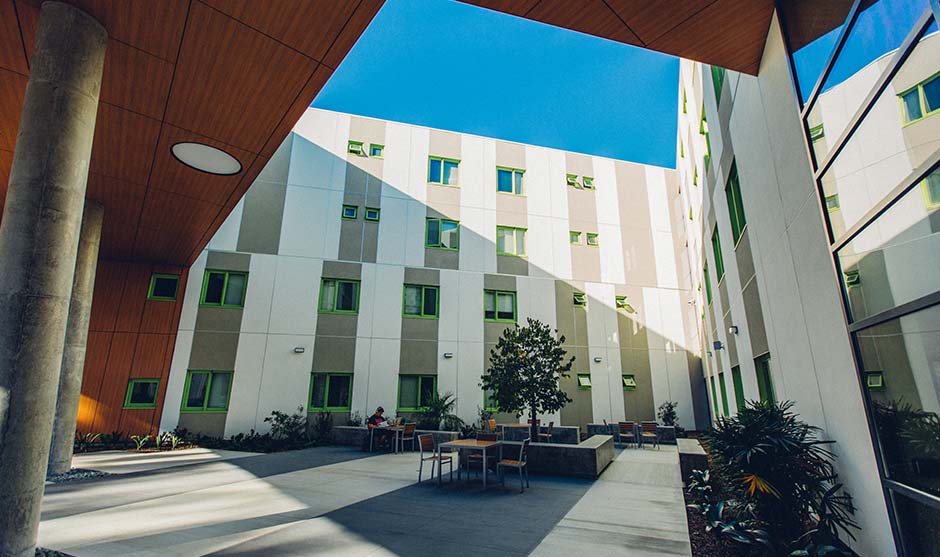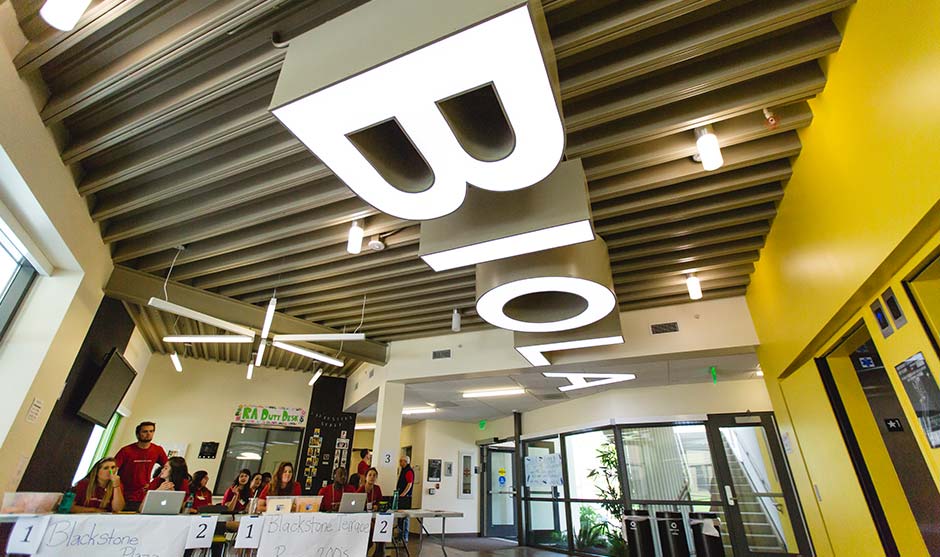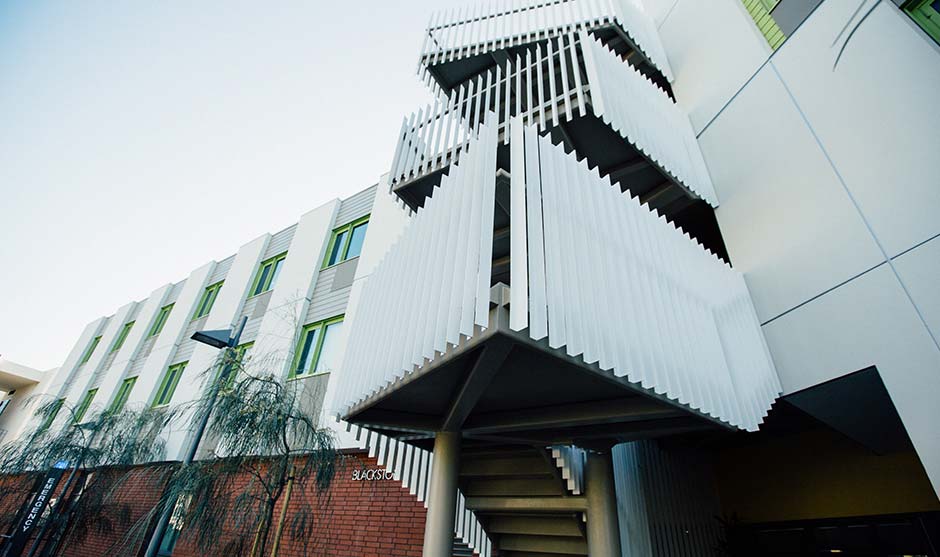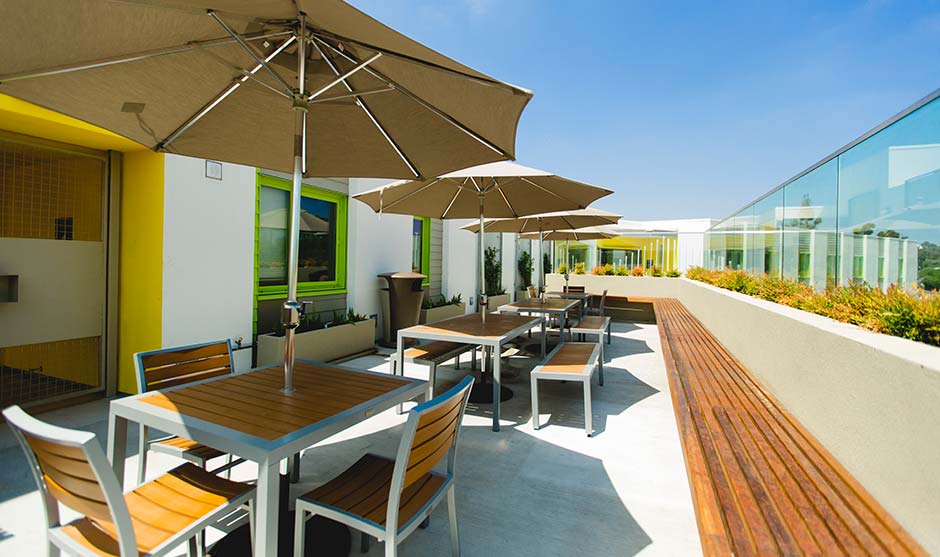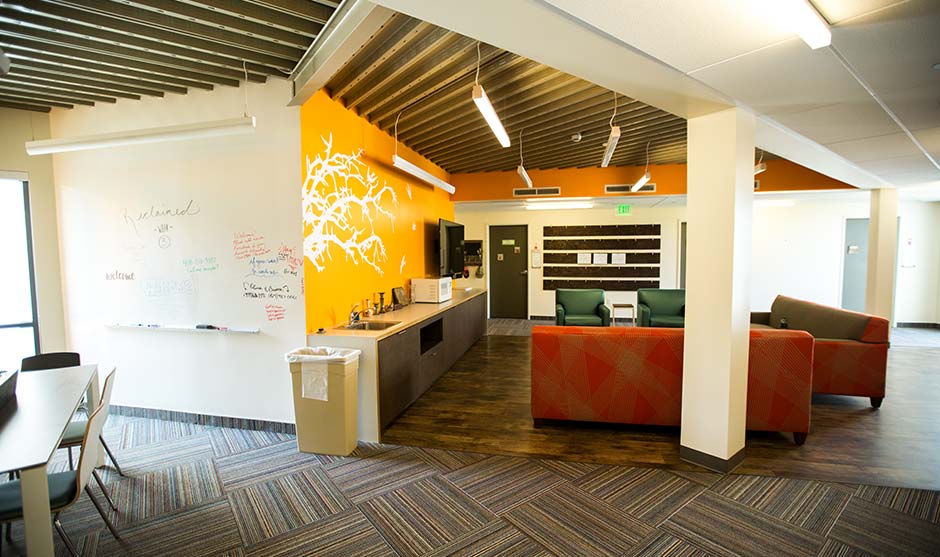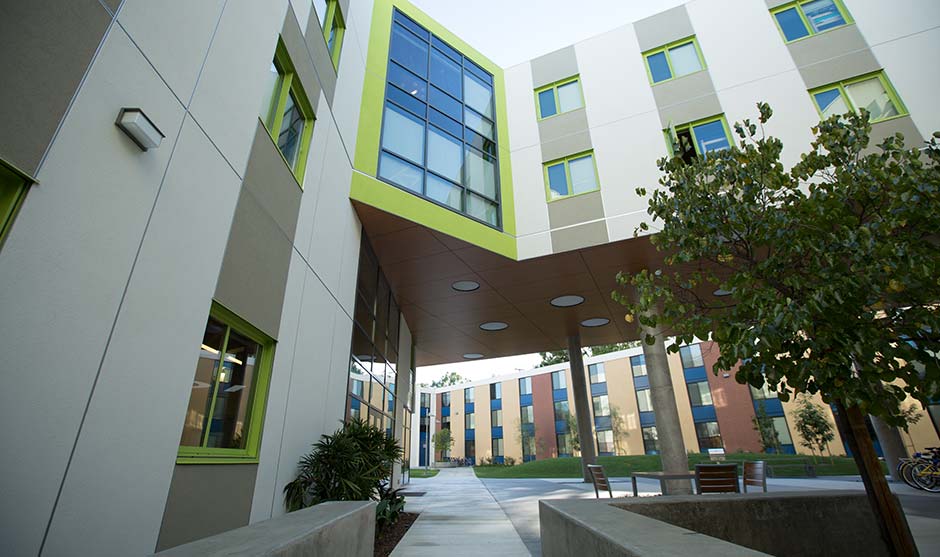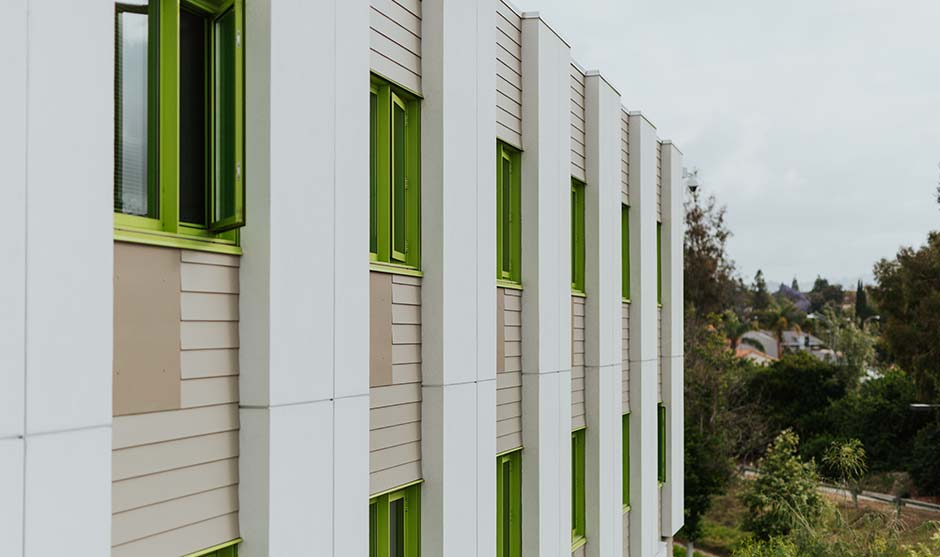 Community Snapshot
Male & Female
320 Residents
Four Stories
Resident Advisors
Two Kitchens
Washers/Dryers
Built 2015
Community Lobbies on Each Floor
Standard Rooms
Community Restrooms
8-minute walk from the center of campus (0.4 miles)
About Blackstone
Blackstone Hall was built in 2015 and is Biola's comprehensive housing option.
Blackstone Hall was purposefully designed with 132 economy double rooms to provide more affordable housing for Biola's students. Each floor has 4-5 large double rooms as well for those wanting a bigger living space.
Blackstone Hall is named after Biola's first dean, William E. Blackstone (1841–1935). Blackstone was a successful Chicago businessman who gave away all his savings and luxurious home in his midlife to devote himself fully to Bible teaching, global evangelism and writing. His lifelong partnership with fellow Biola founder Lyman Stewart began in 1902 upon relocating from Chicago to Los Angeles. On Feb. 25, 1908, he was among the small group of evangelical leaders who met together in a prayer meeting for the founding of the Bible Institute of Los Angeles. Blackstone served the new institute as a founding trustee, officer and first dean of the educational program. Prior to his relocation to Los Angeles, Blackstone devoted himself to the Jewish people, founding the first mission for Jewish evangelism in the United States, the Chicago Hebrew Mission. Blackstone petitioned former President Benjamin Harrison in 1891 to help foster better cooperation between Jews and Arabs in Palestine. In 1913, Supreme Court Justice Louis Brandeis asked Blackstone to reissue that petition to President Woodrow Wilson; it was, in Brandeis' view, the best expression of humanitarian compassion toward the persecuted Jewish refugees and their human rights claims for a secure national homeland.
Blackstone is a LEED-certified green building and specially designed to enhance community building with elbow lounges on each floor, as well as co-ed community lobbies. Blackstone Hall's doors are secured by an electronic access system, so only students can access the building during the day, and only residents may enter the building at night. Each individual room is key-locked for student security. Security cameras in outside and common areas are monitored 24 hours a day, and Campus Safety patrols campus regularly to ensure student security at all times.

Amenities
Hall Amenities
In-Building Dining Facility
Air Conditioning
Nearby Parking
Heating
Laundry Facilities
Vending Machines
TV in Lounge
Two Community Kitchens
Bike Racks
Outdoor BBQ Grills
Outdoor Patio
Additional Nearby On-Campus Dining
Two Community Balconies
Rooftop Terrace
LEED-Certified
24/7 Campus Security
Room Amenities
Per Student
Bed ( view bed styles)
Desk
Standard Twin Mattress
Desk Chair
Bookshelf
Dresser Drawers
Wardrobe or Closet
Towel Bar
Mirror
Per Room
Window & Blinds
Wastebasket
Campus Amenities
Wifi Internet
Mailbox
On-campus Dining
Food Truck
Printing in Library
Tennis Courts
Basketball Court
Swimming Pool
Exercise Gym
Sand Volleyball Court
Soccer Field
Running Track
Baseball Field
Softball Field
Sample Rooms
Each room differs slightly, so your room may look different. There are many other ways to personalize the layout of your room from these samples.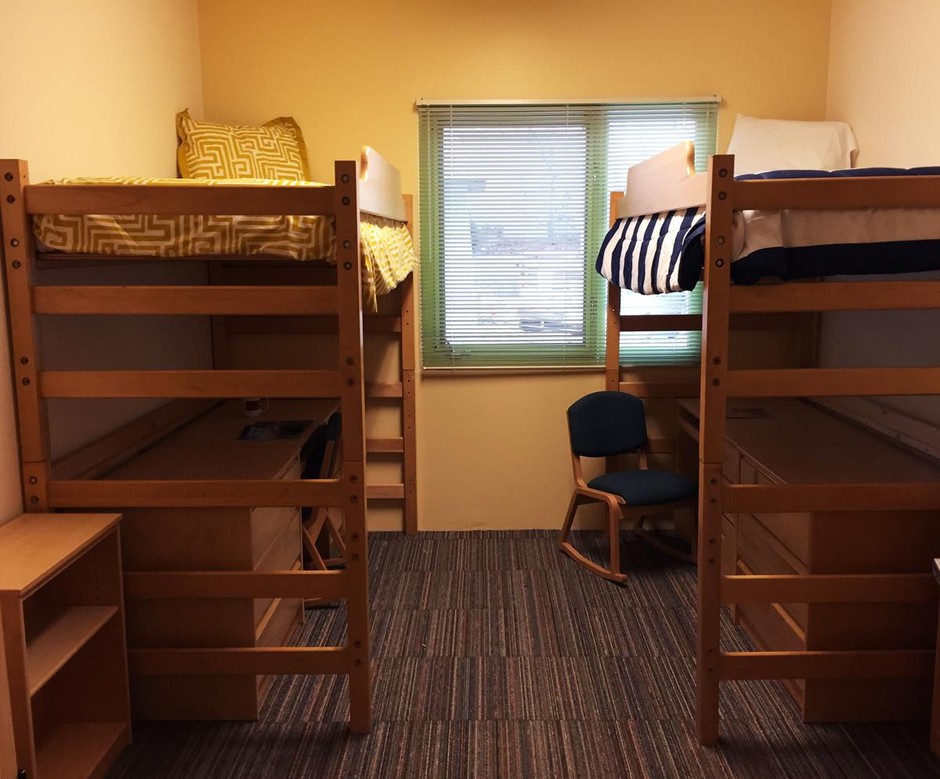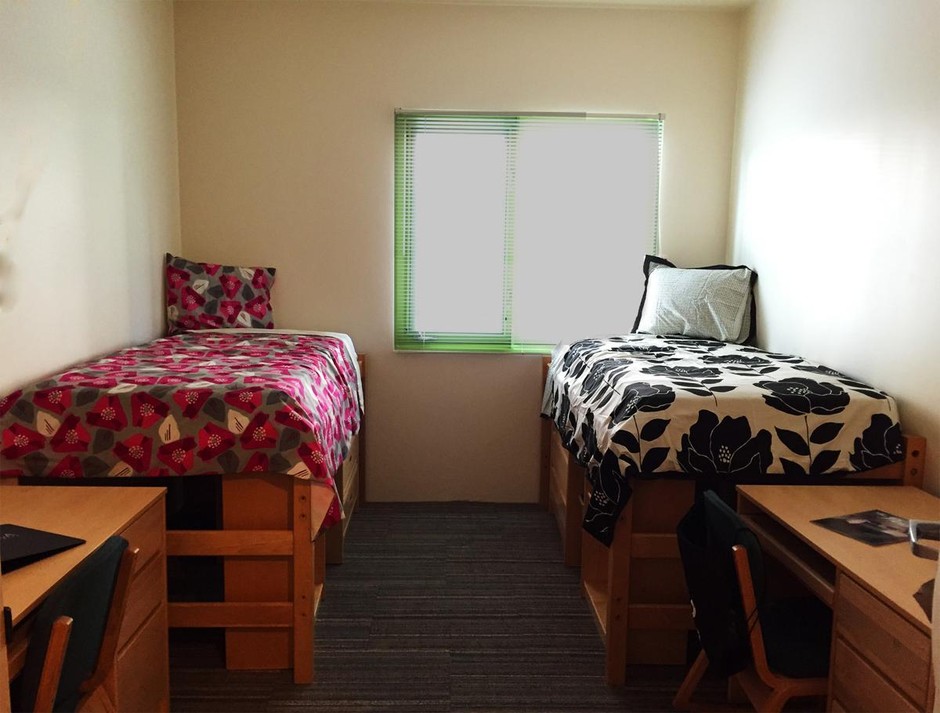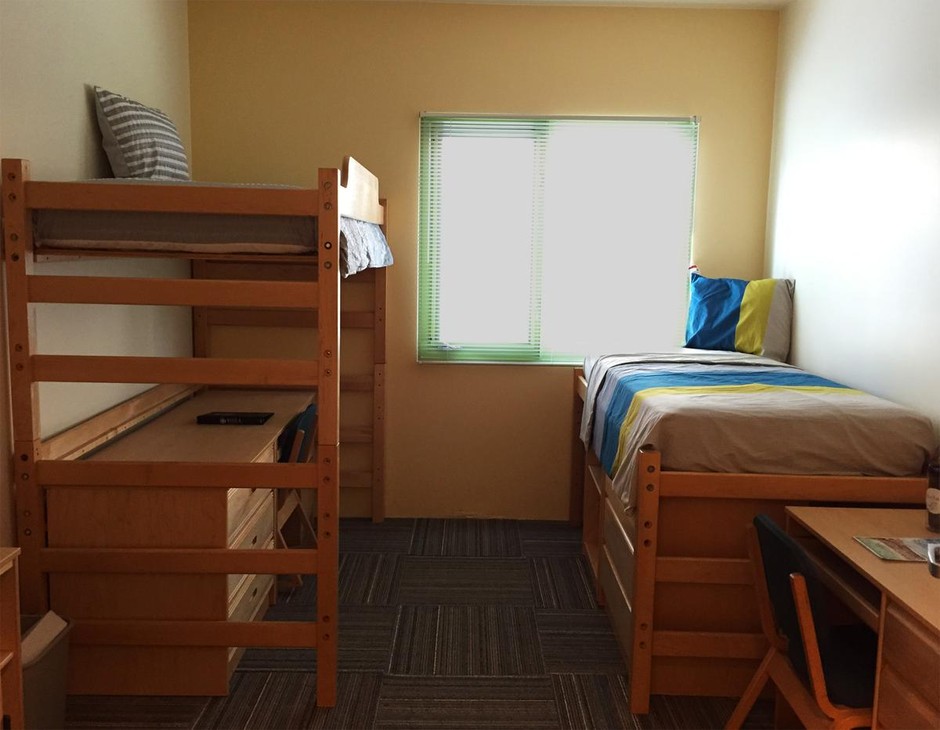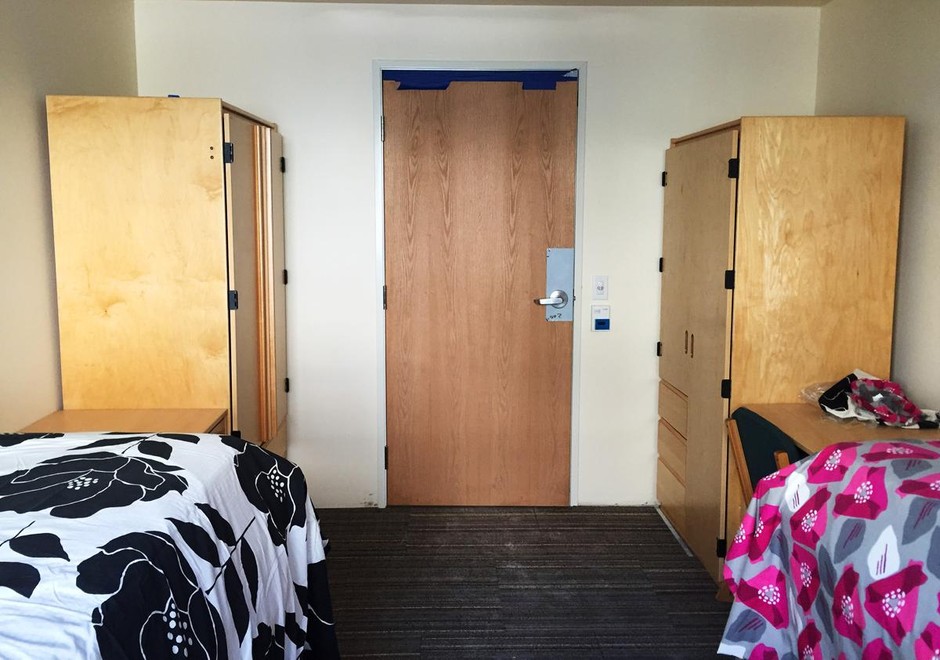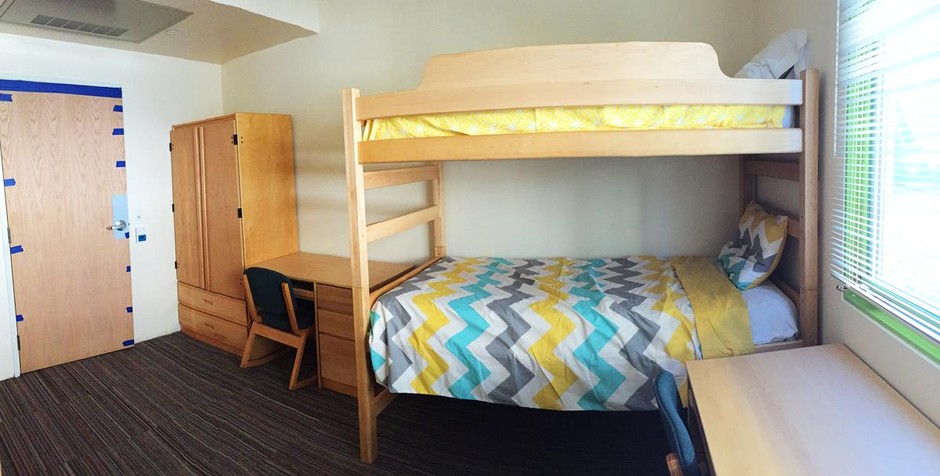 Community Life
What Residents are Saying
Residents have the privilege this year of building a brand new community and creating its traditions and legacy!
Community Traditions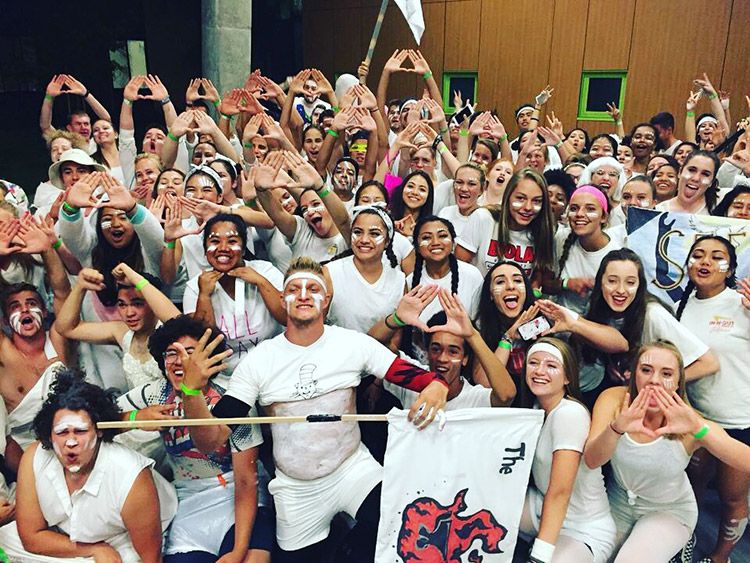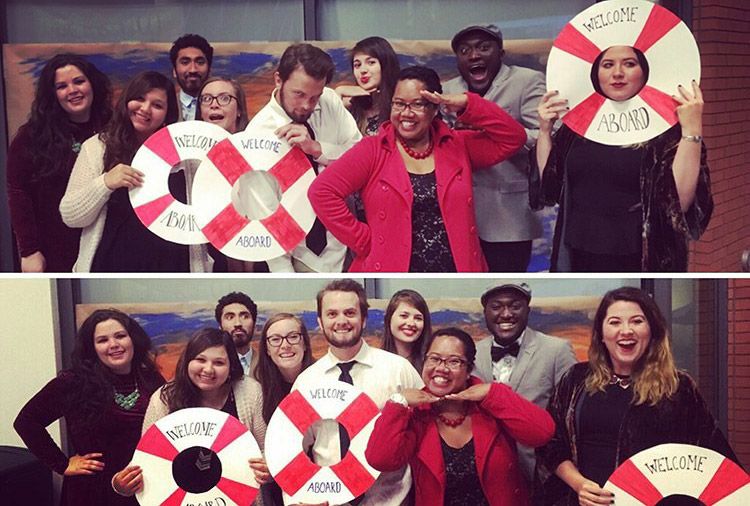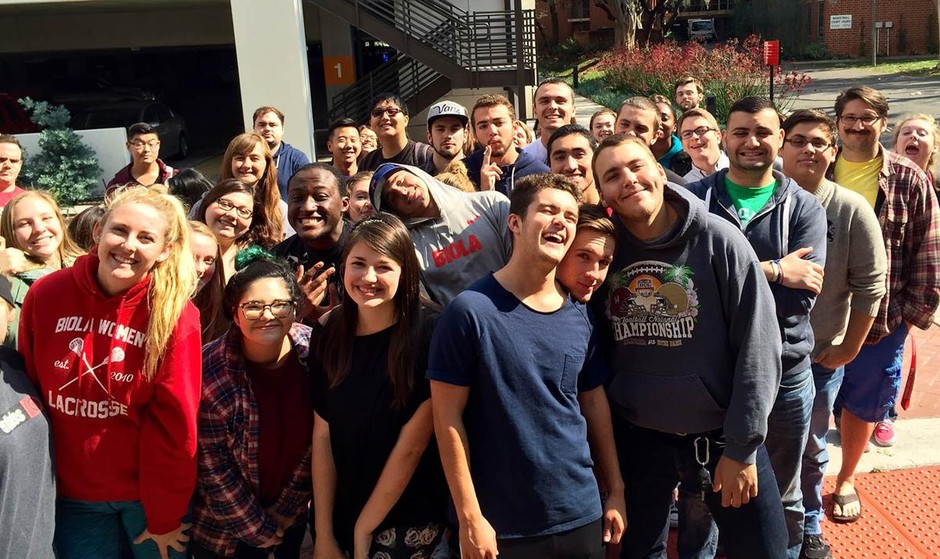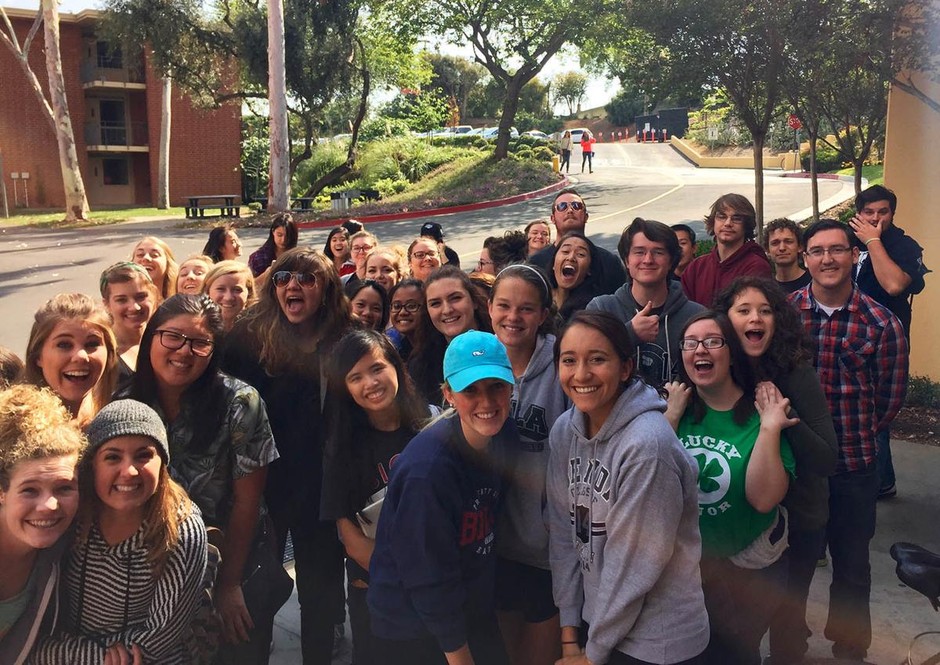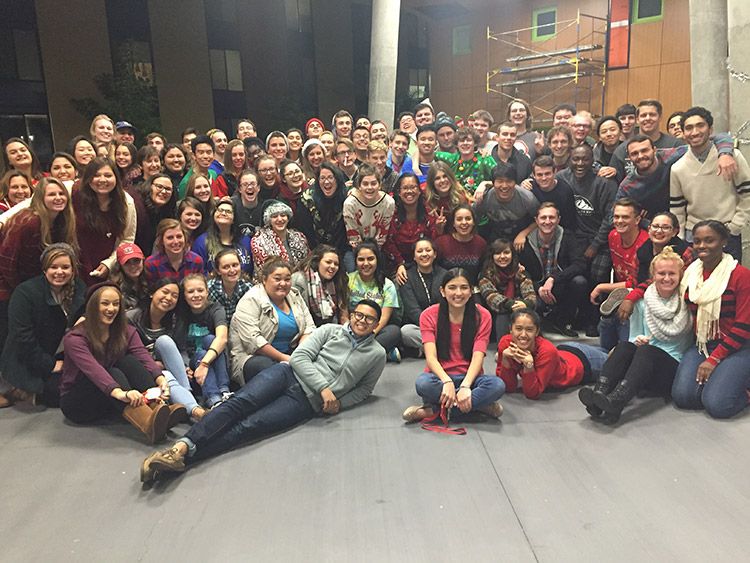 Staff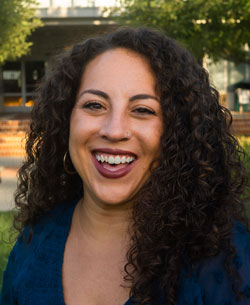 Carlita Cartwright
Resident Director
Office Phone: ext. 5875
"Hey, y'all! I am a multiracial woman who was raised in both the Bahamas and Michigan. I received my Bachelor's in Educational Ministries and my Master's in Clinical Mental Health Counseling from Grace College & Theological Seminary in Winona Lake, Indiana. I realized my passion for walking alongside college students when I worked at a university counseling center in the Midwest. I enjoyed working in a therapeutic setting, but decided I wanted to work with students in a more life-on-life capacity, which ultimately led to my current role at Biola. I have been the Resident Director for Blackstone Hall since the fall of 2018 and my desire is that Blackstone is truly a welcoming and safe space for students of all backgrounds, where hearts and minds can expand in awareness, empathy, understanding and love for the unique diversity we each bring to our community."

— Carlita Cartwright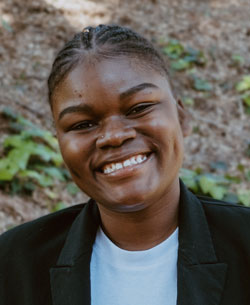 Debra Mlambo
Graduate Assistant
"I am a First Generation student, born in Zimbabwe, Africa, who grew up in Lancaster, Pennsylvania. I am a doctoral student at the Rosemead School of Psychology and am training to become a psychologist. I enjoy warm summer days and beautiful sunsets. I lived in Blackstone as an undergraduate student and walked away with some of my closest friends today. As the graduate assistant of Blackstone, I want to cultivate a warm and welcoming experience for all students."

— Debra Mlambo