Next Steps
Talk to an Admissions Counselor
Our admissions team is available to help you with your application process and answer any questions.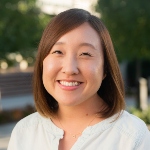 Enrollment Process
Once you are accepted into Biola at the undergraduate, graduate or language learning level, you will receive a formal acceptance email and letter. At this point, it is important to begin the process of applying for your visa. To save your spot at Biola, you must pay the enrollment deposit through My Account. More information on how to set up your My Account will be given to you following your acceptance.
After submitting your deposit, you'll also need to complete several enrollment tasks through My Account. These tasks include (but are not limited to) setting up your Biola email account, enrolling for courses, registering for on-campus housing and a meal plan, applying for health insurance and making the semester payment. All enrollment tasks and payment must be complete by December 18 (Spring 2019) or August 15 (Fall 2019) to avoid paying the late fee.
Learn more about living and arriving in the United States.

Visa Information
Our team is here to meet your needs. We'll work alongside you as you navigate the process of applying for a visa. Please note that visa type and 1-20 level offered varies according to the track selected:

Lang-Learn Track: F-1 visa (1-2 years)
Degree-Track (ALP or AEP): F-1 visa (4 years)
NOTE: The Lang-Learn Track can be extended if you choose to pursue your undergraduate or undergraduate education at Biola following completion of the language learning program.
Visa Process
If you are an international student living outside the United States, complete the following steps:
Submit the following required I-20 documents to Biola:

Passport copy
Supporting bank statements

Once Biola receives and reviews the required documents, you will receive the Form I-20 through FedEx.
Pay SEVIS fee online.
Pass the F-1 Visa Interview at the nearest U.S. Embassy/Consulate (appointment can be made once you pay the SEVIS fee).
Make an appointment with Biola's Immigration Specialist, Ranjini Gnaniah, within the 30 days leading up to your arrival in the United States. You can contact her at ranjini.gnaniah@biola.edu.
If you are an international student currently living within the United States on an F-1 Visa, complete the following steps:
Complete the SEVIS Transfer Authorization Form.
Have current I-20 be transferred to Biola's I-20 by your current school's designated school official.
Make an appointment with Biola's Immigration Specialist, Ranjini Gnaniah, within 15 days of the first day of class. You can contact her at ranjini.gnaniah@biola.edu.
Visas for Spouses and Children
If you are accepted into the program on an F-1 visa, then your spouse and children can apply for the F-2 visa (dependent visa). You will need to provide passport copies of your spouse and children and you must be able to prove through the Affidavit of Support and bank statements that they can be financially funded as well (Spouse: $10,000; Child: $4,000 per child).

Affidavit of Support
The Affidavit of Support is a document an individual (ex: sponsor, family member, spouse) signs to accept financial responsibility for the student coming to the United States to study. The U.S. government requires the Affidavit of Support from all international students applying for an F-1 visa.
Additional Resources
If you have questions about your visa, contact jackie.chang@biola.edu.
Orientation
Global Student Programs and Development (GSPD) is a community for all global students at Biola. GSPD offers orientations, welcome ceremonies and cultural workshops during the fall semester for new students — and you're welcome to join! Students are placed into groups according to education level. If you have graduated high school, you will sign up for the undergraduate global student orientation. If you have graduated from college/university, you will sign up for the graduate global student orientation. For more information, explore our Undergraduate Orientation or Graduate Orientation.
If you have any questions regarding airport pick-up service, arrival, orientation sign-up or transition to life at Biola, contact GSPD at globalstudentservices@biola.edu.