Applied physics is a field for problem-solvers and innovators: people drawn to study the features and forces of the physical world and to then apply that knowledge as they research and develop technology. In Biola's applied physics program, you'll receive the broad scientific education needed to thrive in this growing field. By combining elements of a pure physics degree with elements of an engineering degree, the applied physics major offers a blend of big-picture theoretical concepts and specific practical applications — making it an ideal program to prepare you for graduate school and careers in a wide range of industries, including aerospace, defense, biotechnology, business and more.
In addition to its strong curriculum, expert faculty members and biblical integration, Biola's applied physics program offers several key advantages:
The applied physics program gives you a solid foundation in physics, the flexibility to pursue specific areas of interest and opportunities to gain practical, marketable skills.
Biola's Southern California setting — a global hub for innovation and business — offers access to a wealth of jobs and internships in government and industry.
The Lim Center, Biola's "dream home" for scientific research and instruction, is equipped with research laboratories, cutting-edge technology and opportunities to get meaningful experience.
Small class sizes give you an opportunity to develop close relationships with your professors, who have extensive experience in teaching, research and industry.
Biola's commitment to Christ-centered STEM excellence prepares you to appreciate God's design within creation, to approach your career as a calling, and to conduct your work with a strong commitment to ethics and truth.
Yes! Tell Me More!
Courses
What courses will I take as an Applied Physics major?
Applied physics is a broad scientific discipline that incorporates coursework in mechanics, electricity, circuits, wave theory, chemistry, calculus, engineering and more. The first two years of coursework are almost identical to the physics major and the engineering physics major, giving you the option of exploring your interests before deciding which major is the best fit. For students seeking to choose among these three majors, here is a simplified way of thinking about them:
The physics major is geared toward students who are interested in studying abstract theories, love math and think about the "big picture." They gravitate towards wanting to acquire a deep understanding of how the universe works.

The applied physics major is geared toward students who are natural problem-solvers and enjoy engineering but are looking for a broad experience. It's more practical and hands-on than physics, but less specialized than engineering physics.

The engineering physics major is geared toward students looking to specialize in a specific field of engineering to implement practical technological innovations. This major includes three years of study at Biola, followed by two years at the University of Southern California or another accredited engineering school. Students completing this program will receive two bachelor's degrees — one from Biola and one from the engineering school.
Bible and Theology Coursework
As part of Biola's commitment to a biblically centered education, most undergraduate students complete 30 credits of biblical and theological studies as a part of their degree program. Learn more about our Bible and theology core.
Career Outlook and Preparation
What can you do with a Bachelor of Science in Applied Physics?
Applied physics is a versatile STEM degree that prepares you for a range of graduate programs and careers. Students in this area often choose to pursue master's and doctoral degrees in applied physics or engineering. Applied physics graduates with a bachelor's degree are well-suited for a wide range of career opportunities that involve problem solving, analytical thinking, research and development, including:
Industries such as aerospace, defense, biotechnology, business and more
Companies such as Apple, Microsoft, Facebook, Google, Boeing, Tesla, SpaceX, Northrop Grumman, U.S. Air Force, NASA, business startups
8% job growth
According to the Bureau of Labor Statistics, job growth for physicists and astronomers is projected to be faster than average between 2021 and 2031.
BLS projections are not specific to Biola University students or graduates.
Admissions
Admissions Process
Learn about Biola's admissions requirements, steps to apply, application deadlines and more at our Undergraduate Admissions page.
Schedule a Visit
Learn more about this program by attending an upcoming event for prospective students and parents, or by scheduling a personalized visit.
Tuition and Financial Aid
Attaining a degree from Biola is more affordable than you might think — dramatically lower than the "sticker price" in most cases — with 100% of incoming undergraduate students receiving some form of financial aid.
Faculty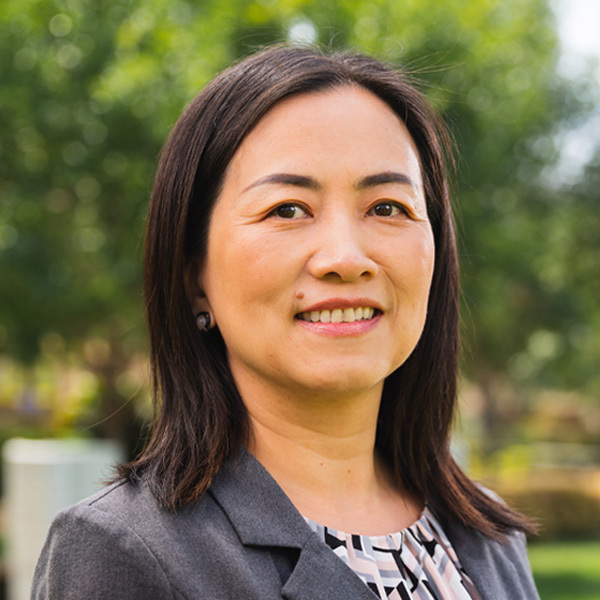 Faculty Spotlight
Grace Ni
Program Chair of Physics and Engineering
Ph.D., Electrical and Computer Engineering, University of Waterloo, Canada
M.Eng., Electrical Engineering, National University of Singapore, Singapore
B.Eng., Information and Control Engineering, Xi'an Jiaotong University, China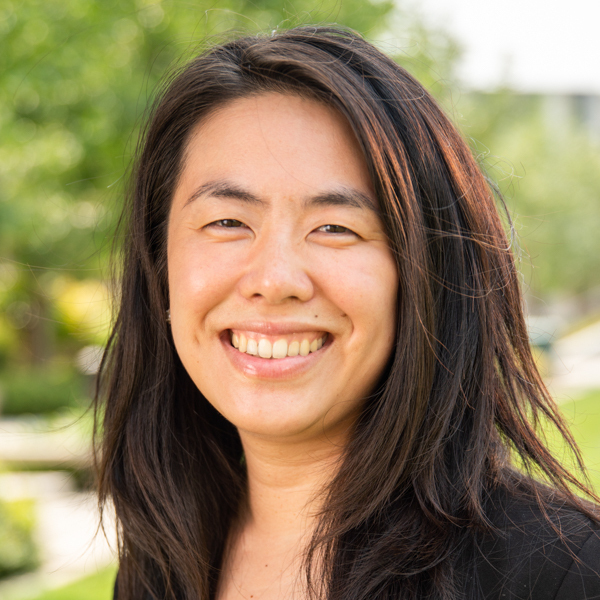 Faculty Spotlight
Elaine Wong
Assistant Professor of Engineering
Ph.D. Civil & Environmental Engineering, University of California, Los Angeles
M.S. Civil & Environmental Engineering, University of California, Los Angeles
B.S. Civil & Environmental Engineering, University of California, Los Angeles
Fundamentals of Engineering (FE) Certification National Council of Examiners for Engineering and Surveying – License # 138094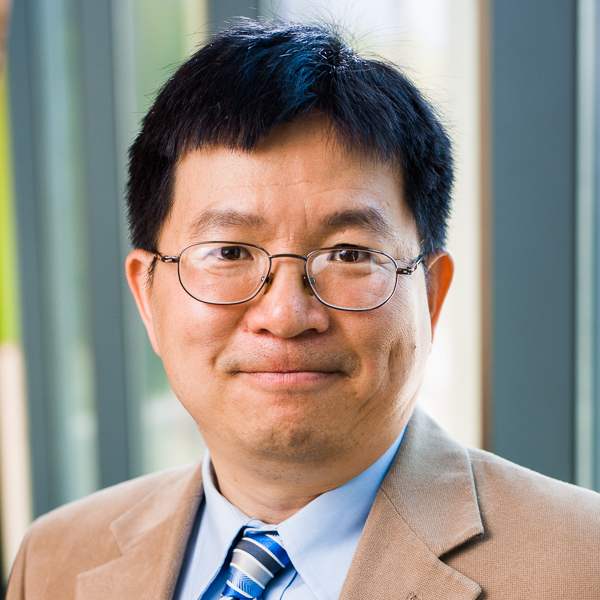 Faculty Spotlight
Xidong Chen
Professor of Physics
Ph.D., Physics, University of Illinois at Urbana-Champaign
M.S., Solid State Physics, Institute of Physics, Chinese Academy of Sciences
B.S., Theoretical Physics, Shandong University
You may also be interested in