Talk to Someone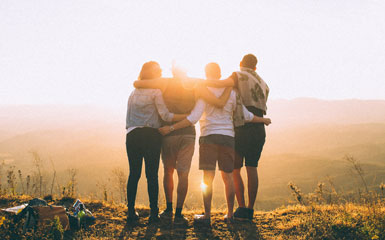 Ask, Seek, Knock
Need someone to talk to? Going through a hard time and need some advice? Want to build community? Here are some resources you can explore to help with whatever you need!
Biola Offices and Services
Online Biola Resources
Clubs — Interested in games, movies, science, finances, dancing, social justice and more? Explore Biola's club list and join based on your interest!
Apps to Connect
Ask, Seek, Knock
"Ask, and it will be given to you; seek, and you will find; knock, and it will be opened to you" (Matthew 7:7).
College can be one of the most exciting, stretching and growing times of life. During these years, you will find and make life-long friends, and discover more about who you are and what God has called you to. However, college can also come with unforeseen challenges: balancing classes, work and social life can be overwhelming, making friends may be harder than you expected, and perhaps past or present life events have left you feeling uncertain, scared, or overwhelmed. You are not alone: it is okay to ask for help!
Asking for help is beneficial to your emotional, mental and academic health. In a 2016 survey, Biola found that 67% of freshmen anticipated seeking some form of counseling in college. Whether counseling at the BCC, relationship advice from the Center for Marriage and Relationships, or building community by joining a club or event, Biola has many resources to support and serve you. All you have to do is ask yourself what you need, seek what might be most helpful to you and knock (virtually) to find the help you need.