Practice Mindfulness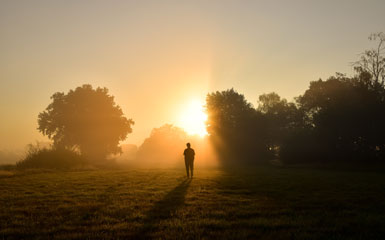 Incorporating mindfulness into your daily routine
Between being a student, athlete, friend or co-worker, on top of all your other commitments, you may feel overwhelmed at times. Incorporating intentional breathing, mindfulness or meditation into your daily routine will help you lower your stress levels and increase your confidence as you use these breaks to fuel your studies, relationships and work.
Biola Offices and Services
Online Biola Resources
Apps
Other Resources
Pause for a Mental Reset
Being a student comes with a whole list of various responsibilities. Some of these responsibilities, like attending classes, meetings and finishing homework can be time-consuming, stressful and overwhelming. In a 2018 survey of Biola students reflecting on their year, 65 percent of students expressed feelings of overwhelming anxiety and 91 percent expressed feeling overwhelmed by all they had to do (National College Health Assessment, Spring 2018). If you've felt anxious and overwhelmed at college life, you're not alone!
By incorporating practices of mindfulness throughout your days, re-centering yourself on God, and scheduling breaks throughout your busy routine, you will be better prepared to take on the challenges that come up throughout your semester. Whether you use these breaks to rest your eyes from a screen or to refocus your attention on God, these practices equip you to handle life's challenges on both your busiest and most peaceful days.