Eat Something Tasty & Healthy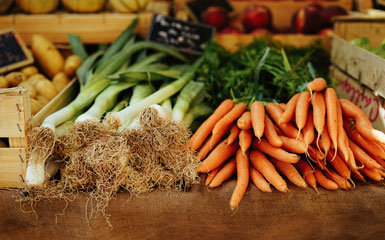 Ideas for Cooking, Nutrition and Community
Check out these resources designed to help you develop good eating habits, start cooking for yourself and eat on a budget.
Biola Offices and Services
Biola Shares — Biola has a Pop-Up Food Pantry and Pantry Share, as well as other resources to help you meet your basic needs.
Online Biola Resources
Theology of Food — Professor of Biblical and Theological Studies Joanne Jung and Chair of the Department of Digital Journalism and Media Michael Longinow lecture on the theology of food.
Balanced Life — Blog post that talks about the importance of feeding your body.
Other Helpful Resources
Taste and See that the Lord is Good
God not only designed us to need food, but to find community, gratitude and happiness in eating good food together. Nothing brings people together better than a shared meal. Eating healthy, delicious and energizing food is one of the joys of life. However, as college life unfolds it can be difficult to foster good eating habits. A 2018 report indicates that only one in 10 U.S. adults eat the recommended amount of fruits or vegetables, and in a 2018 survey only 4 percent of Biola undergrads indicated that they eat the recommended five fruits and veggies each day (National College Health Assessment, Spring 2018). As college students, desire to eat well is impeded by real and perceived obstacles of a limited budget, lack of kitchen equipment, lack of cooking skills, lack of time – the list goes on.
Eating tasty and healthy food does not have to be so complicated. At Biola, you can improve your eating habits with a few simple tips and tricks provided above.