Tropicana Apartments
Quick Facts
Purchased by Biola in 2001, the Tropicana Apartment Building is part of what is known as 'The Block,' a row of apartment buildings located a half-mile from the Biola campus. Tropicana is designated for undergrad students who are 20 years or older by the first day of fall classes. It is staffed by one graduate assistant.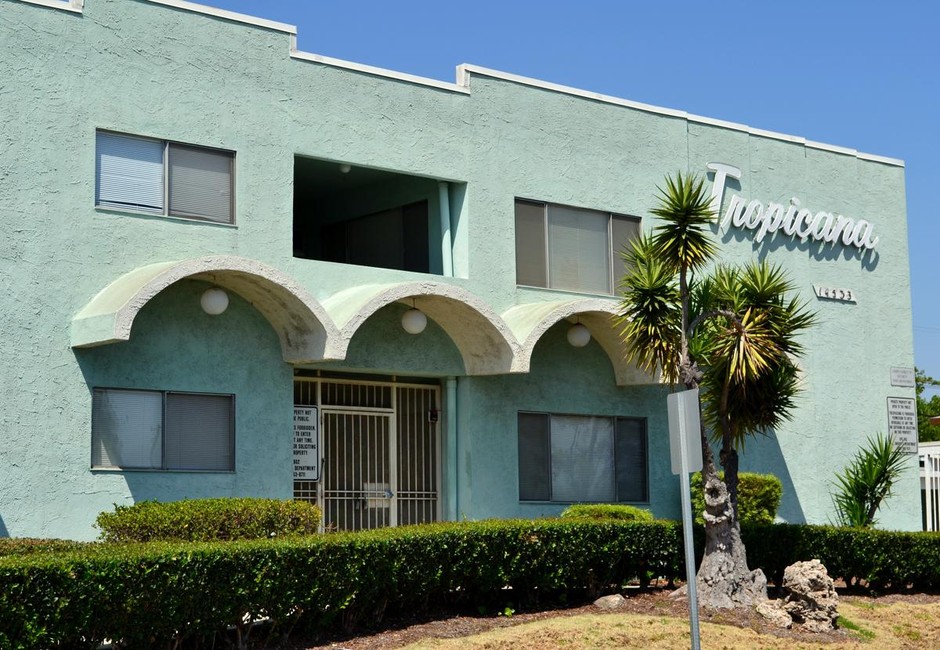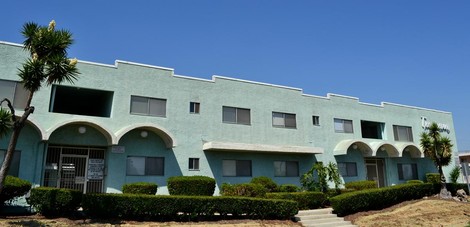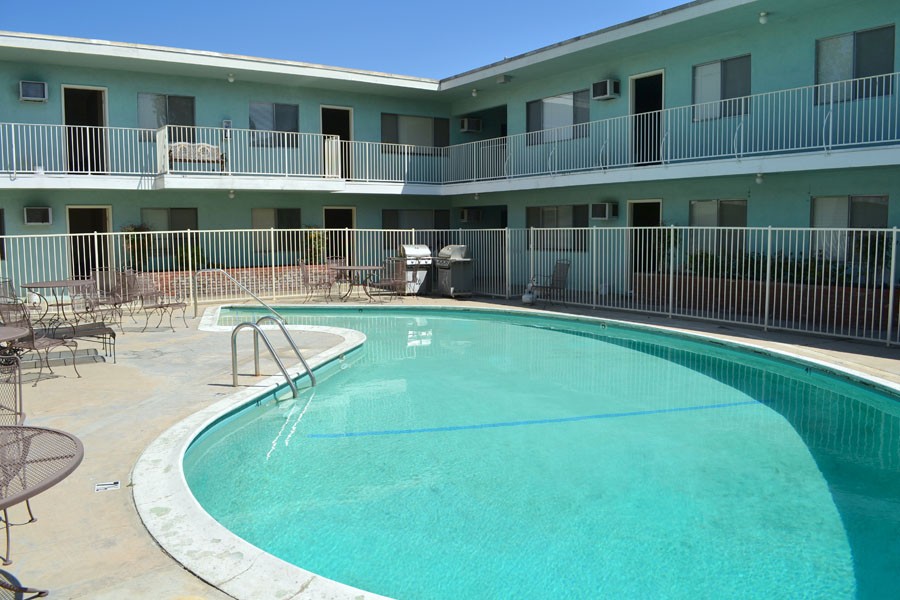 Community Snapshot
Male & Female
92 Residents
2 Stories
1 Graduate Assistant
Kitchen in Apartment
2/2 Washers/Dryers
Purchased 2001
Community Patio
24 Apartments
2 Bedrooms per Apartment
4 Occupants per Apartment
1 Restroom in Apartment
12 minute walk from the center of campus (0.6 mi.)
About Tropicana Apartments
Located on Rosecrans Avenue, down the street from Biola's campus. Tropicana's apartments have two bedrooms, one bathroom, a kitchen and a living room. All doors open to a central courtyard area and swimming pool, making community building easy and natural. There is a communal laundry room, as well as a gated and covered parking lot with one spot per apartment.
Amenities
Apartment Building Amenities
Apartment-Style
Air Conditioning
Nearby Parking
Heating
Laundry Facilities
Swimming Pool
Bike Racks
Outdoor BBQ Grills
Outdoor Courtyard
Nearby On-Campus Dining
24/7 Campus Security
Apartment Amenities
Per Student
Bed ( view bed styles)
Desk
Standard Twin Mattress
Desk Chair
Bookshelf
Dresser Drawers
Wardrobe or Closet
Towel Bar
Per Apartment
Couch
Kitchen
Coffee Table
Dining Table & 4 Chairs
Microwave
Refrigerator
Oven/Stove
Armchair
Restroom
Window & Blinds
Wastebasket
Campus Amenities
Wifi Internet
Mailbox
On-campus Dining
Food Truck
Printing in Library
Tennis Courts
Basketball Court
Swimming Pool
Exercise Gym
Sand Volleyball Court
Soccer Field
Running Track
Baseball Field
Softball Field
Sample Rooms
Each room differs slightly, so your room may look different. There are many other ways to personalize the layout of your room from these samples.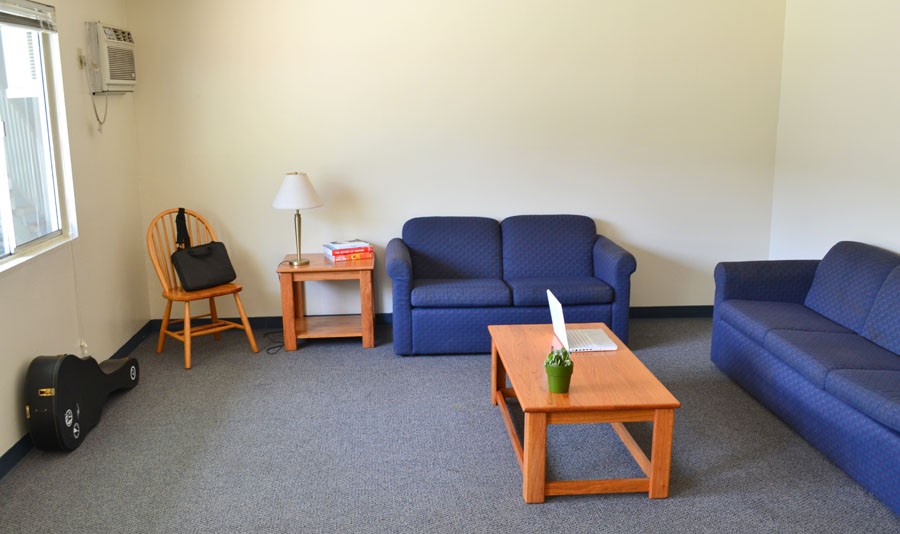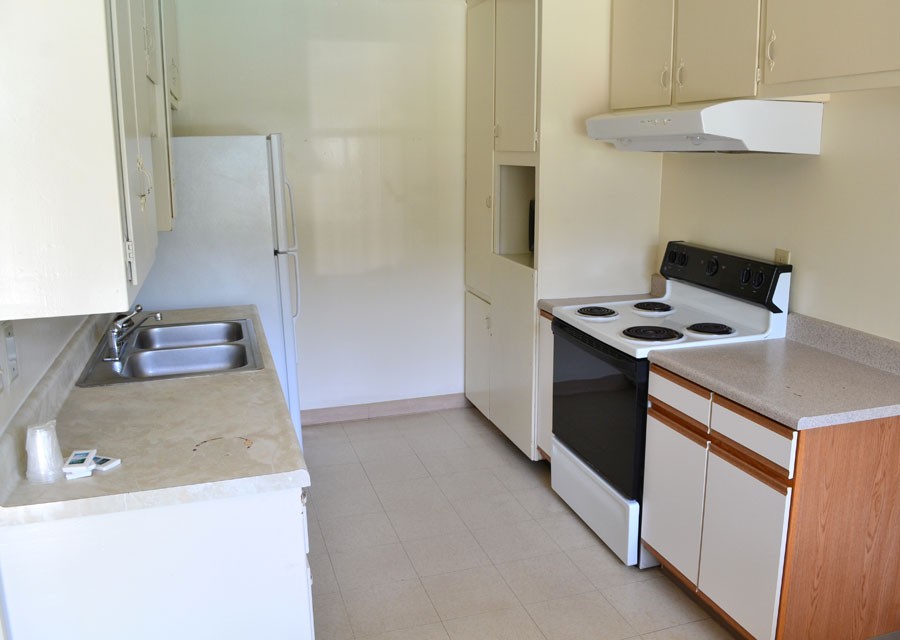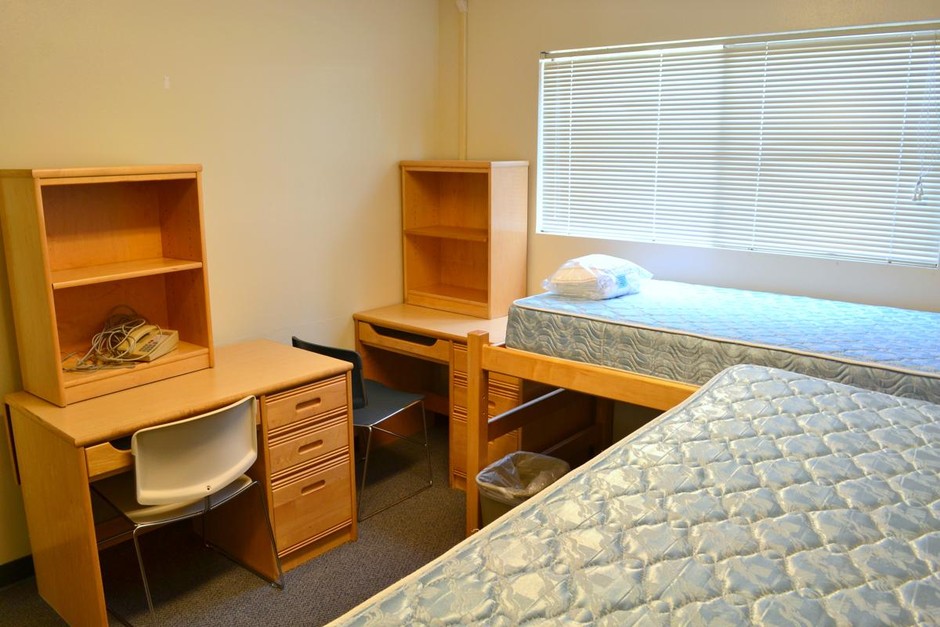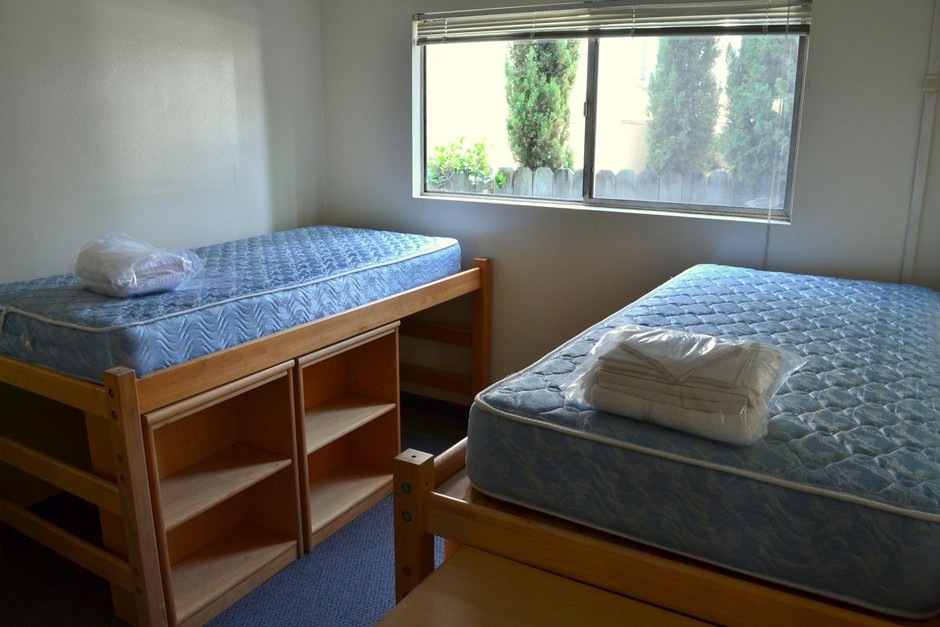 Community Life
Community Traditions
Progressive Dinner
Mock Rock
Nationball
Progressive Dinner during the holiday season where residents cook part of a giant meal that help represents them to the rest of the community.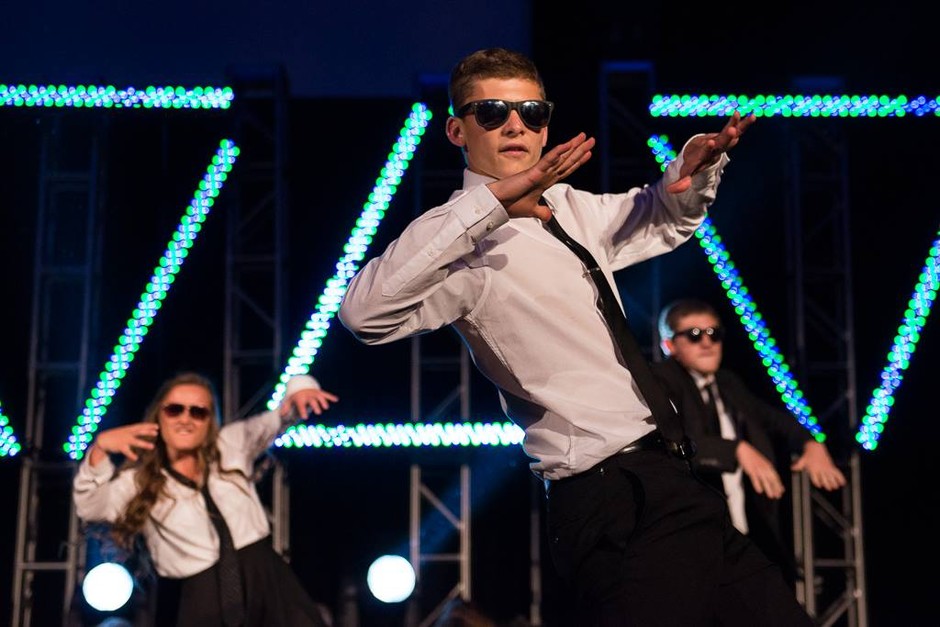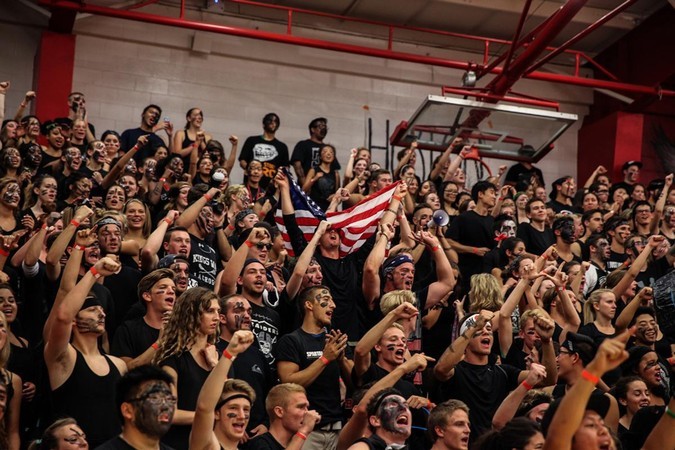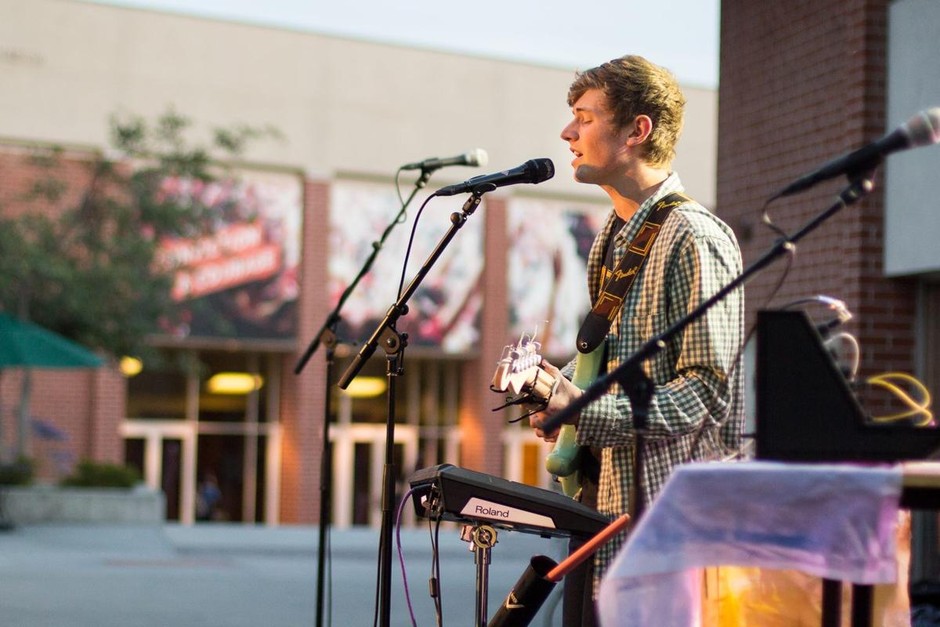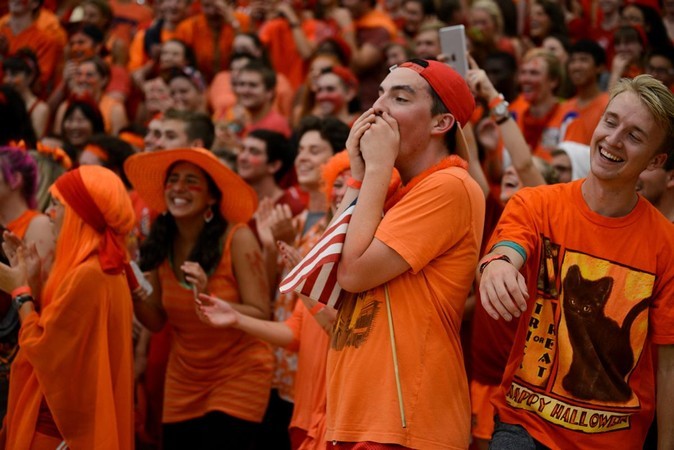 Nationball photos courtesy Cherri Yoon, Melanie Kim, and Jenny Oetzell/THE CHIMES. Additional community photos by THE CHIMES/Facebook.
Staff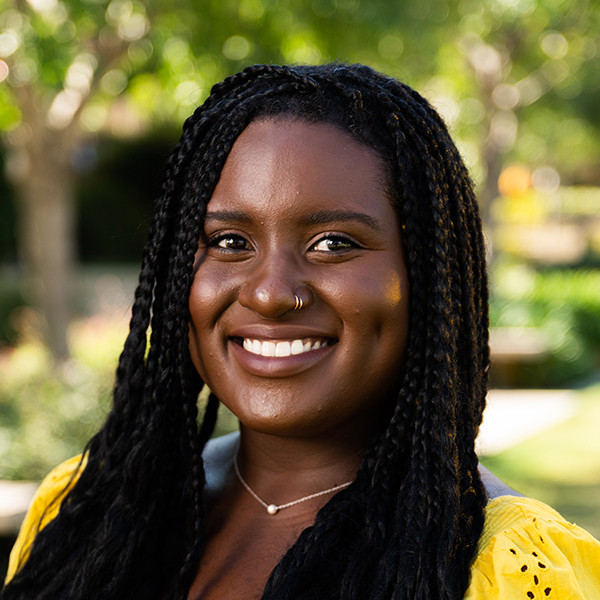 Sunday Wallace
Graduate Assistant