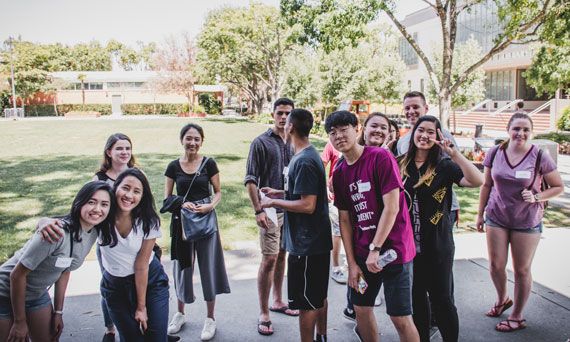 Fall 2022 Undergraduate Orientation
Welcome to Biola! Global Orientation is designed specifically for global students, which includes international students, Missionary Kids (MK) and Third Culture Kids (TCK).
Global Orientation, from August 22-24, is a free 3-day experience that features:
Airport pick-up at Los Angeles International Airport (LAX) on August 22 (Note: please arrive at LAX between 8 a.m.–3 p.m.)
Transportation to get supplies for your new room
Early move into dorms
Transition support for studying at Biola
Connection to the global student community at Biola
A schedule with more detailed information will be available soon.