New Graduate Global Students
Welcome
Congratulations on being accepted to a graduate program at Biola University. We are excited you have chosen to be part of our community in pursuit of your higher education.
We would like to introduce you to your Global Graduate Coordinator, EK Park. He will be a great resource for your as you are transitioning into Biola.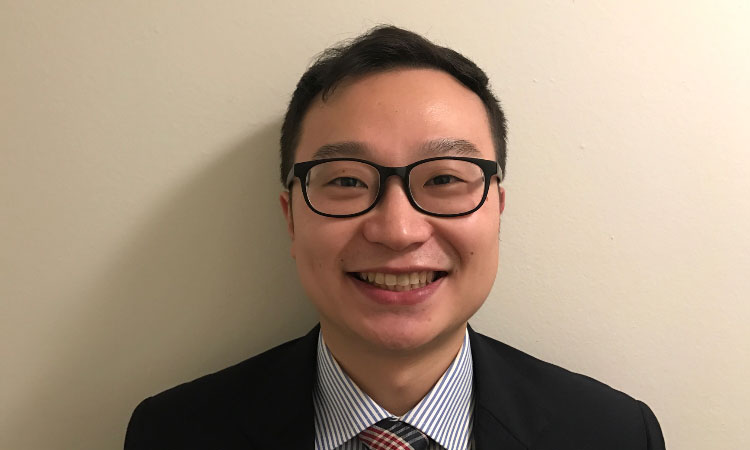 EK has a B.A. in Theology from the Kosin University in Busan, South Korea, a M.Div. from Biblical Theological Seminary in Hatfield, and is currently working towards his Ph.D. in Intercultural Studies at Cook School of Intercultural Studies. EK has served as a minister in Korea and China, encouraging others with the good news of Jesus Christ. He speaks Korean, Chinese, and English fluently, and is always looking for new ways to bridge the gap across cultures in order to share the love of Jesus Christ. As a Global Graduate Student Coordinator, he helps Global Graduate students with transitional services and community building.
Here in Global Student Programs and Development, we hope to make your transition to Biola University as smooth as possible. In order to do so, as a new graduate student we ask that you complete the following steps:

If you have any questions at any point, please do not hesitate to contact us: globalstudentservices@biola.edu
Step 1: Sign up for Department Orientation
Make note of the orientation times and dates for your program. Contact your school if you are unsure of the dates and times.
Step 2: Sign up for Global Graduate Student Orientation
Take part in this required Orientation especially designed for New Graduate Global Students. This orientation is FREE, but you must register for it by August 1, 2017. Click here to register:
Register for Global Student Orientation
---
Friday, August 25, 2017
9–9:15 a.m.
Talbot East 108
Come to Talbot East 108 to check in with Global Student Programs and Development (GSPD). You will be greeted by GSPD Staff and with some refreshments. Upon checking in, you will receive:
Name Tag
Welcome Gift
GSPD Information Brochure
Welcome
You will be introduced the GSPD Team and Biola Staff members.
GSPD Director Welcome & Cultural Transition
Our Director, Stephanie Calley, will lead us in this time of welcome and session on cultural transitions.
Immigration & Visa Information
Our Immigration Specialist, Ranjini will be leading this informational session about all the things you would need to know as an F-1 Visa student.
Social and International Student Information

Campus International Community
Current international graduate sharing campus life
Lunch
Enjoy a time of food and fellowship. At this lunch, you will meet important staff members as well as mingle with other new global students.
Get to know each other & Prayer

We will have a short time of getting to know one another and share prayer requests.
Step 3: Sign up for Campus Tour
Schedule a visit: At Biola, we recommend you tour the campus, visit GSPD Office and meet with GSPD Staff. The campus visit is meant to be customized to meet your needs. Please provide us the following information, and make sure to tell us everything that we can do to serve you best.
---
GSPD provides two special campus tours
Category 1: Morning Campus Tour Lunch Special (11 a.m.–1:30 p.m.)
Time

Event & Description

11–11:10 a.m.

Campus Tour Check in & Meeting GSPD Team

Come to the Global Student Office in Mosaic Cultural to meet GSPD Staffs

11:10–11:30 a.m.

Campus Life Information

Library, Health Insurance, Gym, Student I.D

11:30 a.m.–12:30 p.m.

Campus Tour

12:30–1:30 p.m.

Lunch at Biola Cafeteria
Category 2: Afternoon Campus Tour Coffee Special (2–4:30 p.m.)
Time

Event & Description

2–2:10 p.m.

Campus Tour Check in & Meeting GSPD Team

Come to the Global Student Office in Mosaic Cultural to meet GSPD Staffs

2:10–2:30 p.m.

Campus Life Information

Library, Health Insurance, Gym, Student I.D

2:30–3:30 p.m.

Campus Tour

3:30–4:30 p.m.

Coffee Break at the Heritage Café
Step 4: Make Travel Plan
Make your travel arrangements to fly into LAX. We will do our best to help you find transportation. If you arrive in California at an earlier date and need a hotel, Biola recommends these local accommodations: http://undergrad.biola.edu/tour/accommodations/
Step 5: Housing Arrangement
Step 6: Sign up for SHIFT
Once you have your housing and travel plans, sign up for this service. This program serves to assist you in your transition to life in California and Biola University. Once you fill out this form, we will pair you with a community member who may assist you in the following ways:
Transportation from airport
Orientation to Biola campus
Obtaining Biola ID card
Checking into housing
Information on banking services
Information on cell phone services
Information on DMV services
Orientation to La Mirada community, including nearby stores for supplies
Mentoring during your transition
Once you have signed up for SHIFT, we will make arrangements for you. We will send you information on your SHIFT partner and what to expect.
NOTE: If you do not sign up for SHIFT you are responsible for your own transportation and transitional needs.