Cost and Admission
This event is free to attend.
How do I find internships? What is it like speaking with an employer? How can I build my network?
Answer these questions by attending the Hiring Expos. Hiring Expos are a great way to explore a variety of career and internship opportunities. Land your next job or simply build professional confidence by connecting with companies from dozens of industries. Each expo is open to all majors and class levels.
We have three virtual Hiring Expos this Fall 2021 hosted on Handshake.
First Hiring Expo?
Follow the Playbook
The Student Playbook has everything you need to help you prepare for and navigate the Hiring Expos.
Looking for specific resources? Head over to the preparation and resources tab.
If you're feeling intimidated speaking with employers, that's perfectly normal. Think of these meetings as simple conversations. Employers want to know about your skills and experiences and if you might be a good fit for their company. Depending on your comfort level you can choose from two types of sessions:
Group Sessions
Meet with employers in 30-minute information sessions to learn about companies and their roles. This is a great way to begin connecting with professionals.
1:1 Sessions
Meet for 10-minute 1:1 sessions with employers. If you are interested in a particular company or position, get the time you need to connect directly with an employer.
How can we help you prepare for the Expo? DM us on Instagram @biolacareer

Questions?
Contact Career Center at:
562-903-4875
career.development@biola.edu
How to Register
In order to attend the Hiring Expo, you must register and sign up for sessions.

How to meet with employers
1. Register
2. Sign up for Sessions
View Available Sessions on each event page

Business, Healthcare & STEM (September 28, 10:30 a.m.–1:30 p.m.)
Non-Profit & Government (September 29, 10:30 a.m.–1:30 p.m.)
Ministry & Missions (September 30, 10:30 a.m.–1:30 p.m.)

When you locate an employer that you'd like to meet with, look for the session information below the employer name and description.

Group sessions will have a custom title and indicate a length of 30 minutes.
1:1 sessions are indicated by "One on One with EMPLOYER NAME"

Sign up!

NOTE: You may need to adjust your privacy settings.

For Group Sessions, privacy must be set to Community.
For 1:1 Sessions, privacy can be set to Employer.

Group sessions

Review the information, and if you'd like to proceed, click Confirm to sign up.
If a Group Session is full, it will not appear in the list any longer.

1:1 Sessions

Each session is 10 minutes long.
You can choose which representative to attend a 1:1 session with if multiple are listed.
The red dot to the right of a session start time indicates that you are currently signed up for a session during that time.
In order to sign up for this session, you'd need to cancel the existing session sign up.
Video: Locating and Registering for Virtual Fairs
Learn how to sign up for information sessions and one-on-one time slots to speak with employers at the fair.
How to Manage your RSVP's
As you sign up for sessions, a list of sessions will populate to the right of your screen in Handshake.
Click on the name of a session to see more information about the session or cancel your reservation.
You can also click on the tab for "Your Sessions" in the upper-left of each Expo page to see a list of sessions.
Click on 'RSVPed' to see more information about the session or cancel your reservation.
Attendees may cancel their reservation up until the session begins. A warning will appear whenever a session is canceled.
Want to feel confident at Biola's Career Expo?
Do you know what type of candidates employers are looking for? Candidates like you! Candidates who are emotionally intelligent, hardworking, critical thinkers, problem solvers, and culture creators. Employers are waiting for you to tell them how you have used all these skills and more. Start by reviewing the resources below to prepare for speaking to employers and understanding how to navigate Handshake.
Preparation Checklist
Research the employers you want to meet with. Make note of their company values, job descriptions, and skills required.

Update your Handshake profile. Be sure to add your previous experiences, skills, and a resume.

Update your resume. Tailor your resume to highlight the skills and experiences relevant to the employers you will meet. For personalized advice schedule an appointment with a Career Center staff member on Handshake.

Prepare your 30-second introduction. A professional elevator pitch is the best way to make a great first impression.

Prepare questions for each employer.

Use Handshake to message employers ahead of the event. This is a great way to make yourself stand out from the crowd. A quick note of introduction, followed by a note of thanks after the event will go a long way in your job search efforts.
Resources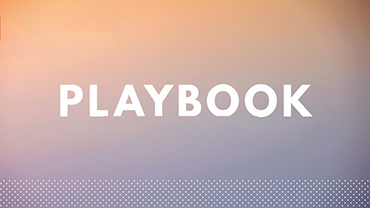 First career expo? This step-by-step guide has everything you need to prepare for and navigate the Career Expos.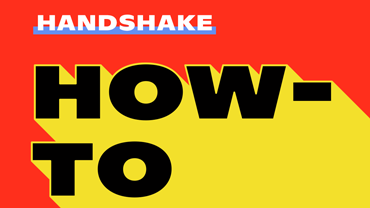 Virtual Fair Resources from Handshake
A series of short tutorials and guides from Handshake for a successful expo.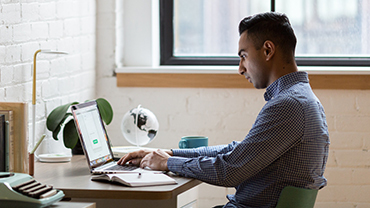 How to Participate in a Virtual Career Fair
Don't miss this! Handshake provides instructions on how to join sessions on the day of the career expo.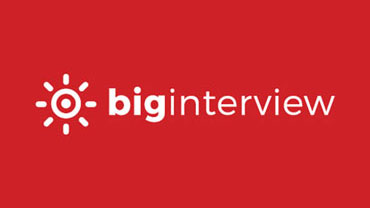 BigInterview: Virtual Interview Practice
Learn how to ace your interview. This free, online tool provides advice and hands-on practice with mock interviews. Use your Biola email address to register.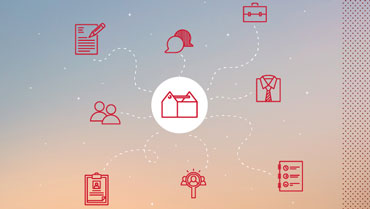 Review guides on resume building, cover letter writing, networking, and more!


For personalized advice schedule an appointment with a Career Center staff member on Handshake.