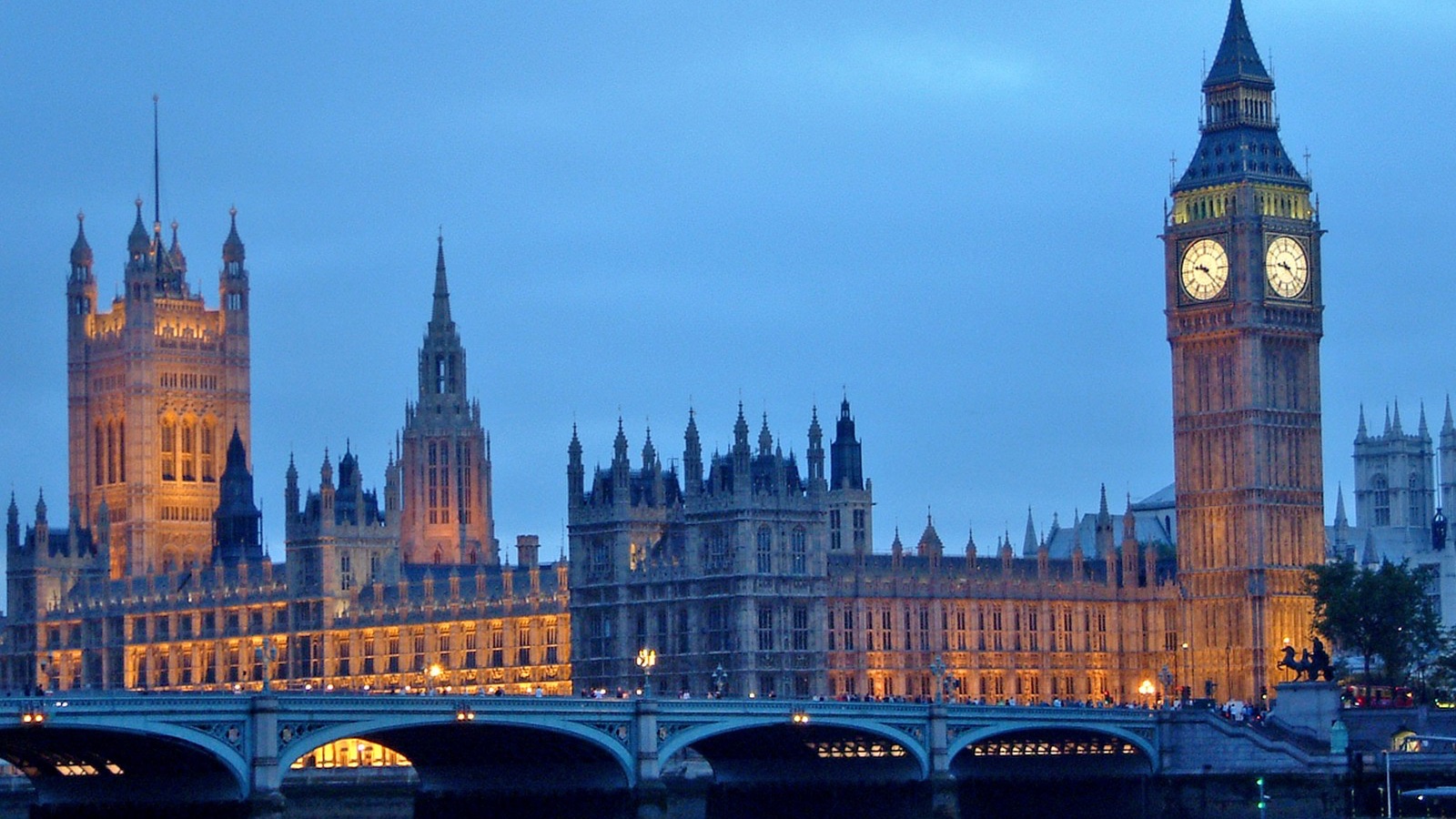 Biola London Is Open to Freshman Applicants!
Freshman students can now apply to the Biola London program to attend during the fall of their sophomore year.
Attend an informational meeting:
September 25th from 6:30-8 p.m. in Lim 043
October 22 from 7-8:30 p.m. in Lim 043
Program at a Glance
Program Credits

12-18 credits

Location

Roehampton

Semesters Offered

Fall

Requirements

3.0 GPA
Sophomore, Junior or Senior standing
Biola London's semester abroad is a Fall program, which allows about 30 sophomores, juniors and seniors from Biola to continue their regular course of studies in British classrooms alongside British and international students.
About Biola London
Roehampton University is the site of our program, in a quiet, residential neighborhood, just 30 minutes or so from the bustling heart of the city. During their semester at Roehampton, Biola students take 15 credits. They choose nine of these credits from Roehampton University's catalogue (see "Selecting Courses"). Six credits are provided by a BBST 465 course and another upper-level BBST course selected for that year. For this semester, students pay Biola the usual fees for tuition and room. Plane fare and any personal travel within Britain and Europe are not included.
Arguably, our greatest educational leaps in life occur when we are moved out of our comfort zones to face that which is new, unfamiliar, and challenging. Biola London is designed to offer our students just this kind of experience in a setting that is safe and yet challenging. New places, new professors, new students, new perspectives, new weather, and new foods all combine to create an experience that can powerfully stimulate student hearts and minds.
For Biola students, in particular, much of the learning experience occurs as they find themselves once again in a largely secular educational world, where they discover new and expanding applications for the integration of faith and learning, and for cross-cultural friendships. While Roehampton University has Christian origins (chapels and chaplains still function on the campus), students are not required to hold any particular faith positions. But it is their relationships with largely secular and unchurched classmates that Biola students have consistently found to be the most exciting and rewarding part of their time abroad.
The BBST courses, designed just for Biola students, helps them process these experiences under the guidance of Christian instructors.
For those wishing to move beyond the Biola bubble and bring their Christian minds with them, this program can take students to a new level, academically and spiritually.

What is the Cost?
You will pay to Biola the regular charges for tuition and room paid by all Biola students. Biola London students do not have meal charges, because they will self-cater (buy their own food and cook it!). All study abroad programs have a $500 administrative fee that will appear on that semester's billing statement. Your student account must be up to date, and if applicable, you must make sure that your financial aid is confirmed before leaving for England. Biola requires a 60% down payment no later than August 15, with the balance due according to your payment plan. Tuition waivers do not fully apply (but children of Biola faculty and staff should contact the Biola London Semester office for more information).
Additional Expenses
Your additional responsibility of expenses will include (but not necessarily be limited to) your round-trip airfare to England, the costs of your meals, books, personal expenses, and extra-curricular travel within Britain and Europe.
Frequently Asked Questions
For more information, view our FAQ page.
About Roehampton University
Roehampton University is a federation of four colleges within two miles of each other. All are located in beautiful parklands seven miles from the center of London, with easy access to international airports. The All England Tennis Club at Wimbledon, Botanical Gardens at Kew, Hampton Court Palace, and many other historic and cultural attractions are very close by. Day trips to Windsor Castle, Stratford-upon-Avon and to famous cities such as Bath and Oxford are popular. These sites offer outstanding galleries, theatres, museums, community centers, and shops, reflecting a vast range of nationalities and cultures.
The University welcomes an approximate total of 8500 students at the undergraduate, postgraduate and doctoral level, with students from 140 countries. The International Office can give you information about studying and living at Roehampton.
At Roehampton, accommodation is usually in single occupancy bedrooms with single-occupant bathrooms on each floor and other facilities. Most halls are co-ed; therefore, students cannot be guaranteed a single-sex environment.
Student Testimonies
"I love my flat. We all get along so well. It is such an answer to prayer. I've been making friends with a lot of the Biola kids I didn't know before, too."

"It's such a life changing experience. It really opened my eyes, and changed my heart in many ways. I will forever be grateful, and these memories will remain in me for a lifetime."

"Biola England is one of the best experiences of my entire life. I cried twice on the way home because I knew I would never have another experience just like this. For living in a foreign country, I had the best of both worlds: the safety of being in a supervised program through Biola, and the total freedom of being in England where the pace is slower..."