Get Up & Get Moving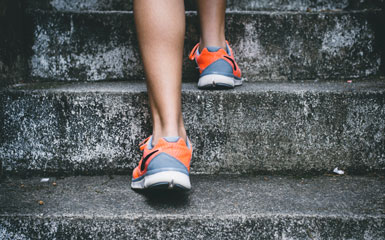 Strengthening your body and mind
Whether you're a runner, walker, jumper or dancer, you are strengthening both your body and your mind by incorporating exercise into your daily routine. The benefits of exercise are endless, so get up and get moving!
On-Campus Biola Resources
Online Biola Resources
Apps
Other Resources
Implement physical fitness into your life
It is a gift to have a body, and an even greater gift to be given the responsibility of taking care of it. Exercise is known to be one of the greatest methods of developing your physical wellbeing, with countless benefits coming from merely 30 minutes of daily exercise. By incorporating a couple of small changes into your routine, you can reach those 30 minutes while still maintaining your classes, workload and relationships.
The first step to physical wellness is being mindful of your body. Notice when your shoulders are feeling tight and when your back may be feeling sore. Take these as signs that your body needs to move, so try stretching, going for a walk or doing an indoor exercise. You can also return to this tool to find some inspiration and encouragement that will support you on your physical wellness journey. Whatever you do, take this as a reminder to keep your body moving, even on your busiest days!