Cost and Admission
This is a paid event.
$39.00
Early Bird General Ticket

Available until September 29th

$44.00
General Attendee Ticket

Pricing from September 30th on

$78.00
Couples Ticket

Price for two individuals. Please provide names for both

$20.00
Student/Alumni Ticket
$20.00
Active Military Ticket
$34.00
Group Rate for 10+ Tickets

10 tickets minimum must be purchased. Please enter individual names.
We are beyond excited to start our Fall 2023 Biola on the Road series at Yorba Linda Friends Church this October 6–7. Just 30 minutes from Biola's campus, we will be gathering as believers to unpack what it looks like to be a Christian in today's culture and how to have deeply meaningful and effective conversations about religion. You will not want to miss this lineup of top apologists.

KidsCare
KidsCare is available for newborns to grade 5, but spaces are limited. Please register your child(ren) on KidsCare registration and select their age group from the drop-down before proceeding with the registration.
Questions?
Contact Megan Clark at:
562.906.4570
conference.coordinator@biola.edu
Friday, October 6
| | |
| --- | --- |
| 7 p.m. | Event Begins |
| 7–8:10 p.m. | Craig Hazen: Evidence for the Resurrection of Jesus |
| 8:10–8:30 p.m. | Break |
| 8:30–9:30 p.m. | J. Warner Wallace: Jesus Christ - Person of Interest |
| 9:30 p.m. | Event Ends |
Saturday, October 7
8:30 a.m.
Event Begins
8:40-9:30 a.m.
Sean McDowell: The Historical Reliability of the Gospels
9:30-9:40 a.m.
Break
9:40-10:30 a.m.
Breakout Sessions

Caleb Kaltenbach: Making Sense of the LGTBQ Movement
La Nej Garrison: Confronting Injustice without Compromising Truth
Alan Shlemon: Answering Islam
Mihretu Guta: The Christian and Artificial Intelligence

10:30–10:40 a.m.
Break
10:40–11:30 a.m.
Breakout Sessions

Doug Axe: Daring to Doubt Darwin
Carl Mosser: The Changing World of Mormonism
Alan Shlemon: Making Abortion Unthinkable
Glenn Matt: Natural Theology and the Kalam Cosmological Argument

11:30-11:40 p.m.
Break
11:40 a.m.–12:30 p.m.
JP Moreland: A Simple Guide to Experience Miracles
1 p.m.
Event Ends
Speakers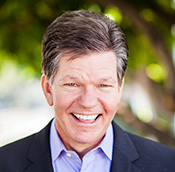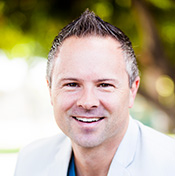 Sean McDowell, Ph.D.
Sean McDowell is an assistant professor of Christian Apologetics at the Talbot School of Theology at Biola University. He has a passion for equipping the church, and in particular young people, to make the case for the Christian faith and is listed among the top 100 apologists of our day. Sean is the co-host of the Think Biblically podcast, which is one of the most popular podcasts on faith and cultural engagement and his YouTube channel is one of the top apologetics channels. In addition, he is the author, co-author, or editor of over twenty books including Chasing Love, The Fate of the Apostles, So The Next Generation Will Know (with J. Warner Wallace), Evidence that Demands a Verdict (with Josh McDowell) and many more.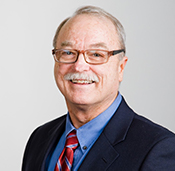 J.P. Moreland, Ph.D.
J.P. Moreland is Distinguished Professor of philosophy at the Talbot School of Theology at Biola University. He received a B. S. in Physical Chemistry from the University of Missouri, a Th.M. in theology from Dallas Theological Seminary, an M.A. in philosophy from the University of California at Riverside, and a Ph.D. in philosophy at the University of Southern California. He has authored, edited or contributed to 95 books, including Love God with All Your Mind and Scientism and Secularism. Moreland was recently proclaimed by The Best Schools as one of the 50 most influential living philosophers.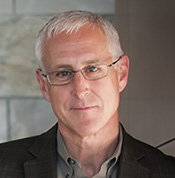 J. Warner Wallace
J. Warner Wallace is a cold-case homicide detective, popular national speaker and best-selling author. He continues to consult on cold-case investigations while serving as a Senior Fellow at the Colson Center for Christian Worldview. He is also an adjunct professor of apologetics at Biola University and a faculty member at Summit Ministries. J. Warner's professional investigative work has received national recognition; his cases have been featured more than any other detective on NBC's Dateline, and his work has also appeared on CourtTV and Fox News. He is the author of the book Cold Case Christianity and Person of Interest.
Breakout Speakers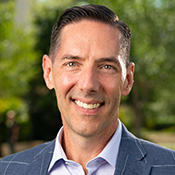 Doug Axe, Ph.D.
Douglas Axe holds the Rosa Endowed Chair of Molecular Biology at Biola University. After a B.S. in Chemical Engineering from U.C. Berkeley and M.S. and Ph.D. degrees from Caltech, Dr. Axe held research scientist positions at the University of Cambridge and the Medical Research Council Centre in Cambridge. His work and ideas have been featured in many scientific journals, including the Journal of Molecular Biology, the Proceedings of the National Academy of Sciences, and Nature, in such books as Signature in the Cell and Return of the God Hypothesis by Stephen Meyer and Life's Solution by Simon Conway Morris, and in popular media ranging from The New York Times and Newsweek to The Gospel Coalition website. He is the author of the award-winning book Undeniable — How Biology Confirms Our Intuition That Life Is Designed (HarperCollins) and co-author (with Jay Richards and William Briggs) of The Price of Panic—How the Tyranny of Experts Turned a Pandemic into a Catastrophe (Regnery).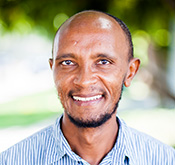 Mihretu P. Guta, Ph.D.
Mihretu P. Guta holds a Ph.D. in Philosophy from Durham University, UK. He subsequently worked as Postdoctoral Research Fellow within the Durham Emergence Project (funded by the John Templeton Foundation). His main research focuses on metaphysics, philosophy of mind, the philosophy of neuroscience, with special emphasis on the emergence of consciousness and its relation to the brain, the philosophy of physics and the philosophy of Artificial Intelligence. His recent publications include Selfhood, Autism, and Thought Insertion edited with Sophie Gibb (Academic Imprint, UK, 20210); Studies); "E. J. Lowe's Metaphysics and Philosophical Theology," a Special Issue edited with Eric LaRock (TheoLogica, 2021); Consciousness and the Ontology of Properties (Routledge, 2019); and Taking Persons Seriously: Where Philosophy and Bioethics Intersect edited with Scott Rae (forthcoming, Pickwick Publications, Wipf and Stock Publishers). Guta has presented research/public lectures over 80 times in Europe, USA and Africa. Currently, he teaches philosophy, ethics and apologetics both at graduate and undergraduate levels at Biola University and at Azusa Pacific University. Guta is an Associate Fellow at the Center for Bioethics and Human Dignity of the Academy of Fellows at Trinity International University. He is also working on a manuscript entitled: The Metaphysics of Substance and Personhood: A Non-Theory Laden Approach.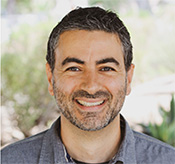 Alan Shlemon, M.A.
Alan Shlemon is an author and speaker for Stand to Reason. Known for teaching on some of the most controversial issues of our time, he tackles topics such as abortion, evolution, homosexuality, bioethics and Islam. Alan has been a guest on both radio and television and has spoken to thousands of adults and students across the country at churches, conferences and college campuses.
Carl Mosser, Ph.D.
Carl Mosser (Ph.D., University of St. Andrews) is the pastor of House of God Lutheran Church in Highland, California. He previously served as Professor of Christian Theology at Gateway Seminary, Visiting Research Professor and Analytic Theology Fellow at the University of Notre Dame, and Associate Professor of Biblical Studies at Eastern University.