History

Psychology at Biola emerged from the Education Department in the late 1940's when the campus was in downtown Los Angeles. The "Father" of Biola's psychology program arrived in 1948 to teach in the Education program. He came well prepared with a M.A. from Stanford University (Where he participated in the development of the Stanford-Binet Test of Intelligence), and a Ph.D. from U.S.C. Previously he had held various positions at Occidental College, George Fox College, and L.A. Pacific. He served for a time as Dean of Students at Wheaton College and was the first president of Westmont College. He had the foresight to see the need for psychology courses if Biola's teachers were to be prepared adequately. He first added an Educational Psychology course followed by a course in Child Development. In rapid succession he added courses in Mental Health, Statistics, and Psychological Testing. Once the door was opened he developed a proposal for a Psychology Major with 15 Courses which was accepted. When the time came for the move to the La Mirada campus, Biola was ready for accreditation as a Liberal Arts College, thanks to Dr. Emerson and others like him. He was known for his wisdom, compassion, and ability to inspire students to achieve. He was granted the first Professor Emeritus award in Psychology and was well beloved by all who knew him.

Upon Dr. Emerson's retirement in 1968, Dr. Phil Sutherland became chair. During his tenure the department started its first psychology lab with two rats imported from the Claremont Graduate School rat colony. The rats were originally housed in an upstairs room 201 in Sutherland Hall. In 1969, the colony was moved to a Quonset hut where the Bookstore is now located.
From 1967-71, in an early foray into the community, students in the department ran a 24 hr. hotline. The only expense was the phone, and that was picked up by a local business. The hotline was discontinued when Rio Hondo got a $20,000 grant to run a similar hotline.
In 1975, Phil Sutherland got approval for starting a preschool. In the spring of '79, the preschool opened in Whittier with Phil Sutherland as the director. The preschool later moved onto the McNally campus. For a few years, the psychology department offered courses preparing students for work in preschools. Phil Sutherland was also involved in getting the first computer on campus. He convinced the powers that be that it was an educational tool. This first computer came on campus in 1970 and occupied a room in what use to be one of the cottages on lower campus. In 1971, psychology students took a course in Fortran learning how to write programs to do statistical analysis.

Dr. Vern Lewis joined the faculty in 1965 and became chair in 1972. Under his leadership, the department developed the first graduate level master's program at Biola University. During his sabbatical of that year he developed the proposal for Biola's Masters Program in Family Counseling. Working with faculty and added secretarial staff, he presented his proposal to the State Board of Equalization and received full accreditation for the two year program which met licensure requirements in Sacramento. He also inaugerated the European Study Tours in Psychology which provided an opportunity for faculty and students to study in Europe. Over 200 students participated in those studies and at least 10 faculty members during 1972-1982. Following his tenure as chair of the department, Dr. Lewis served as Curriculum Consultant for the Rosemead Graduate School of Psychology and served as a consultant for Biola in the merger that led to Biola's Doctoral Program in Clinical Psychology. He received the Professor Emeritus status in 1985 following his retirement.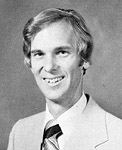 Dr. Paul Poelstra joined the faculty in 1971 and the rat lab evolved into a pigeon lab. In 1976, he moved into the position as chair of the department. During these years the students formed the Psych Club planning field trips, social activities, and annual weekend retreats. The annual progressive dinner was initiated and a number of trips to APA and WPA conventions as far away as San Francisco and San Diego took place during this time. The Emerson Award was also instituted in 1978 which is presented annually to the distinguished graduating senior in psychology. As the results of his efforts, the Biola Psi Chi Honor Society received its charter on May 21, 1981. In 1977, he participated in the negotiations that resulted in the move of the Rosemead School of Psychology (RSP) to the Biola Campus. In the fall of 1982, the undergraduate program merged into the RSP with a combined faculty of approximately 20 members.

Dr. Gary Strauss was part of the RSP contingent that arrived in 1977. In 1981, Dr. Gary Strauss took over as chair.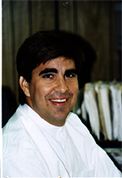 Dr. Chris Grace took over the helm in the spring of 1996 and served as the department chair until 2002.
The department chair following Dr. Grace, Peter Hill, became chair immediately upon his arrival at Rosemead from Pennsylvania in 2002. The department structure has remained largely the same during his tenure. Since 2002 the department has seen substantial growth with now over 300 individuals calling psychology their major. Curriculum offerings have been expanded and there has been an ever increasing emphasis on high quality student. Each year a growing number of students present their research at both undergraduate and professional research conferences such as the Christian Association for Psychological Studies (CAPS) and the Western Psychological Association (WPA).
In 2018 Dr. John Williams took over as chair of the psychology department and has carried on the same vision as Dr. Hill. Dr. Williams remains focused on preparing students for both academic and non-academic work after graduation.
Thanks to Dr. Vern Lewis for his assistance in writing and putting this history together.
Photo Gallery
Department Chairpersons
John Willians 2018-
Peter C. Hill, Ph.D. 2002-2018
Chris Grace, Ph.D. 1996-2002
Gary Strauss, Ed.D. 1981-1995
Paul L. Poelstra, Ph.D. 1976-1981
Vern Lewis, Ph.D. 1972-1976
Phil Sutherland, Ph.D. 1968-1972
Wallace Emerson, Ph.D. 1948-1968
Emerson Award
The psychology faculty give this award each year to the senior who not only has an outstanding academic record, but has also made significant contributions to the department and shows great promise for future work in the field of psychology.
Noah Love, 2021
Lauren Decker, 2020
Emiko Bell, 2020
Jeffrey Yuen, 2019
Naomi Wu, 2019
Bretlyn Christine Owens, 2018
Jessica Anne Burns, 2017
Adam H. Smiley, 2017
Crystal Holly Mohr, 2016
Kyle Marcella Stagnaro, 2015
Luke Arthur Durain, 2014
Carly Joy Lind, 2013
Laura Sue Ngee Tan, 2012
Kristen Marie Eliason, 2011
Matthew Carl Fisher, 2011
Thomas Edward Donavan, 2010
Lisa Asbill, 2009
Emily Engelhard, 2009
Ashley Spoelstra, 2008
Natalie Bruce, 2007
Lauren Maltby, 2006
Kimberly Hubbs, 2005
Daniel Combs, 2004
Ruth Nam, 2004
Lisette Isenberg, 2003
Rachel Feldman, 2002
Wendy Eckman, 2001
Hahnna Slobodkin, 1999
Danielle Stewart, 1998
Lisa Brown, 1997
Suzanne Duncan, 1997
Joy Bustrum, 1996
Veroncia Fenske, 1996
Margriet Roersma, 1995
Russell Duncan Allison, 1994
Jerilyn Den Upton, 1994
Kimber Court, 1993
Heather Johnson, 1993
Joel Hughes, 1992
Lizzie Lewis, 1991
Kiersten Crocker, 1990
Leslie Pollat, 1990
Joan Brady, 1989
Dale Arnold, 1988
Chris Karcher, 1988
Pam Grant, 1987
Brad Woodford, 1986
Corlette Pierson, 1985
Jack Merenda, 1984
Kenneth Larson, 1983
Tamara Wilson, 1982
Rene Sorrentino, 1981
Ross Hoffman, 1980
Joe Potts, 1979
Kathy Mitchell, 1978