Cost and Admission
This is a paid event.
| | |
| --- | --- |
| $49.00 | Standard Price |
| $78.00 | Married Couples |
| $20.00 | Student Price |
| $20.00 | Single day pass |
Online registration is closed but we will take registration at the site.
As Christians it is our mission to stand up for what we believe in and share the good news with the world around us. If you wish to be more confident in your faith and are looking for new knowledge in defending your faith, join us for the 16th Annual Evangelical Philosophical Society Apologetics Conference on November 15–17 in Parker, Colorado.
The Evangelical Philosophical Society (EPS) is in partnership with Biola's Christian Apologetics program and Southeast Christian Church to bring this annual apologetics conference. This is a fantastic time to hear from the leading Christian apologetic scholars of our time. This year, speakers such as J.P. Moreland, William Lane Craig, J. Warner Wallace, Gary Habermas, Craig Hazen and Lee Strobel will join us to unpack what it looks like to be a believer in today's culture.
Questions?
Contact Megan Clark at:
(562) 906-4570
megan.clark@biola.edu
Thursday
6:30–7 p.m.
Doors Open

7 p.m.
Event Begins
7–7:50 p.m.
Plenary 1: J.P. Moreland — "Near Death Experience"

7:50–8 p.m.
Break

8–8:55 p.m.
Breakout Sessions A
Clay Jones — "Why Does God Allow Evil?"
Scott Rae — "Matters of Life and Death: Current Trends in Bioethics"
Sarah Geis — "The Benefit of Doubt: Examining Skepticism"
Claudia Kalmikov — "Responding to Relativism"
Peter Williams — "Historical Reliability of the Gospels"
8:55–9:10 p.m.
Break

9:10–10 p.m.
Plenary 2: William Lane Craig — "Arguments for God"

Friday
6:30–6:55 p.m.
Doors Open

6:55 p.m.
Event Begins
6:55–7:45 p.m.
Plenary 3: J. Warner Wallace — "Cold Case Christianity"

7:45–7:55 p.m.
Scott Lindsey — Logos Bible Software
7:55–8:05 p.m.
Break

8:05–9 p.m.
Breakout Session B
John Bloom — "Archaeological Apologetics"
Alan Shlemon — "Answering Islam"
Mihretu Guta — "Does the Brain Think?"
Angus Menuge — "The True Foundation of Human Rights"
Melissa Travis — "Science and the Mind of the Maker"
Megan Almon — "Preparing Christian Students for College Challenges
9–9:10 p.m.
Break

9:10–10 p.m.
Plenary 4: Gary Habermas — "Is the Shroud of Turin the Burial Cloth of Jesus?"

Saturday
8:30–8:55 a.m.
Doors Open

8:55 a.m.
Event Begins
8:55–9:45 a.m.
Plenary 5: Craig Hazen — "Fearless Prayer"

9:45–9:55 a.m.
Break

9:55–10:50 a.m.
Breakout Session C
Greg Koukl — "Tactics in the Defense of the Faith"
Paul Copan — "Is God a Moral Monster? Understanding God's OT Commands"
Rodney Lake — "Transgender: Understanding the Gender Identity Phenomenon"
Robert Stewart — "The Exclusivity of Christ in a Pluralistic World"
Scott Smith — "Evolution's Fatal Flaw: How Naturalistic Science Digs Its Own Grave"
Jenna Ellis — "Being a Christian in the Media and the Public Square"
10:50–11:10 a.m.
Break

11:10 a.m.–12:05 p.m.
Breakout Session D
Doug Groothius — "A Wife's Illness, A Philosopher's Lament"
Mark Mittelberg — "Questions that Christians Hope No One Will Ask"
Kevin Lewis — "Christianity on Trial: A Lawyer Examines the Evidence"
Paul Gould — "The Unexpected Power of Art and Beauty in Apologetics"
Daniel Hodges and Michael Bossman — "Understanding the Artifacts"
Nathan Hansen — "Sticky Truth: Five Absolutes for Teaching Apologetics to Young People
12:05–12:15 p.m.
Break

12:15–1:05 p.m.
Plenary 6: Lee Strobel — "The Case for Miracles"

Speakers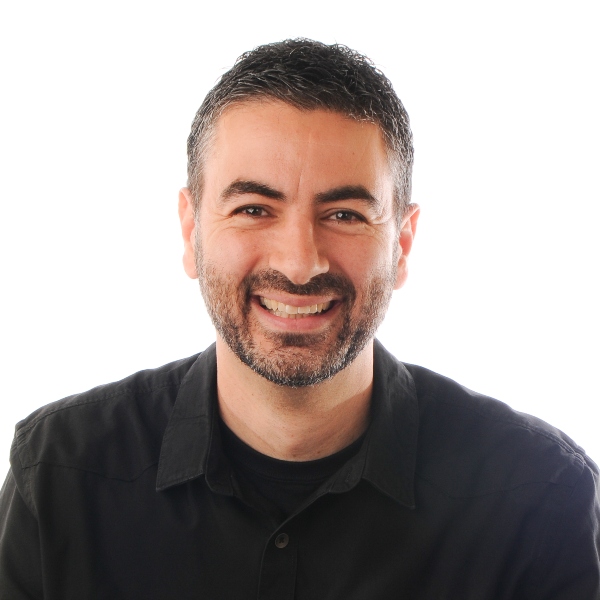 Alan Schlemon
Alan Shlemon is an author and speaker for Stand to Reason and trains Christians to share their convictions in a persuasive, yet gracious manner. Known for teaching on some of the most controversial issues of our time, he tackles topics such as abortion, evolution, homosexuality, bioethics and Islam. Alan has been a guest on both radio and television, and has spoken to thousands of adults and students across the country at churches, conferences and college campuses.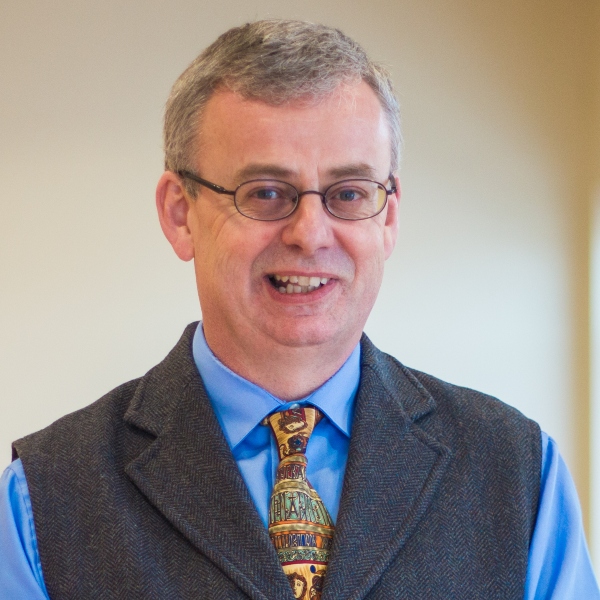 Angus Menuge
Angus Menuge was raised in England, and became an American citizen in 2005. He holds a Bachelor of Arts in philosophy from Warwick University, and a Doctor of Philosophy in philosophy from the University of Wisconsin-Madison. He is author of Agents Under Fire (Rowman and Littlefield, 2004) and many articles on the philosophy of mind, philosophy of science and Christian apologetics, and editor of several collections, including Reading God's World (Concordia Publishing House, 2004), Legitimizing Human Rights(Ashgate, 2013), Religious Liberty and the Law (Routledge, 2017), and, with Jonathan Loose and J. P. Moreland, The Blackwell Companion to Substance Dualism (Blackwell, 2018). He is the current president of the Evangelical Philosophical Society.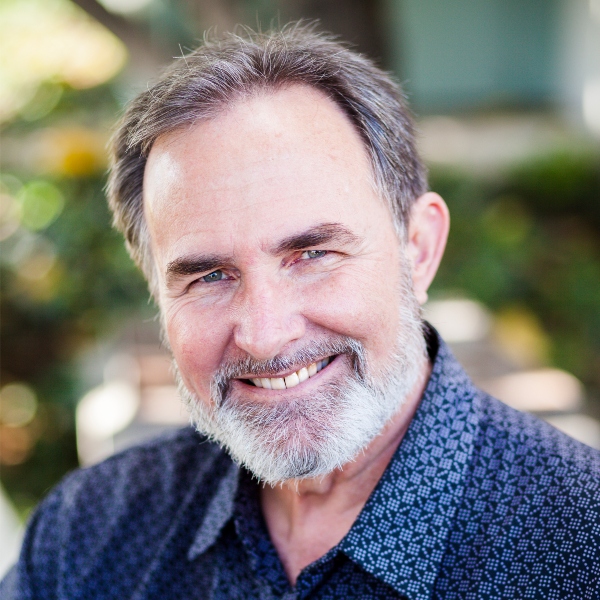 Clay Jones
Clay Jones holds a doctor of ministry degree from Trinity Evangelical Divinity School and is an associate professor in the Master of Arts in Christian Apologetics Program at Biola University. Formerly, Clay hosted "Contend for Truth," a nationally syndicated call-in, talk-radio program where he debated professors, radio talk show hosts, cultists, religious leaders, and representatives from animal rights, abortion rights, gay rights and atheist organizations. Clay was the CEO of Simon Greenleaf University (now Trinity Law and Graduate Schools) and was on the pastoral staff of two large churches. Clay is the chairman of the board of the university apologetics ministry Ratio Christi, is a contributing writer for the Christian Research Journal and specializes in issues related to why God allows evil. You can read his blog at clayjones.net, find him on Facebook, and follow him on Twitter at ClayBJones. Clay's has authored Why Does God Allow Evil?: Compelling Answers for Life's Toughest Questions and is presently writing Immortal: The Inescapable Desire for Eternal Life and Where It Leads (Harvest House, 2019).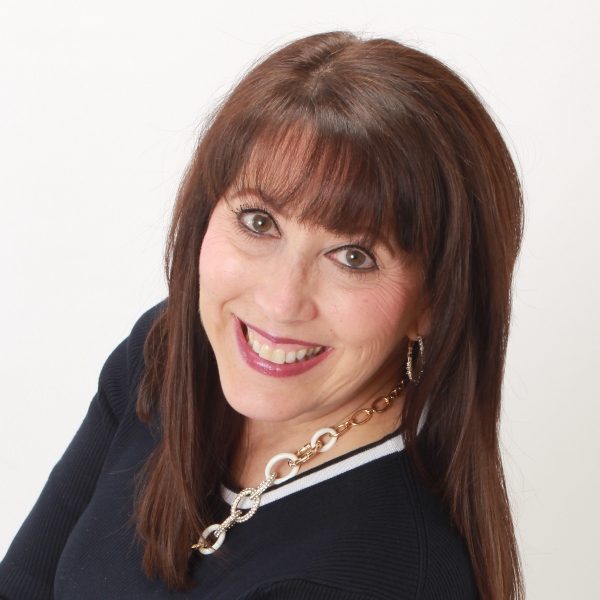 Claudia Kalmikov
Claudia received her undergraduate degree from California State University Fullerton in Business with a concentration in Marketing/Sales in 1984, and then had a career in corporate sales. She married her college sweetheart in 1985, and in 1991, she became a mother. For the next 21 years, Claudia chose to stay home to raise her sons. Raising her boys, serving in women's ministry in church, and attending Bible studies kept her busy until she returned back to school in 2014. In 2015, she created her website, straighttalkwithclaudiak.com, where you can find her blogs. In December of 2016, Claudia graduated from Biola University's Talbot School of Theology with a master's degree in Christian apologetics. She has been a guest on KKLA Radio multiple times, and her blog posts have been published in The Poached Egg online apologetics magazine numerous times. She teaches apologetics at her church, and speaks at various events across the country. Claudia lives in Corona, California with her husband, John.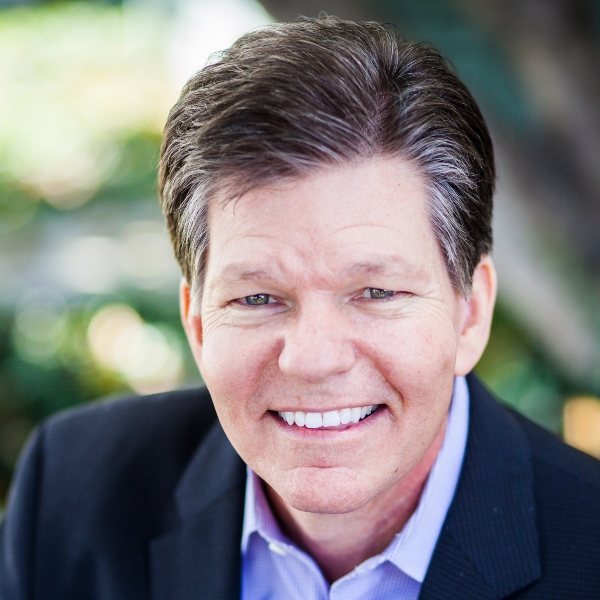 Craig Hazen
Craig J. Hazen is a professor of comparative religion and Christian apologetics at Biola University and director of the Christian Apologetics Program. He is the editor of the philosophy journal, Philosophia Christi. He has authored or contributed to range of scholarly works including To Everyone and An Answer, Apologetics Study Bible and the break-out novel Five Sacred Crossings. Hazen has a doctorate in religious studies, a degree in biological sciences and has studied international human rights in Strasbourg, France. At Biola he was named the winner of the Fischer Award for Faculty Excellence, the highest faculty honor.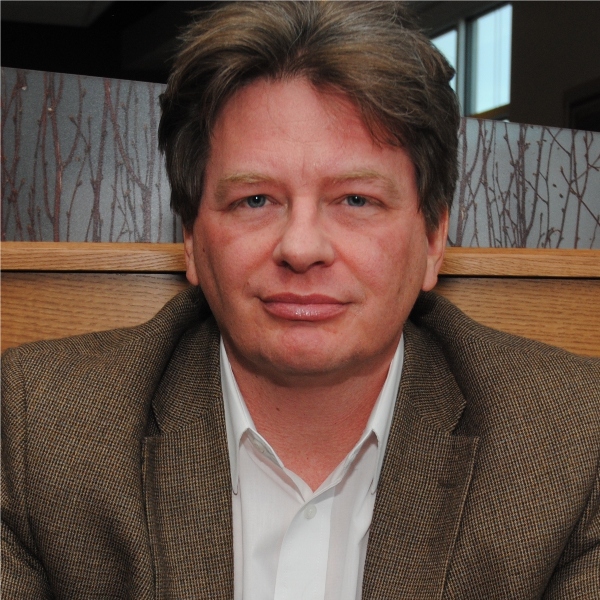 Douglas Groothuis (Doug)
Douglas Groothuis is a member of the Evangelical Theological Society, Evangelical Philosophical Society, and Society of Christian Philosophers. Groothuis received a Doctor of Philosophy and a Bachelor of Science from the University of Oregon, and an Master of Arts in Philosophy from the University of Wisconsin–Madison. He has served as adjunct professor at Seattle Pacific University, visiting instructor in apologetics for Westminster Theological Seminary and instructor at the University of Oregon.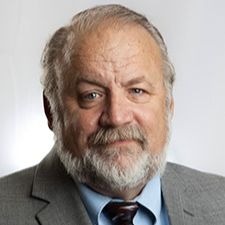 Gary Habermas
Gary R. Habermas (Ph.D., Michigan State University) has authored, co-authored, or edited some 43 books, half of which center on various aspects of Jesus' resurrection, including Did Jesus Rise from the Dead? (Harper) and The Risen Jesus and Future Hope (Rowman & Littlefield). He has also contributed about 75 chapters and essays to additional books, plus over 150 articles and reviews in journals and other publications. The publishers of these items include Oxford, Cambridge, Blackwell, Harper, Harcourt-Brace, Dell, Fortress, Baker, InterVarsity and Zondervan. He has been a visiting or adjunct professor at more than 15 different graduate schools and seminaries in the United States and other countries, having taught dozens of graduate courses in these contexts. He is currently distinguished research professor and chair of the Department of Philosophy at Liberty University, teaching full-time in the Doctor of Philosophy program at Liberty's Theological Seminary.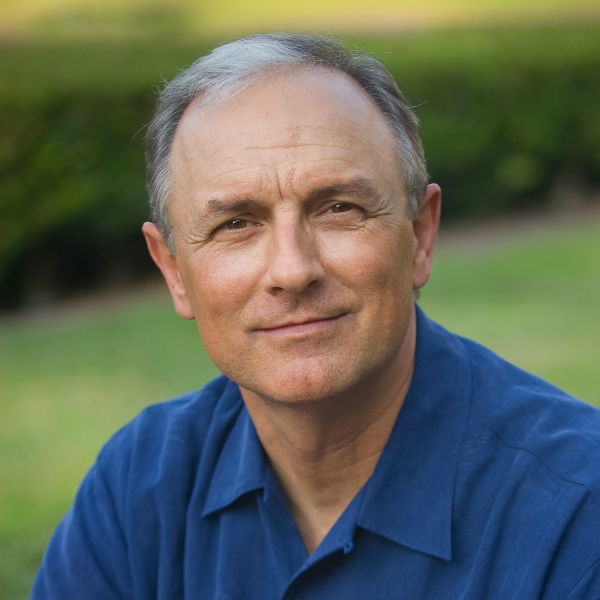 Greg Koukl
Greg has spoken on more than 70 college and university campuses both in the United States and abroad and has hosted his own call-in radio show for 27 years advocating "Christianity worth thinking about." He's debated atheist Michael Shermer on national radio and Deepak Chopra on national television on Lee Strobel's "Faith Under Fire." An award-winning writer and best-selling author, Greg has written seven books, including The Story of Reality — How the World Began, How It Ends and Everything Important that happens in Between; Tactics — A Game for Discussing Your Christian Convictions, and Relativism: Feet Firmly Planted in Mid-Air. Greg has been featured on Focus on the Family radio and has been interviewed for CBN and the BBC. He's been quoted in Christianity Today, the U.S. News & World Report and L.A. Times. Greg received his masters in philosophy of religion and ethics at Talbot School of Theology, graduating with high honors, and his masters in Christian apologetics with honors from Simon Greenleaf University. He is an adjunct professor in Christian apologetics at Biola University.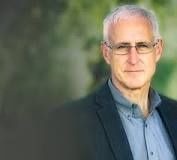 J. Warner Wallace
J. Warner Wallace is a cold-case homicide detective, popular national speaker and best-selling author. He continues to consult on cold-case investigations while serving as a senior fellow at the Colson Center for Christian Worldview. He is also an adjunct professor of apologetics at Biola University and a faculty member at Summit Ministries. J. Warner's professional investigative work has received national recognition; his cases have been featured more than any other detective on NBC's Dateline, and his work has also appeared on CourtTV and Fox News.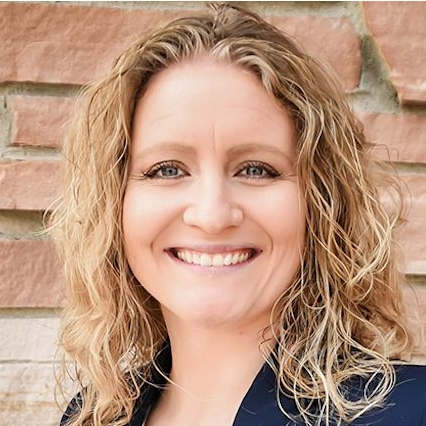 Jenna Ellis
Jenna Ellis is an assistant professor of legal studies and communication at Colorado Christian University. As a practicing attorney in criminal law and specializing in American constitutional law, Ellis has extensive experience in litigation in both trial and appellate levels. Prior to joining CCU's faculty, she has served as a deputy district attorney, private counsel and counsel for the U.S. Department of State and Department of the Navy. She brings knowledge and experience of the judicial system and constitutional law on both the state and federal levels. Ellis directs CCU's Legal Studies Program and also serves as CCU's undergraduate Moot Court Team coach. Ellis also contributes to the Centennial Institute as a fellow in Constitutional Law and Public Policy. She holds a Bachelor of Arts in Technical Journalism and has a background in media and communication. She hosts "Attorney-Client Privilege with Jenna Ellis" on KLZ 560 AM Denver and is a frequent contributor to national publications, including National Review, The Hill, RedAlert Politics, and appears on radio and television media as a legal analyst. In 2015, she published "The Legal Basis for a Moral Constitution," and is an international speaker on legal issues. Ellis also is regularly called upon for expert testimony in legislative matters on behalf of Centennial Institute and the university.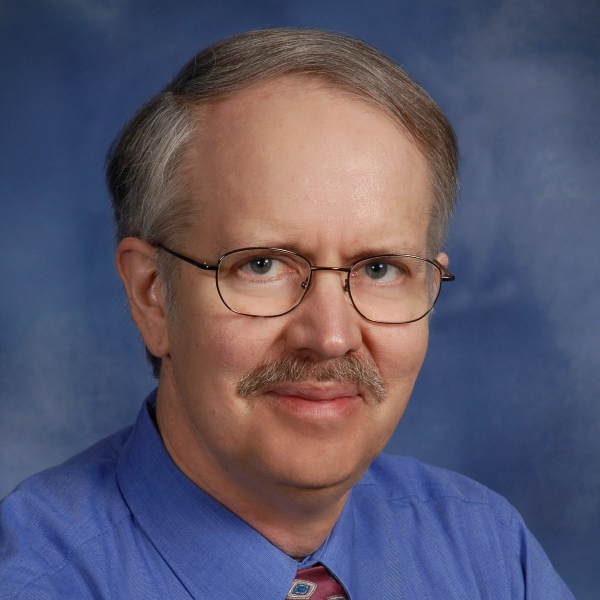 John Bloom
John Bloom holds a Doctor of Philosophy in Physics from Cornell University and a Doctor of Philosophy in Ancient Near Eastern Studies from the Annenberg Research Institute (now the Center for Judaic Studies of the University of Pennsylvania). He is the academic director of Biola's Master of Arts in Science and Religion degree program and chair of the chemistry, physics and engineering department.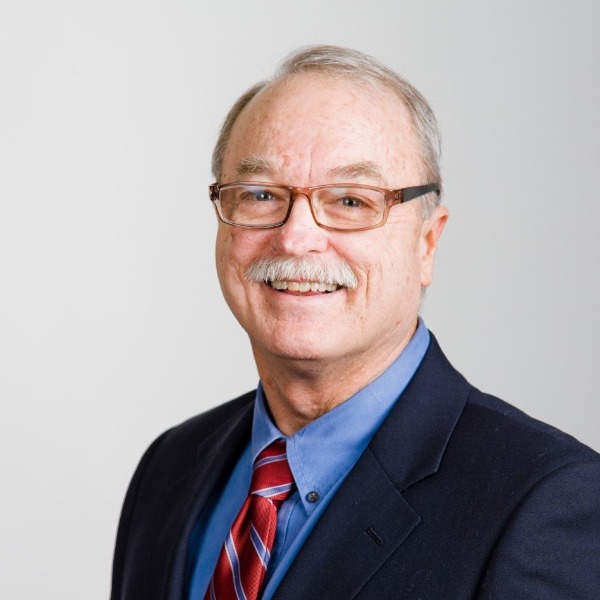 J.P. Moreland
J. P. Moreland is distinguished professor of philosophy at Talbot School of Theology, Biola University. He received a Bachelor of Science in Physical Chemistry from the University of Missouri, a Master of Theology in Theology from Dallas Theological Seminary, a Master of Arts in Philosophy from the University of California at Riverside, and a Doctor of Philosophy in Philosophy at the University of Southern California. He has authored, edited or contributed papers to 95 books, including Does God Exist? (Prometheus), Universals (McGill-Queen's), Consciousness and the Existence of God (Routledge), The Blackwell Companion to Natural Theology, The Blackwell Companion to Substance Dualism and Debating Christian Theism (Oxford.) He has also published over 85 articles in journals such as Philosophy and Phenomenological Research, American Philosophical Quarterly, Australasian Journal of Philosophy, MetaPhilosophy, Philosophia Christi, Religious Studies, and Faith and Philosophy. Moreland was selected in August, 2016 by The Best Schools as one of the 50 most influential living philosophers.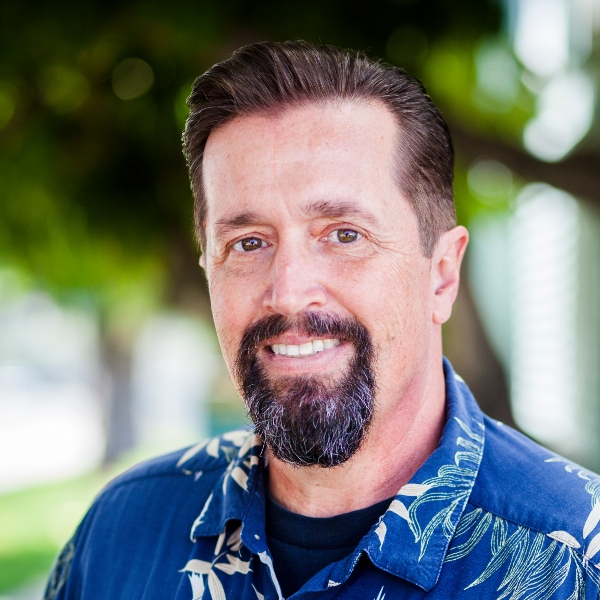 Kevin Lewis
Kevin Lewis is a professor of theology and law at Biola University. Lewis's research interests include the fields of Polemical & Elenctic Theology, Systematic Theology, Christian Apologetics, Theology and Law integration and Jurisprudence & Public Policy. Professor Lewis is the founder and president of the Institute for Theology & Law. ITL was formed to equip Christians with resources to engage the culture in the fields of law, justice and public policy from a foundation of Protestant Orthodox theology. Lewis is an active lecturer and seminar speaker at churches, colleges and conferences and has appeared on many radio programs, both as a guest and a host, and television shows addressing a variety of theological, legal, political and apologetics topics. Lewis is also a practicing attorney and a partner in the Law Office of Lewis & Lewis and is an affiliate attorney with the Pacific Justice Institute.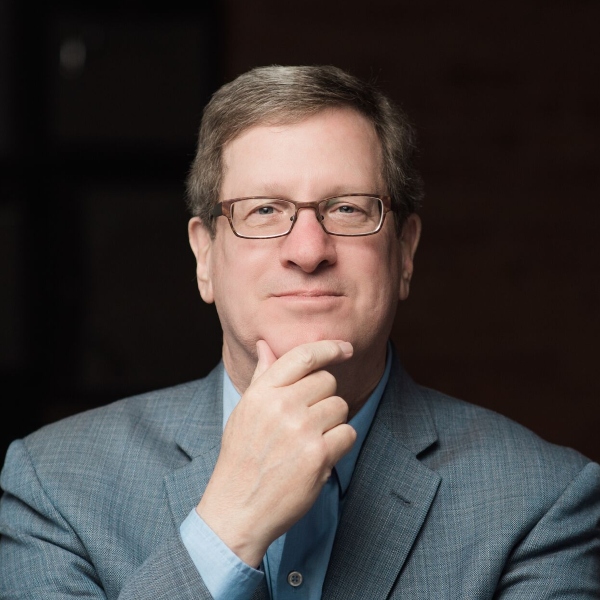 Lee Strobel
Atheist-turned-Christian Lee Strobel is the former award-winning legal editor of the Chicago Tribune and the best-selling author of The Case for Christ, The Case for Faith, The Case for Grace, The Case for a Creator, and his latest project — The Case for Miracles. With a journalism degree from the University of Missouri and a Master of Studies in Law degree from Yale Law School, Lee has won four Gold Medallions for publishing excellence and coauthored the Christian book of the year. He and Mark Mittelberg have just released their six-week small-group curriculum on evangelism and apologetics, called "Making YOUR Case for Christ." Lee's website is www.LeeStrobel.com.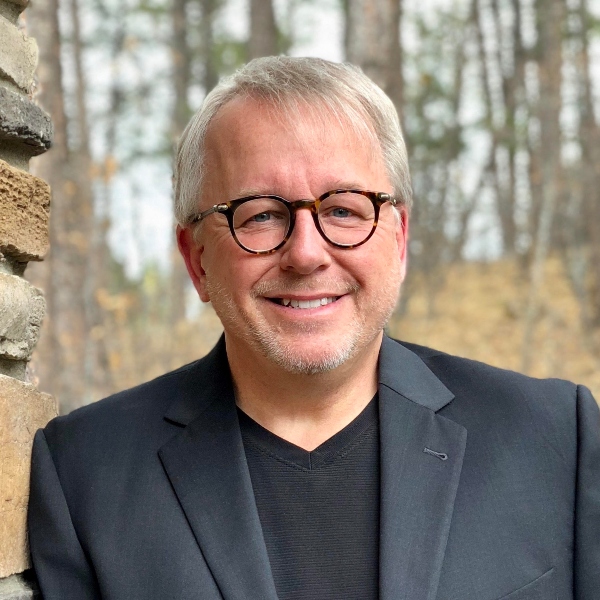 Mark Mittelberg
Mark Mittelberg is a bestselling author, international speaker and a leading strategist in evangelism and apologetics-oriented outreach. His published materials include the Making Your Case for Christ training course and The Case for Christ: Daily Moment of Truth devotional (both with Lee Strobel). Mark also wrote Confident Faith, The Questions Christians Hope No One Will Ask (with Answers), and The Reason Why Faith Makes Sense. He is the primary author of the celebrated Becoming a Contagious Christian training course, which has been translated into more than 20 languages and helped nearly two million people learn to share their faith in natural ways.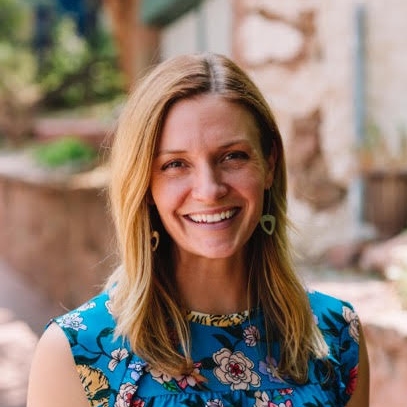 Megan Almon
Megan Almon joined Life Training Institute as a speaker in 2009. She trains audiences in pro-life apologetics and related topics. She graduated from Biola University in 2011 with a Master of Arts in Christian Apologetics. A Georgia native, she recently relocated with her family to Manitou Springs, Colorado where her husband, Tripp, serves as a programs director for Summit Ministries.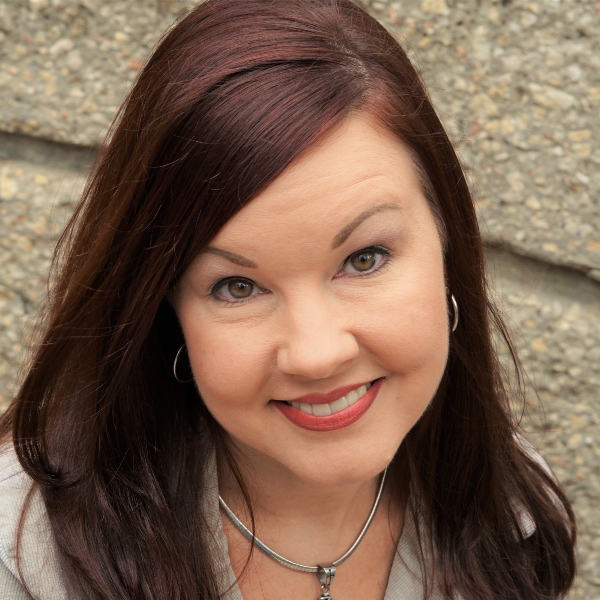 Melissa Cain Travis
Melissa Cain Travis is a professor of apologetics at Houston Baptist University, a contributing writer for Christian Research Journal, and a homeschooling mom. The author of three books in the Young Defenders apologetics storybook series, she is dedicated to exploring the science, theology, and philosophy behind the origins debate.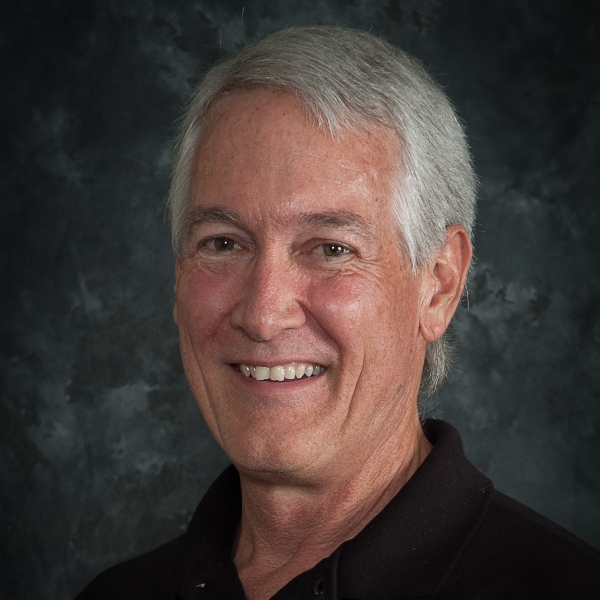 Michael Bossman
Completing his undergraduate degree at Barry University, Michael had an extensive electrical engineering career in the semiconductor field, managing the departments of device physics and product engineering. Michael specialized in transitioning start-up companies from research and development into high volume manufacturing, including semiconductor start-ups Anadigics and Conexant Systems, both becoming world leaders in their respective markets.
Following the Lord's prompting to attend Southern Evangelical Seminary, Michael completed his master's in religion in 2014 and joined Ratio Christi. He formerly served as regional director and vice president of campus operations; in his present role at Ratio Christi as vice president of Strategic Partnerships, Michael is bolstering vital relationships with leading apologetic ministries and developing strategic financial partners. Michael oversees the activity of RC's growing cache of artifacts, including four Torah Scrolls shown on university campuses. Michael also serves as operations director for the Artifact Foundation, a key strategic partner supporting all apologetic ministries with a focus on apologetic evangelism.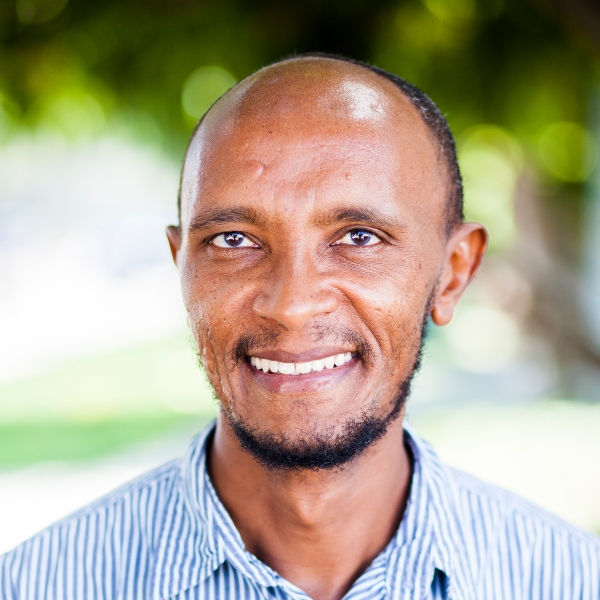 Mihretu Guta
Mihretu P. Guta completed his Doctor of Philosophy in Philosophy at Durham University, United Kingdom, under the supervision of Professor E. J. Lowe and Professor Sophie Gibb. He subsequently worked as postdoctoral research fellow within the Durham Emergence Project (funded by the John Templeton Foundation). His main research focuses on metaphysics, philosophy of mind and the philosophy of neuroscience, with special emphasis on the emergence of consciousness and its relation to the brain. His recent relevant publications include: Consciousness and the Ontology of Properties by Routledge (2018). 'Insights into the first-person perspective and the self : An interdisciplinary approach', Special Issue, Journal of Consciousness Studies, edited with Sophie Gibb, 11–12 (2015); 'Consciousness, First-Person Perspective and Neuroimaging', Journal of Consciousness Studies, 11–12 (2015): 218–45; and 'Frank Jackson's Location Problem and Argument from the Self', Philosophia Christi, Vol. 13, No. 1 (2011): 35–58. Currently, he teaches philosophy both at graduate and undergraduate levels at Biola University and at Azusa Pacific University. He is also working on a manuscript entitled: The Metaphysics of Substance and Personhood: A Non-Theory-Laden Approach.
Paul Copan
Paul Copan is a Christian theologian, analytic philosopher, apologist and author. He is currently a professor at the Palm Beach Atlantic University and holds the endowed Pledger Family Chair of Philosophy and Ethics.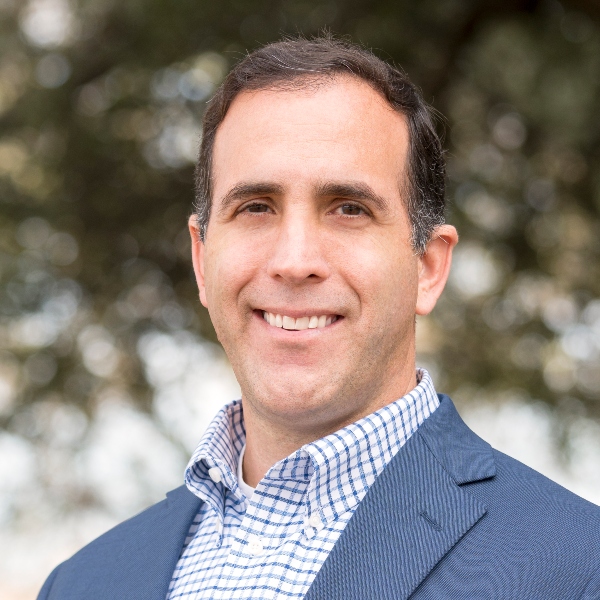 Paul Gould
Paul Gould (Ph.D., Purdue University) teaches philosophy and apologetics at Oklahoma Baptist University and is the founder and president of the Two Tasks Institute. Paul previously taught philosophy at Southwestern Baptist Theological Seminary and before that, was on staff with CRU for 16 years working with students and professors. In addition to his academic work on the metaphysics of God and abstract objects, Paul is the author or editor of ten books including Cultural Apologetics (Zondervan, forthcoming 2019), Philosophy: A Christian Introduction (with Jamie Dew, Baker, forthcoming 2019) and Stand Firm (with Keith Loftin and Travis Dickinson, B& H, 2018). Paul is passionate about helping Jesus and the gospel be seen as reasonable and desirable. You can find out more about Paul at paul-gould.com.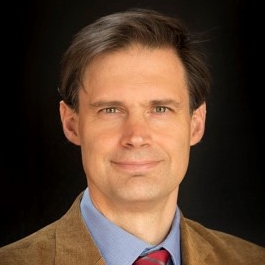 Peter J. Williams
Peter J. Williams is the principal of Tyndale House, Cambridge, a world-leading institute for research of the Bible. He received his Master of Arts, Master of Philosophy, and Doctor of Philosophy from the University of Cambridge in the study of ancient languages related to the Bible. Formerly a senior lecturer in New Testament at the University of Aberdeen, he now teaches Hebrew in the University of Cambridge. He is a member of the Translation Oversight Committee of the English Standard Version (esv.org) and is chair of the International Greek New Testament Project (igntp.org). Having written and edited several technical books, his first readable book is due out with Crossway at the end of November, entitled, Can we trust the Gospels? He is married to Kathryn, and they have two children. In the summer he leads a beach mission in France.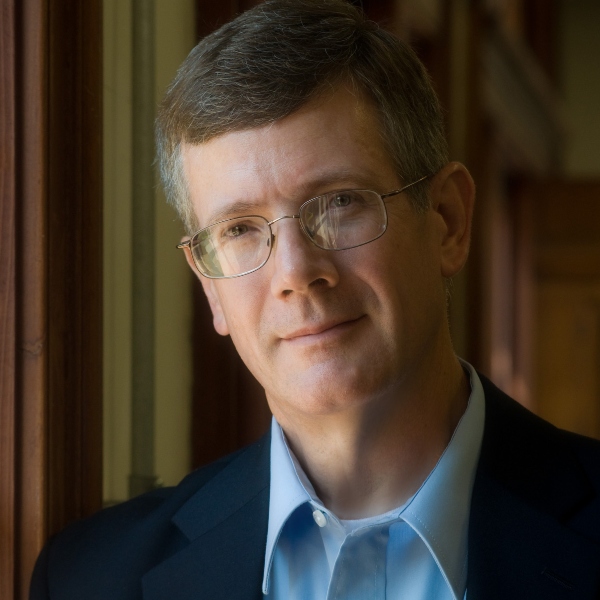 Robert Stewart (Bob)
Robert B. Stewart is professor of philosophy and theology, and Greer-Heard professor of faith and culture at New Orleans Baptist Theological Seminary, where he directs the NOBTS Institute for Christian Apologetics and the Greer-Heard Point-Counterpoint Forum. He has written or edited 10 books in addition to being the general editor for Studies in Christian Apologetics, a monograph series published by B&H Academic. He has written numerous essays in books and journals on Christian apologetics as well as philosophical and theological issues.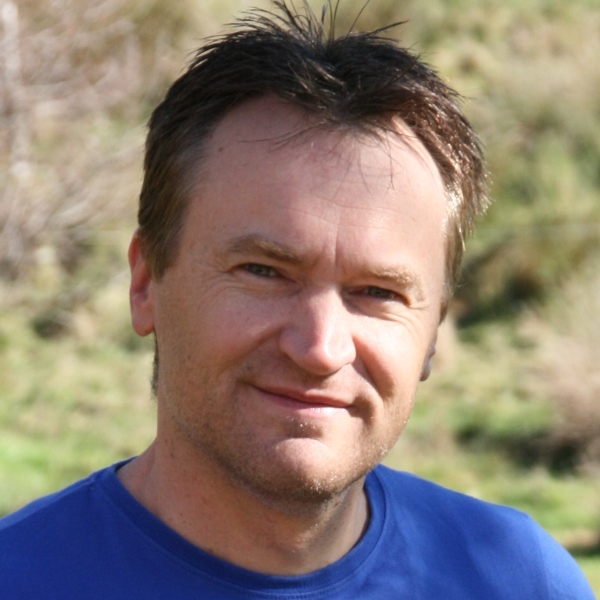 Rodney Lake
Rodney Lake is the national director of Thinking Matters, New Zealand's largest apologetics ministry which has grown to include over 60 volunteers throughout the country. He teaches staff, parents and youth at various Christian schools and is an adjunct apologetics lecturer at Faith Bible College, Bethlehem College and Bethlehem Tertiary Institute in Tauranga, New Zealand. He speaks at various churches, youth groups, conferences and to non-believers at outreach events on various apologetics topics throughout New Zealand. He is passionate about seeing people loving and seeking God with all of their mind, developing a resilient faith that is supported with solid reasons to believe, while confidently and graciously sharing that faith with others.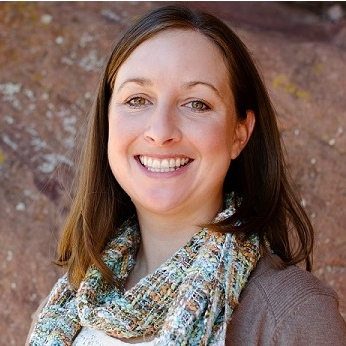 Sarah Geis
Sarah teaches apologetics and ethics at Denver Seminary, where she is also the director of the Gordon Lewis Center for Christian Thought and Culture. She is currently a Doctor of Philosophy student in philosophy of religion at the University of Birmingham, United Kingdom.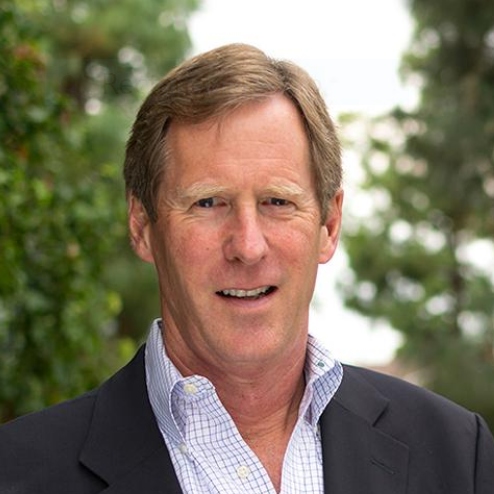 Scott Rae
Scott Rae is professor of Christian ethics, dean of the faculty at Talbot School of Theology, and senior advisor to the president for University Mission at Biola University. A noted Christian scholar and ethicist, Scott is the author of such books as Moral Choices: An Introduction to Ethics; Business for the Common Good; and Beyond Integrity: A Judeo-Christian Approach to Business Ethics. He has a Doctor of Philosophy and Master of Arts in Social Ethics from the University of Southern California, a Master of Theology in Old Testament from Dallas Theological Seminary and a Bachelor of Applied Science in Economics from Southern Methodist University. He has served in a variety of teaching and leadership roles, including a term as president of the Evangelical Theological Society in 2015. He has articles in various journals, including the Linacre Quarterly, National Catholic Bioethics Quarterly, Southern California Review of Law and Women's Studies and the Southern Baptist Journal of Theology. He has consulted for many years with several southern California hospitals in ethics. He is married with three sons.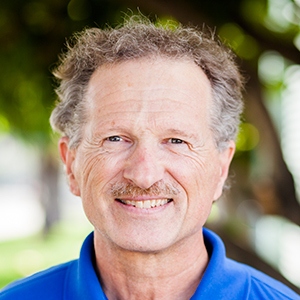 Scott Smith
R. Scott Smith (Ph.D., USC, 2000), is professor of ethics and Christian apologetics in Biola's Master of Arts in Christian Apologetics program. He is the author of Authentically Emergent: In Search of a Truly Progressive Christianity (Cascade Books, 2018), In Search of Moral Knowledge (IVP, 2014), and Naturalism and Our Knowledge of Reality (Ashgate/Routledge, 2012), along with several articles and chapters. His chapters include "The Scientific Naturalist Juggernaut — and What to Do about It," in A New Kind of Apologist (Harvest, House, 2016), "Rethinking the Fact-Value Split: A Place for Religion in the Public Square?" in Multiculturalism and the Convergence of Faith and Practical Wisdom in Modern Society (IGI, 2016), and "Taking Philosophical Naturalism Seriously: Naturalism, Intentionality, and Knowledge," in The Unnaturalness of Naturalism, eds. Paul Copan and Charles Taliaferro (Lexington Books, forthcoming).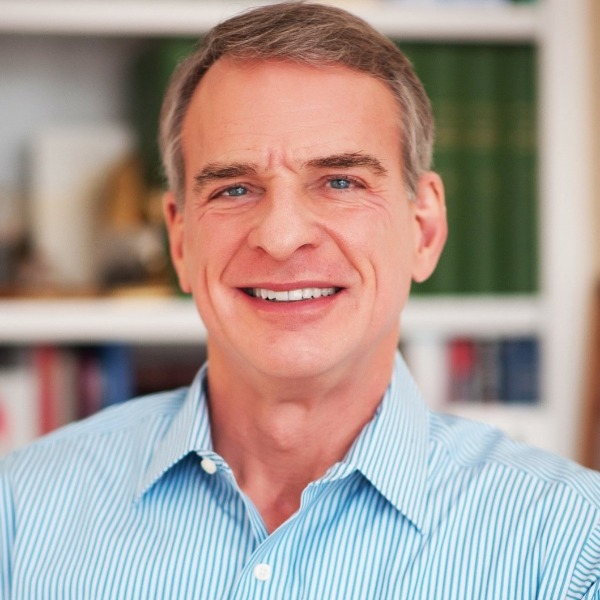 William Lane Craig
William Lane Craig is professor of philosophy at Talbot School of Theology and at Houston Baptist University. With two earned doctorates in philosophy and theology, he has authored or edited over forty books, including The Kalam Cosmological Argument; Assessing the New Testament Evidence for the Historicity of the Resurrection of Jesus; Divine Foreknowledge and Human Freedom; God, Time, and Eternity; and God and Abstract Objects, as well as popular books in Christian Apologetics such as On Guard and his signature book Reasonable Faith. In 2016 he was named by The Best Schools one of the 50 most influential living philosophers. He is the founder and president of the ministry Reasonable Faith. Visit the website at reasonablefaith.org.