Southeast Christian Church

9650 Jordan Road
Parker, Colorado 80134
Cost and Admission
This is a paid event.
$49.00
Standard Price

Starting October 22

$78.00
Married Couples

No early-bird discounts apply

$39.00
Early Bird Price

Limited time only

$20.00
Student Price

No early-bird discounts apply

$20.00
Single day pass

No early-bird discounts apply
For special group pricing (10 or more) for ministry, college or youth groups available, call (562) 906-4570.
As Christians it is our mission to stand up for what we believe in and share the good news with the world around us. If you wish to be more confident in your faith and are looking for new knowledge in defending your faith, join us for the 16th Annual Evangelical Philosophical Society Apologetics Conference on November 15–17 in Parker, Colorado.
The Evangelical Philosophical Society (EPS) is in partnership with Biola's Christian Apologetics program and Southeast Christian Church to bring this annual apologetics conference. This is a fantastic time to hear from the leading Christian apologetic scholars of our time. This year, speakers such as J.P. Moreland, William Lane Craig, J. Warner Wallace, Gary Habermas, Craig Hazen and Lee Strobel will join us to unpack what it looks like to be a believer in today's culture.
Questions?
Contact Megan Clark at:
(562) 906-4570
megan.clark@biola.edu
Thursday
6:45–7 p.m.
Announcements

7–7:50 p.m.
Plenary 1: J.P. Moreland — "Near Death Experience"

7:50–8 p.m.
Break

8–8:55 p.m.
Breakout Sessions A
Clay Jones — "Why Does God Allow Evil?"
Scott Rae — "Matters of Life and Death: Current Trends in Bioethics"
Sarah Geis — "Art and the Bible"
Claudia Kalmikov — "Responding to Relativism"
Peter Williams — "Historical Reliability of the Bible"
8:55–9:10 p.m.
Break

9:10–10 p.m.
Plenary 2: William Lane Craig — "Arguments for God"

Friday
6:45–6:55 p.m.
Announcements

6:55–7:55 p.m.
Plenary 3: J. Warner Wallace — "Cold Case Christianity"

7:55–8:05 p.m.
Break

8:05–9 p.m.
Breakout Session B
John Bloom — "Archaeological Apologetics"
Alan Shlemon — "Answering Islam"
Mihretu Guta — "Does the Brain Think?"
Angus Menuge — "The True Foundation of Human Rights"
Melissa Travis — "Science and the Mind of the Maker"
9–9:10 p.m.
Break

9:10–10 p.m.
Plenary 4: Gary Habermas — "Is the Shroud of Turin the Burial Cloth of Jesus?"

Saturday
8:45–8:55 a.m.
Announcements

8:55–9:45 a.m.
Plenary 5: Craig Hazen — "Christianity in a World of Religions"

9:45–9:55 a.m.
Break

9:55–10:50 a.m.
Breakout Session C
Greg Koukl — "Tactics in the Defense of the Faith"
Paul Copan — "Is God a Moral Monsters? Understanding God's OT Commands"
Rodney Lake — "Transgender: Understanding the Gender Identity Phenomenon"
Robert Stewart — "The Exclusivity of Christ in a Pluralistic World"
Scott Smith — "Evolution's Fatal Flaw: How Naturalistic Science Digs Its Own Grave"
Jenna Ellis — "Being a Christian in the Media and the Public Square"
10:50–11:10 a.m.
Break

11:10 a.m.–12:05 p.m.
Breakout Session D
Doug Groothius — "A Wife's Illness, A Philosopher's Lament"
Mark Mittelberg — "Questions that Christians Hope No One Will Ask"
Kevin Lewis — "Christianity on Trial: A Lawyer Examines the Evidence"
Paul Gould — "The Unexpected Power of Art and Beauty in Apologetics"
Daniel Hodges and Michael Bossman — "Understanding the Artifacts"
12:05–12:15 p.m.
Break

12:15–1:05 p.m.
Plenary 6: Lee Strobel — "The Case for Miracles"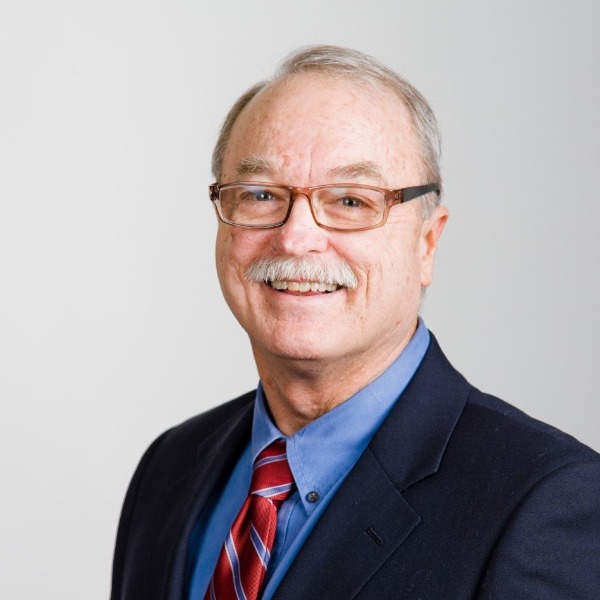 J.P. Moreland
J.P. Moreland is the distinguished professor of philosophy at Talbot School of Theology, Biola University. He has earned four degrees: a bachelor's degree in chemistry from the University of Missouri, a master's degree in theology from Dallas Theological Seminary, a master's degree in philosophy from the University of California at Riverside and a doctorate in philosophy at the University of Southern California. He has co-planted three churches, spoken and debated on over 175 college campuses around the country, served with Campus Crusade for Christ and served as a bioethicist from PersonaCare Nursing Homes, Inc. headquartered in Baltimore, Maryland. His ideas have been covered by both popular religious and non-religious outlets, including the New Scientist and PBS' Closer to Truth, Christianity Today and WORLD magazine. Moreland has authored or co-authored 30 books, including Kingdom Triangle, Scaling the Secular City, Consciousness and the Existence of God, Love Your God With All Your Mind and many more. He has also published over 70 articles in journals, which include Philosophy and Phenomenological Research, American Philosophical Quarterly, Australasian Journal of Philosophy, Metaphilosophy, Philosophia Christi and Faith and Philosophy.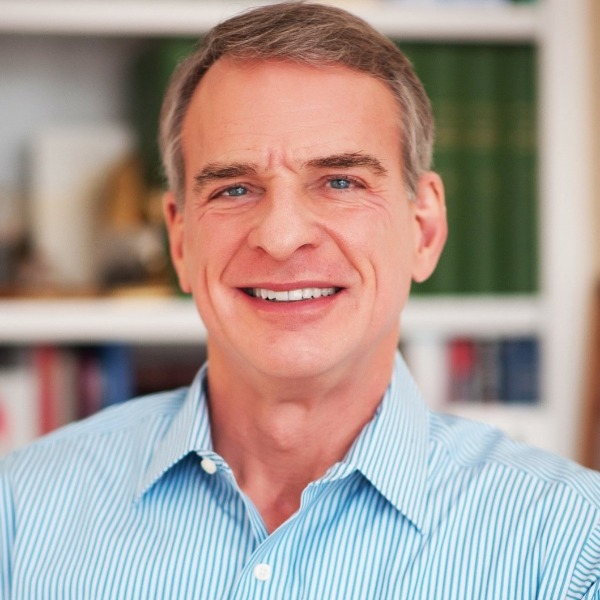 William Lane Craig
William Lane Craig is a research professor of philosophy at Talbot School of Theology at Biola University and professor of philosophy at Houston Baptist University. He has authored or edited over thirty books, including The Kalam Cosmological Argument, Assessing the New Testament Evidence for the Historicity of the Resurrection of Jesus, Divine Foreknowledge and Human Freedom, Theism, Atheism and Big Bang Cosmology and God, Time and Eternity as well as over a hundred articles in professional journals of philosophy and theology, including The Journal of Philosophy, New Testament Studies, Journal for the Study of the New Testament, American Philosophical Quarterly, Philosophical Studies, Philosophy and British Journal for Philosophy of Science. In 2016 Craig was named by TheBestSchools.org as one of the fifty most influential living philosophers.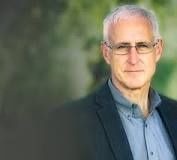 J. Warner Wallace
J. Warner Wallace is a cold-case homicide detective, popular national speaker and best-selling author. He continues to consult on cold-case investigations while serving as a senior fellow at the Colson Center for Christian Worldview. He is also an adjunct professor of apologetics at Biola University and a faculty member at Summit Ministries. J. Warner was a conscientious and vocal atheist until the age of thirty-five, when he took a serious and expansive look at the evidence for the Christian Worldview and determined that Christianity was demonstrably true. After becoming a Christ-follower in 1996, Jim continued to take an evidential approach to truth as he examined the Christian worldview. He eventually earned a master's degree in theological studies from Golden Gate Baptist Theological Seminary.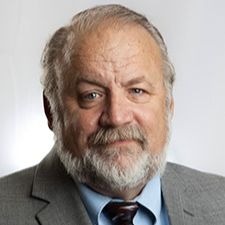 Gary Habermas
Gary Habermas has dedicated his professional life to the examination of the relevant historical, philosophical and theological issues surrounding the death and resurrection of Jesus. His extensive list of publications and debates provides a thorough account of the current state of the issue. He has also contributed more than 60 chapters or articles to additional books, and over 100 articles and reviews in journals and other publications. In recent years, he has been a visiting or adjunct professor at about 15 different graduate schools and seminaries in the United States and abroad. Habermas is a distinguished research professor of apologetics and philosophy at the Rawlings School of Divinity. He is married to Eileen and they have seven children and 11 grandchildren.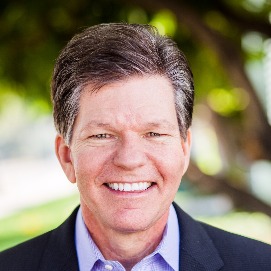 Craig Hazen
Craig J. Hazen is a professor of comparative religion and Christian apologetics at Biola University and director of the Christian Apologetics Program. He is the editor of the philosophy journal, Philosophia Christi. He has authored or contributed to range of scholarly works including To Everyone and An Answer, Apologetics Study Bible and the break-out novel Five Sacred Crossings. Hazen has a doctorate in religious studies, a degree in biological sciences and has studied international human rights in Strasbourg, France. At Biola he was named the winner of the Fischer Award for Faculty Excellence, the highest faculty honor.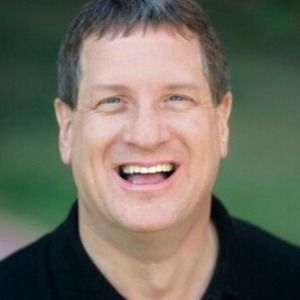 Lee Strobel
Atheist turned Christian, Lee Strobel is the former award-winning legal editor of the Chicago Tribune and best-selling author of more than twenty books. His classic, The Case for Christ, is a perennial favorite which details his conversion to Christianity. His recent release, The Case for Grace, won the 2016 Nonfiction Book of the Year from the EPCA. For the last twenty-five years, his life's work has been to share the evidence that supports the truth and claims of Christianity and to equip believers to share their faith with the people they know and love. Lee is currently a teaching pastor at Woodlands Church in Texas where he speaks multiple times each year. He recently joined the faculty at Houston Baptist University as a professor of Christian thought.