Get Connected
Hi globals! We are excited to offer a revamped and intentional focus on our global-student specific small groups, Community Groups. For the 2020–21 academic year and under Biola's response to COVID-19, all of our events will be happening virtually. We look forward to what this will look like and highly encourage you to dive into community and relationships even more in this season.

-GSPD Leadership Team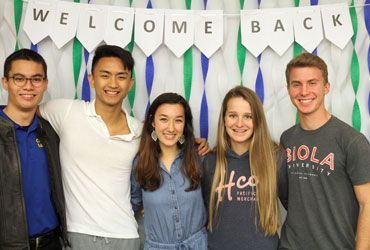 Our GSPD Calendar
There are many virtual GSPD opportunities to get involved and learn more about one another and Biola in general! Please take a look at our GSPD Calendar to see which events might spark your interest. To join an event:
1. Click on the GSPD Calendar
2. Select an event that you're interested in
3. Select "More Details"
4. Select any of the join options provided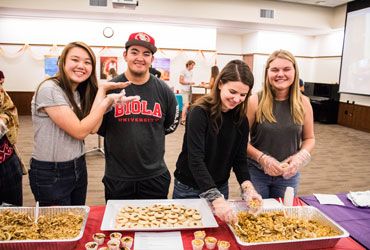 Community Groups
These global-student specific small groups meet weekly over Zoom to help you get connected to and build community with other global students. This year, much of our traditional programming that GSPD has become known for (e.g. Meet the Neighbors, Night of Thankfulness) will now take place in these Community Groups format – so you don't want to miss out!
Sign Up To Join (For Undergrads)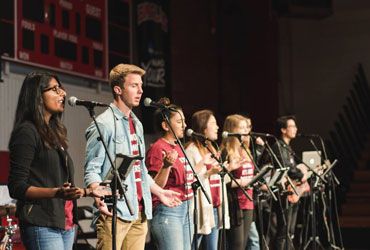 Stay Informed
We are constantly pushing out communication, information, resources and other ways to connect with global students. Almost every Monday, the GSPD Newsletter is sent to your Biola email with upcoming events and important information, and you can also stay informed by following us on social media.
Follow Us On Instagram
Follow Us On Facebook