Get Connected
Hi globals! We are excited to be all together again. Here are some ways you can get connected with other global students at Biola. Looking forward to seeing you soon!

-GSPD Leadership Team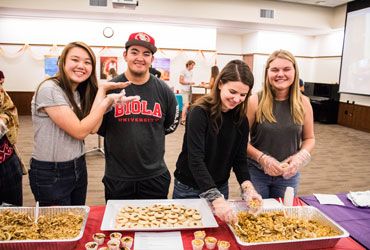 Community Groups
Community groups are global-student specific small groups ranging in size between 8–12 students that meet weekly to connect, check in with one another, engage in events and grow together. This is an awesome way to get to know other global students, participate in events, support one another and build community!
Sign Up To Join (For Undergrads)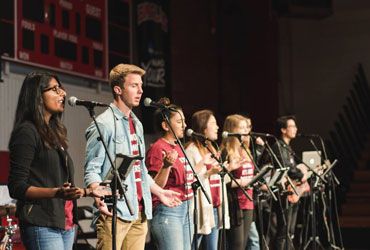 Stay Informed
We want to make sure that you have the most up-to-date communication, information, resources and connections as a global student. Stay informed by paying attention to these resources:
Almost every Monday, the GSPD Newsletter is sent to your Biola email with upcoming events and important information.
Follow us on social media for event updates and other announcements.
Download the Biola App and join the "Global Student Programs and Development" channel.
Follow Us On Instagram
Follow Us On Facebook
Download the Biola App