Sustainability at Biola
Biola University acknowledges our responsibility to be stewards of God's Creation. As individuals and departments we all have an impact on our environment. We strive to be a community who practices sustainability in a manner showing due respect and care for all God has entrusted us with.
Staff and faculty at Biola are committed to leading our departments and community in sustainability, taking care to minimize any negative impact on God's creation and make positive contributions when achievable. Departments are working to make their employees every day jobs as safe and environmentally friendly as possible. They are selecting products and procedures, which are affordable, perform well, and are better for the environment and for the employee.
Students have been proactive in starting environmental groups and clubs that have engaged the campus in Earth Week activities, Creek Clean-ups, film screenings, and other projects. Biola is poised to lead the Christian higher education community towards better care of God's creation on our campuses and in our spheres of influence.
Our Commitment
The President's Statement on Creation Stewardship
As an institution, Biola University is committed to the biblical principle of creation stewardship. This is the idea that the natural environment belongs to God (Psalm 24:1), gives him glory (Psalm 19:1) and is entrusted to humans for cultivation and protection (Gen. 1:28, Gen. 2:15). This means Biola seeks to use natural resources wisely and not wastefully, minimizing our negative impact on the environment. On our campus we endeavor to maximize utility efficiency, promote sustainability through recycling and conservation, and develop an ethos of respect and gratitude for the beauty and provision of the created world. We do this to honor God and to fulfill our appointed task as stewards and protectors of his creation.
— Barry Corey
Recognition
Biola University was named one of Princeton Review's 322 Green Colleges in 2013.
Publications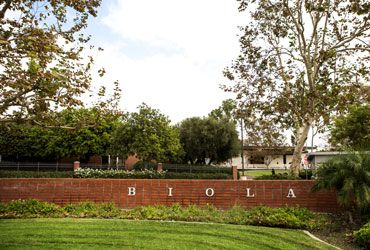 Our Initiatives
Campus Operations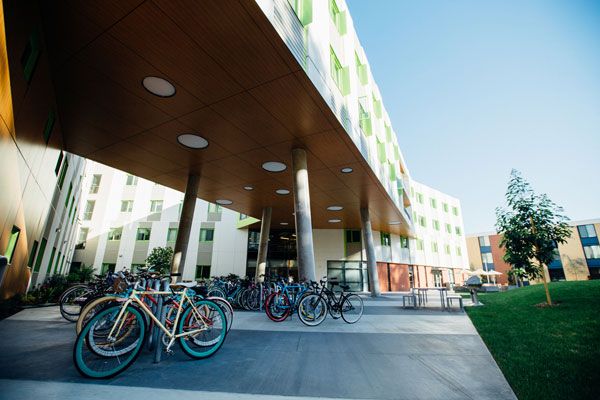 Biola University has been committed to creation stewardship for many years, with the incorporation of sustainable principles and practices within the community including the conservation of outdoor spaces, energy conservation and generation efforts, conscientious food service, and the adoption of green building standards.
Campus Culture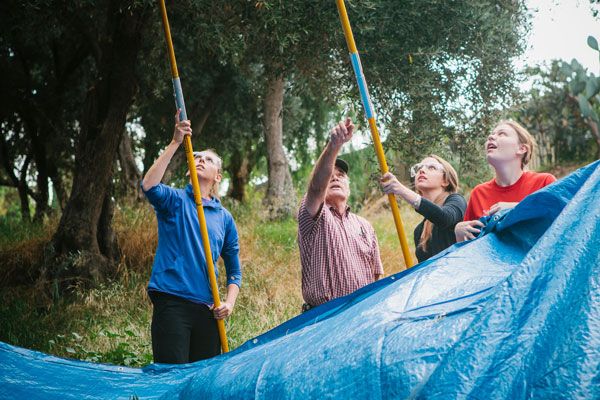 At Biola we believe God calls us to be stewards of His Creation. As a community, this ethos is an increasing part of the campus culture. Our campus provides outdoor spaces around campus where you can relax and appreciate a natural setting, and gardens where you can get hands on experience, helping grow some organic fruit or produce. Biola offers opportunities to be involved with advancing a culture of sustainability that honors God.
Education and Research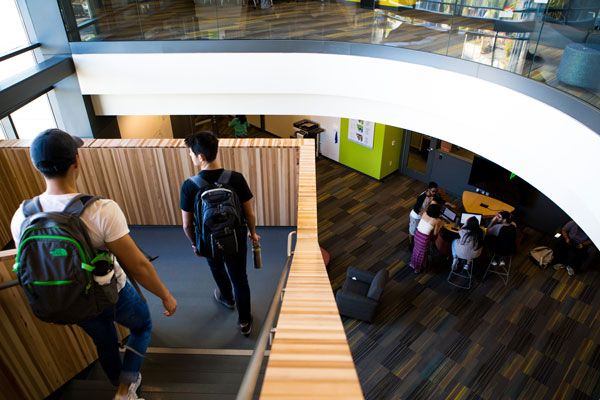 Biola provides academic offerings that integrate faith and science — bringing together the scientific study of environmental issues with biblical perspectives on creation stewardship. As a result, students are equipped with the knowledge and skills they need to impact the world for Christ as they work to restore all aspects of God's creation with a heart of justice and compassion.
Environmental Science Minor
The environmental science minor combines scientific and theological knowledge with practical field, lab and teaching skills, equipping students of any major to create just and sustainable solutions for environmental issues.
Learn more about the environmental science minor
Related Programs and Courses
Biola also offers a variety of academic programs and courses that allow faculty and students to engage in environmental issues, sustainability, creation stewardship, environmental ethics, bioethics and corporate responsibility from various disciplines including business, nursing, sociology, theology, intercultural studies and many more. For more information on related courses, contact Jackie Beatty.
Community Partnerships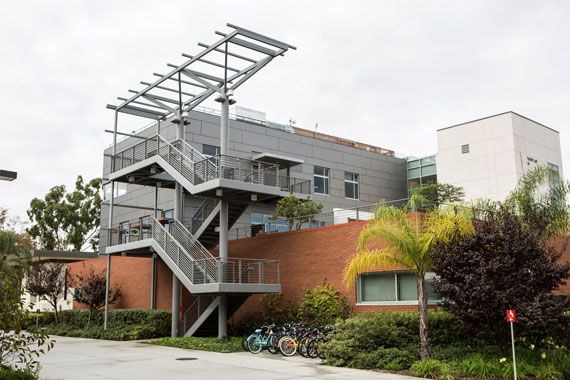 Biola works with our utility providers Suburban Water, Southern California Edison and the Southern California Gas Company. Facilities Management looks for ways to be better stewards, conserving water and energy while saving money. The utility companies offer incentives and rebates at times for things like installing water-saving devices, timed irrigation systems, and energy-saving appliances. We take advantage of these opportunities when possible.
Biola also partners with the following organizations in various ways: City of La Mirada, County of Los Angeles, EDCO Disposal, AQMD, Grace EV Free Church Food Bank.
Get Involved
On Campus
Biola Environmental Stewardship Team (BEST)
BEST is Biola's current student club related to sustainability and creation care. With passion to protect, serve and care for God's creation, BEST aims to make a positive environmental impact on Biola's campus and the greater LA area.
The Biola Organic Garden
The Biola Organic Garden seeks volunteers, student or staff who work hard and like to get their hands dirty outdoors. Working in the garden is physically and emotionally rewarding work and can be great fun. To find out about work days, or to volunteer to serve in the garden on a regular basis contact Jason Tresser, an associate professor of biology at Biola University.
Christian environmental organizations
Get involved with these Christian environmental organizations:
Additional environmental organizations
Learn more about sustainability from these environmental organizations: