Tuesday, April 16, 2019
3–6 p.m.

Giumarra Courtyard and Library Reading Room
Cost and Admission
This event is free to attend.
Join us for our second annual Celebration of Scholarship & Research (CSR) where we will have over 40 poster presentations (opens Piktochart in a new tab) from students, faculty and staff from a variety of disciplines. We will also have a faculty panel sharing about the research process, round table discussions and raffle prizes.
The CSR emphasizes the role of research as a community-based learning experience. Whether you are presenting a poster, participating in a round table discussion or attending the event, we hope this will be a time of discovering collaborative opportunities and celebration!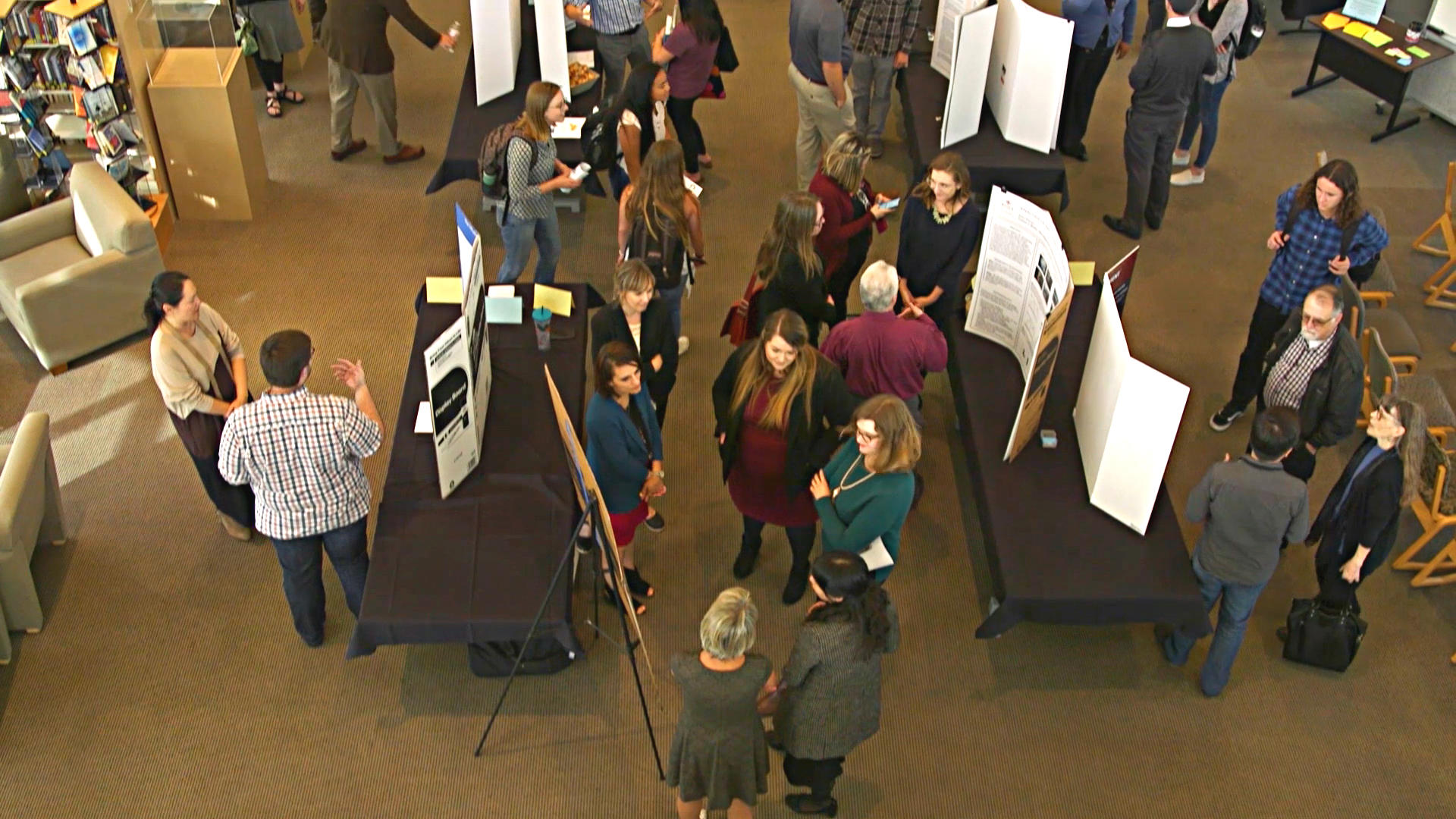 Questions?
Contact Karina Serrano at:
(562) 944-0351 ext. 3844
karina.e.serrano@biola.edu
April 16, 2019
3 p.m.

Opening (Giumarra Courtyard)

3:15 p.m.
Panel (Giumarra Courtyard)


Dr. Eric Hedin (Professor of Physics & Astronomy, Vice Chair for the Department of Chemistry, Physics and Engineering)
Dr. Zehavi Husser (Associate Professor of Art, Chair for the Department of Art)
Dr. Katrina Greene (Associate Professor of Anthropology and Intercultural Studies)

3:50 p.m.
Poster Presentations — open Piktochart in a new tab (Library Reading Room)
5 p.m.
Roundtable Discussions (Giumarra Courtyard)
The Celebration of Scholarship and Research (CSR) is a chance to share your research with the Biola community. To participate, please complete the CSR application by Friday, February 1, 2019.
You will receive notification regarding application status by February 15, 2019.
Important Notes
If you are presenting in a group, please select one person from the group to submit the application.
If you are a student or recent alum you will need to share your presentation with a Biola faculty member for approval prior to submission.
Poster Information & Templates
Posters will need to be 36x48 inches
Poster boards and clips will be provided
Templates
Poster Resources
Presenting Your Poster
FAQ
What kind of research is needed?

The work needs to forward knowledge in the field in a distinct way. Not just a synthesis of existing research, but a synthesis that moves an idea forward with a new conceptual contribution.

How recent does my research need to be?

It needs to be within the last four years

If I am presenting with others, does each person need to submit an application?

No, each person does not need to submit an application. Only one person per group/presentation needs to submit the application.
2018 Celebration of Scholarship and Research
Panel:

Kristianna Altamirano (Kinesiology and Health Science)
Jonah Chang (Chemistry, Physics and Engineering)
Lisa Swain (Cinema and Media Arts)
Allen Yeh (Intercultural Studies)