What is Biola Accounting Society?
The Biola Accounting Society (BAS) is a career-oriented club where students focus on networking with public accounting firms and their peers. We host events throughout the semester and weekly meetings designed to guide students toward their career goals in the accounting field.
Officers
President
Vice President
Treasurer
Secretary
Co-Student Development Chair
Isaac Cohen & Annelise Brown
Becker Representative
Roger Representative
Interviews Co-Chair
Bekah Hiatt & Megan Evans
Marketing and Graphic Design
Director of Social Events and Media
Meet the Firms Co-Director
Join as a Member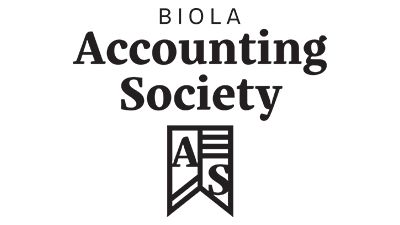 The BAS provides numerous opportunities to network with professionals and help members recognize the different possibilities within accounting. Our main goal is to help our members receive internships and full-time offers with accounting firms/companies. It is also a great way to get connected with other students and make new friends on campus.