Department of Multi-Ethnic Programs
The Department of Multi-Ethnic Programs works to engage students in holistic personal development, racial reconciliation, and the development of an authentic community of diverse believers. For more explanation on these points of emphasis, read on.
Holistic Development
Just as Jesus ministered to people in a holistic manner, we seek to develop students to be whole and complete. This includes developing students in their spiritual, mental, emotional and social lives. Personal development also includes enhancing our ethnic identity where we learn about our culture, history, and heritage. As we learn of who we are and are secure in our identity, we also can better connect with others of diverse backgrounds.
Reconciliation
Jesus intentionally crossed the social, cultural, and geographic barriers of His time to expand His kingdom, and "as He walked, so should we" (1 John 2:6). Reconciliation encompasses a wide variety of diversity in contemporary society and seeks to build bridges and bring people from diverse backgrounds into meangingful fellowship. Reconciliation is more than just conflict resolution; it is celebrating and appreciating the diversity that is God's creation.
So, reconciliation is an ongoing process of building a vision of a diverse kingdom, building the skills to interact and relate to diverse communities, and functioning together to impact the world around us.
Authentic Community of Believers
On Pentecost the Holy Spirit descended on people "from every nation under heaven" (Acts 2:5). In heaven there is around the throne a multitude from "every nation, tongue, tribe, and people" (Rev. 5:9). It is by God's design that His body is diverse.
We seek to be intentional about building community among believers from different ethnic backgrounds and cultures. We believe that as we come together, everyone has something to offer and we can learn from one another. The exhortations in Scripture to "bear one another's burdens" and "love one another" should be done across racial, socio-economic, and geographic differences.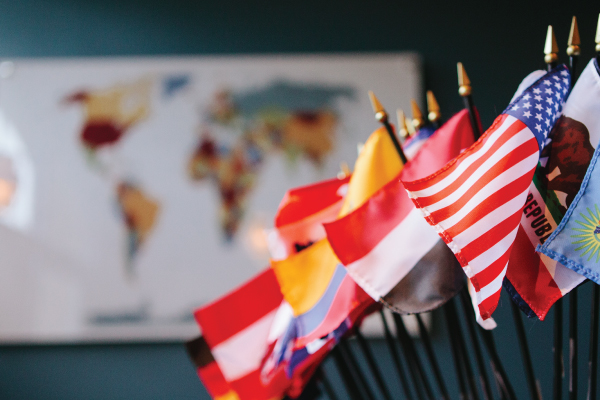 Sponsored Activities
Multi-ethnic programs and events at Biola focus on learning about different cultures in society and reconciliation as a biblical mandate. Hip-hop, Gospel music and Taiko drum performances are some of the many events offered that celebrate our diversity.
Two additional prominent special programs at Biola that educate students about multi-ethnic diversity are Cultural Encounters and The Racial Reconciliation Chapel Series.
Cultural Encounters is a year-long workshop linked with the SURGE scholarship. The program equips students from diverse backgrounds to better serve the Biola community and society at large by exposing them to the basic concepts of self-understanding, leadership, diversity, and racial reconciliation.
The Racial Reconciliation Chapel Series provides students with a diverse worship experience in the midst of a multi-ethnic group of believers. The program aims to educate about the diversity in the Body of Christ, celebrate different styles of music in worship, and enhance the process of Christian racial reconciliation.