Mission Statement
Student Programming and Activities exists to provide quality co-curricular experiences in order to engage every student to cultivate community, learning, and development by connecting them to University life.
What We Do
SPA works to provide recreational and educational opportunities for the student body, leading to the overall enrichment of the holistic student experience. SPA plans events such as Punk 'n Pie, The Eddy, Splash!, Nationball, Clubs, Intramural Programs, Biola Live, Study Break, Catch Me If You Can, Outdoor Excursions, and Mock Rock.
Department Events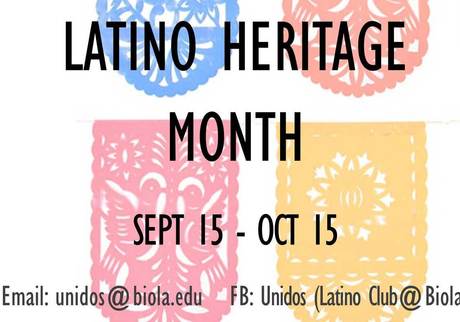 Celebrating the histories, cultures and contributions of Hispanic Americans
September 16 - October 15, 2016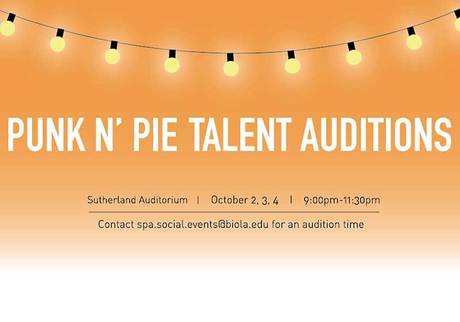 Be part of Biola's talent show!
October 2-4, 2016
---
Department Members
Lexi Adres
Asst Director, Stu Programming