For information on Biola University's coronavirus (COVID-19) response and updates, visit
biola.edu/coronavirus
.
Cost and Admission
This is a paid event.
$50.00
1-Day Registration

Student Price

$110.00
1-Day Registration

Non-Student Price

$85.00
2-Day Registration

Student Price

$185.00
2-Day Registration

Non-Student Price
*This event is free for the Biola community.
Registration Deadline: February 14, 2020

---
Biola Community Attendees
Please register to attend the conference (free to the Biola community). In-person (day of) registration is offered.
Please check in or register at the Mosaic Cultural Center before attending sessions, you will receive a nametag at check in.
Off-Campus Registration
Groups: Please be prepared to enter the following information for attendees when registering: Name, phone number, gender, date and time of arrival, and dates needed for housing.

Registration includes:

On campus housing for students
Meals (Friday breakfast, lunch and dinner, Saturday breakfast, lunch and dinner)
Refreshment breaks
Keynote sessions, workshops, and poetry lounge
SCORR action network
Conference fold-out
Housing Accommodations for Students
Students will stay in the dorm room of a designated Biola student host. Please bring a sleeping bag and pillow. While some of our hosts have couches, please anticipate sleeping on the floor.
Registration Check-In
If you are a part of a student group, please allow an hour to check-in and drop off your bags at your host's dorm. Keep in mind that several large groups may arrive around the same time-your patience is appreciated. Registration check-in is located in the Mosaic Cultural center (in Rose #41 across from Talbot East #45).
As we ponder the climate of our nation today, we can see daily signs of a polarized and fractured society. Issues such as immigration, racial tensions, sexual harassment, and economic inequality continue to be divisive issues. When considering what heightens divisions in our society, along with the many emotions manifested daily, fear is often what drives us far into our comfort zones, causing us to cling to our perspectives and oppose differences. Despite the exhortation throughout scripture to be united, the church has proven to not be immune to the issues that plague our society.
In 1963, Dr. Martin Luther King addressed fear as a factor in what divided us as a nation. With a reference to 1 John 4:18, Dr. King challenged his listeners that the solution to fear is biblical love. He stated that, "the word "love" in the New Testament is not something soft, anemic and sentimental. It is a very strong love that could carry Christ to a cross and send Paul sailing unembittered through the angry seas of persecution. It is love facing evil with an infinite capacity to take it without flinching, to overcome the world by the cross."
To "know love" is to engage one another in the diversity of God's kingdom. To engage the ministry of racial reconciliation is to lean into one another's lives and learn from one another. As we do, we build understanding, empathy, insight and wisdom. To engage the Body of Christ in love requires courage that drives out the darkness of ignorance. As a result, fear will dissipate.
As we enter the 24th annual SCORR conference, may we engage courageous love and thus practice 1 John 4:18 where "perfect love casts out fear."
---
Frederick Douglass Jazz Works, presented by Ruth Naomi Floyd
Join us at this pre-conference event on Thurs. Feb. 20 at 7:30 p.m.
Questions?
Contact:
scorr@biola.edu
Mission
The mission of SCORR is to empower attendees to become catalysts for change through transformational learning and growth as they engage the diversity of the Kingdom of God.
Vision
The vision of SCORR is to be an annual gathering where attendees experience:
instruction that broadens their perspectives,
dialogue that enhances critical thinking, and
artistic expression that inspires creativity.
Through active participation in SCORR, attendees will develop a greater vision for enhancing diversity promoting biblical justice and inspiring leadership that results in a life-long process of building God's Kingdom on earth.
Goals
To provide teaching on the biblical basis on reconciliation, justice, and the Kingdom of God on earth.
To address issues facing contemporary society and engage one another in critical dialogue on being a presence in our society.
To explore the challenges facing Christian colleges and universities regarding diversity in Higher Education.
To build a network of advocacy and support for students, staff and faculty who are committed to enhancing an awareness of diversity, reconciliation and shalom on Christian colleges and universities.
Values
We believe that the process of reconciliation is central to the message of the gospel and to be lived out on a daily basis by believers in Christ.
Therefore, SCORR gives high priority to worship, prayer and the teaching from scripture the value of diversity and ministry of reconciliation.
We value to role of the arts in our education and edification as the Body of Christ. We serve a creative God and we should be a creative people of God.
Therefore, we give a significant place for a variety of artistic expression in our worship and instruction at SCORR.
We believe in the priesthood of all believers. As we come from diverse backgrounds and perspectives, all can make a significant contribution.
Therefore, we value dialogue across cultures, gender, ethnicity, and socio-economic status. At SCORR we are all students as well as teachers.
History of SCORR
The Student Congress on Racial Reconciliation (SCORR)
Looking Back to Look Ahead
In the summer of 1995 several of us who work in Christian colleges/universities gathered for a day to network and dialogue on the state of affairs regarding diversity initiatives on our respective campuses. We shared our ups and downs and sought to encourage one another to continue in this difficult but necessary work. At this meeting, I presented the vision I had to start a conference that would bring students from various Christian colleges/universities together for an annual gathering. It would be a time to celebrate our diversity and to share our stories with one another. They unanimously agreed that this was something I should do, and they would be in support of it. In February of 1996 we held our first conference. Humble beginnings were huge steps of faith.
The original name of the conference was called the Western Regional Multicultural Leadership Conference. From about 1996 to 1999 students and staff from colleges/universities from the Southern California region attended. In 2000 we changed our name to the Student Congress on Racial Reconciliation and hence the acronym, SCORR. By then the conference had grown to serve Christian colleges/universities along the West Coast.
In the ensuing years, SCORR expanded its scope as many students in leadership positions (Student Government, Residence Life, Chapel Programs), from the Biola campus as well as from a variety of other Christian colleges and universities, began to require attendance as a part of their leadership responsibilities. Topics thus ranged from "how is diversity relevant to student leadership" to "how do we address challenging issues on our campuses as well as society at large."
Whether students are new to the conversation on diversity or eager to engage in a deeper process, the vision for SCORR remains to be an annual gathering where attendees experience, a) instruction that broadens their perspectives, b) dialogue that enhances critical thinking, and c) artistic expression that inspires creativity. As the vision statement reads, "Through active participation in SCORR, attendees will develop a greater vision for enhancing diversity, promoting biblical justice and inspiring leadership that results in a life-long process of building God's Kingdom on earth."
Among the visiting colleges and universities that have attended SCORR: Azusa Pacific University, Belmont University, Bethel University (Minnesota), Bethel College (Indiana), Cedarville University, Concordia University, Fresno Pacific University, George Fox University, Hope International University, Moody Bible Institute, Pepperdine University, Point Loma University, Samford University, Simpson University, Seattle Pacific University, University of Northwestern (Minnesota), Vanguard University, Wheaton College, Westmont College.
Today, we continue to grow as attendees now come from many parts of the country. The need is ever pressing to address issues facing, not only diversity in Christian Higher Education, but how does the Kingdom of God become a reality on our campuses. Creating opportunities for students, faculty and staff to dialogue together is an on-going challenge. SCORR seeks to be a part of the solution as we gather annually to address crucial issues facing the church, Christian colleges/universities and the world at large.
SPEAKERS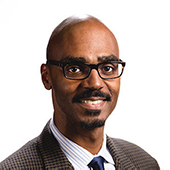 Adam Edgerly
Adam is the founder and current lead pastor of Newsong Los Angeles Covenant Church, a multicultural community committed to reconciliation in Christ. Prior to his 12 years as the pastor of Newsong Los Angeles, Adam served in the Evangelical Covenant Church denomination as the Associate Director of Global Evangelism and as the Pacific Southwest Regional Director of Church Planting. He is also the founder and CEO of Culture Consultants and a member of the Board of Trustees at Biola. Adam is an intercultural specialist and gifted communicator who has led transformational workshops for thousands across five continents. With over 30 years of experience in public speaking, he has a unique ability to distill complex concepts into memorable principles and actions.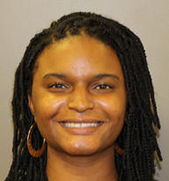 Aja Grant
Aja is a break-out artist who desires to please God in all she pursues. A witness to the true might of God, Aja proceeds to tell her testimony through her ministry of singing and public speaking. Her zeal for God has increased as she attempts to "die daily" so that Jesus may live, and love others through her. It is her prayer that everyone she is privileged to worship and minister with are compelled to chase God further and love him deeper. Aja is currently the worship minister at Hope's House Christian Ministries and the Biola Gospel Choir Director at Biola University. Aja is also a recording artist and you can find her first single and testimony entitled, Breathe, on iTunes and Amazon. She is a recent graduate of Azusa Pacific University.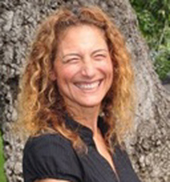 Alexia Salvatierra
Alexia currently serves as a consultant (training, facilitating, organizing and leading strategic planning) for a variety of national/international organizations, including World Vision USA, World Vision International, Women of Vision, InterVarsity Christian Fellowship and the Christian Community Development Association. She has been a national leader in the areas of working poverty and immigration for over 20 years, including the co-founding of the national Evangelical Immigration Table (a very broad coalition of evangelical leaders and institutions advocating for immigration reform). Alexia is the co-author of Faith-Rooted Organizing: Mobilizing the Church in Service to the World (InterVarsity Press) and the founder of the Faith-Rooted Organizing UnNetwork.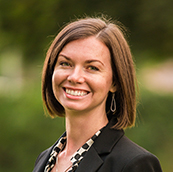 Alicia Andre
Alicia Andre is the Director of Intercultural Education & Assessment at Biola University, where she predominantly focuses on writing curriculum and facilitating learning opportunities for staff to develop their cultural humility and intercultural competency. She co-oversees the LEAD Scholars Program which prepares students to lead in diverse contexts, and leads an affinity group for white students which bridges the intersection of spiritual formation, emerging adulthood and white identity. Alicia holds an M.A. in Intercultural Studies at Fuller Theological Seminary and a Bachelor of Science in Nursing. In 2016, Alicia helped birth the office of Student Enrichment and Intercultural Development (SEID) as Assistant Director, actualizing holistic services for students from diverse backgrounds on Biola's campus, including the creation of the FirstGen Scholars Program. On the side, Alicia is a doula and childbirth educator, providing emotional, educational and physical support for women and their partners throughout pregnancy and the birth process.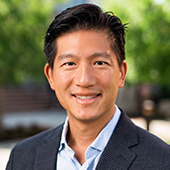 Allen Yeh
Allen is an Associate Professor of Intercultural Studies and Missiology at Biola University's Cook School of Intercultural Studies. He received his B.A. in Chinese History from Yale University, his M.Div. from Gordon-Conwell Seminary and his Ph.D. in Latin American Missiology from Oxford University. He is the author of Polycentric Missiology and co-author (along with Dr. Tite Tienou) of Majority World Theologies. He has been to over 60 countries on every continent.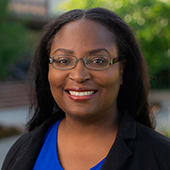 Amanda Slaughter
Amanda is a wife, mother and two-time CCCU graduate (Biola University and Geneva College) who has experienced being the "first" in many spaces, including being a first-generation college student and the first African American woman in various leadership roles she's served. She currently serves as the Associate Vice President of University Enrollment at Biola University, where she leads and develops large teams of 90+ professionals and 130+ student workers. Amanda is an enrollment management professional with more than a decade of experience in higher education working with undergraduate traditional, post-traditional and graduate students through enrollment, financial aid, career services and student retention at CCCU institutions in California, Pennsylvania and Mississippi. She received a Regional Service Award from the North American Coalition for Christian Admissions Professionals, and has led professional development and diversity workshops at national conferences and the Federal Bureau of Investigation.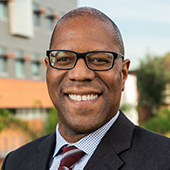 André Stephens
André was appointed as Vice President for Student Development at Biola University in the summer of 2016. In this role, André leads a dynamic team of co-curricular staff who desire to provide authentic, meaningful learning experiences that foster the character of Christ in students. He is also an active participant in higher education professional organizations, having served as the president of the North American Coalition for Christian Admissions Professionals (2009-2010). André completed his M.A. in Speech Communication from California State University at Fullerton in 2000 and received his Ph.D. in Higher Education Administration from Claremont Graduate University.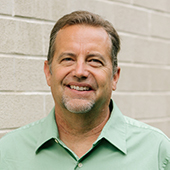 Brad Christerson
Brad is a current professor of sociology at Biola University. He is a co-author of Growing Up in America: The Power of Race in the Lives of Teens (2010 Stanford University Press) and Against All Odds: The Struggle for Racial Integration in Religious Organizations (2005 New York University Press). Brad has also written extensively in the area of globalization, immigration and religion in America.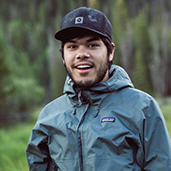 Brendan Fong
Brendan Fong is a third-year social science major at Westmont College in Santa Barbara, California. A child of a White/European-American mother and a Chinese-American father, Brendan grew up on the southeast side of San Francisco, California. Growing up in an undeserved community has given him a heart for urban ministry and racial justice.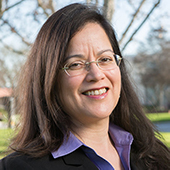 Carolina Serna
Carolina Serna began her teaching career in 1991 in the Culver City Unified School District as a 3rd grade bilingual teacher. She has also taught migrant students in the Los Angeles and Monterey counties. Her areas of research include literacy development in sociocultural contexts, teacher preparation and bilingual education as they relate to linguistically and culturally diverse students. Her recent research focused on English learners on the central California coast who spoke Triqui, an indigenous Mexican language. Dr. Serna is an associate professor in the School of Education at Biola. She teaches courses that address literacy methods, children's' literature and child development.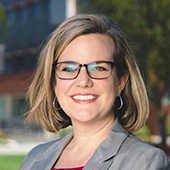 Carrie Stockton
Carrie currently serves as the Associate Vice President for Student Success & Academic Engagement at Biola University. In this role, she supervises the departments of Academic Advising, Career Development, the English Language Program, the Rhetoric & Writing Center, Online & Graduate Student Success and the First Year Seminar program. She provides leadership to the university's retention, graduation and career efforts, which includes being on the chair for the Council for Student Success and implementing an institutional plan for Student Success.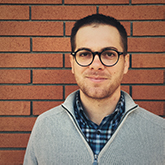 Chase Andre
Chase Andre is passionate about helping students cultivate their voice to speak competently and confidently practicing Christ-like communication in diverse contexts. Chase focuses his research on how communicative acts shape and reshape society, the ethics of intercultural interaction, Martin Luther King, Jr. and the ways in which the Church can pursue justice and shalom in the public sphere. He resides in Los Angeles with his wife Alicia Miller Andre, where they are active community members and leaders in a multiethnic church plant in East LA. In his spare time, Chase works with his family's brokerage in Orange County as a licensed Realtor and uses his experience in real estate to advocate for just and accessible affordable housing. An alumnus of Biola University's Department of Communication Studies, Chase holds a master's degree in intercultural studies ('17), with an emphasis in just peacemaking, from Fuller Theological Seminary.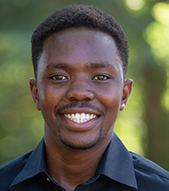 Chisondi S. Warioba
Chisondi Warioba is currently a co-leader of the Black Student Union at Westmont College in Santa Barbara, California. He was born in Tanzania, East Africa and was adopted as a child to be raised in San Jose, California. He is a third-year, double major in physics and chemistry (pre-med track) with the hope of attending medical school. He is a first-generation college student whose interest in medicine stemmed from the poor health conditions he experienced while living in Tanzania.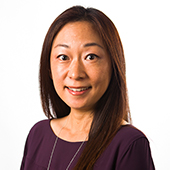 Christina Lee Kim
Christina Lee Kim is an Assistant Professor of Psychology at Rosemead School of Psychology, Biola University, and licensed clinical psychologist. She teaches undergraduate courses in developmental psychology and cross-cultural/ethnic issues in psychology. She also provides clinical supervision at the graduate level for doctoral students in clinical psychology. Dr. Kim's research interests include multiculturalism and gender issues, racial and ethnic identity formation, and Asian American psychology.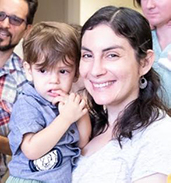 Connie Whitwood
Connie is a licensed clinical social worker (LCSW) with a background in children's mental health and school social work. As a therapist, she worked with children and families living in the South Los Angeles who have experienced trauma and abuse. She is currently a stay-at-home mom with two young boys and is involved with the Advocates for Victims of Abuse ministry at her church.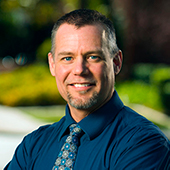 David Cimbora
David is the Dean of the College of Behavioral and Health Sciences at George Fox University. He received his Ph.D. in Clinical Psychology from the University of Denver in 1997. He served as a professor and in various administrative roles at Rosemead School of Psychology at Biola University from 1997 to 2019. As a licensed clinical psychologist for 20 years, David has worked with individuals, couples and families in psychotherapy and psychological assessment. He is deeply invested in training multicultural responsiveness and competence, and is passionate about his marriage of 20 years and being a father to his two sons.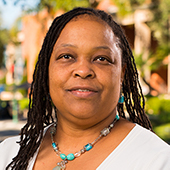 Denise Reid
Denise received her Ph.D. from Chapman University, an M.S. from California State University, Fullerton, and a B.A. from California Polytechnic University, Pomona. Reid holds a multiple-subject teaching credential and has decades of experience in providing educational accommodations to students with disabilities. While equal access to quality education for students with disabilities is of concern, her recent research has focused on tensions experienced by college students as they negotiate their disabilities and non-disabled identities. Past research includes strategies for the successful transition from high school to college, and college success contributes to her concerns that students with disabilities acquire self-advocacy skills and academic success during their K-12 experience.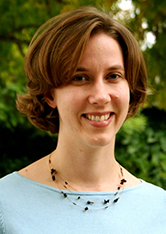 Diane Vincent
Diane Vincent is an associate professor of Medieval Literature at Torrey Honors Institute at Biola University. Her doctoral work at the University of Cambridge investigated the use of question and answer, religious language, heresy and ars grammatica in medieval England. Her interests range widely across the liberal arts including theological anthropology, history and pedagogy of university "great books programs", Greek tragedy, Plato, dance, choral music, Shakespeare and the Bible.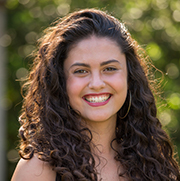 Emily Mata
Emily Mata is from Carbondale, Colorado, which has a population of 6,820 and an elevation of 6,181. She loves to dance salsa, bachata and cumbia. Emily is a fourth year student at Westmont College, majoring in studio art and Spanish with a minor in writing.
Erika G. Bertling
Erika, a proud "100% hapa" and TCK, was born in New York to her American parents: a Caucasian dad and a Chinese mom. She was raised in Okinawa, Japan and returned to the USA – and massive culture shock – when she moved to California for university. Over the years since, she stayed in Los Angeles during a globe-spanning career working in television. She added another piece to her cultural mosaic when she married into a European family, since her husband is German. Erika has remained passionate about and professionally involved with diversity and intercultural education at a variety of schools and colleges, and loves living in a city where it feels like every corner of the world is represented.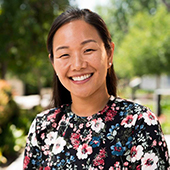 Eunice Hong
Eunice is an assistant professor in the graduate department of Cook School of Intercultural Studies at Biola University. Her passion is to empower students and to see them thrive. Eunice's research focused on intergenerational and intercultural conflict in Korean immigrant communities, but her more recent research includes Asian American experiences of race. Prior to joining the faculty, Eunice served as a pastor at an intercultural, intergenerational church in downtown Los Angeles for 15 years.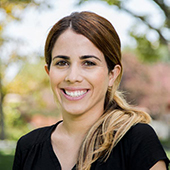 Itzel Reyes
Itzel is an Associate Professor of Spanish at Biola University. She completed her undergraduate education at Los Angeles Harbor Community College and Cal State Dominguez Hills, where she majored in Spanish literature and double minored in sociology and women's studies. She obtained her master and doctoral degrees in Spanish literature, with an emphasis on second language teaching and acquisition at the University of California, Irvine. She was born and raised in Southern California of Mexican parents.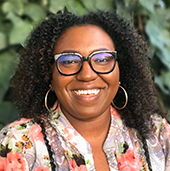 Jasmine Ward
Jasmine is currently an academic instructor within the Los Angeles county jail system. She received her M.S. in School Psychology from California State University, Northridge, and her Master of Social Work (MSW), with an emphasis in community organization and planning, at the University of Southern California. She has previously worked with Communities in Schools (CIS) of the San Fernando Valley where their main focus was on re-entry, and working with the local gangs and at-risk youth to provide a safer community. Her work with CIS has also allowed her to participate in coalition building and community mobilization for the all-around reform and improvement of the local, state and national criminal justice system.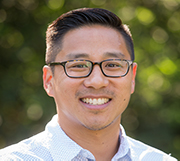 Jason J. Cha
Jason is currently the Director of Intercultural Programs at Westmont College in Santa Barbara, CA. He was born and raised in Maryland and graduated from NC State University where he studied business and Spanish. Jason obtained his master's degree in Student Affairs from the University of Vermont and has worked in higher education for the past 15 years. He is a first generation college student of "chi-rean" immigrant parents and focuses his work on issues of equity and justice. Jason's interest in higher education research are in critical pedagogy, racial consciousness and faith. He is currently pursuing a Ph.D. in Higher Education at Azusa Pacific University.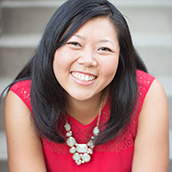 Jenny Elsey
Jenny currently serves as the Associate Dean of Intercultural Life at George Fox University as well as serving as a Deputy Title IX Coordinator. She holds a Masters in Education in College Student Development from Azusa Pacific University and is currently a doctoral candidate in the Doctorate of Educational Leadership program at George Fox University. She has worked in multiple areas across Student Life including residence life, student activities, student government, service-learning, orientation and multicultural affairs. Her dissertation topic is focused on female Asian American leadership in higher education, and her passion is for creating environments where students can thrive and become their best selves.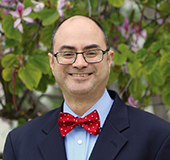 Joel Pérez
Joel currently serves as an adjunct instructor for Brandman University in California and is the owner and executive coach at Apoyo (support for) Coaching. He has over 20 years of experience in student affairs. Prior to his current roles, he served as Vice President and Dean of Students at Whittier College, a private, historically Quaker, liberal arts, Hispanic/Minority serving institution. Prior to Whitter, he served as the Dean of Students at Seattle Pacific University, and in a variety of roles that encompassed residence life, student activities and student leadership at both Pomona College and Chapman University. He also served as the chief diversity officer at George Fox University in Oregon. Joel earned a B.S. in Business Administration from Biola University, an M. Ed. in College Student Affairs from Azusa Pacific University and a Ph.D. in Higher Education Administration from Claremont Graduate University.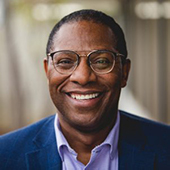 John Williams
John is the Director for the Fellowship Center for Racial Reconciliation at Fellowship Monrovia Church. He has diligently and faithfully worked toward racial reconciliation for almost 30 years. He is passionate about training individuals and groups who seek to increase their awareness around biblical multicultural and racial reconciliation through the local church, and brings years of experience and expertise in facilitating and training to this work. John is a graduate of UC Berkeley and USC Law School. John has been practicing law for over 20 years, has mediated and facilitated sessions for individual and small groups in the area of alternative dispute and conflict resolution and is an adjunct professor at Azusa Pacific University and Life Pacific College teaching on Race, Reconciliation and Ministry.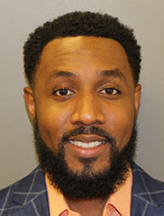 John-Paul Foster
John is an emerging leader who has a passion for teaching and preaching. He serves as the assistant pastor at Faithful Central Bible Church and is an adjunct professor at Talbot School of Theology (Biola University). His leadership and biblical exposition has impacted thousands in the Los Angeles area and around the world as he encourages people to live their lives grounded on the word of God. John-Paul received his B.A. in Biblical and Theological Studies at Biola University. After completing his bachelor's degree, he received his master's degree at Talbot Theological Seminary. He has also studied church unity and reconciliation at Oxford University in England, organization leadership at the King's University and is now a doctoral candidate at the Talbot School of Theology.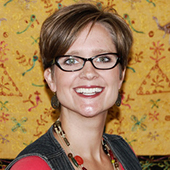 Jody Fernando
Jody Fernando does a lot of living between worlds. A midwestern girl from the cornfields, she is married to a man from a little isle in the Indian Ocean. Together, they raise their bicultural and biracial children, and have family on four continents. She explores the ins-and-outs of intercultural living on her blog Between Worlds (thelinkbetweenworlds.com) and recently published the book Pondering Privilege: Toward a Deeper Understanding of Whiteness, Race, and Faith. She is currently the Director of English Language Learners at Mt. San Antonio College and holds degrees in Spanish education, multicultural/multilingual education and educational technology.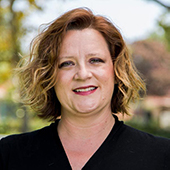 Joy Qualls
Joy is a nationally recognized writer and speaker, and currently serves as an associate professor of communication studies and Department Chair at Biola University. Joy writes and speaks on effective communication, leadership and who we are as image bearers of Christ. She has a passion for the local church and serving the body of Christ through teaching and consultation. Joy is married to Kevin (a licensed professional counselor) and together they teach on healthy relationships including marriage and parenting. They are parents to Blakeley and Soren as well as a fur baby, Madeleine.
Joy is the author of God Forgive Us For Being Women: Rhetoric, Theology and the Pentecostal Tradition (Wipf and Stock, 2018) and is featured in several publications including Influence Magazine, The Table, and Biola Magazine as well as an author in several edited volumes. Joy has been the featured speaker for local church services and events as well as a sought-after conference speaker and communication consultant.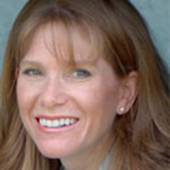 Kathryn Ecklund
Kathryn is a clinical psychologist and a professor and chair of the psychology department at Azusa Pacific University. She has worked in the area of multicultural psychology in clinical, research and academic areas for more than 20 years. Her clinical work and scholarship in this area has centered around multicultural competence, cultural identity development, intersectionality of identity and the influence of social systems' embedded values on identity formation.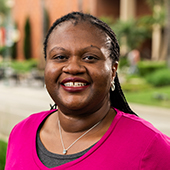 Katrina T. Greene
Katrina is an associate professor of anthropology and intercultural studies in the Cook School of Intercultural Studies at Biola University. Here, she also leads the international and community development, as well as the minor and concentration. She received her B.S. in Foreign Service from Georgetown University and her Ph.D. in Anthropology from American University. Katrina is a socio-cultural anthropologist who engages in on-going field research of women and economic development in several of the black townships of Cape Town, South Africa. Her research interests include economic anthropology, gender and development issues, entrepreneurship, economic empowerment, and community development.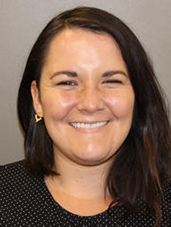 Kendall Robins
Kendall is a licensed clinical psychologist and staff psychologist at the Biola Counseling Center. She also teaches for the Biola undergraduate psychology department. Kendall has a special interest in the areas of identity development in emerging adulthood, aiding individuals recovering from trauma and providing support for individuals working in missions and ministry.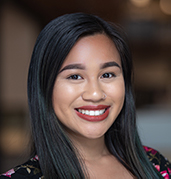 Kriselle Mendoza
Kriselle is a content creator and social media manager with a focus on diversity, equity and inclusion, and how it relates to beauty standards, personal well-being and workplace culture. She talks extensively about "colorism" in Asian communities and the impacts of colonialism on our mentalities. She runs a podcast entitled, Empowered in Color, that features people of color running their own businesses or making a difference in their respective industries as a means of representation and resources for communities of color.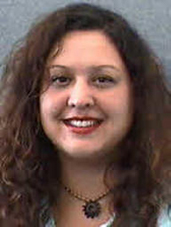 LaDawn Prieto Johnson
LaDawn studied at USC where she focused on Latino street gangs and religious symbolism, education and mental health. She worked as a psychiatric social worker with LAUSD in the lowest performing schools in Los Angeles. It was in this capacity that she continued to study issues of race, class, gender and violence against the multicultural backdrop of the city, interacting with several local and governmental agencies to address growing issues of human trafficking, poverty, gang violence and prostitution. Her publications and efforts have brought her invitations from international agencies, most recently the International Forum on Gender-based Violence and the Status of Women in Kigali, Rwanda. LaDawn lives with her husband and two sons in Southern California.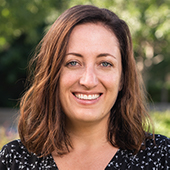 Laura Igram
Laura serves as the Assistant Dean of Community Life at Biola University. She has led or participated in the recruiting, interviewing and hiring processes for dozens of professionals and hundreds of student leaders. For the past three years, she has led a cross-divisional team of staff at Biola to research best practices for inclusive hiring in higher education, and was trained as a search advocate through Oregon State University in 2018. Therefore, sh leads sessions on inclusive hiring as part of Biola's Human Resources trainings for all campus managers. Laura has 12 years of experience working in student affairs at both faith-based and non-faith based institutions in areas including student activities, student government, career services, new student orientation, residence life, volunteer programs and international student services.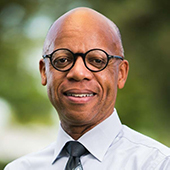 Leon Harris
Leon enjoys expanding students' appreciation for what God is doing through Jesus Christ to redeem his creation. He graduated from Talbot School of Theology with both an M.Div. and Th.M. degrees, and also graduated from the University of Aberdeen in Scotland with a Ph.D. in Divinity, where he successfully defended his thesis on the topic of pneumatology as communion and koinonia. Leon has presented several papers at theology conferences both in the U.K. and at ETS in the U.S., and has published a book, several book reviews and articles in various theological journals.
Leon enjoys participating in the life of the church, and is currently a life group leader and elder at his local church. He enjoys reading, movies, attending plays and musicals, watching sports and traveling with his wife. His current research interests include pneumatology, ecclesiology, African American theology and relational ontology.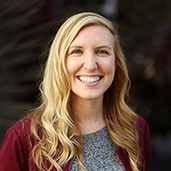 Lindsay Dumas
Lindsay is a master's candidate at the University of Illinois Urbana-Champaign for the Educational Policy, Organization and Leadership program with a focus on diversity and equity in education. She currently serves as the Institutional Diversity and Inclusion Coordinator at Vanguard University. In this role, Lindsay advocates for underserved students, creates safe spaces for difficult conversations, and facilitates workshops and retreats on equity, inclusion, compassion and cultural humility. She has spent her career challenging the status quo and pushing others to expand their worldview and perspectives as it relates to faith and justice. Her passion has led her to mentor white students in their own racial and ethnic identity development and empower them to pursue a life of anti-racism. She is constantly unpacking her own racial identity, privilege and biases to ensure that her life aligns with the way of Jesus Christ.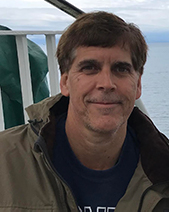 Marc Malandra
Marc Malandra is a professor of English at Biola University where he has taught various courses in American literature and writing. His short essay, 'Moss Gathering' and Roethke's Romantic Child of Nature" is forthcoming in A Field Guide to Theodore Roethke (Ohio University Press). His poetry has been published in such journals as Puerto del Sol, Poetry Northwest and Orange Coast Review.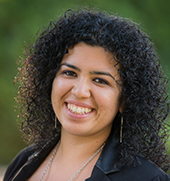 Melissa Lima
Melissa is an administrator for Leading From Within, where their mission is to provide leadership development, empowerment and support to leaders who work in the nonprofit and social sector in the Santa Barbara county. She was born in Los Angeles, but grew up in New Hampshire with Guatemalan immigrant parents. Melissa did her undergraduate studies at LeTourneau University in Texas and her master's at Taylor University, where she wrote her thesis on the impact of study abroad programs on Latino/a/x students. In addition, she visited several Latin American countries, including Ecuador, Cuba, Costa Rica and many more. Melissa is passionate about advocating for the Latin community, engagement in the local community and involvement in the arts, which has allowed her to serve as a board member of the Santa Barbara Dance Institute. Melissa spends her time producing Don't Tell Comedy shows, performing at storytelling events, dancing at the salsa dance floor, or writing at a local coffee shop.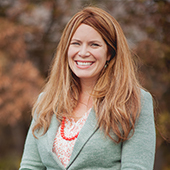 Melissa Shubert
Melissa Shubert serves as the Dean of Biola University's School of Humanities and Social Sciences, with a deep commitment to the future of biblically-centered, transformational Christian liberal arts education. She taught for sixteen years in the Torrey Honors Institute, teaching across its interdisciplinary curriculum, mentoring the dear students and gifted faculty, and serving as its associate director. Her research primarily investigates the dynamics of literature and theology in early modern English literature, and her interests range across genres, centuries and practices that enrich the Christian life and imagination.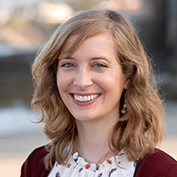 Michal Meulenberg
Michal was born in the Middle East, grew up in Europe, and moved to the U.S. in 2005. She is passionate about mobilizing the next generation to be reconciliation workers in the way of Jesus in their own lives, locally and around the world. She teaches on topics related to Muslim-Christian Relations, Peace and Conflict Transformation and grassroots peace-building and justice efforts. Michal's focus is on what the Bible has to say about how we relate to people of other religions, how to address injustices that people face around the world and how to live out the love and message of Jesus in word and deed. Michal has a master's in English and Journalism, a Masters in Divinity, a master's in Intercultural Studies and a Ph.D. in Intercultural studies with a focus on Muslim-Christian relations.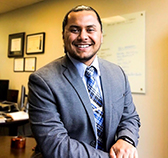 Norlan Hernandez
Norlan Hernandez is a proud Nica/Nicoya/Pinolero – terms used to describe someone with Nicaraguan roots. He is a father to Aella Mia and husband to Isabel. Norlan is a lover of theology, diversity, leadership, art and the general acquisition of knowledge. His role includes leading a team that is pioneering institutional efforts in creating infrastructures that support fully online students. He is also pursuing a Ph.D. in Intercultural Studies from Biola's Cook School of Intercultural Studies. He holds a Master of Arts in Theology from Fuller Theological Seminary and a Bachelor of Arts in Liberal Studies with an emphasis on culture and society. His research interests include Latin American identity, theology, contextualization, leadership and diversity and inclusion.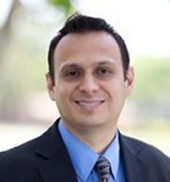 Octavio Javier Esqueda
Octavio is a professor in the doctoral program in educational studies at Talbot School of Theology (Biola University). He was born and raised in Guadalajara, México, where he graduated with a Licenciatura in Latin American Literature from the University of Guadalajara, as well as two additional diplomas; one on religion and society and the second on journalism. He graduated from Dallas Theological Seminary with an M.A. in Christian Education and completed his Ph.D. in Higher Education at the University of North Texas. He has several publications on theological education, Christian higher education and the Spanish reformation. Teaching is his passion and he had the opportunity to teach in several countries for various academic levels.
Octavio is an avid soccer fan. He and his wife Angélica have two children, Darío and Salma.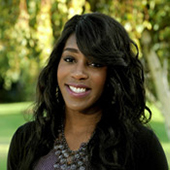 Peace Amadi
Peace Amadi is a mental health expert, speaker and vision strategist who is emerging as a leading voice of power, purpose and potential. Peace holds a bachelor's degree in Psychology from UCLA and a doctorate in Psychology (Psy.D) from Azusa Pacific University. She is currently a professor of psychology at Hope International University, the curator of The Pink Couch (an online community that promotes mental health, beauty and style), a former Miss Nigeria in America, the co-founder and director of The Ruby Project (a non-profit for abused women) and an emerging media personality. Due to her active work with students, she was selected as the 2013 faculty recipient of the Servant Leadership Award.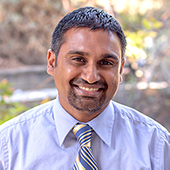 Rukshan Fernando
Rukshan Fernando is the current interim provost at Azusa Pacific University (APU). Prior to becoming interim provost, Fernando was the interim dean of the School of Business and Management, interim head of University Libraries, and associate dean in the School of Behavioral and Applied Sciences at APU. He has been a consultant to nongovernmental organizations in Sri Lanka, Ecuador and Nigeria, as well as a technical expert for the United States Department of Housing and Urban Development and the United States Department of the Treasury. Growing up in Sri Lanka in the midst of an ethnic civil war fueled Rukshan's commitment to reconciliation and peace among people from diverse backgrounds. One of his main passions is to empower APU's diverse student body to grow in their capacity to facilitate wholeness in the world.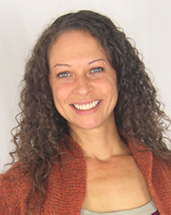 Shanti Regester
Shanti Regester is a licensed Marriage and Family Therapist (LMFT) with over 20 years of experience working with children and families and specializes in trauma, families, children/adolescents, parenting and attachment. She maintains a private practice in Huntington Beach, CA and offers in-home therapy. She is a mom of four with two special needs children, and is passionate about supporting other parents with children with special needs.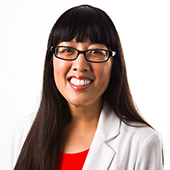 Stephanie Chan
Stephanie is an associate professor in sociology and Chair of the Sociology Department at Biola University. She is a cultural sociologist who teaches courses in introductory sociology and cross-national sociology. Her research explores the social processes and cultural resources that contribute to peace and justice. Her research has been published in Global Networks, International Migration Review and Human Rights Review. She was the recipient of the Provost Award for Excellence in Teaching in 2017. She received her bachelor's degree in East Asian Studies from the University of California, Los Angeles, her master's degree in East Asian Studies from Stanford University, and her doctorate in Sociology from the University of California, San Diego.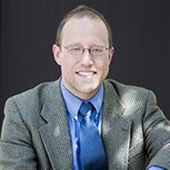 Tom Crisp
Tom Crisp is a professor of philosophy at Biola University. He has taught at Biola since 2005, and holds a Ph.D. in philosophy from the University of Notre Dame. He teaches and writes on topics in theological social ethics and has been involved in the Catholic Worker movement for many years.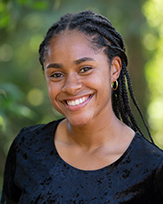 Tori L. Davis
Tori Davis is currently a co-leader of the Black Student Union at Westmont College in Santa Barbara, CA. She was born and raised in Sacramento, California. She is a third-year majoring in cellular and molecular biology with hopes of pursuing a masters degree at a school of public health. Tori's interests in public health are disease prevention, epidemiology and health disparities seen in the African American community.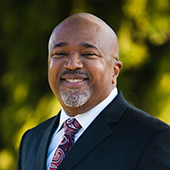 Walter Augustine
Walter is the Director of Intercultural Education and Research at Biola University. A native of Chicago, Walter holds a Ph.D. in Theology and Ethics from Garrett-Evangelical Theological Seminary, where his dissertation focused on Christology and Economic Ethics. He is also an ordained Baptist minister who served as the Pastor of Discipleship at Merrill Avenue Baptist Church on the South Side of Chicago for 10 years, and as the assistant pastor at New Vision Ministries — a church plant in Fort Worth, Texas — for four years. Walter's passion is discipling and developing the people of God to maturity in their relationship with Christ and their ministry for Christ.
Schedule
Thursday, February 20
7:30–9 p.m.
Frederick Douglass Jazz Works Concert
Presented by Ruth Naomi Floyd
Calvary Chapel

Friday, February 21
8-9 a.m.


Continental Breakfast


Andrews Banquet Room


9:30-10:20 a.m.

Chapel with Kathryn Ecklund
Sutherland Auditorium

10:30 a.m.-12 p.m.


Workshops Session 1
Multiple Locations

12-1:15 p.m.


Professional Staff/Faculty Luncheon w/ Adam Edgerly
Andrews Banquet Room

Student Luncheon
Metzger Lawn

1:30-3 p.m.

Workshops Session 2
Multiple Locations

3-4 p.m.


Refreshment Reception and SCORR Action Network
Sutherland Walkway


4-5:30 p.m.


Plenary Session with Adam Edgerly
Sutherland Auditorium


5:30-6:30 p.m.


Dinner
Cafeteria


Diversity Professionals Dinner Meeting
Cafeteria Banquet Room


7-8:30 p.m.


Poetry Lounge
Sutherland Auditorium


8:30-10 p.m.


Student Reception
Andrews Banquet Room

Saturday, February 22
8–9 a.m.

Continental Breakfast
Cafeteria Banquet Room


9-10:20 a.m.

Plenary Session: Alexia Salvatierra & Adam Edgerly
Sutherland Auditorium

10:30 a.m.-12 p.m.

Workshops Session 3
Multiple Locations

12-1:20 p.m.

Lunch
Cafeteria

Educators' Luncheon with Dr. Octavio Esqueda
Cafeteria Banquet Room

1:30-3 p.m.

Workshops Session 4
Multiple Locations

3-4 p.m.

Refreshment Reception and SCORR Action Network
Sutherland Walkway

4-5:30 p.m.

Story Slam: Narratives of Redemption and Identity Formation
Sutherland Auditorium

5:30-6:30 p.m.

Dinner
Cafeteria

7-9 p.m.

Campus Debrief Sessions
Multiple Locations
SCORR 2020 Workshop Descriptions
Workshop sessions are organized based on attendees level of familiarity and experience.
Emerging-those new to the conversation.
Expanding-those who understand basic concepts and desire to continue exploring.
Engaging-those committed to explore complexity and build skills for action and advocacy.
Friday, February 21
Time
Workshop
Location
10:30–11:50 a.m.
Building Intercultural Skills for Effective Student Leadership

Erika Berting | Emerging

What makes a great student leader? Sure, we can throw around words like "collaborative," "inclusive" or "great communicator," but how do you get beyond just buzzwords? How can you have more effective and compassionate interaction with students who come from varying backgrounds and cultures? The goals of this workshop are: to provide you with vocabulary to have better dialogues, to inspire and not overwhelm you, and most importantly, to better equip you to be an effective servant leader — because intercultural skills are not optional for effective Kingdom living.

Business 206
Majority World Theologies: Theologizing From Africa, Asia, Latin America and the Ends of the Earth
Allen Yeh | Engaging


The goal of every people group who have received the Gospel is eventually to be self-sustaining, self-governing, self-propagating, and self-theologizing. This workshop will focus on the last of that list, namely that God has endowed every culture with certain lenses/filters which--while they could be limitations--can also be valuable in bringing diverse insights into the character of God and how he works in this world. Attention will be given to the contributions of Africa, Asian, and Latin American theologies, and how people with ancestry from those continents can adapt these theologies for the United States as well.

Talbot East 109
Prayers for the Process: Spiritual Practices for White People Engaging Racial Justice

Landon White, Chad Miller | Emerging-Engaging


Every one of us has biases and blindspots, both personal and cultural, and no one knows these things in our hearts better than our Creator. There's also no one that can help us deal with them better than our Redeemer. This session will explore the role that prayer plays in processing our cultural identities, how bringing these issues before God deepens our relationships with Him and with others, and specific spiritual disciplines beneficial to the process.

Lim Center 043
A Tough Mind and a Tender Heart: Dealing with Unconscious Bias

Alicia Miller Andre, Walter Augustine | Expanding

In his sermon, "A Tough Mind and a Tender Heart," Dr. Martin Luther King Jr. argued that too many people are both tender hearted and tender minded. This leads to pre-judging others without learning and knowing all of the facts. Today, we would call this experience "Unconscious Bias"; and truth be told, we are all guilty of it in some shape, form or fashion at times in our lives. Join us as we explore what is unconscious bias, how to recognize our own unconscious bias, and learn strategies for dealing with our unconscious biases.

Lim Center 041
Confronting Race: Asian Americans at a Christian University

Eunice Hong | Expanding


Issues of race on America's college campuses are increasingly prominent in the current socio-political environment. In this pilot study, Asian American students shared their experiences of race in a private Christian university in Southern California. Two key overlapping themes emerged from the data: Campus Environment and Identity Formation. The central understanding that developed was that students' experiences of race was linked to an identity formation process as they transitioned from their home context to the university environment. Based on the study's findings, this breakout session seeks to understand ways to navigate through these shared experiences of race and identity.

Sutherland 115
When Latina/o Identity and Christian Faith Meet
(Cuando la Identidad Latina/o y la Fe Cristiana se Encuentran)

Norlan Hernandez | Emerging and Expanding


Latina/o cultural/ethnic identity and Christian faith are often evaluated separately. In this workshop, the presenter will be sharing his research findings on the intersection of Latina/o community and Christian faith. Participants will gain an understanding of topics such as Latina/o identity, generational gap, Christian theology, and the interplay of all of these. This session will be presented in Spanish in its entirety.


La identidad cultural/étnica latina/o y la fe cristiana a menudo se evalúan por separado. En este taller, el presentador compartirá los resultados de su investigación sobre la intersección de la comunidad latina y la fe cristiana. Los participantes comprenderán temas como la identidad latina/o, la brecha generacional, la teología Cristiana y la interacción de todos estos.

Sutherland 118
Cultural Humility: A Path Inward, Outward and Forward

Christina Lee Kim | Emerging-Expanding

Cultural humility, a construct born out of the health sciences, is defined as "the ability to maintain an interpersonal stance that is other-oriented (or open to the other) in relation to aspects of cultural identity that are most important to the person" (Hook, Davis, Owen, Worthington, & Utsey, 2013). This workshop will present the construct of cultural humility alongside a biblical understanding of humility. It will also set out to discuss humility in the context of doing justice and loving mercy. What are the necessary elements of cultural humility? What are the barriers? Could the construct of humility, and specifically cultural humility, provide us a way forward in navigating the challenges of addressing multiculturalism on Christian campuses?

Sutherland 214
Reconciling the Black Experience in the Body of Christ

JP Foster | Emerging-Expanding


In this seminar, we will explore the black experience in the body of Christ. This course will identify key tactics that were used to devalue Blacks and justify slavery from a Biblical perspective and create tension within the body of Christ. Furthermore, we will rediscover the Black presence in the Bible within Biblical history and discuss key ways to bring about racial reconciliation in light of the tension we still experience today.


Sutherland 215
Inheriting the Legacy and Vision of Frederick Douglass: Panel Discussion

Panelists: Diane Vincent, Marc Malandra, Melissa Schubert, Ruth Naomi Floyd | Emerging-Expanding

Biola faculty join Ruth Naomi Floyd, an artist and educator whose new body of compositions, Frederick Douglass Jazzworks, musically considers the speeches and writings of the nineteenth-century abolitionist, orator, writer and statesman. Faculty from the Humanities and Social Sciences will join Ms. Floyd to consider together ways that Douglass's voice continues to guide and challenge both the church and the university in their relationships to the progress of human liberty.

Calvary Chapel
Finding Your Way: Navigating Institutions as a Leader of Color

(Faculty/Staff Track)
Joel Perez | Expanding

Are you a professional of color trying to find your way at a predominantly white institution? This session is designed for professionals of color that are looking for strategies on how to navigate predominantly White institutions. Topics will include developing a network of support, self-care, navigating the politics of difference, and how to be an effective leader.

Rose 4
Practices for Inclusive Hiring

(Faculty/Staff Track)
Laura Igram | Expanding

As college students become more diverse, we must be sure we hire employees who reflect campus demographics and serve students well. This presentation will cover implementation of inclusive hiring practices across the division of Student Development at Biola University. The presenter will touch on key concepts relevant to inclusive hiring with focus on culture fit, unconscious bias, equity, and access. Presenter will also share positive outcomes and lessons learned in implementing these practices across all permanent staff hiring processes, and will share direct feedback from staff involved. Finally, attendees will leave this session with concrete steps, resources, and tips to ensure inclusion in their own processes for recruiting, interviewing, and hiring. This session is meant for staff/faculty attendees of SCORR who are "expanding" and "engaging" level learners.
Rose 3
1:30–3 p.m.
Diversity: A Biblical and Theological Account

Leon Harris | Emerging-Expanding


The concept of diversity is currently a topic of discussion that has permeated nearly all areas within our society and is typically viewed through the framework of economic gains, secular politics, public policy compliance, etc. The purpose of this session is to demonstrate that diversity is proper goal because it is embedded in the Triune God's goal for creation. During the session, we will review Biblical passages and explore various theological topics in order to ground diversity from the witness of scripture. The session will include time for the participants to engage in activities designed to stimulate a Biblical and Theological account of diversity towards real-life application.

Calvary Chapel
Worshipful Humility: How Diverse Worship Invites Us Toward Reconciliation and Prophetic Justice

Aja Grant, Landon White | Emerging-Expanding

With the commercial success of groups like Hillsong and Bethel, worship music has a definitive sound. With that, diverse expressions of worship have been neglected at best. In our multicultural world, what can we do to develop diverse expressions of worship that better capture our spiritual and cultural heritage? In this beginner-level seminar, we explore the importance of multicultural worship and how we might develop this in our contexts.

Lim Center 043
Friends, Family and Matters of Justice: Engaging in Difficult Diversity Conversations with Loved Ones

Kathryn Ecklund | Expanding-Engaging

Family gatherings are often filled with fun and fellowship, but it can also be times of awkward tension when friends or family hold to different views and operate from different paradigms. When people develop their identity as an advocate and ally for marginalized or oppressed groups, navigating lifelong relationships can become challenging. One becomes aware of the entrenched internalized biases that people they care deeply about hold and express. In this session, participants will examine the complex dynamics of promoting justice with loved ones, learn skills for navigating difficult conversations with those they care about and develop a decision-making matrix for assessing how to most effectively engage with loved ones when issues of advocacy and justice are being considered.

Business 206
Disability in the Diversity Discussion

Dr. Denise P. Reid, Ph.D. | Expanding


Far too often, disability is absent from conversations on diversity. Because disability exists across all diversity categories such as race, gender, age, religion, and social class, persons with disabilities technically comprise the largest minority group. It is essential to understand the experiences of racial / ethnic minorities are similar to the experiences of persons with disabilities. This workshop will define the medical and social models of disability, compare and contrast experiences of persons with disabilities and other diversity categories, and explore rationales for the consistent inclusion of disability in the diversity conversation.

Sutherland 118
Interracial Marriage: Lessons in Reconciliation for the Church

Jody Fernando, Rukshan Fernando | Emerging-Expanding

Living daily in an interracial marriage provides lessons that can be applied to the church at large as it seeks to foster unity over isolation. Like marriage, interracial relationships in the church can be rocky, but when members learn to share honestly, listen carefully, pay attention, and be intentional, they lay a foundation for deeply committed and trusting relationships. This workshop will consider how skills learned in interracial marriages can serve as models for the church to pursue racial reconciliation among its members.

Rose 2
Class Divided: The Impact of Socioeconomic Status on Decision-Making

Andre Stephens | Expanding - Engaging


In this session, awareness and insight of socio-economic status in student engagement and its implications are considered. This session will provide a brief review of literature and data on socioeconomic class in higher education. The remainder of the session will be interactive as attendees will review and respond to a case study on student conduct and how SES factors into the decision-making.

Talbot East 109
Navigating Christian Higher Education as a Woman of Color

Amanda Slaughter | Emerging-Engaging


How does one grow to thrive at an institution where one first arrived feeling like one didn't belong? How does one thrive in the midst of classes and community while keeping focused on preparing yourself for a career? During this session, I will share my story of navigating the Christian higher education environment as a woman of color, first as a student and later as an employee. We will dive deeper into navigating life and landmines at a Predominately White Institution, developing identify, and explore practical elements of developing grit, purpose and self-efficiency for those who desire to find their space and thrive in college or wish to advance into leadership. This session will also explore tips to building a successful networks, soul care, and creating your own professional development plan.

Business 109
How We Talk About Things Matters: Challenging Conversations in a Challenging Climate

Joy Qualls | Emerging-Engaging

This workshop will address how we engage in conversations on difficult or controversial subjects when the climate for those conversations is equally challenging. We will look at strategies for both interpersonal and public contexts as well as address social media and the need for more, not less conversation.

Sutherland 215
Human Dignity in the Age of Mass Incarceration

Michal Meulenberg, Jasmine Ward | Emerging-Expanding

The United States of America is home to 5% of the world's population, but 25% of the world's incarcerated population. However, it does not have higher crime rates than other developed countries. This crisis of a broken criminal justice system overwhelmingly impacts people of color. Why is that and what can we do about it? Come learn more!

Lim Center 041
Learning to Lead with Courage: Personal and Institutional Change for Diversity

(Faculty/Staff Track)
Carrie Stockton | Emerging-Expanding-Engaging

Are you a leader looking to build your team's commitment to and capacity for diversity and justice? This session will provide perspective about how to pursue learning and community that can cultivate capacity to engage in institutional change for diversity and inclusion. Some of the topics that will be addressed in this session include: (1) raising self-awareness about diversity and developing skills and attitudes in accordance with this awareness, (2) consideration of how and why to build teams that value and are committed to diversity and justice, (3) complexities that arise in this work, and (4) strategies for investing in institutional change for diversity and justice in Christian higher education. Personal stories, case studies, and research will be interwoven to provide a balance of theory and practice.

Sutherland 214
Engaging Hispanic Students: Understanding the Community and Implementing High Impact Practices in the Classroom

(Faculty/Staff Track)
Itzel Reyes, Octavio Esqueda

Hispanics comprise the largest minority group in the nation, make up 22.7% of all college students and are a source of growth for the evangelical community in the United States. However, Hispanic students, compared to non-Hispanic Asians, Whites and Blacks, continue to be the least likely to complete a bachelor's degree. This workshop will explore key concepts that are relevant to form a more holistic and nuanced understanding of the Latina/o community with the goal of improving student success. High-impact pedagogical practices that faculty can implement in the classroom will also be discussed.

Rose 4
Saturday, February 22
Time
Workshop
Location
10:30–12 p.m.
Building Intercultural Skills for Effective Student Leadership

Erika Berting | Emerging

What makes a great student leader? Sure, we can throw around words like "collaborative," "inclusive" or "great communicator," but how do you get beyond just buzzwords? How can you have more effective and compassionate interaction with students who come from varying backgrounds and cultures? The goals of this workshop are: to provide you with vocabulary to have better dialogues, to inspire and not overwhelm you, and most importantly, to better equip you to be an effective servant leader — because intercultural skills are not optional for effective Kingdom living.

Business 206
Koinonia:  Living as a Kingdom Citizen

Walter Augustine | Emerging-Expanding-Engaging

The Greek term Koinonia is often translated as "Fellowship", which brings to mind church dinners and hangouts; or "Communion", which brings to mind crackers and grape juice. But Koinonia actually means so much more. This session will explore the New Testament concept and practice of Koinonia, and how it might be applied to socio-economic, gender, cultural and disability issues within the Body of Christ today.

Business 207
Depolarizing Cross-Cultural Relationships: Rewriting the Narrative

Norlan Hernandez, David Cimbora | Expanding - Engaging

Our communities are experiencing an onslaught of negativity, fostered by our adoption of relational frameworks that have polarization and judgment as their basis. Where differences of thought, behavior, and emotion (not to mention physical characteristics) exist between us, we can easily succumb to the tendency to view the "other" as bad or less than. We see intentional cross-cultural relationships as an antidote to polarization and judgment. This workshop will introduce the audience to practical ways of engaging cross-culturally, as well as exploring personal hindrances that we must overcome. The framework for the workshop rests on theological and biblical integration, personal narratives, and a model for cross-cultural relationships developed by the speakers.

Sutherland 118
Welcoming the Stranger: Pastoral and Prophetic Approaches to Immigrants and Immigration

Alexia Salvatierra | Expanding-Engaging

What does the Bible have to say about immigration? Is there an immigration crisis? Is the immigration system broken and in what way? How can and should Christians respond to the immigration families in our midst? There are many timely questions to be addressed. This session will begin a discussion on the crucial issues of our day surrounding immigration and how we as Christians should respond. Come prepared to listen to stories, examine current data and engage in lively discussion.

Sutherland 215
Seats & Tables: Defining Self & Developing Self Esteem in Predominantly White Spaces-A Workshop for Women of Color

Peace Amadi | Emerging-Expanding

This workshop will look at identity from a biblical perspective, paying special attention to identity issues unique to women of color. Key focal points of this workshop will include: developing a healthy self-image, building self-esteem, cultivating self-development, maintaining culturally diverse relationships, and navigating culturally diverse environments in our current world.

Business 109
Glass Ceiling or Cage? A Closer Look at Race and Gender in Higher Education

La Dawn Johnson | Engaging-Expanding

This session will take a closer look at the established rewards systems based in US academic institutions (O'Meara) and how race and gender intersect. Why do we see such low representation of certain groups within higher education? What can we do about it? Is there hope for change? Come prepared to engage in thought and discussion.

Rose 2
How Do We Think Biblically about Our Social Privileges and Disadvantages?

Stephanie Chan | Engaging-Expanding

How do Christian college students view the social advantages and disadvantages they've experienced in their lives from a Christian perspective? How are their perspectives shaped by their race, class, and gender? In this workshop, I will report the findings of a 3-year study answering these questions. Then, together, we will reflect on and discuss where these perspectives come from, the possible limitations of these perspectives, and how we as Christians can re-imagine our social advantages and disadvantages in ways that support the pursuit of social justice.

Sutherland 214
Crazy Smart Asians: Contesting the Model Minority Myth

Jason Cha, Jenny Elsey | Expanding

Are you good at math? Are you very hard working, but very quiet and polite? These are all okay because they are "positive stereotypes" right? WRONG! This workshop will deconstruct the problematic nature of the model minority MYTH and how this trope is problematic towards collective justice. The ever-changing climate of race in this country is becoming more and more complex with issues related to affirmative action, educational representation, and assimilation. The Asian Pacific Islander (API) community plays a very unique role in the often "Black-White" race conversation that also impacts our understanding of our own experiences. Come and join a presentation and more importantly, a dialogue around making sense of the Asian American identity in a very complex climate of race in the United States.
Talbot East 109
Break The Silence: 1619 Remembered

Chisondi Warioba, Tori Davis and Miah Williams | Expanding

Our nation took time this past year to commemorate 400 years since African slaves came to the United States in 1619. This workshop features Westmont College's Black Student Union (BSU) and their program that included observing a day of silence as an act of worship and lament of the complex and painful legacy of slavery and racial injustice that marks the history of our country. BSU members will share how they were able to find their voice by coming together in silence.

Business 203
Making Room: Learning from the Ministry of Jesus to Create Space for Marginalized Voices

Kriselle Mendoza and Lindsay Dumas | Expanding-Engaging

As followers of Jesus, we have been taught the Gospel through a lens that has unintentionally excluded certain voices and stories. However, when we look at the ministry of Jesus and understand the political, historical, and social context surrounding his ministry, we see from his interactions with others that he pursues those overlooked by society. In our own communities, we must learn to make space for marginalized voices, and re-evaluate the way we view Jesus and do church and missions. In this workshop, we will unpack Jesus' ministry and learn how we can apply this to our everyday interactions with others.
Business 220
How to Best Serve Students with Adverse Childhood Experiences (ACEs)


Carolina Serna, Connie Whitwood, Kendall Robins, Shanti Regester | Emerging-Expanding

A panel of experts will address the needs of students with adverse childhood experiences (ACEs), moderated by Dr. Carolina Serna. Panel members will discuss evidence-based research and strategies to help you better understand and serve students in the classroom who have had such experiences. You will learn how to be intentional in building trauma-informed environments and will leave with applicable tools to utilize in your current or future profession.

Business 105
1:30–3 p.m.
Mixed, Hapa, Other: Developing Cultural Identity for People of Blended Heritage

Erika Bertling | Expanding

"What are you?" "Yeah, but you look white/black/Asian/etc." "Check only one." Any person of blended heritage — whether ethnically or culturally based, or both — understands that it is a challenge to live in a world obsessed with classification and still remain true to one's identity. But how do you embark on that intensely personal journey of cultural identity formation when your signposts are in multiple colors, languages and places? In this workshop, open to people of any background, we'll discuss the frustrations and joys of having a blended heritage, explore how to begin or continue articulating your unique story and learn how to support one another as we figure out who and what defines us.

Sutherland 215
Everybody Talkin' 'Bout Freedom

Walter Augustine, Leon Harris | Emerging/Engaging/Expanding

Freedom – also sometimes called liberation - is a topic that has been both central and controversial in the United States for centuries. From the nation's founding upon the principles of freedom, to the songs of slaves crying out for freedom, to renewed calls today for various forms of freedom, everybody's talking about freedom. But what is freedom; and equally as important, what is the purpose of freedom? This workshop will explore the biblical and theological concept of freedom and its potential implications for us today.

Business 206
Why Racial Conciliation Must Be A Priority of the Local Church

John Williams | Expanding-Engaging

Years have passed since Dr. Martin Luther King stated that Sunday morning is the most segregated hour of the week. The need for the church to be a witness to the world for racial healing is as great as ever. This session will address why racial conciliation is necessary and must take place in the local church . The session will also explore the strategies and challenges to creating and sustaining a reconciliation ministry in one's church.

Business 207
Jesus and Politics: Loving Neighbors and Enemies in an Age of Division

Tom Crisp, Brad Christerson | Expanding

In the recent presidential election, certain racial and religious groups were deliberately targeted with hateful rhetoric, which has resulted in an increase in hate crimes and acts of violence targeting those groups. There are also concerns that new policies will be implemented harming those communities. This panel will explore the question what following Jesus' command to love our neighbors looks like in this political climate. How do we, on the one hand, support and defend targeted communities and, on the other, love those who oppose us?

Rose 2
Race, Gender and Power: The Responsibility of Men with Sexual Assault in Society

Adam Edgerly | Expanding-Engaging

In recent months, news of sexual assault in our society has proliferated the news and social media. Sexism and sexual assault are clear violations of biblical teachings that all humans are created in the image of God. We often hear and see women addressing this injustice and calling for changes in society for equity and inclusion. But this isn't just a "women's issue." What role do men have in creating just and equitable living environments? More specifically, what role do men in leadership roles in Christian institutions and churches have to address sexism and sexual assault? This session will address what is the responsibility of men to create safe and healthy environments. These topics will be addressed from a biblical and pastoral perspective.

Business 109
A Thin Line Between Love and Hate: Naming Cultural Appropriation

Jason Cha | Expanding-Engaging

We are seeing more and more examples of cultural appropriation ranging from blatantly racist themed parties to subtle microaggressions in the form of disingenuous celebrations of cultural identity. The impact on campus climate has never been more evident as proven this past year with administration coming under fire for ineffective responses to these racially charged incidents and issues on campuses (Claremont McKenna, Mizzou, etc.) This workshop will review common trends on our campuses in recent history and discuss best practices in naming, acknowledging, and creating awareness and education for our college campuses around these issues that negatively impact our campus climate and sense of socially conscious and socially just communities. This workshop will include discussion and hopes to specifically discuss the power of naming something in order to identify, deconstruct, and educate our campuses.

Sutherland 214
Having Our Say: Student Voice Advocating for Justice and Inclusion on Christian campuses

Emily Mata & Brendan Fong | Expanding

Last year three students at Westmont College initiated campus dialogues to address a white presenting image of Jesus in the symbolic prayer chapel in the center of campus. Come and hear the story of how students on Christian College campuses can engage in campus advocacy for racial justice. Students will discuss the intricacies of campus policies and how important it is for students to discover their agency and find their voice to disrupt silence, and inequity on Christian colleges.

Sutherland 118
No Soy de Aqui, Ni soy de Alla: Understanding the Racial and Ethnic Identity of Latina/o/x Students

Melissa Lima | Emerging-Expanding

The Latin population continues to increase in the United States and is gaining a presence in many areas including media, professional careers and higher education. This workshop will look at the unique experiences of Latin students through exploring their racial and ethnic identity development. Participants will be able to walk away with a foundational understanding of the complexities and beauty of the Latin community.

Business 220
Race and Class: Exploring the Connections

Katrina Greene | Expanding

This workshop will explore the connections between race and class in the United States with a brief comparison to the context of South Africa. It will also examine the building of social and cultural competences to negotiate various contexts. In addition, it will explore our role, as Christians, in discussing, addressing, and overcoming the challenges that race and class may create and reinforce in society.

Business 105
Exploring Whiteness, "Allyship," and Our Place in the Beloved Community

Chase Andre | Expanding

This session is for white staff, students and faculty who want to create a more diverse campus culture — but don't always know what that means for them. Join us if you're asking questions like: What should I do when someone says something racist? Do we call ourselves allies? And, what's my seat at the table?

Business 203
How to Best Serve Students with Adverse Childhood Experiences (ACEs)

Carolina Serna, Connie Whitwood, Kendall Robins, Shanti Regester | Emerging-Expanding

A panel of experts will address the needs of students with adverse childhood experiences (ACEs), moderated by Dr. Carolina Serna. Panel members will discuss evidence-based research and strategies to help you better understand and serve students in the classroom who have had such experiences. You will learn how to be intentional in building trauma-informed environments and will leave with applicable tools to utilize in your current or future profession.

Talbot East 109