Friday, February 16, 2018
11 a.m.–12:30 p.m.

Saturday, February 17, 2018
12 a.m.–2 p.m.

Sunday, February 18, 2018
12–10:30 a.m.

Various locations
Cost and Admission
Tickets are required to attend this event.
---
Groups: Please be prepared to enter the following information for attendees when registering: Name, phone number, gender, date and time of arrival and dates needed for student housing.
Registration Deadline: Feb 9, 2018
Registration Fee:
2-Day: Student: $75; Non-Student: $175
1-Day: Student: $40; Non-Student: $100
Special Offer: Register Four Non-Students, Receive Fifth Free
Registration includes:
On-campus housing for students
Meals (Friday breakfast, lunch and dinner, Saturday breakfast, lunch and dinner)
Refreshment breaks
Keynote Sessions, Workshops, Drama Presentation and Poetry Lounge
SCORR Action Network
Conference booklet
Housing Accommodations for Students
Students will stay in the dorm room of a designated Biola student host. Please bring a sleeping bag and pillow. While some of our hosts have couches, please anticipate sleeping on the floor.
Check-In
If you are a part of a student group, please allow an hour to check-in and then to drop off your bags at your host's dorm. Keep in mind that several large groups may arrive around the same time — your patience is appreciated.
Registration check-in is located in the Mosaic Cultural Center (in Rose Hall #41 across from Talbot East #45).
A Note on Weather: SCORR is hosted in sunny (currently drought-ridden) Southern California, so there is (unfortunately) little chance of rain; expect dry weather with highs in the mid-70s and lows in the mid-50s!
---
Registration is FREE; however, you must register to attend the conference. In-person (same-day) registration is offered.
IMPORTANT: The Biola community registration form is a Google form; you must be logged in with your "biola.edu" email address. If you are logged in with a "gmail.com" address, this form will not function correctly.

Registration Check-In and Day-of Registration
Please check-in or register at the Mosaic Cultural Center before attending any sessions. You will receive a nametag and conference schedule at check-in.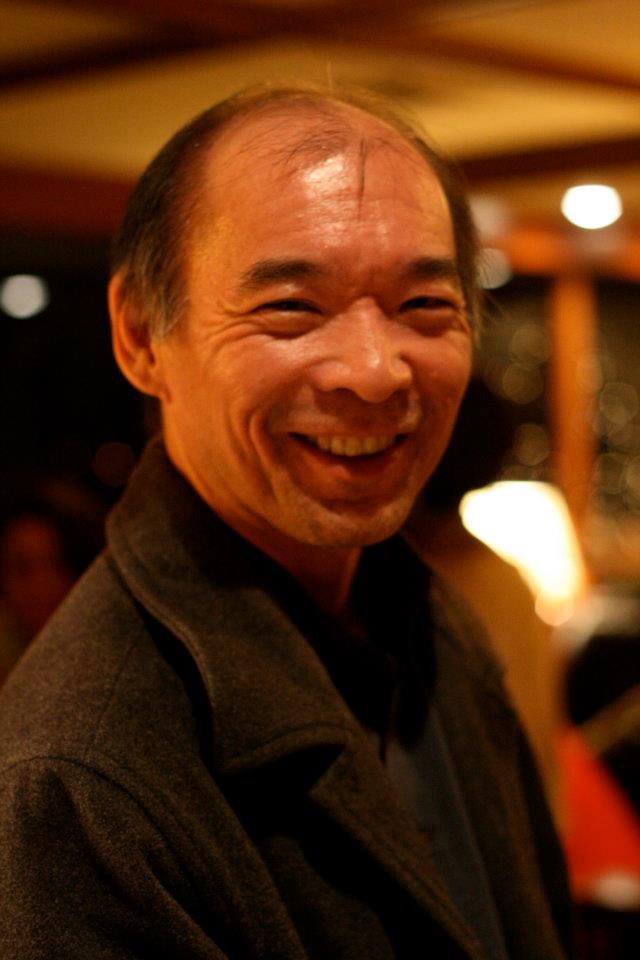 GREETINGS and welcome to the 22nd annual Student Congress on Racial Reconciliation (SCORR). This year's theme comes from the words of the prophet Amos, "Let justice roll down like waters, and righteousness like an ever-flowing stream" (Amos 5:24).
The themes of justice and righteousness can be found throughout the major and minor prophets. The prophet Amos urges the people of God to embrace the path of caring for the marginalized in their midst: for the poor and the needy. Amos declares, "Hate evil, and love good, and establish justice in the gate; it may be that the Lord, the God of Israel will be gracious to the remnant of Joseph" (Amos 5:15). Justice and righteousness is tied to God's mandate and favor to his people.
God's desire is for more than religious rituals, but for his people to engage the wrongs in society to bring about healing and restoration. Just as rivers and streams are life giving to parched and dry lands, so doing justice and righteousness brings life to the people of God, where covenant community is vibrant and thriving.
In the past months, racial, ethnic and nationalist tensions have increased in our nation. The words of the prophet Amos are as timely as ever. As we embark on the 22nd annual SCORR conference, let us focus our hearts and minds on honoring God by caring for the afflicted soul and to be agents of reconciliation; as a result, may we see "rivers of justice and streams of righteousness" flow through us into our broken world.
– Glen Kinoshita, Director, Student Congress on Racial Reconciliation
KEYNOTE SPEAKER
Curtiss Paul DeYoung is the CEO of the Minnesota Council of Churches. He was previously the executive director of the historic racial justice organization, Community Renewal Society in Chicago, and the inaugural Professor of Reconciliation Studies at Bethel University in St. Paul. DeYoung earned degrees from the University of St. Thomas, Howard University School of Divinity and Anderson University. He is an ordained minister in the Church of God. He is an author and editor of 10 books on reconciliation, multiracial congregations, interfaith social justice activism, racism and cultural diversity. He consults and speaks nationally and internationally with extensive relationships among activists and peacemakers in South Africa and the Holy Land.
---
SPEAKERS & FACILITATORS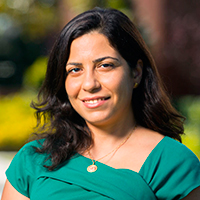 Tania Abouezzeddine is currently Associate Professor of Psychology at Biola. Abouezzeddine graduated from the American University of Beirut in Lebanon with a degree in psychology. She earned her master's degree at Boston University and later her doctorate in psychology specializing in clinical science at the University of Southern California. During her doctorate studies, Abouezzeddine studied the effects of social support from friends and family on adolescents consistently bullied in their school environment. In addition to her work in the area of school trauma, Abouezzeddine received extensive training in the area of clinical neuropsychology working with populations across the lifespan, from pediatrics to geriatrics. In addition to clinical and academic work, Abouezzeddine is heavily involved in ministry both within her community and internationally. She currently leads one of the children Sunday school classes at her home church and is involved with international holistic training with World Orphans.
---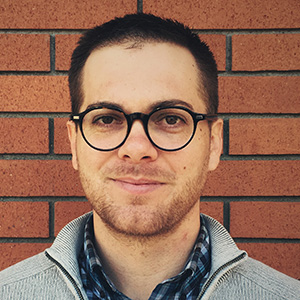 Chase Andre is passionate about helping students cultivate their voice to speak competently and confidently—practicing Christ-like communication in diverse contexts. Chase focuses his research on how communicative acts shape and reshape society, the ethics of intercultural interaction, Martin Luther King, Jr. and the ways in which the Church can pursue justice and shalom in the public sphere. He resides in Los Angeles with his wife Alicia Miller Andre, where they are active community members and leaders in a multiethnic church plant in East LA. In his spare time, Chase works with his family's brokerage in Orange County as a licensed Realtor and uses his experience in real estate to advocate for just and accessible affordable housing. An alumnus of Biola University's Department of Communication Studies, Chase holds a master's degree in intercultural studies ('17), with an emphasis in just peacemaking, from Fuller Theological Seminary.
---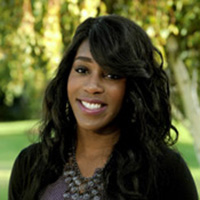 Peace Amadi is a Mental Health Expert, Speaker, and Vision Strategist who is emerging as a leading voice of power, purpose, and potential. Peace Amadi holds a doctorate in psychology (Psy.D) from Azusa Pacific University and BA in psychology from UCLA. She is currently a professor of psychology at Hope International University, the curator of The Pink Couch (an online community that promotes mental health, beauty & style), a former Miss Nigeria in America, the co-founder & director of The Ruby Project (a non-profit for abused women), and an emerging media personality. Due to her active work with students, she was selected as the 2013 faculty recipient of the Servant Leadership Award.
---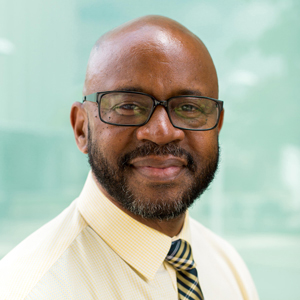 Edgar Barron joined the staff at Azusa Pacific University in May of 2010 as the Executive Director of Multi Ethnic Programs where he provides leadership in the areas of racial reconciliation and minority student development. He became Chair, Department of Leadership and Organizational Psychology in June of 2015. He holds a BS in Business Admin from the University of La Verne, an MA in Leadership from Azusa Pacific University, and is currently a Doctoral candidate at the University of Southern California.
---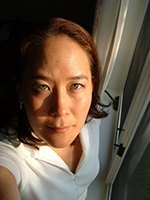 Erika G. Bertling, a proud "100% hapa," was born in New York to her American parents -- a Caucasian dad and a Chinese mom. She was raised in Okinawa, Japan, and had massive culture shock when she moved to California to be a student at Biola. Over the years since, she's stayed based in Los Angeles while traveling to many countries during her career as an audio mixer for television. Erika has remained passionate about diversity education and dialogue, and loves living in a city where such a variety of incredible ethnic food is always available!
---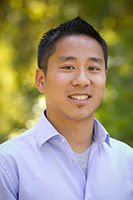 Jason Cha is currently serving as the Director of Intercultural Programs at Westmont College in Santa Barbara, CA. He was born and raised in Maryland and graduated from NC State University in Raleigh, NC where he studied Business and minored in Spanish. Jason later returned to school and obtained a Master's in Student Affairs at University of Vermont where he also worked as an assistant residence director. Since then Jason has worked primarily in Residence Life at UC San Diego, University of Maryland, and University of the Pacific.
---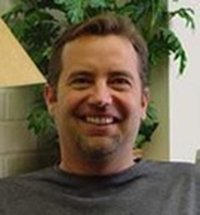 Brad Christerson is Professor of Sociology at Biola University. He is co-author of Growing Up in America: The Power of Race in the Lives of Teens (2010 Stanford University Press) and Against All Odds: The Struggle for Racial Integration in Religious Organizations (2005 New York University Press). He has also written extensively in the area of globalization, immigration, and religion in America.
---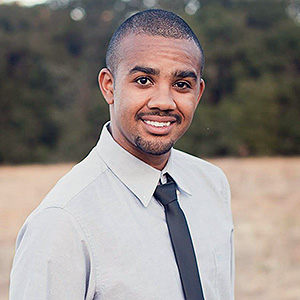 Bryce Coefield received his undergraduate degree in Africana Studies with an emphasis in Sociology and History from Pitzer College. He went on to pursue his Masters in College Counseling and Student Development from Azusa Pacific University. Bryce now serves as the Assistant Director of Intercultural Affairs at Pepperdine University where he works to provide advising, and educational programs, and services that enhance the undergraduate experience for all students and foster a safe, welcoming, inclusive, and educationally stimulating campus environment.
---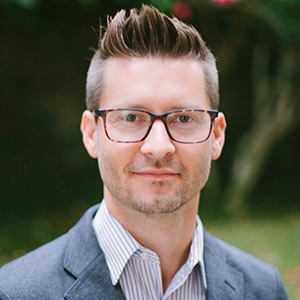 Christopher S. Collins, Ph.D., is interested in research on the role of higher education related to poverty reduction, knowledge extension, public good, and social rates of return. Recent publications include Higher Education and Global Poverty: University Partnerships and the World Bank in Developing Countries (Cambria Press, 2011) and Education Strategy in the Developing World: Revising the World Bank's Education Policy (Emerald Group Publishing Limited, 2012). He earned a Ph.D. with the "Best Dissertation Award" from the Higher Education and Organizational Change program at the Graduate School of Education and Information Studies at UCLA. He also served as a Peace Corps volunteer in Vanuatu, an island nation in the South Pacific.
---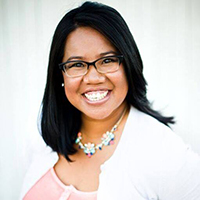 Meleca Consultado received her Bachelor of Arts degree in Intercultural Studies and a minor in TESOL from Biola University. She received her Master's Degree in Higher Education and Student Development from Taylor University. Meleca has six years of experience in higher education and is currently serving as a Resident Director at Biola University. Meleca is passionate about living out neighborly love, bringing back the art of radical hospitality, writing love letters to a broken world, and seeking to find ways to help build bridges and sow seeds of healing and reconciliation within communities and relationships that have been broken. Part of Meleca's narrative is that she immigrated from the Philippines, lived in an extended family household of sixteen, and is a first generation college student.
---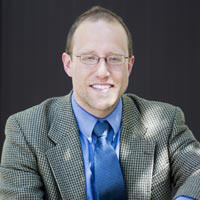 Tom Crisp is Associate Professor and Chair of the philosophy department at Biola University. He has taught at Biola since 2005, holds an M.A. from Biola, and a Ph.D. from the University of Notre Dame. He writes on issues in metaphysics, epistemology, philosophy of religion, and social ethics. Together with his wife and two daughters, he lives in Brea and has been practicing intentional Christian community there with a group of nine other households since 2005.
---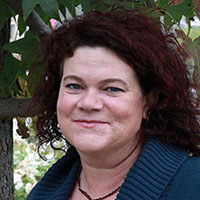 Ralonda Dittmar received her Bachelor of Science degree in Counseling from Texas A&M-Commerce and her Master of Education degree in College Student Affairs from Azusa Pacific University. She has twenty-three years experience working in higher education in areas such as campus ministry, residence life, and academic advising. Currently, she works as an Assistant Director in Spiritual Development Ministries at Biola University. Ralonda is passionate about utilizing various creative mediums to integrate spiritual formation and helping people to discover their gifts, abilities, experiences, and passions and how to weave it into their personal story. Part of her narrative is that she is from a small university town in East Texas that helped to shaped her heart and desire for racial reconciliation and cross-cultural learning.
---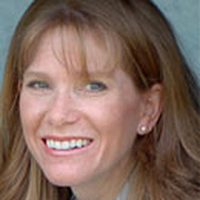 Kathryn Ecklund is a clinical psychologist and a professor and chair of the psychology department at Azusa Pacific University. She has worked in the area of multicultural psychology in clinical, research, and academic areas for more than 20 years. Her clinical work and scholarship in this area has centered around multicultural competence, cultural identity development, intersectionality of identity, and the influence of social systems' embedded values on identity formation.
---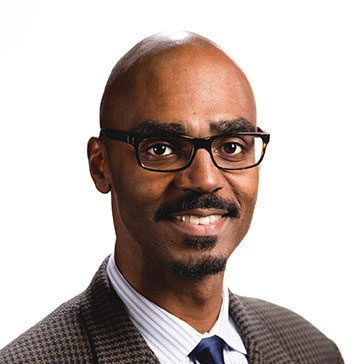 Adam Edgerly serves as Lead Pastor of Newsong Los Angeles Covenant Church, a culturally diverse faith community where people are being reconciled to God and each other. Before entering the pastorate, He served the Evangelical Covenant Church denomination as Regional Director of Church Planting and Community Transformation, and as Associate Director of Evangelism and Prayer. He earned his BA and MA in Intercultural Studies from Biola University and his MBA from Emory University. He loves to learn about world religions and about different cultures, having visited more than twenty countries thus far. Adam enjoys studying in coffee houses and going to the beach with his beloved wife and daughter.
---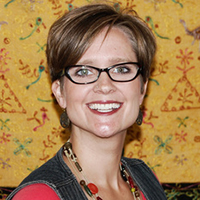 Jody Wiley Fernando does a lot of living between worlds. A Midwestern girl from the cornfields, she is married to a man from a little isle in the Indian Ocean. Together, they raise their bicultural and biracial children, and have family on four continents. She explores the ins-and-outs of intercultural living on her blog Between Worlds (thelinkbetweenworlds.com) and recently published the book Pondering Privilege: Toward a Deeper Understanding of Whiteness, Race, and Faith. She is currently the Director of English Language Learners at Mt. San Antonio College and holds degrees in Spanish Education, Multicultural/Multilingual Education, and Educational Technology.
---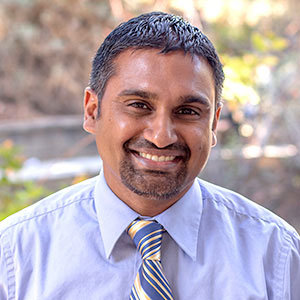 Rukshan Fernando, Ph.D., is the associate dean of the School of Behavior and Applied Sciences at Azusa Pacific University. Growing up in Sri Lanka in the midst of an ethnic civil war fueled Rukshan's commitment to reconciliation and peace among people from diverse backgrounds. His research interests include higher education, non-profit management, and social entrepreneurship.
---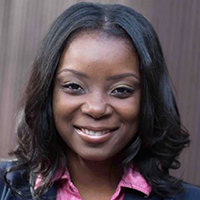 Leah S. Fortson is currently a doctoral intern at the Biola Counseling Center. Leah Received her Master's in Psychology from Fuller Theological Seminary, Graduate School of Psychology. Leah's work emphasizes cultural community approaches and spiritually integrative models of Psychotherapy to address human suffering form holistic perspectives. Leah's clinical work and research includes marginalized individuals exploring barriers to treatment and working to reduce stigmatized perceptions of mental health care. Leah served as an associate pastor for 5 years and continues preaching and teaching the gospel across denominations throughout the Greater Los Angeles area and abroad.
---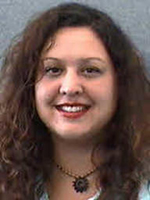 LaDawn Prieto Johnson studied at USC where she focused on Latino Street Gangs and Religious Symbolism/Education and Mental Health. She worked as a Psychiatric Social Worker with LAUSD in the lowest performing schools in Los Angeles. It was in this capacity that she continued to study issues of race, class, gender and violence against the multicultural backdrop of the city. Interacting with several local and governmental agencies to address growing issues of human trafficking, poverty, gang violence, and prostitution. Her publications and efforts have brought her invitations from international agencies, most recently the "International Forum on Gender-based Violence and the Status of Women" in Kigali, Rwanda. Mrs Prieto Johnson lives with her husband and two sons in southern California.
---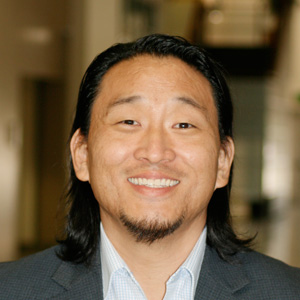 Alexander Jun is a TED speaker and the author of From Here to University: Access, Mobility, and Resilience Among Urban Latino Youth. He has published extensively on issues of postsecondary access for historically underrepresented students in underserved areas, and recently completed a three-year narrative inquiry research project on the educational mobility and academic resilience of Khmer orphans, which he's completing a book about. Jun teaches courses on diversity and social justice in higher education, comparative higher education, and qualitative research methods, and joined APU after 15 years as a faculty members and administrator at USC.
---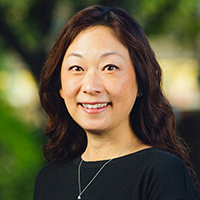 Christina Lee Kim is an Assistant Professor of Psychology at Rosemead School of Psychology, Biola University, and licensed clinical psychologist. She teaches undergraduate courses in developmental psychology and cross-cultural/ethnic issues in psychology. She also provides clinical supervision at the graduate level for doctoral students in clinical psychology. Dr. Kim's research interests include multiculturalism and gender issues, racial and ethnic identity formation, and Asian American psychology.
---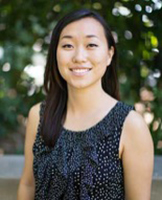 Josephine Hwang Koo is currently a doctoral intern at Biola Counseling Center. As someone from a multicultural upbringing and ministerial background, Josi is passionate about approaching health and healing from a community-grounded cultural psychology lens, with a particular interest in narratives of coloniality, conscientization, health disparities, and cultural identity formation. Her research and clinical work have been focused on serving underprivileged communities, including Latino families of mixed immigration status and individuals with chronic health problems.
---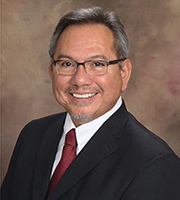 Pete Menjares has extensive experience in Christian higher education, having served as the 11th president of Fresno Pacific University. He also spent 18 years working as a professor and administrator at Biola University, including as associate provost for diversity leadership and vice provost for faculty development and academic effectiveness. Additionally, he has experience as a pastor and a public school teacher. Menjares is currently the Senior Director of the Institute for Faculty Development at Vanguard University. Menjares earned his bachelor's degree in religion at CCCU member Vanguard University (Costa Mesa, CA), his master's in education at California State University Dominguez Hills (Carson, CA), and his doctorate in education at the University of Southern California.
---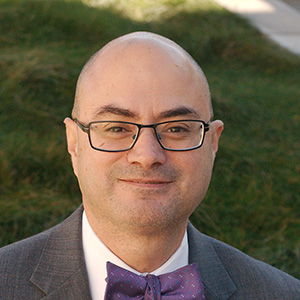 Joel Perez graduated from with a BA from Biola University, received a Master's in Education at Azusa pacific University and a Doctorate at Claremont Graduate University in 2010. Joel served as Dean of Inclusion and Student Leadership Programs/Chief Diversity Officer at George Fox University, the Dean of Students at Seattle Pacific University and is currently the Vice President of Student Life at Whittier College. He is a first generation college graduate and has been married for eighteen years and has four children, Samuel, Noah, Seth, and Eliza.
---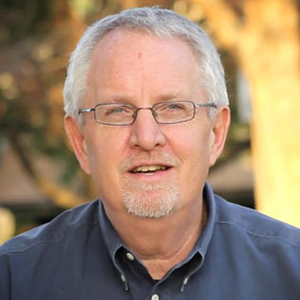 Glen Peterson is the field office director for World Relief Garden Grove that serves all of Southern California. Glen is passionate about empowering the global and local church to serve along side the most vulnerable in our society—the widows, the orphans and the foreign born. The Board of Immigration Appeals has accredited Glen as an immigration representative. He is a licensed pastor at Whittier Area Community Church where he is referred to as the Chaplain of Justice. Glen teaches church leaders at the Seminario Bíblica de las Américas and in the Kilns College Masters in Social Justice program.
---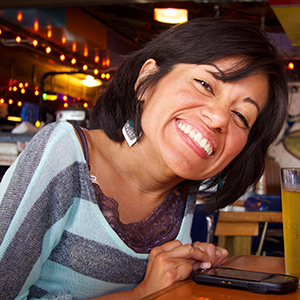 Rosalba Rios graduated with a B.S. in Studio Art from Biola University and has a Master's Degree in Marriage and Family Therapy from California State University, Fullerton. She is currently the Director of Disability Services at Whittier College and is working on a second Master's in Theological Studies at Fuller Theological Seminary. Rosalba has a passion for worship through the arts, as well as serving others through empowerment, counseling, and ministry.
---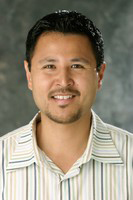 Robert Chao Romero considers himself fortunate to be able to study himself for a living. With a Mexican father from Chihuahua and a Chinese immigrant mother from Hubei in central China, Romero's dual cultural heritage serves as the basis for his academic studies. His research examines Asian immigration to Latin America, as well as the large population of "Asian-Latinos" in the United States Before he joined the UCLA César E. Chávez Department Chicana/o Studies in 2005, Romero was a UC President's Postdoctoral Fellow in the UCLA Department of History and School of Law. Romero received his J.D. from UC Berkeley and his Ph.D. in Latin American history from UCLA. Check out his website at jesusforevolutionaries.org.
---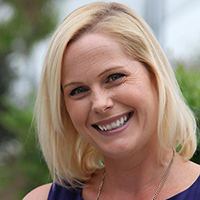 Stephanie Sanford is the Director of Global Student Programs and Development at Biola University. Stephanie was raised in a diverse neighborhood in Long Beach, CA, providing a foundation for her identity. Yet, her multicultural worldview was expanded even further through years spent serving on a church planting team in Kosovo, traveling to over 30 countries, and working as a professor in international student programs in various California universities. She desires to be a cultural bridge for global and domestic students, in order that they might grow more into God's ideal kingdom community. She believes diversity is both a gift and choice, one that promotes the holiness that God seeks to reveal in his children.
---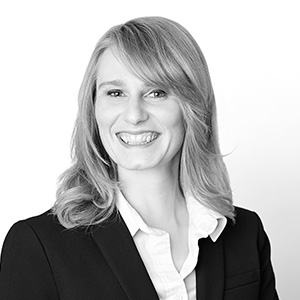 Julia Stanton received her Bachelor's degree in English Literature from Wheaton College and her Master's degree in Higher Education and Student Affairs from Indiana University. She has seven years of experience in higher education and currently works as the Associate Director for the Office of Orientation Programs at the University of Southern California. Julia previously worked for the Department of Residence Life at Biola University and served on Biola's Taskforce for Multi-Ethnic Student Success and Inclusion as well as the First Generation Scholar Program Taskforce.
---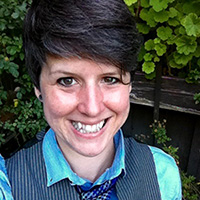 Tracy Teel is currently pursuing a Ph.D. in higher education at UCLA, where she teaches Intergroup Dialogue and facilitation training under the direction of Dr. Sylvia Hurtado. Her doctoral research focuses on social justice education for college student affairs professionals. She is presently working on an NIH-funded project for UCLA's Higher Education Research Institute (HERI) to make undergraduate STEM education more inclusive. Tracy's professional experience in college student affairs includes self-governance, leadership development, student organization advising, campus employment, and assessment.
---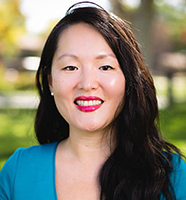 Nancy Wang Yuen is a scholar of race and ethnicity in film, television, and new media. She earned her bachelor's degree in English (creative writing) and a doctorate in sociology from the University of California, Los Angeles. An associate professor of sociology at Biola University, Dr. Yuen enjoys helping her students view media through a critical lens. She teaches classes on research methods, race/gender in popular culture, Asian American studies, and visual sociology. Nancy Yuen's book, Reel Inequality: Hollywood Actors and Racism (2016, Rutgers University Press), examines the barriers African American, Asian American and Latina/o actors face in Hollywood and how they creatively challenge stereotypes.
---
Thursday
| | | |
| --- | --- | --- |
| 7–8:30 p.m. | Worship Mosaic | Calvary Chapel |
Friday
8–9 a.m.

Continental Breakfast

Andrews Banquet Room
9:30–10:20 a.m.
Devotional Session
Andrews Banquet Room
10:30 a.m.–12 p.m.
Workshops Session #1
Multiple locations
12–1:15 p.m.
Professional Staff/Faculty Luncheon
Speaker: Curtis Paul DeYoung

Cafeteria Banquet Room
12–1:15 p.m.
Student Luncheon

Andrews Banquet Room
1:30–3 p.m.
Workshops Session #2
Multiple locations
3–4 p.m.
Refreshment Break and SCORR Action
Network
Andrews Banquet Room
4–5:30 p.m.
Keynote Address: Curtis Paul DeYoung
Sutherland Auditorium
5:30–6:30 p.m.
Dinner
Cafeteria
7–8:30 p.m.
Poetry Lounge
Sutherland Auditorium
8:30–10 p.m.
After Party
Andrews Banquet Room
Saturday
8–9 a.m.
Continental Breakfast

Andrews Banquet Room
9–10:20 a.m.
Story Slam: Narratives of Redemption and Identity Formation

Sutherland Auditorium
10:30 a.m.–12 p.m.
Workshops Session #3
Multiple locations
12–1:20 p.m.
Lunch
Cafeteria
1:30–3 p.m.
Workshops Session #4

Multiple locations
3–4 p.m.
Refreshment Break and SCORR Action
Network
Andrews Banquet Room
4–5:30 p.m.
Keynote Session: Curtis Paul DeYoung
Sutherland Auditorium
5:30–6:30 p.m.
Dinner
Cafeteria
7–9 p.m.
Campus Debrief Sessions
Multiple locations
Worship Mosaic
Thursday, February 15
7–8:30 p.m.
Calvary Chapel (#46)
In anticipation of the 21st annual SCORR conference we will gather to set our hearts toward our Lord in a time of worship. For this evening we will engage in a various styles of Gospel Music, as well as prayer for the Lord to be glorified and for his will to be done through this year's SCORR conference.
---
Chapel
Friday, February 16
9:30–10:20 a.m.
Chase Gymnasium (#18)
Our conference will kick off with chapel featuring a time with Adam Edgerly in an interview and discussion format. Topics will range from addressing the racial and political tensions in our society, to what should our response be as Christians. What are underlying principles that drive how society thinks, how do we begin to engage one another in the midst of a divisive culture? How can we live out our faith in these challenging times? Join us for what promises to be an informative and inspiring time.
(Adam Edgerly is Lead Pastor at Newsong Los Angeles and a Board of Trustee member at Biola University).
---
Refreshment Break and SCORR Action Network
February 17–18
3–4 p.m.
Andrews Banquet Room (#45)
For both days of the conference we will host representative from various ministries, non-profit service agencies and graduate school options for students and staff to interact with. Representatives will be present to interact and provide information as you ponder future service or grad school options for your future. Come and relax over some refreshments as well.
---
Poetry Lounge
Friday, February 16
7–9 p.m.
Sutherland Auditorium (#39)
Poetry is an international language that inspires hearts and minds deeply. Poetry Lounge during SCORR is a time where students, alum and guest artists share their gifts of Spoken Word with the community in order to bless, challenge and encourage the audience at large. Following Poetry Lounge there will be an After Party where all are welcome to join.
---
Story Slam: Narratives of Redemption and Identity Formation
Saturday, February 17
9–10:20 a.m.
Sutherland Auditorium (#39)
Story Slam is a space designed for people from various social identities to share their perspectives and experiences of redemption found in the midst of pain and struggle. Due to the challenges in processing racial tensions in America, Story Slam seeks to create space where empathy, understanding, and perspective taking is practiced and affirmed. As the power of the gospel has reconciled us to be "one new humanity" (Ephesians 2:14), it is our hope that through the power of story, healing and redemption will find its way within us and through us.
---

Location
Biola University, 13800 Biola Avenue, La Mirada, CA 90639
Biola is easily accessible from the I-5 freeway.
Nearest airports:
John Wayne Airport [SNA]
18601 Airport Way
Santa Ana, CA 92707
Directions from airport
Los Angeles International Airport [LAX]
1 World Way
Los Angeles, CA 90045
Directions from airport
Long Beach Airport [LGB]
4100 E Donald Douglas Drive
Long Beach, CA 90808
Directions from airport
Finding Your Way on Campus: Campus Map
If you are visiting from off campus, please register or check-in once you arrive on campus. Registration is located in the Mosaic Cultural Center (in Rose Hall #41 across from Talbot East #45).
Recommended Hotel
Holiday Inn Select Hotel
14299 Firestone Blvd.
La Mirada, CA 90638
1(800) 35-MOUSE
Mention Biola for a discount.
SCORR Housing Volunteering!
We are in need of hospitable Biola students who reside on campus (Bluff Apartments included) to allow visiting college students to sleep on the floor of their room during the conference. Students will bring their own sleeping bag and pillow.
Sign up to be a Housing Volunteer here!
---
SCORR Conference Volunteering!
SCORR has run for 21 years because Biola students donate their time and gifts and skills to make it work...so as we prepare for Year 22, we need you! Come be a part and make a difference!
Learn more about being a Conference Volunteer here!
We're looking for volunteers to help in the following areas:
Housing & Registration Team
Hospitality & Resources Team
Sessions Team
Community Events Team
Marketing & Design Team