Thursday, February 21, 2019
7–8:30 p.m.

Friday, February 22, 2019
9:30 a.m.–8:30 p.m.

Saturday, February 23, 2019
9 a.m.–5:30 p.m.

Various locations
SCORR Conference 2019
Biola Students/Faculty/Staff Registration Information
Registration is free; however, you must register to attend the conference. In-person (same-day) registration is offered.
IMPORTANT: The Biola community registration form is a Google form; you must be logged in with your "biola.edu" email address. If you are logged in with a "gmail.com" address, this form will not function correctly.

Registration Check-In and Day-of Registration
Please check-in or register at the Mosaic Cultural Center before attending any sessions. You will receive a nametag and conference schedule at check-in.
---
Off-Campus Attendees Registration Information
Groups: Please be prepared to enter the following information for attendees when registering: Name, phone number, gender, date and time of arrival and dates needed for student housing.
Registration Deadline: Feb 15, 2019
Registration Fee:
2-Day: Student: $75; Non-Student: $175
1-Day: Student: $40; Non-Student: $100
Special Offer: Register Four Non-Students, Receive Fifth Free
Registration includes:
On-campus housing for students
Meals (Friday breakfast, lunch and dinner, Saturday breakfast, lunch and dinner)
Refreshment breaks
Keynote Sessions, Workshops, Drama Presentation and Poetry Lounge
SCORR Action Network
Conference booklet
Housing Accommodations for Students
Students will stay in the dorm room of a designated Biola student host. Please bring a sleeping bag and pillow. While some of our hosts have couches, please anticipate sleeping on the floor.
Check-In
If you are a part of a student group, please allow an hour to check in and then to drop off your bags at your host's dorm. Keep in mind that several large groups may arrive around the same time — your patience is appreciated.
Registration check-in is located in the Mosaic Cultural Center (in Rose Hall #41 across from Talbot East #45).
A Note on Weather: SCORR is hosted in sunny Southern California, so there is (unfortunately) little chance of rain; expect dry weather with highs in the mid-70s and lows in the mid-50s!
For more information on SCORR including schedule, speakers, and more check out the full conference website.
Questions?
Contact:
scorr@biola.edu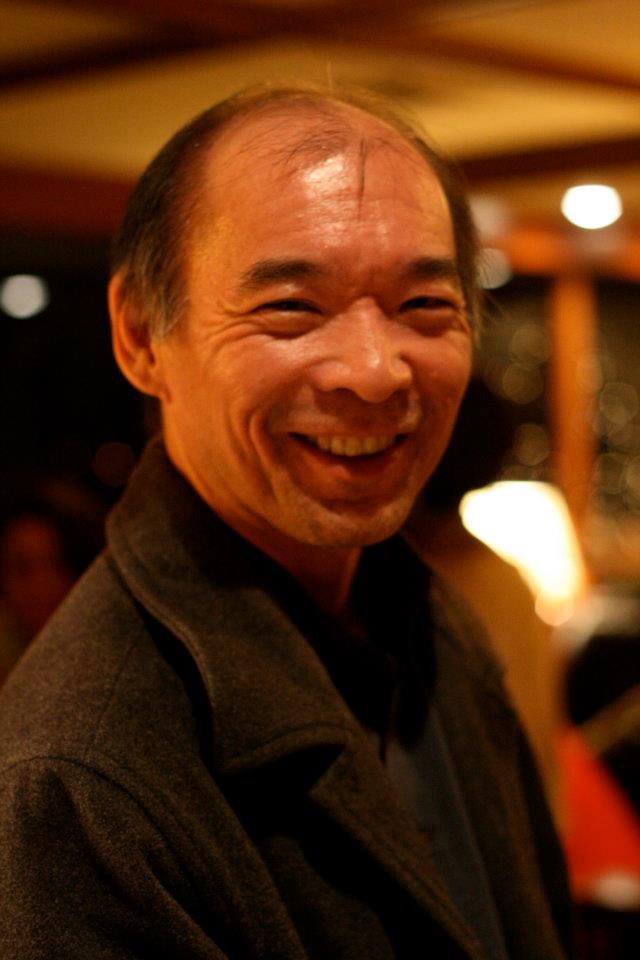 GREETINGS and welcome to the 2019 Student Congress on Racial Reconciliation (SCORR)! Our theme for this year's conference is, "Legacy: Justice, Righteousness, Reconciliation."
Through this year's theme we seek to pause and reflect on how justice, righteousness and reconciliation were values taught and exemplified throughout the Bible and throughout church history. This is the legacy we seek to acknowledge, embrace and continue into the 21st century.
Justice and righteousness are themes replete throughout the major and minor prophets. Isaiah declares, "Learn to do right; seek justice. Defend the oppressed. Take up the cause of the fatherless; plead the case of the widow" (Isaiah 1:17). Similarly, the Lord Jesus Christ in the Sermon on the Mount stated that Kingdom citizens who "hunger and thirst for righteousness" will be filled (Matt. 5:6).
Paul the apostle often exhorted the early church to engage in the ministry of reconciliation. In addressing how Jews and Gentiles are reconciled in Christ, Paul wrote in Ephesians, "For he himself is our peace who has made the two groups one and has destroyed the barrier, the dividing wall of hostility" (Ephesians 2:14). Paul goes on to declare that it was God's purpose to, "create in himself one new humanity out of the two, thus making peace, and in one body to reconcile both of them to God through the cross, by which he put to death their hostility" (Ephesians 2:15-18).
Our nation continues to struggle with division and hostility across partisan lines. Our challenge as the people of God is to exemplify this legacy that has been passed down to us from those throughout biblical times and the history of the church: justice, righteousness and reconciliation. May God give us grace and boldness to continue to follow in the footsteps of those who have gone before us. May their legacy also be ours.
– Glen Kinoshita, Director, Student Congress on Racial Reconciliation
KEYNOTE SPEAKERS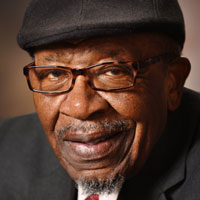 John M. Perkins
Dr. John M. Perkins is a minister, author and community developer. He grew up in Mississippi in a sharecropping family, was an early pioneer of the civil rights movement, and has dedicated his life to the cause of racial equality. Though he was a 3rd-grade drop-out, Perkins has been recognized for his work with 14 honorary doctorate degrees. He has served on the Boards of Directors of World Vision and Prison Fellowship.
John and Vera Mae Perkins have founded several ministry organizations including the John and Vera Mae Perkins Foundation for Justice, Reconciliation and Community Development (JVMPF), the Voice of Calvary Ministries, the Harambee Christian Family Center and the Harambee Preparatory School, the Voice of Calvary Ministries, and the Christian Community Development Association (CCDA).
John has authored and co-authored numerous books, including "With Justice for All," and "Let Justice Roll Down." His latest book is, "One Blood: Parting Words to the Church on Race and Love."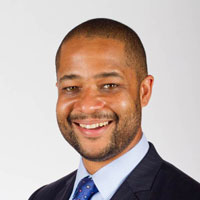 Bryan Loritts
Bryan Loritts is the lead pastor of Abundant Life Christian Fellowship in Silicon Valley. A graduate of Cairn University and Talbot School of Theology, he previously pastored churches in Memphis and Manhattan. The author of numerous books, Loritts is also the president of the Kairos Movement, an organization aimed at establishing the multiethnic church in America as the new normal. He and his wife Korie, have three sons.
---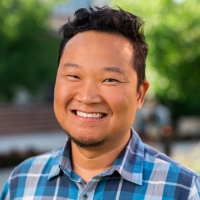 Mike Ahn currently serves as Assistant Dean of Chapels & Worship at Biola University. In this role Mike oversees chapel programs, worship teams, Torrey Conference, and The Biola Hour podcast. He also serves on the pastoral care team. He is a graduate of Haverford College (B.A., History, '01) and Talbot School of Theology's Institute for Spiritual Formation (M.Div., Spiritual Formation, '09), and is currently completing his Ph.D. in Educational Studies (also at Talbot). If he could, he would have two In-N-Out cheeseburgers with chopped chilis, animal style fries, and a Pamplemousse LaCroix for every meal.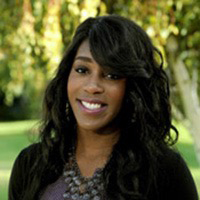 Peace Amadi is a mental health expert, speaker and vision strategist who is emerging as a leading voice of power, purpose and potential. Peace Amadi holds a Doctor of Psychology (Psy.D.) from Azusa Pacific University and B.A. in psychology from UCLA. She is currently a professor of psychology at Hope International University, the curator of The Pink Couch (an online community that promotes mental health, beauty and style), a former Miss Nigeria in America, the co-founder and director of The Ruby Project (a non-profit for abused women) and an emerging media personality. Due to her active work with students, she was selected as the 2013 faculty recipient of the Servant Leadership Award.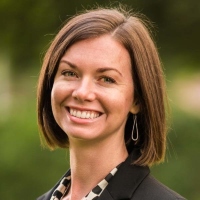 Alicia Miller Andre is the Director of Intercultural Education & Assessment at Biola University. She is energized by re-envisioning the status quo in order to enable students, staff, and faculty to flourish. In 2016, Alicia helped birth the office of Student Enrichment and Intercultural Development (SEID) as Assistant Director, actualizing holistic services for students from diverse backgrounds on Biola's campus. With diverse community as a deep value, she lives close to her church community in East Los Angeles with her husband, Chase Andre, and son, Silas, where they lead a LifeGroup. Alicia holds an MA in Intercultural Studies from Fuller Theological Seminary.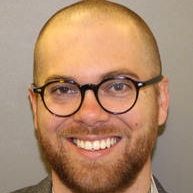 Chase Andre is passionate about helping students cultivate their voice to speak competently and confidently—practicing Christ-like communication in diverse contexts. Chase focuses his research on how communicative acts shape and reshape society, the ethics of intercultural interaction, Martin Luther King, Jr. and the ways in which the Church can pursue justice and shalom in the public sphere. He resides in Los Angeles with his wife Alicia Miller Andre, where they are active community members and leaders in a multiethnic church plant in East LA. In his spare time, Chase works with his family's brokerage in Orange County as a licensed Realtor and uses his experience in real estate to advocate for just and accessible affordable housing. An alumnus of Biola University's Department of Communication Studies, Chase holds a master's degree in intercultural studies ('17), with an emphasis in just peacemaking, from Fuller Theological Seminary.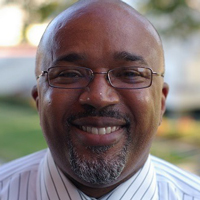 Walter Augustine is the Director of Intercultural Education and Research at Biola University. A native of Chicago, Walter holds a Ph.D. in Theology and Ethics from Garrett-Evangelical Theological Seminary, where his dissertation focused on Christology and Economic Ethics. He is also an ordained Baptist minister who served as the Pastor of Discipleship at Merrill Avenue Baptist Church on the South Side of Chicago for ten years, and as Assistant Pastor at New Vision Ministries — a church plant in Fort Worth, Texas — for four years. Walter's passion is discipling and developing the people of God to maturity in their relationship with Christ and their ministry for Christ.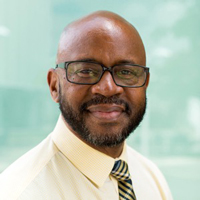 Edgar Barron joined the staff at Azusa Pacific University in May of 2010 as the Executive Director of Multi-Ethnic Programs where he provides leadership in the areas of racial reconciliation and minority student development. He became Chair, Department of Leadership and Organizational Psychology in June of 2015. He holds a bachelor's in business administration from the University of La Verne, an M.A. in Leadership from Azusa Pacific University and a doctorate in Education from the University of Southern California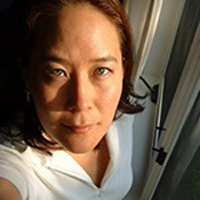 Erika G. Bertling, a proud "100% hapa" and TCK, was born in New York to her American parents: a Caucasian dad and a Chinese mom. She was raised in Okinawa, Japan and returned to the USA — and massive culture shock — when she moved to California for university. Over the years since, she stayed based in Los Angeles during a globe-spanning career working in television. She added another piece to her cultural mosaic when she married into a European family, since her husband is German. Erika has remained passionate about and professionally involved with diversity and intercultural education at a variety of schools and colleges, and loves living in a city where it feels like every corner of the world is represented.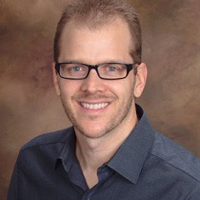 Chad Brennan is a Christian multi-ethnic trainer, strategist and resource innovator. After serving in urban campus ministry for nine years, Chad and his wife, Laurie, launched ReNew Partnerships in 2005 to help Christians build healthy, multi-ethnic churches, colleges and ministries that can more effectively serve our increasingly diverse society. Since that time, ReNew Partnerships' impact has grown rapidly. Chad and their team currently provide biblical multi-ethnic training and coaching for thousands of leaders in dozens of organizations across the country each year. Chad is the author and producer of a number of innovative multi-ethnic training resources including scenario-based e-learning which has been used by over 2300 individuals across the country.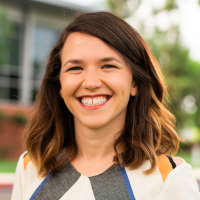 Sarah Brown is currently Resident Director at Biola University. She has a B.A. in Sociology and a M.A. in Spiritual Formation. She enjoys thinking about the intersection of spirituality, culture and systems. Sarah is also a certified Intercultural Development Inventory Qualified Administrator. In her free time she is an avid walker, podcast consumer and a spiritual director.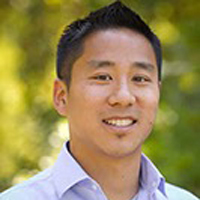 Jason Cha is currently serving as the Director of Intercultural Programs at Westmont College in Santa Barbara, CA. He was born and raised in Maryland and graduated from NC State University in Raleigh, NC, where he studied business and minored in Spanish. Jason later returned to school and obtained a master's in student affairs at University of Vermont where he also worked as an assistant residence director. Since then Jason has worked primarily in Residence Life at UC San Diego, University of Maryland and University of the Pacific.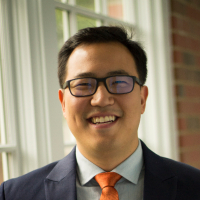 Ray Chang is a pastor/preacher who was born in Chicagoland and has lived all around the world, including Hawaii, Los Angeles, China, South Korea, Guatemala, Spain, and Panama where he served in the Peace Corps. As an avid traveller, he has visited more than 40 countries throughout Asia, South America, Europe, Africa, and North America. His travels have also included volunteer, speaking, and consulting roles. Ray is currently serves as Ministry Associate in the Chaplain's Office at Wheaton College. Ray received a Bachelors of Arts (BA) in Communication from Wheaton College, a Masters of Divinity (Mdiv) from Trinity Evangelical Divinity School, and is currently pursuing a PhD in Higher Education from Azusa Pacific University.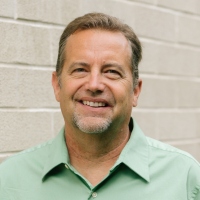 Brad Christerson is Professor of Sociology at Biola University. He is co-author of Growing Up in America: The Power of Race in the Lives of Teens (2010 Stanford University Press) and Against All Odds: The Struggle for Racial Integration in Religious Organizations (2005 New York University Press). He has also written extensively in the area of globalization, immigration, and religion in America.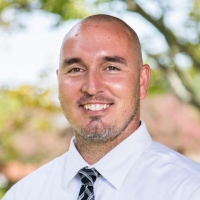 Luciano Cid graduated with a B.A. from California State University of Fullerton with a double major in philosophy and religious studies, he then studied at Chapman University's teaching credential program. It was also at Chapman when Cid was introduced to the interconnection that exists between neuroscience, psychology and education, which lead him to want to explore more about these subjects. This desire led Cid to receive an Ed.M from the Harvard Graduate School of Education in the burgeoning interdisciplinary field of Mind, Brain and Education (MBE). While at Harvard, God stirred his heart to apply to a doctoral program. Consequently, he found himself back in sunny Southern California attending a doctoral program at the University of Southern California (USC). His training at USC was mainly in the fields of educational leadership and educational psychology.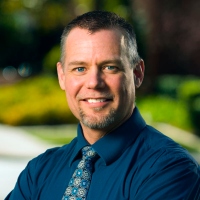 David Cimbora is the Associate Dean of Doctoral Programs at Rosemead School of Psychology. He received his Ph.D. in clinical psychology from the University of Denver in 1997. He has served at Biola for 21 years as a professor, and he also provides couples' therapy through the Biola Counseling Center. He is deeply invested in training multicultural responsiveness and competence, and in building bridges with others. He is passionate about his marriage and raising his two high-school aged children.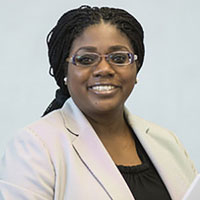 Deshonna Collier-Goubil takes a holistic perspective of the criminal justice system, those with whom the system interacts (victims, offenders, communities), and the challenges the criminal justice system faces in today's rapidly changing climate. Collier encourages her students to think critically and ethically about the criminal justice system, challenging them to study the system from differing perspectives while maintaining a core principle of integrating their faith with their career goals. Her research interests include race and crime, gender and crime, and prisoner re-entry. She has also served as a fellow for the National Institute of Justice and the College Board (Social Justice Fellow). Deshonna received her B.A. from Langston University, a M.A. from Fuller Theological Seminary, and her Ph.D. from Howard University.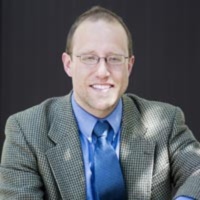 Tom Crisp is associate professor and chair of the philosophy department at Biola University. He has taught at Biola since 2005 and holds an M.A. from Biola and a Ph.D. from the University of Notre Dame. He writes on issues in metaphysics, epistemology, philosophy of religion, and social ethics. Together with his wife and two daughters, he lives in Brea and has been practicing intentional Christian community there with a group of nine other households since 2005.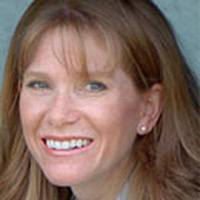 Kathryn Ecklund is a clinical psychologist, a professor and chair of the psychology department at Azusa Pacific University. She has worked in the area of multicultural psychology in clinical, research and academic areas for more than 20 years. Her clinical work and scholarship in this area has centered around multicultural competence, cultural identity development, intersectionality of identity, and the influence of social systems' embedded values on identity formation.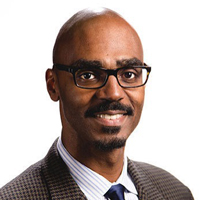 Adam Edgerly serves as Lead Pastor of Newsong Los Angeles Covenant Church, a culturally diverse faith community where people are being reconciled to God and each other. Before entering the pastorate, he served the Evangelical Covenant Church denomination as Regional Director of Church Planting and Community Transformation, and as Associate Director of Evangelism and Prayer. He earned his B.A. and M.A. in Intercultural Studies from Biola University and his MBA from Emory University. He loves to learn about world religions and different cultures, having visited more than twenty countries thus far. Adam enjoys studying in coffee houses and going to the beach with his beloved wife and daughter.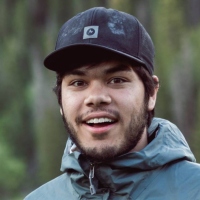 Brendan Fong is a second year Social Science major at Westmont College in Santa Barbara California. A child of a White/European-American mother and a Chinese-American father, Brendan grew up on the southeast side of San Francisco, California. Growing up in an underserved community has given him a heart for urban ministry and racial justice.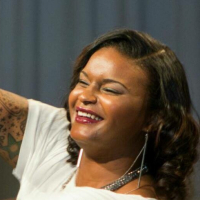 Aja Grant is a break-out artist who desires to please God in all that she pursues. A witness to the true might of God, Aja proceeds to tell her testimony through her ministry of singing and public speaking. Her zeal for God has increased over the years as she attempts to "Die Daily" so that Jesus may live, and love others through her. It is her prayer that everyone she is privileged to worship and minister with are compelled to chase God further, and love Him deeper. Aja is currently the worship leader at Hope's House Christian Ministries, the Gospel Choir Director at Biola University, and recent graduate of Azusa Pacific University. Aja is also a recording artist and you can find her first single and testimony entitled "Breathe" on iTunes and Amazon.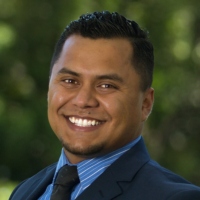 Norlan Hernández is father to Aella Mia and husband to Isabel. He currently works as the Director of Online & Graduate Student Success at Biola University. Norlan received a Bachelor of Arts in Liberal Studies with an emphasis in Interdisciplinary Studies in Culture and Society from California State University, Los Angeles. He completed a Master of Arts in Theology from Fuller Theological Seminary. Norlan is currently pursuing a Ph.D. in Intercultural Studies at Biola's Cook School of Intercultural Studies.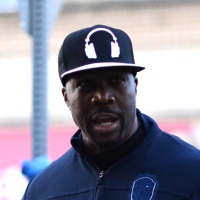 Cue Jean-Marie is the Pastor of The Row LA – "The Church Without Walls" in Downtown Los Angeles' Skid Row community. Pastor Cue has pastored "The Row" Church for 12 years. He is also the founder of Creating Justice LA. Cue's work revolves around addressing injustice through public policy in Los Angeles. For the past eighteen years, Cue has advocated for the rights of poor and homeless people, especially through his ministry. Among his main areas of interest is increasing police accountability and dismantling mass incarceration and the police state in Los Angeles. Cue is a visionary and co-church planter, helping to establish the NewSong LA Covenant Church, of which he is former executive pastor. He is a graduate of the Passing the Mantle Program at the University of Southern California.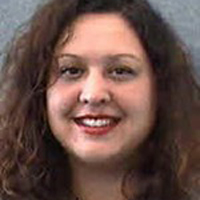 LaDawn Prieto Johnson studied at USC where she focused on Latino street gangs and religious symbolism, education and mental health. She worked as a psychiatric social worker with LAUSD in the lowest performing schools in Los Angeles. It was in this capacity that she continued to study issues of race, class, gender and violence against the multicultural backdrop of the city, interacting with several local and governmental agencies to address growing issues of human trafficking, poverty, gang violence and prostitution. Her publications and efforts have brought her invitations from international agencies, most recently the "International Forum on Gender-based Violence and the Status of Women" in Kigali, Rwanda. Mrs. Prieto Johnson lives with her husband and two sons in southern California.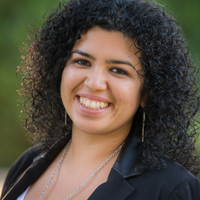 Melissa Lima is an administrator for Leading From Within where the mission is to provide leadership development, empowerment and support to leaders who work in the non profit sector in Santa Barbara, CA. She was born in Los Angeles, but grew up in New Hampshire with Guatemalan immigrant parents. Melissa did her undergrad studies at LeTourneau University in Texas and her master's at Taylor University where she wrote her thesis on the impact of study abroad programs on Latinx students. She has visited several Latin American countries, including Ecuador, Cuba, Costa Rica and many more. She enjoys salsa dancing, Zumba, storytelling and investing in her local community.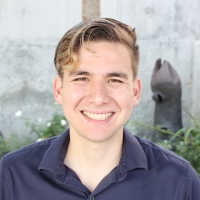 Matthew Lee is a December graduate from Westmont with a degree in Biology. He will start a credential and master's program in the summer with the ultimate goal of teaching science classes in lower income areas. While he waits for his program to begin, Matthew spends his time baking, running, and working with youth.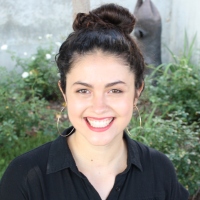 Emily Mata is from Carbondale, Colorado, which has a population of 6,820 and an elevation of 6,181. She loves to dance salsa, bachata and cumbia. Emily is a third-year student at Westmont College, majoring in Studio Art and Spanish with a minor in Writing.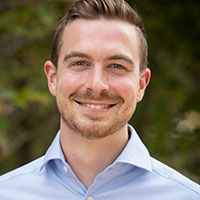 Tim Miller is in his first year serving at Westmont College as a Resident Director. He worked in Residence Life for two years prior at Wheaton College. Tim grew up in a tiny rural town of upstate New York and took the train west, to Chicagoland, for an undergraduate degree in health science at Wheaton College. He stuck around the midwest, working briefly for InterVarsity, before returning to Wheaton to complete his M.A. in Christian Spiritual Formation with an Emphasis in Student Development. He had the unique opportunity to share the master's classroom with his wife; they share a passion for the education and holistic development of emerging adults. Tim continues to be interested in mentoring, residence life, and emerging adulthood. When he's not ResHall bound he can be found riding his bike through the hills of Santa Barbara. Every day he is humbled by the privilege to intersect with the unique narratives of college students.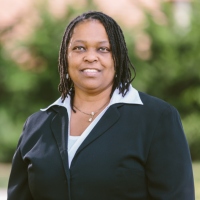 Denise Reid has her Ph.D. from Chapman University, an M.S. from California State University, Fullerton, and a B.A. from California Polytechnic University, Pomona. Reid holds a Multiple Subject Teaching credential and has decades of experience in providing educational accommodations to students with disabilities. While equal access to quality education for students with disabilities is of concern, her recent research has focused on tensions experienced by college students as they negotiate their disabiles and non-disabled identities. Past research includes strategies for the successful transition from high school to college and college success contributes to her concerns that students with disabilities acquire self-advocacy skills and academic success during their K-12 experience.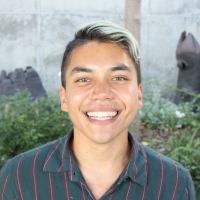 Caleb Rodriguez is a senior at Westmont College, studying English/literature and biology. He currently works as a writing tutor at Santa Barbara City College and as an interpreter at Santa Barbara's Museum of Natural History. Intercultural Programs at Westmont College is one of Caleb's greatest passions, and he hopes to continue to inspire dialogue about race and foster community for people of color through his work in the Multiethnic Student Association.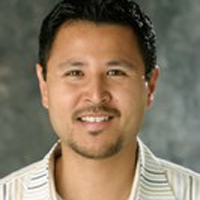 Robert Chao Romero considers himself fortunate to be able to study himself for a living. With a Mexican father from Chihuahua and a Chinese immigrant mother from Hubei in central China, Romero's dual cultural heritage serves as the basis for his academic studies. His research examines Asian immigration to Latin America, as well as the large population of "Asian-Latinos" in the United States. Before he joined the UCLA César E. Chávez Department Chicana/o Studies in 2005, Romero was a UC President's Postdoctoral Fellow in the UCLA Department of History and School of Law. Romero received his J.D. from UC Berkeley and his Ph.D. in Latin American history from UCLA.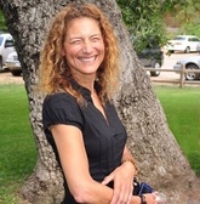 Alexia Salvatierra currently serves as a consultant (training, facilitating, organizing and leading strategic planning) for a variety of national/international organizations, including World Vision USA/World Vision International/Women of Vision, Intervarsity Christian Fellowship and the Christian Community Development Association. She has been a national leader in the areas of working poverty and immigration for over 20 years, including the co-founding of the national Evangelical Immigration Table (a very broad coalition of evangelical leaders and institutions advocating for immigration reform). Alexia is the co-author of "Faith-Rooted Organizing: Mobilizing the Church in Service to the World" (InterVarsity Press) and the founder of the Faith-Rooted Organizing UnNetwork.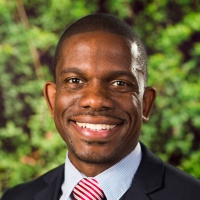 Joshua Smith is a literary and American studies scholar. His primary research interests center on nineteenth-century American thought and the regional and conceptual influence of the American West. As a professor at the Torrey Honors Institute, he also teaches the classics, the knowledge of which he employs to explore the intellectual influences on important American thinkers, writers and historical developments. As an accomplished alto saxophonist, he explores the relationship between music and thought. In particular, he is interested in the ways that jazz exposes a rich intellectual tradition and both parallels and informs literary production. Understanding jazz to be a way of thinking and not merely an artistic style, he employs his creative acumen to exploit the inherent musical quality of oral communication.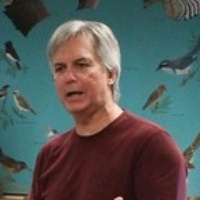 Robert Sowell is the Assistant Executive Director of the Los Angeles County Commission on Human Relations. He currently oversees hate crime documentation, prevention, and response and the Policing and Human Relations initiative in LA County which coordinates efforts to implement policy and practice reforms needed to increase equity in criminal justice systems in LA county.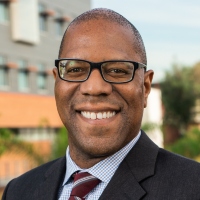 André Stephens was appointed Vice President for Student Development in the summer of 2016. In this role, André leads a dynamic team of co-curricular staff who desire to provide authentic, meaningful learning experiences that foster the character of Christ in students. He is also an active participant in higher education professional organizations having served as the president (2009–2010) of the North American Coalition for Christian Admissions Professionals. André completed his master's degree in speech communication from California State University at Fullerton in 2000 and is currently working on his Ph.D. in Higher Education Administration from Claremont Graduate University.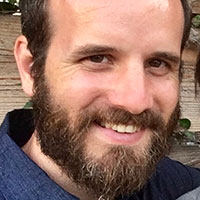 Dan Taylor is in his second year at Westmont as the Assistant Director of Res Life, having served previously at George Fox University and Wheaton College in various Residence Life capacities. He grew up in Iowa, graduated from Gordon College with degrees in music and philosophy, and completed an M.Div. at Trinity Evangelical Divinity School. Dan has the distinction of living on college campuses for the past 17 years as either he or his wife, Sarah, have served in a residence life role. For five of those years he had the amazing opportunity to be the primary caregiver for his daughters!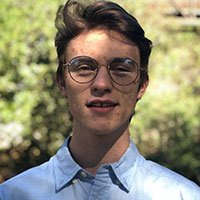 Ben Thomas is a particularly indecisive person, and as a result, he is pursuing a Theater Arts, and Computer Science double major at Westmont College. Some of his other prominent qualities include sleep deprivation, overcommitment, and exceptional tour guide abilities. Ben is a curious and passionate student who loves his community and is figuring out better ways to show it. Someday he will know what he wants to do, but until then he will keep doing just a bit of everything. #LiberalArts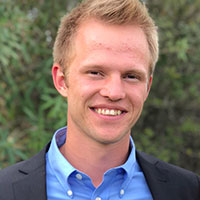 Though he was born in California, Will Walker is one of the few people who has lived in the state of Wyoming. During his second year at Westmont College, Will participated in a study abroad program based in Cairo, Egypt, and chose on the return flight to major in Middle East History. Will serves as the editor in chief of Westmont's student newspaper, The Horizon, and spends his free time being mistaken for Travis, his twin brother.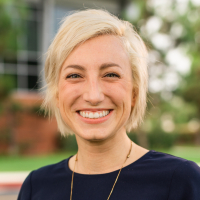 Anne Warner is currently a Resident Director at Biola University. She has a B.A. in Communication Studies from Taylor University, an M.S. in Business Leadership from Grand Canyon University, and an M.A. in Spiritual Formation and Soul Care from Biola University. Anne is also a Spiritual Director with the Center for Spiritual Renewal at Redeemer Church. Additionally, she is passionate about reconciliation, listening, and community belonging.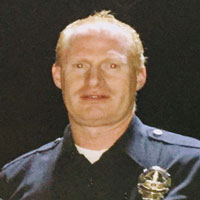 Phil Watson is a 20-year veteran with LAPD having worked patrol in Harbor Division, Rampart Division, Hollywood Division, and Southeast Division. He earned a bachelor in Communication Studies at Azusa Pacific University and attended Talbot School of Theology. He is married and a father of two. He also attends and serves in various ways at Grace Evangelical Free in La Mirada.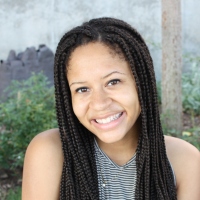 Miah Williams is a sophomore at Westmont College majoring in Psychology with an emphasis on drug rehabilitation. She is the co-president of the Black Student Union at Westmont College and part of the Intercultural Programs as well. Being part of the Intercultural Programs has allowed Miah to engage in conversations surrounding race cross-culturally and what being a person of color means in society today.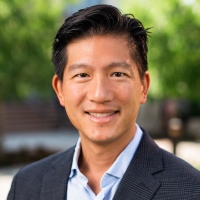 Allen Yeh is Associate Professor of Intercultural Studies and Missiology at Biola University's Cook School of Intercultural Studies. He did his B.A. in Chinese history from Yale University, his M.Div. from Gordon-Conwell Seminary, and his D.Phil. in Latin American missiology from Oxford University. He is author of Polycentric Missiology and co-author (along with Dr. Tite Tienou) of Majority World Theologies. He has been to over 60 countries on every continent.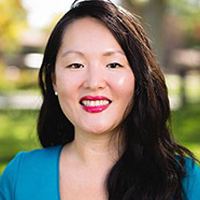 Nancy Wang Yuen is a scholar of race and ethnicity in film, television and new media. She earned her bachelor's degree in English (creative writing) and a doctorate in sociology from the University of California, Los Angeles. An associate professor of sociology at Biola University, Dr. Yuen enjoys helping her students view media through a critical lens. She teaches classes on research methods, race/gender in popular culture, Asian American studies and visual sociology. Nancy Yuen's book, Reel Inequality: Hollywood Actors and Racism (2016, Rutgers University Press), examines the barriers African American, Asian American and Latina/o actors face in Hollywood and how they creatively challenge stereotypes.
Thursday
| | | |
| --- | --- | --- |
| 7–8:30 p.m. | Worship Mosaic | Mayers Auditorium |
Friday
8–9 a.m.

Continental Breakfast

Andrews Banquet Room
9:30–10:20 a.m.
Chapel with John Perkins
Sutherland Auditorium
10:30 a.m.–12 p.m.
Workshops Session #1
Multiple locations
12–1:15 p.m.
Professional Staff/Faculty Luncheon
Speaker: Bryan Loritts

Andrews Banquet Room
12–1:15 p.m.
Student Luncheon

Metzger Lawn
1:30–3 p.m.
Workshops Session #2
Multiple locations
3–4 p.m.
Refreshment Break and SCORR Action
Network
Sutherland Walkway
4–5:30 p.m.
Plenary Session: John Perkins, Bryan Loritts
Sutherland Auditorium
5:30–6:30 p.m.
Dinner
Cafeteria
7–8:30 p.m.
Poetry Lounge
Sutherland Auditorium
8:30–10 p.m.
After Party
Andrews Banquet Room
Saturday
8–9 a.m.
Continental Breakfast

Andrews Banquet Room
9–10:20 a.m.
Plenary Session: Bryan Loritts

Sutherland Auditorium
10:30 a.m.–12 p.m.
Workshops Session #3
Multiple locations
12–1:20 p.m.
Lunch
Cafeteria
12–1:20 p.m.
Educators Luncheon with Joshua Smith
Cafe Banquet Room
1:30–3 p.m.
Workshops Session #4

Multiple locations
3–4 p.m.
Refreshment Break and SCORR Action
Network
Sutherland Walkway
4–5:30 p.m.
Story Slam: Narratives of Redemption and Identity Formation
Sutherland Auditorium
5:30–6:30 p.m.
Dinner
Cafeteria
7–9 p.m.
Campus Debrief Sessions
Multiple locations
SCORR 2019 Workshop Descriptions
Workshop sessions are organized based on attendees' level of familiarity and experience.
Emerging — those new to the conversation.
Expanding — those who understand basic concepts and desire to continue exploring.
Engaging — those committed to explore complexity and build skills for action and advocacy.
Friday, February 22, 2019
10:30-11:50 a.m.
Strategies for Designing Intercultural Education (Staff Track)
Alicia Miller Andre, Water Augustine • Expanding • Rose 3
Do you work in Residence Life, Student Development or another co-curricular department with students? Have you wondered how to effectively educate and equip students for intercultural engagement in today's polarized society? In this workshop, Alicia Miller Andre and Dr, Walter Augustine will share with you some philosophies, strategies and tools that hey have found helpful in the development of intercultural curriculum for their campus. This workshop will be participatory and interactive with best practices and strategies being share by al in attendance, so attendees should bring copies of their curriculum with them to discuss with others.
What is the Biblical Solution to Race/Ethnic Divisions?
Chad Brennan • Emerging • Rose 2
Everyone seems to have a theory about how to fix our divisions and injustices, but none of them seem to work. Can the Bible provide us with a strategy that will actually produce personal and systemic change? Yes! But it may not be what you expect. And it might change the whole way we share our lives together. This workshop isn't about "looking diverse" or "everyone just getting along." It's about a radical, Jesus-style approach to Christian community that will flip our lives and campuses upside down.
The Art of Adaptability: Making the Gospel Relevant in a World of Complexity
Adam Edgerly • Emerging-Expanding • Business 103
The Kingdom of God is a multi-ethnic and multi-national community with citizens from all walks of life. In the midst of such diversity there is much complexity that we can either engage in or distance ourselves from. The Lord calls us to reach diverse communities with his message of love as well as to live, work and play as a covenant community. In this session, we will engage the complexities of how culture impacts how we read scripture and begin building an understanding of how we can engage the diversity of the Body of Christ in all its fullness and be more effective in our service to one another.
Jesus and the "Least of These": Immigration and the Matthew 25 Movement
Robert Chao Romero • Expanding • Business 203
If Jesus were to walk this earth today, how would our Lord address the current issues and controversies relating to immigration? To care for the immigrants in our midst is to care for the "least of these" Jesus mentions in Matthew 25. Current controversies on immigration and DACA are also challenges to the church to engage society with biblical values as our priority. This session will address how justice is a central message of the Bible, how to think biblically on contemporary issues, and how to engage our world around us with a message of hope and reconciliation.
Developing Intercultural Competence for Effective Student Leadership
Ed Barron • Emerging • Talbot East 109
This interactive workshop will provide student leaders with insight and tips into the skills needed to develop their own leadership capacity as well as work effectively with leaders that differ from themselves. Student leaders will be able to explore concepts such as self-discovery and revitalization and how to value other's values in an intercultural context. This interactive workshop will provide student leaders with insight and tips into the skills needed to develop their own leadership capacity as well as work effectively with leaders that differ from themselves. Student leaders will be able to explore concepts such as self-discovery and revitalization and how to value other's values in an intercultural context.
Building and Crossing the Bridge of Cross-Cultural Relationships: "Am I Willing?"
Norlan Hernandez, David Cimbora • Expanding - Engaging • Myers 106
We are living in a polarized world. This world attempts to tell us that differences necessarily lead to divisiveness. Now more than ever, people need to be reminded of the benefits and positive outcomes of cross-cultural relationships. This workshop will introduce the audience to practical ways of engaging cross-culturally, as well as exploring personal hindrances that we must overcome. The framework for the workshop will use theological and biblical components alongside the concepts of Cultural Humility, Cultural Opportunities and Cultural Comfort found in the work of Davis et. al. (2018).
Majority World Theologies: Theologizing From Africa, Asia, Latin America, and the Ends of the Earth
Allen Yeh • Engaging • Business 220
The goal of every people group who have received the Gospel is eventually to be self-sustaining, self-governing, self-propagating, and self-theologizing. This workshop will focus on the last of that list, namely that God has endowed every culture with certain lenses/filters which — while they could be limitations--can also be valuable in bringing diverse insights into the character of God and how he works in this world. Attention will be given to the contributions of Africa, Asian, and Latin American theologies, and how people with ancestry from those continents can adapt these theologies for the United States as well.
Crazy Smart Asians: Contesting the Model Minority Myth
Jason Cha, Nancy Yuen, Ray Chang • Expanding • Talbot East 108
Are you good at math? Are you very hard working, but very quiet and polite? These are all okay because they are "positive stereotypes" right? WRONG! This workshop will deconstruct the problematic nature of the model minority MYTH and how this trope is problematic towards collective justice. The ever-changing climate of race in this country is becoming more and more complex with issues related to affirmative action, educational representation, and assimilation. The Asian Pacific Islander (API) community plays a very unique role in the often "Black-White" race conversation that also impacts our understanding of our own experiences. Come and join a presentation and more importantly, a dialogue around making sense of the Asian American identity in a very complex climate of race in the United States.
#BBQBecky to #MeToo: Space, Place, and Race in Criminal Justice
Deshonna Collier-Goubil • Expanding • Myers 103
From #BlackLivesMatter and #BlueLivesMatter to #SayHerName and #MeToo hashtags, social media activism has become a powerful tool in a call for justice in the criminal justice system. In this gender plays an intriguing role, on the one hand, society continues its long history of protecting and defending White women (the #BBQBecky's of the world) in certain spaces while denying, ignoring and erasing the experience of Women of Color in other spaces. This talk will explore how space, place and race converge and continue the denial of the humanity of women of color in society.
When Your Passport Doesn't Match Your Heart: Developing Identity for Cross-Cultural People
Erika Bertling • Business Building 105 • Emerging-Expanding
There are many terms to describe those whose life exists within the overlapping borders of multiple cultural realities: Cross-Cultural Kid (CCK), Global Nomad, Hidden Immigrant, Borderlander, Traditional or Domestic Third Culture Kid (TCK), Cultural Marginal. But no matter the label, the questions that accompany such an identity are the same: Who is the authentic me? Where am I really from? Where do I belong? This workshop will explore the answers to these questions, as well as how to start living in the freedom of "I am both/and..." rather than in the trap of "I must be either/or...". Whether you're an MK (missionary kid) who struggles to define home or an MC (millennial Christian) who struggles to define faith, you are not alone. Come with pen, paper, and an open mind to share your stories, questions, struggles, and strengths as we explore together the richness of what you carry as a person who bridges worlds.
1:30–3 p.m.
A Tough Mind and a Tender Heart: Dealing with Unconscious Bias (Staff Track)
Alicia Miller Andre, Walter Augustine • Expanding • Rose 3
In his sermon, "A Tough Mind and a Tender Heart," Dr. Martin Luther King Jr. argued that too many people are both tender hearted and tender minded. This leads to pre-judging others without learning and knowing all of the facts. Today, we would call this experience "Unconscious Bias"; and truth be told, we are all guilty of it in some shape, form or fashion at times in our lives. Join us as we explore what is unconscious bias, how to recognize our own unconscious bias, and learn strategies for dealing with our unconscious biases.
Welcoming the Stranger: Pastoral and Prophetic Approaches to Immigrants and Immigration
Alexia Salvatierra • Expanding-Engaging • Talbot East 108
What does the Bible have to say about immigration? Is there an immigration crisis? Is the immigration system broken and in what way? How can and should Christians respond to the immigration families in our midst? There are many timely questions to be addressed. This session will begin a discussion on the crucial issues of our day surrounding immigration and how we as Christians should respond. Come prepared to listen to stories, examine current data and engage in lively discussion.
Friends, Family and Matters of Justice: Engaging in Difficult Diversity Conversations with Loved Ones
Kathryn Ecklund • Expanding-Engaging • Business 203
Family gatherings are often filled with fun and fellowship, but it can also be times of awkward tension when friends or family hold to different views and operate from different paradigms. When people develop their identity as an advocate and ally for marginalized or oppressed groups, navigating lifelong relationships can become challenging. One becomes aware of the entrenched internalized biases that people they care deeply about hold and express. In this session, participants will examine the complex dynamics of promoting justice with loved ones, learn skills for navigating difficult conversations with those they care about and develop a decision-making matrix for assessing how to most effectively engage with loved ones when issues of advocacy and justice are being considered.
The African American Male Experience at Christian Colleges and Universities
Ed Barron • Expanding-Engaging • Business 220
Looking through the lenses of Stereotype Threat, Spiritual Formation and Theories on Racial Dynamics in the United States, this session explores the understudied phenomenon of the African American experience on historically White Christian campuses. A key aspect of this session is its focus on the impact of White normative interpretations of Christianity. Students, staff and faculty will benefit from this session.
Examining Current Realities of Race/Ethnicity in the United States: An Interactive Exercise
Chad Brennan • Emerging • Business 105
Many people question whether race still matters in the United States. They wonder if talking about race only perpetuates the problem of racial divisions. In this workshop, we will start with an interactive exercise that can help us to understand how race operates in powerful, interconnected ways that can be difficult to see. Then, we will look at trends (are racial dynamics getting better or worse?) and how our race impacts our daily life experiences (like getting a job, buying a home, etc.). We will end by discussing, "What can we do about all this?" We will discuss biblical, effective ways that Christians can help to dismantle the racial injustices and divisions that continue to exist in our society and Christian organizations.
Living in-Between: Navigating Biracial Identity when one Parent is White and one is a Person of Color
Rebekah Beeghly, Brendan Fong, Matthew Lee, Emily Mata, Caleb Rodriguez, Miah Williams • Emerging - Expanding • Myers 103
Do you ever feel like you have to choose one side of your family over the other? Do you tend to stick out in pictures with your White friends but also in pictures with your friends of color? Are you White but also not quite "White enough" to be White? Those who are multiracial and identify as part White have a unique experience: one in which they are not part of the dominant culture and yet, somehow, a part of them still is. In discussions about race, the focus often concerns the divide between People of Color and White people; little focus is ever given to multiraciality and the people who reside outside of this binary divide. This workshop will unpack what it means to live in-between on a daily basis—to have one foot in whiteness and the other as People of Color. Featured in the program is a student panel and group discussion to help unpack the complexities of multiraciality within college campuses.
Lessons from the King: Living as our Lord did in the Midst of Divided Communities (presented in Spanish)
Norlan Hernandez • Emerging • Myers 106
Jesus is King. He is the focal point of the Kingdom of God. What can we learn from how Jesus lived his life here on Earth? How does our understanding of the person of Jesus Christ affect our view of His Kingdom and our role in it? Join Norlan Hernández in this session as he answers these questions by highlighting three important characteristics about the person of Jesus Christ - His divinity, His humility, and His everlasting love - found in Matthew 8:5-13. This session can be a great introduction to a different hermeneutic lens for the Emerging audience. This session will be presented in Spanish in its entirety.
Jesús es rey. Él es el punto focal del Reino de Dios. ¿Qué podemos aprender de cómo Jesús vivió su vida aquí en la Tierra? ¿Cómo afecta nuestra comprensión de la persona de Jesucristo nuestra visión de Su Reino y nuestro papel en el Reino? Únete a Norlan Hernández en esta sesión mientras responde a estas preguntas resaltando tres características importantes acerca de la persona de Jesucristo: su divinidad, su humildad y su amor eterno, que se encuentran en Mateo 8: 5-13. Esta sesión puede ser una excelente introducción a una hermenéutica diferente para la audiencia emergente. Esta sesión será presentada en español en su totalidad.
Class Divided: The Impact of Socioeconomic Status on Decision-making
Andre Stephens • Expanding - Engaging • Talbot East 109
In this session, awareness and insight of socio-economic status in student engagement and its implications are considered. This session will provide a brief review of literature and data on socioeconomic class in higher education. The remainder of the session will be interactive as attendees will review and respond to a case study on student conduct and how SES factors into the decision-making.
Beyond Factions: Thinking Biblically Regarding Polarizing Issues in our National Climate
Adam Edgerly • Expanding - Engaging • Business 103
Our nation today is polarized along race, class and political ideologies. The Bible calls us to be a unified people, yet many Christians are just as divided as the world around us. This session will address various polarizing issues in our nation today by addressing questions such as, How do we think biblically about politics rather than allowing politics to influence my biblical understanding? How do we engage this political climate constructively as opposed to adding to the schisms that plague us? How do we find unity in the midst of diverse ideologies?
Navigating Turbulence: Women of Color in Christian College and University Spaces
Deshonna Collier-Goubil • Expanding • Rose 2
While flying and experiencing a bumpy ride, the pilot often come over the intercom system gently reassuring you that this is normal, you will be okay, we are in this together, and will arrive at our destination. This workshop will discuss one woman's journey working, teaching and leading in Christian College settings. Tips and advice will be provided to aid other women of color to navigate their turbulence and thrive in college settings that are dominantly white and male spaces. We are in this together and will arrive at our destinations.
Saturday, February 23, 2019
10:30 a.m.–12 p.m.
Worshipful Humility: How Diverse Worship Invites Us Toward Reconciliation and Prophetic Justice
Mike Ahn, Landon White, Aja Grant • Emerging-Expanding • Talbot East 109
With the commercial success of groups like Hillsong and Bethel, worship music has a definitive sound. With that, diverse expressions of worship have been neglected at best. In our multicultural world, what can we do to develop diverse expressions of worship that better capture our spiritual and cultural heritage? In this beginner-level seminar, we explore the importance of multicultural worship and how we might develop this in our contexts.
Bridging the Gap: Living the Gospel Holistically in the Midst of Systemic Injustice
Adam Edgerly • Expanding • Business 220
Many would agree that our world is plagued with racial tension and division and that the gospel is the answer for healing and reconciliation. So why does social inequalities continue to escalate? The teachings of Jesus, the apostles and the prophets have much to say in addressing the world's ills. Perhaps our challenge is building an accurate understanding of the world's problems. Our culture in the west often emphasizes individualism, whereas our challenge lies in building an understanding of the systemic nature of social inequalities. This session will explore how do we read our world more accurately in order to apply biblical exhortations to do justice and righteousness.
Building Intercultural Skills for Effective Student Leadership
Erika Bertling • Emerging • Business 203
What makes a great student leader? Sure, we can throw around words like "collaborative," "inclusive" or "great communicator," but how do you get beyond just buzzwords? How can you have more effective and compassionate interaction with students who come from varying backgrounds and cultures? The goals of this workshop are: to provide you with vocabulary to have better dialogues, to inspire and not overwhelm you, and most importantly, to better equip you to be an effective servant leader — because intercultural skills are not optional for effective Kingdom living.
Our Place in the Beloved Community: How White People can be more Effective Allies
Chase Andre • Expanding • Myers 106
With the rise of #blacklivesmatter, and the backlash against the movement, many white staff and students at Christian Universities feel stuck. Where do I belong? How do I support the students around me? And, do I have a role in creating a diverse campus culture? This workshop is aimed at white faculty, staff, and campus leaders who are wrestling with these questions.
Glass Ceiling or Cage? A Closer Look at Race and Gender in Higher Education
La Dawn Johnson • Expanding • Business 103
This session will take a closer look at the established rewards systems based in United States academic institutions (O'Meara) and how race and gender intersect. Why do we see such low representation of certain groups within higher education? What can we do about it? Is there hope for change? Come prepared to engage in thought and discussion.
Jesus and Politics: Loving Neighbors and Enemies in an Age of Division
Tom Crisp, Brad Christerson • Expanding • Business 105
In the recent presidential election, certain racial and religious groups were deliberately targeted with hateful rhetoric, which has resulted in an increase in hate crimes and acts of violence targeting those groups. There are also concerns that new policies will be implemented harming those communities. This panel will explore the question what following Jesus' command to love our neighbors looks like in this political climate. How do we, on the one hand, support and defend targeted communities and, on the other, love those who oppose us?
Jesus' Legacy of Listening: Conversing Well Regarding Racial Reconciliation and Inclusivity
Anne Warner, Sarah Brown • Expanding • Rose 4
It is striking that today's polarized culture is similar to the religio-political climate of Jesus' time. Jesus' legacy of listening has much to teach us. In Scripture we see his ability to listen: noticing difference, speaking with kindness, asking questions with nuance, and attending empathetically. Using Jesus' style as a model of listening, we will explore empathy development through de-escalation strategies and attentive listening skills. This workshop aims to use Jesus' example in John 4 as a model of listening with compassion, nuance, acknowledgement of difference and thoughtful presence.
Developing Self Esteem for Women of Color in Predominantly White Institutions
Peace Amadi • Emerging-Expanding • Rose 2
This workshop will look at identity from a biblical perspective, paying special attention to identity issues unique to women of color. Key focal points of this workshop will include: developing a healthy self-image, building self-esteem, cultivating self-development, maintaining culturally diverse relationships, and navigating culturally diverse environments in our current world.
Promoting Equity & Equality in the P-12 Classroom Through Socio-Emotional Learning
Dr. Luciano Cid • Expanding • Rose 3
This session is designed for anyone concerned with the current state of our P-12 schools and how it can be improved. In particular, socio-emotional learning (SEL) approaches within classrooms and programs within schools have proliferated in the past decade. We will look at how SEL can contribute to a more equitable experience for all students and its role in addressing problems that continue to plague our schools.

1:30-3 p.m.
Mixed, Hapa, Other: Developing Cultural Identity for People of Blended & Multi-Ethnic Heritage
Erika Bertling • Expanding • Talbot East 108
"What are you?" "Yeah, but you look white/black/Asian/etc." "Check only one." Any person of blended heritage — whether ethnically or culturally based, or both — understands that it is a challenge to live in a world obsessed with classification and still remain true to one's identity. But how do you embark on that intensely personal journey of cultural identity formation when your signposts are in multiple colors, languages and places? In this workshop, open to people of any background, we'll discuss the frustrations and joys of having a blended heritage, explore how to begin or continue articulating your unique story and learn how to support one another as we figure out who and what defines us.
Todos Unidos: Understanding the Racial and Ethnic Identity of Latinx Students

Melissa Lima • Emerging-Expanding • Talbot East 109
The Latinx population continues to increase in the United States and is gaining a presence in many areas including media, professional careers and higher education. This workshop will facilitate conversation on the definitions between Hispanic and Latino/a while introducing the term Latinx. Lastly, we will look at the unique experiences of Latinx students in higher education as well as their racial and ethnic identity development.
Disability in the Diversity Discussion
Denise P. Reid, Ph.D. • Expanding • Business 105
Far too often, disability is absent from conversations on diversity. Because disability exists across all diversity categories such as race, gender, age, religion, and social class, persons with disabilities technically comprise the largest minority group. It is essential to understand the experiences of racial / ethnic minorities are similar to the experiences of persons with disabilities. This workshop will define the medical and social models of disability, compare and contrast experiences of persons with disabilities and other diversity categories, and explore rationales for the consistent inclusion of disability in the diversity conversation.
Biblical Reconciliation: More than Saying "I'm Sorry"
Walter Augustine, Leon Harris • Emerging • Business 203
When people hear the word Reconciliation, they often equate it with God, confession and apology, and salvation. Others think about justice and reparations, and yet others wonder whether reconciliation between people is necessary at all. This workshop will explore the biblical meaning of reconciliation, its relevance to the other concepts mentioned, its place within God's larger plan for humanity, and its application for our lives today.
Race, Gender and Power: The Responsibility of Men with Sexual Assault in Society
Adam Edgerly • Expanding-Engaging • Business 220
In recent months, news of sexual assault in our society has proliferated the news and social media. Sexism and sexual assault are clear violations of biblical teachings that all humans are created in the image of God. We often hear and see women addressing this injustice and calling for changes in society for equity and inclusion. But this isn't just a 'women's issue.' What role do men have in creating just and equitable living environments? More specifically, what role do men in leadership roles in Christian institutions and churches have to address sexism and sexual assault? This session will address what is the responsibility of men to create safe and healthy environments. Adam Edgerly will address these topics from a biblical and pastoral perspective.
Promoting Equity & Equality in the P-12 Classroom Through Socio-Emotional Learning
Dr. Luciano Cid • Expanding • Myers 106
This session is designed for anyone concerned with the current state of our P-12 schools and how it can be improved. In particular, socio-emotional learning (SEL) approaches within classrooms and programs within schools have proliferated in the past decade. We will look at how SEL can contribute to a more equitable experience for all students and its role in addressing problems that continue to plague our schools.
A Place at the Table: White Males and the Diversity Dialogue
Jason Cha • Expanding-Engaging • Business 103
Our approach to diversity often focuses on the experiences of People of Color. Questions often linger as to what role White people, more specifically White males, have in the diversity conversation. Often times, white men are the least likely to engage in this important conversation about racial justice. This workshop will take a look at the intersection of White racial identity and masculinity. Naming and exploring White male identity is critical towards dismantling the pervasive culture of race avoidance that is all too common in Christian college environments. This workshop will feature a panel, discussion, and tools to create this space and consciousness on our college campuses.
Justice, Race, and Policing: Four Views on the Need for Reform
Brad Christerson, Cue Jean-Marie, Robert Sowell, Phil Watson • Expanding • Myers 103
This panel discussion will address the question of injustice in policing which will include diverse perspectives from various professions. Issues of race and injustice will be discussed and ideas for reform in the system. The panel will include an LA-based community activist, police officers and trainers, and a proponent of restorative justice from LA county's commission on human relations.
Worship Mosaic
Thursday, February 21
7–8:30 p.m.
Calvary Chapel (#46)
In anticipation of the 23rd annual SCORR conference, we will gather to set our hearts toward our Lord in a time of worship. For this evening we will engage in various styles of worship music, as well as prayer for the Lord to be glorified and for his will to be done through this year's SCORR conference.

---
Refreshment Break and SCORR Action Network
February 22-23
3–4 p.m.
Sutherland Walkway (#39)
For both days of the conference, we will host representative from various ministries, non-profit service agencies and graduate school options for students and staff to interact with. Representatives will be present to interact and provide information as you ponder future service or grad school options for your future. Come and relax over some refreshments as well.
---
Poetry Lounge
Friday, February 22
7–8:30 p.m.
Sutherland Auditorium (#39)
Poetry is an international language that inspires hearts and minds deeply. Poetry Lounge during SCORR is a time where students, alum and guest artists share their gifts of Spoken Word with the community in order to bless, challenge and encourage the audience at large. Following Poetry Lounge there will be an After Party where all are welcome to join.
---
Educators' Luncheon
Saturday, February 22
12–1:15 p.m.
Café Banquet Room (#23)
For the first time Biola's School of Education's Justice, Spirituality & Education (JSE) Committee is excited and honored to be partnering with SCORR Conference as a way of walking alongside others who have done exemplary work on behalf of students, staff, and faculty from Biola and universities across the country.
The Justice, Spirituality & Education (JSE) Committee from Biola's School of Education would like to invite you to join us for a lunchtime discussion led by Dr. Joshua Smith on the topic of Addressing Interpersonal Bias and Avoiding New Ones: Implications for the Field of Education. We encourage anyone who is concerned about education or is considering becoming a teacher or entering any education-related career to attend. During the discussion, we will think through the ways that teachers and schools reinforce biases that impact student performance and how things need to change.
Bring your lunch from the Cafeteria into the Café Banquet Room for this event.
---
Story Slam: Narratives of Redemption and Identity Formation
Saturday, February 22
4–5:30 p.m.
Sutherland Auditorium (#39)
Story Slam is a space designed for people from various social identities to share their perspectives and experiences of redemption found in the midst of pain and struggle. Due to the challenges in processing racial tensions in America, Story Slam seeks to create space where empathy, understanding, and perspective taking is practiced and affirmed. As the power of the gospel has reconciled us to be "one new humanity" (Ephesians 2:14), it is our hope that through the power of story, healing and redemption will find its way within us and through us.
---

Location
Biola University, 13800 Biola Avenue, La Mirada, CA 90639
Biola is easily accessible from the I-5 freeway.
Nearest airports:
John Wayne Airport [SNA]
18601 Airport Way
Santa Ana, CA 92707
Directions from airport
Los Angeles International Airport [LAX]
1 World Way
Los Angeles, CA 90045
Directions from airport
Long Beach Airport [LGB]
4100 E Donald Douglas Drive
Long Beach, CA 90808
Directions from airport
Finding Your Way on Campus: Campus Map
If you are visiting from off campus, please register or check-in once you arrive on campus. Registration is located in the Mosaic Cultural Center (in Rose Hall #41 across from Talbot East #45).
Recommended Hotel
Holiday Inn Select Hotel
14299 Firestone Blvd.
La Mirada, CA 90638
1(800) HOLIDAY, or 1(714) 690-2108
Mention Biola for a discount.
SCORR Housing Volunteering!
We are in need of hospitable Biola students who reside on campus (Bluff Apartments included) to allow visiting college students to sleep on the floor of their room during the conference. Students will bring their own sleeping bag and pillow.
Sign up to be a Housing Volunteer here!
---
SCORR Conference Volunteering!
SCORR has run for 21 years because Biola students donate their time and gifts and skills to make it work...so as we prepare for Year 22, we need you! Come be a part and make a difference!
Learn more about being a Conference Volunteer here!
We're looking for volunteers to help in the following areas:
Housing & Registration Team
Hospitality & Resources Team
Sessions Team
Community Events Team
Marketing & Design Team