Feinberg - Calvary Chapel
Cost and Admission
This is a paid event.
$39.00
Early Bird (includes Private Dinner on Friday)

Early Bird pricing ends on 8/22/23

$29.00
Early Bird (includes Caf Dinner on Friday)

Early Bird pricing ends on 8/22/23

$59.00
Late Bird
The tickets will cover the cost of dinner on Friday and breakfast on Saturday.

On behalf of the Center for the Study of the Work and Ministry of the Holy Spirit Today, we are thrilled to announce the Fall 2023 Holy Spirit Symposium. Our vision is for this interdisciplinary discussion to traverse the landscapes of the psychological, neurological, spiritual and biblical-theological, culminating in a collective exploration of the Holy Spirit in the healing of the human body. Selected scholars, led by keynote speaker, Dr. Craig Keener, and moderator, Dr. Candy Gunther Brown, will present their research concerning the work of the Divine Spirit.
We hope you will consider joining us in October.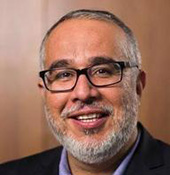 ---
Biola University provides the following local accommodations as a service to our guests. Hotels listed do not reflect Biola University's direct endorsement, as Biola does not have a business relationship with any of the hotels listed.
Questions?
Contact Krista Ashlock at:
Ext. 5524
krista.l.ashlock@biola.edu
Speakers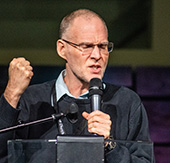 Dr. Craig Keener
Dr. Craig S. Keener (PhD, Duke University) is F. M. and Ada Thompson Professor of the New Testament at Asbury Theological Seminary. He is especially known for his work as a New Testament scholar on Bible background (commentaries on the New Testament in its early Jewish and Greco-Roman settings). His award-winning, popular-level IVP Bible Background Commentary: New Testament (now in its second edition [2014], and available in a number of languages) has sold over half a million copies.

Before joining the faculty of Asbury in July, 2011, Dr. Keener was professor of New Testament at Palmer Theological Seminary of Eastern University, just outside Philadelphia, where he taught happily for 15 years; before that time he was professor at Hood Theological Seminary.

Craig has authored 25 books, five of which have won awards in Christianity Today, and more than a million of which are in circulation. His recent books include Miracles Today: The Supernatural Work of God in the Modern World (Baker Academic, 2021); Galatians (Cambridge, 2018); Mind of the Spirit: Paul's Approach to Transformed Thinking (Baker Academic, 2016); Spirit Hermeneutics: Reading Scripture in Light of Pentecost (Eerdmans, 2016); Miracles: The Credibility of the New Testament Accounts (Baker Academic, 2011); The Historical Jesus of the Gospels (Eerdmans, 2009); The Gospel of Matthew: A Socio-Rhetorical Commentary (Eerdmans, 2009); Romans (Cascade, 2009); 1-2 Corinthians (Cambridge, 2005); The Gospel of John: A Commentary (Hendrickson/Baker Academic, 2003).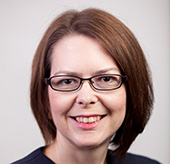 Dr. Candy Gunther Brown
Candy Gunther Brown (Ph.D., M.A., B.A. Harvard University) is Professor of Religious Studies at Indiana University. Dr. Brown is author of The Word in the World: Evangelical Writing, Publishing, and Reading in America, 1789–1880 (University of North Carolina Press, 2004); Testing Prayer: Science and Healing (Harvard University Press, 2012); The Healing Gods: Complementary and Alternative Medicine in Christian America (Oxford University Press, 2013); and Debating Yoga and Mindfulness in Public Schools: Reforming Secular Education or Reestablishing Religion? (University of North Carolina Press, 2019). She is editor of Global Pentecostal and Charismatic Healing (Oxford University Press, 2011), and co-editor (with Mark Silk) of The Future of Evangelicalism in America (Columbia University Press, 2016). Media coverage includes The New York Times, The Washington Post, The Wall Street Journal, The Atlantic, National Catholic Register, Christianity Today, Charisma, Interfaith Voices, and Tricycle: The Buddhist Review.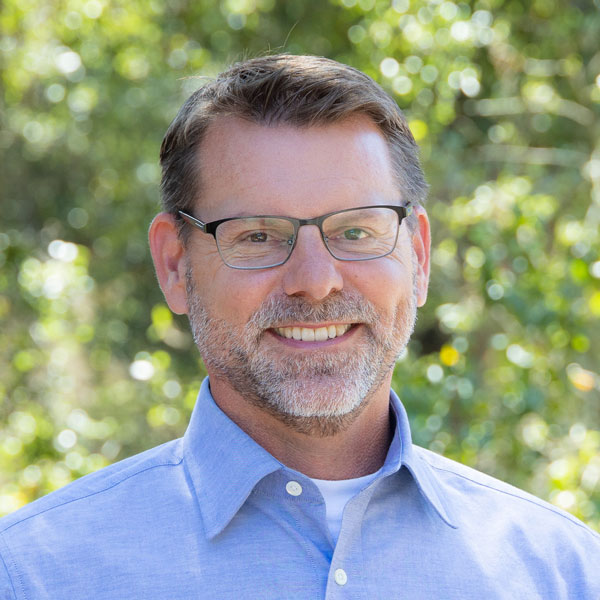 Dr. Steve L. Porter
Senior Research Fellow and Executive Director, Martin Institute for Christianity and Culture (Westmont College)
Affiliate Professor of Theology and Spiritual Formation (Biola University)
"When God Doesn't Heal: Bodily Pain as a Means of Sanctification"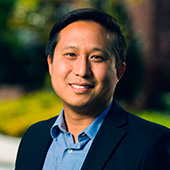 Dr. David Wang
Panel: Psychology and Spiritual Formation
Associate Professor of Clinical Psychology (Fuller Theological Seminary)
Cliff and Joyce Penner Chair for the Formation of Emotionally Healthy Leaders
"The Holy Spirit in the Healing of Trauma: Facilitating Recovery in the Spiritual Life, the Body, and Emotional/Psychological Functioning"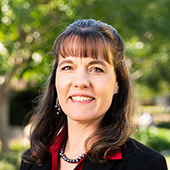 Dr. Carmen Imes (Faculty Fellow)
Talbot School of Theology
"Your Sons and Daughters Will Prophesy: Healing the Body of Christ by Restoring a Biblical Vision of Spirit-Empowerment"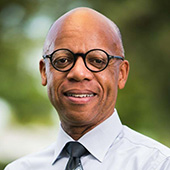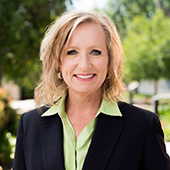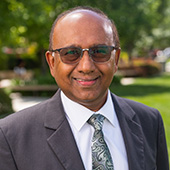 Dr. Richard Gunasekera (Faculty Fellow)
School of Science, Technology and Health
"Cancer, Coma, and the Comforter: Medicine to Miracles- Investigating the Healing of the Holy Spirit at Bio-Medical Levels"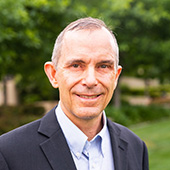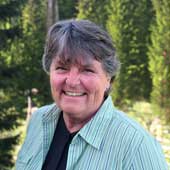 Dr. Kathleen Holley
Oxford Centre for Mission Studies/Middlesex University
"Christian Contemplative Prayer: A Healing and Well-Being Embodied Spirituality Through the Ministry of the Holy Spirit"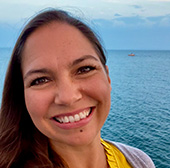 Dr. Andrea Canales
Panel: Psychology and Spiritual Formation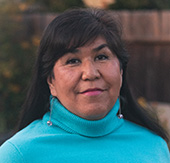 Dr. Teresita Morales
Panel: Psychology and Spiritual Formation
Moderators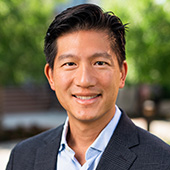 Dr. Allen Yeh
Dr. Joy Qualls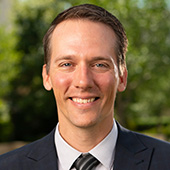 Dr. Dave Merrill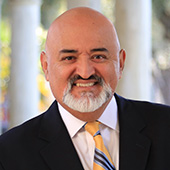 Dr. Marcel Pontón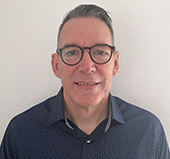 Dave Datema (Pastor & Missiologist)
Friday, October 27, 2023
Note: The schedule is tentative and subject to change.
Time
Activity
Location
4–5 p.m.
Registration
Kim Dining Room
5–6 p.m.
Dinner
Kim Dining Room
6–7 p.m.
Plenary by Dr. Craig Keener
Response by Dr. Candy Gunther Brown
Mayers Auditorium
7–7:45 p.m.
Panel: Psychology and Spiritual Formation
Mayers Auditorium
Saturday, October 28, 2023
Time
Activity
Location
7:30–8:30 a.m.
Registration
Crowell Business Building
7:30–8:30 a.m.
Light Refreshments
Crowell Business Building
9–10:30 a.m.
Parallel Sessions

The Holy Spirit, Healing and Science

Richard Gunaskera, Ph.D.
James Johansen, Ph.D.

The Holy Spirit, Healing and Biblical Theology

Carmen Imes, Ph.D.
Leon Harris, Ph.D.
Kathleen Holley, Ph.D.

The Holy Spirit, Healing and Psychology

David Wang, Ph.D.
Helen Mitchell, M.A.
Steve Porter, Ph.D.

The Holy Spirit, Healing and Science: Crowell Business 206
The Holy Spirit, Healing and Biblical Theology: Crowell Business 109
The Holy Spirit, Healing and Psychology: Calvary Chapel

10:45 a.m.
Faculty Fellows Panel

Carmen Imes, Ph.D.
Leon Harris, Ph.D.
Helen Mitchell, M.A.
Richard Gunaskera, Ph.D.
James Johansen, Ph.D.

Calvary Chapel
11:15 a.m.–12:15 p.m.

Closing Plenary by Dr. Craig Keener

Response by Dr. Candy Gunther Brown
Closing Remarks by Dr. Oscar Merlo

Calvary Chapel