Cost and Admission
This event is free to attend.
Overview
Your career is a journey, and discerning vocational direction is an active process that includes exploration, experience and making connections with mentors and professionals.
This year's theme is Explore. Exploration is a process of growing your self-knowledge such as interests, personality, skills and values, and increasing your awareness of career pathways.
Listen to chapel the week of November 9 to learn about the concept of calling, and follow @biolauniversity on Instagram as we share inspiring career journeys from the Biola community and how to explore and discern your calling.
You can also find exploration resources and other ways to explore on this site.
Looking for inspiration? Check out President Corey's Career Journey under Career Stories.
Questions?
Contact Career Development at:
career.development@biola.edu
Career Resources
If you are ready to dive into Career Exploration, this is a great place to start. Here you will find practical assessments, workbooks and guides along with deeper discussion around vocational calling.
---
Take Action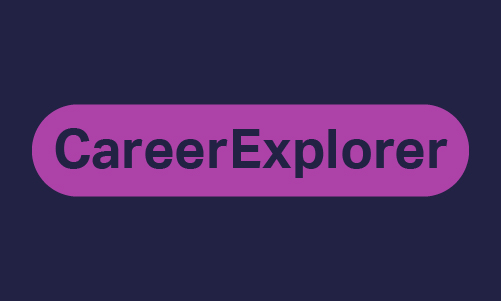 Launch your career exploration by using our new tool, CareerExplorer. It's free, easy to use, and connects you to over 800 careers!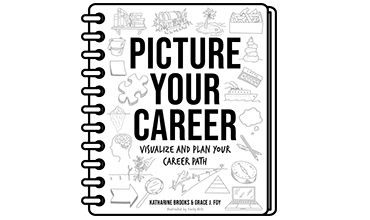 Vanderbilt Picture Your Career Workbook
This visual workbook will help you discover your strengths, develop your vision, design a path forward, and deliver your talent.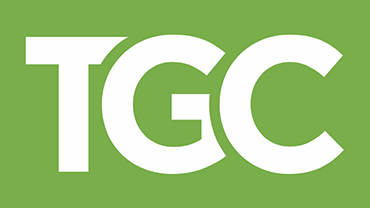 A series of videos and blogs from The Gospel Coalition.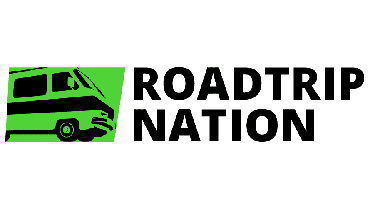 A simple guide to connecting your interests with career paths.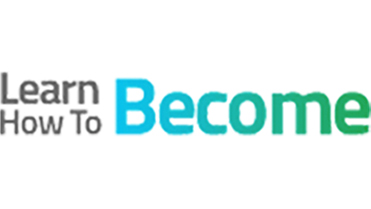 Have a career in mind? This site outlines the steps you'll need to take.
---
Read & Watch
President of the VOCA Center, Chip Roper, speaks at The Biola Hour chapel.
Ariana Malloy discusses why it is so crucial that we find meaningful work, and how we can steward it well for the glory of God.
Paul Sohn shares about his book "Quarter-Life Calling" and how twenty-somethings can find purpose at the stage of life that they are living.
Lisa Igram and Chad Miller discuss the core meanings of vocation and calling.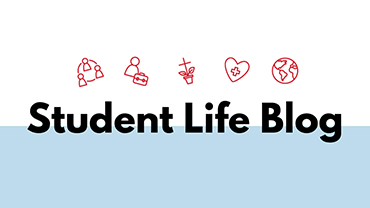 Tips and practical guides from the Student Life Blog for Career and Vocation.
A TEDx talk from Bill Burnett about how design thinking can help with understanding and planning your life.
Career Truths
There's a lot of myths surrounding career and vocation. Click on the Myth below to understand the truth about each one.
Myth: Once I choose a major, I am only limited to careers within that major.
Reframe: Approximately ¾ of college graduates end up working in fields outside of their major. While your major is important and gives you transferable skills, it does not dictate what you do for the rest of your life. Feel free to explore beyond your major.
Myth: I should only intern at a company or industry that perfectly fits my desired career field.
Reframe: All internship experiences are valuable. Internships help you explore your interests, experience different workplaces and help clarify what is valuable to you in work.
Myth: I need to figure out my career goals before I start looking for work.
Reframe: You can pursue jobs or vocations that interest you without committing to a broader career goal. It is very common to change careers throughout your lifetime so do not feel like you might be 100% committed to a specific job when applying for it.
Myth: It will be harder to find a job in a competitive industry because I come from a small school.
Reframe: Employers care more about what you did in college, not where you went to school. How will you use your time at Biola? What will you get involved in? What skills will you build?
Myth: I have to pursue a career in a ministry or faith-based company to make an impact on the world.
Reframe: You can serve and make an impact in nearly any industry or organization! When you do excellent work and love your neighbors (coworkers) well, you are making a difference.
Myth: I need to figure out what I am passionate about in order to know what my calling is.
Reframe: That's a lot of pressure! Research shows that passion can be developed over time and does not necessarily need to pre-exist. Instead, follow your interests, skills, personality and values for clues on how these can translate into vocations.
Myth: I should know what my calling is by now.
Reframe: While there is certainly scriptural support that God has plans for His people, God's calling is rarely straightforward. Some receive a calling very early and yet it takes years for it to come to fruition (Abraham, Joseph, David, Paul) and others lived their lives faithfully and were called to a specific task later (Moses, Esther, Daniel). So how do we participate with God in the unfolding of our calling? We faithfully steward the gifts He has given us, exercise wisdom in our decision making, and we follow God's guidance revealed in Scripture, prayer, and the prompting of the Holy Spirit.
Myth: I shouldn't bother connecting and reaching out to professionals because they will be too busy or uninterested in helping me.
Reframe: Truth: Generally, people enjoy helping others and sharing their story and expertise. So whether you know what you are looking for or if your path is still a bit fuzzy, these mini-mentors can be an invaluable source of wisdom and definitely worth getting over the initial fear and awkwardness of reaching out (Bonus truth: Don't be afraid of being persistent. Just because you don't hear back from them doesn't mean they are turning you down. They are human too, it's possible they got distracted or didn't see your initial outreach).
Myth: Have to go into grad school right away after undergrad.
Reframe: Taking time between your undergraduate degree and any further education can be a rich time of exploring careers, gaining context for your industry and confirming your direction. This will allow you to better leverage your time in graduate school with increased confidence and clarity, or will give you the information you need to pivot into a completely new field.
Career Stories
Sometimes it takes a little inspiration and encouragement to know you are not alone in your journey. Here you will find career journey stories from the Biola Community.
President Corey
Tiffany Lee and Heather Martin
Debra (Current Senior)
Jeffrey Yuen ('19)
David Caple ('08)
Lindsey (Current Senior)
Joy Qualls (Associate Dean, Division of Communications; School of Fine Arts and Communications)
Design your own Life Map*
Even if you don't have a ton of career experience, your life experience is more important than you think. Building a life map is a powerful and creative way to uncover hidden connections and themes to help you better understand your career journey.
Here's How To Do It
Your map will always be a work in progress. There are no wrong answers.
Think about the interesting and significant things you've done or have happened to you:

Jobs, classes, assignments and projects
Proud moments
Hobbies, sports and adventures
Objects you use and/or enjoy
Awards and honors
Knowledge and valuable lessons
Successful experiences, and places lived or traveled

Grab a piece of paper (large if possible), and write down anything that comes to mind, even if you aren't sure how it relates.
Put a circle around each word or phrase.
It doesn't matter where it goes.
Keep it short.
If you worked at a pool as a lifeguard, just write "Lifeguard."

Make a copy of the themes checklist and check off any clear themes you see.
Draw lines that connect items based on these themes.
Write the theme on the connecting line.
Start with the obvious ones such as all sports.

Try to find any hidden connections.
Ask what each item means to you.
What did you learn through each experience? What skills did you gain?
Draw a connecting line and write these themes down too.

Look at your map and write all the themes down on a separate sheet
Next Steps
Reflect on which themes are most significant to you.
Compare Life Map themes with assessment results (e.g., CareerExplorer, Strengths, etc.).
Highlight shared themes.
Research lists of potential careers & majors that align with your themes.
Talk through ideas about your future with one or more family members, friends, advisors, professors, etc.
If you need help understanding your map, schedule an appointment with the Career Center.
Student Examples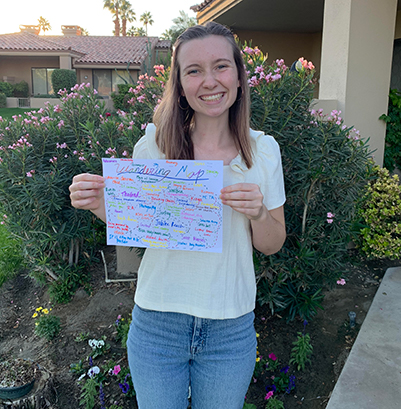 "I would recommend everyone to do this. If you are someone who feels like you know exactly what you want to do, this map is a cool way to see how far you have come....This was really good for me to see all the ways that my life is connected and then to go further and find the more specific words that describe me. Even though I was afraid to put the wrong thing, in the end, I was able to be affirmed in the passions I have. This exercise may seem silly or pointless but it really helped me understand who I am today better by looking at my past experiences." – Celine (Christian Ministries student)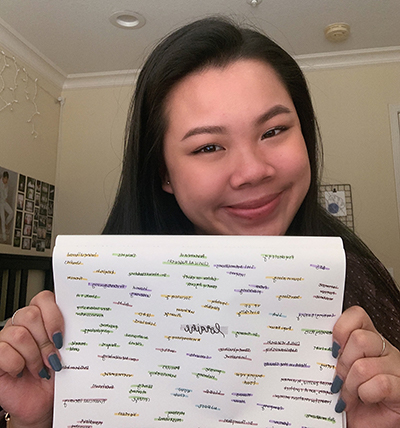 "At first it was hard to sort my experiences outside of just the career vs. fun categories, but once I took a step back and started looking at bigger themes of leadership, diversity, community, and justice, more of my experiences started to come together and make sense." – Loraine (Psychology student)
*Adapted from: : Brooks, K. (2009). You Majored in What? Mapping Your Path from Chaos to Career. New York: Penguin Group