Cost and Admission
This event is free to attend.
Your career is a journey, and figuring out life after Biola is an active process that includes exploration, experience, and connecting with mentors and professionals.
This year's Biola Career Month will focus on meaningful experience.
It's never too early to gain meaningful career experience, even if you are simply gathering information to inform your next steps.
This might be getting coffee with a professional in a field that interests you or pursuing a job, internship or job shadowing opportunity.
The first three weeks of November will help you navigate the difficulties in experience-building. Week one will focus on preparation, including resources and workshops.
Weeks two and three will include several opportunities to connect with employers, including on-campus interviews.
Check out the events calendar for all opportunities, keep an eye on the Student Life Newsletter for weekly resources and opportunities, follow @biolacareer on Instagram for exclusive content, and join the conversation on Career Chats in the Biola App.

You can find additional resources on the resources tab.
Questions?
Contact Career Center at:
562-903-4875
career.development@biola.edu
Resources
Need help getting started? Here you will find practical resources and guides to help you gain your next career experience.
---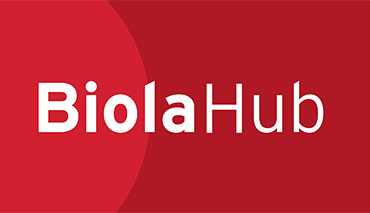 BiolaHub — Biola's alumni mentoring platform
BiolaHub offers you access to a group of over 3500 diverse alumni who are excited to connect with and help students succeed. Find and connect with a mentor today who can guide you toward your next experience.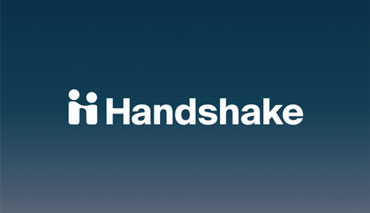 Handshake — Biola's internship and job search platform
Handshake is for students and alumni. Unlike other job boards, Handshake is used extensively by recruiters hiring new grads and young alumni. Alumni and other friends of Biola also use Handshake to recruit specifically from the Biola community. If you need help in your search, you can schedule an appointment with a career specialist or your peer internship ambassador.
LinkedIn — The go-to job platform
Want to showcase your experience? Make a LinkedIn profile to show future employers what you've been up to. LinkedIn is a great resource to make connections and keep up with networks. If creating or maintaining your LinkedIn presence seems overwhelming, schedule an appointment with a career specialist or your peer internship ambassador.
New to the LinkedIn experience? Here are some simple steps you can take to make your profile stand out to recruiters.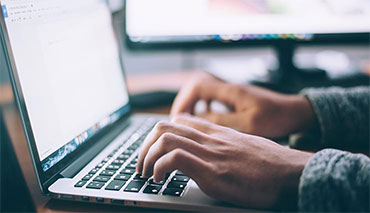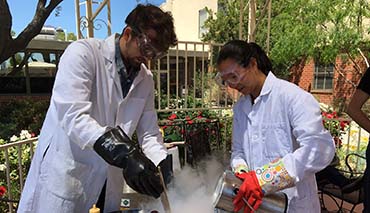 Biola has several professional clubs and organizations that provide useful experiences for students.
Build experience on how to find the job that's perfect for you through this free, comprehensive resource. It will help you develop the skills you need to prep, apply, interview, and land a job.
For all your career needs, check out the Career Toolkit to help you prepare for life beyond college. From informational interviews to developing your elevator pitch, find the best ways to gain and show your experience.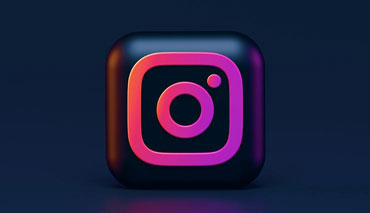 Events Calendar
Get involved during Biola Career Month. Take a look at all the great opportunities to gain experience throughout November.
Date
Time
Event
Location
Tuesday, 11/1
8-9 p.m.
Resume and Interview Strategies: Articulating Your Work Experience Workshop
Join this Student Alumni Association workshop to hear job and interview tips and tricks from the Career Center! All students and alumni are welcome.
Business 201
Wednesday, 11/2
12-2 p.m.
Free Professional Headshots for Commuters and Transfers
Are you a commuter or transfer student? Then stop by the commuter's home on campus, the Biola's Collegium, for a free professional headshot to improve your online professional presence.
Collegium Patio
Tuesday, 11/8
11:30 a.m. - 1:30 p.m.
National First Gen Day Celebration
Keep your eyes peeled for highlights and special content from the Career Center's IG @biolacareer celebrating our First Generation students and alumni!
Fireplace
Tuesday, 11/8
1-5 p.m.
Employer Connect with RPA
Book a private interview or stop on by the info table to meet a top recruiter from RPA, a modern ad agency looking to hire Biolans!

Crowell School of Business, BUS Breakout Rooms #215 & 216

Tuesday, 11/8
8-9 p.m.
Practice and Application: Simulating Professional Interactions with a Guided Workshop
Walk-through a mock interview, learn how to craft an elevator pitch and more with the Student Alumni Association!
Business 201
Wednesday, 11/9
8 a.m.-4 p.m.
Employer Tabling Event
Swing on by TEAM's info table underneath the Bells to meet their recruiter and learn more about their full-time and internship opportunities!
Biola Belltower
Wednesday, 11/9
12-2 p.m.
Free Professional Headshots for Commuters and Transfers
Are you a commuter or transfer student? Then stop by the commuter's home on campus, the Biola's Collegium, for a free professional headshot to improve your online professional presence.
Collegium Patio
Wednesday, 11/9
1-4 p.m.

Employer Connect with Liferay
Meet a fellow alumna and top recruiter from Liferay, a software development company hoping to hire more Biola interns and alumni!

Crowell School of Business, BUS Breakout Room #215
Thursday, 11/10
6-7:30 p.m.
Refine Your Resume with Panasonic Avionics
This hands-on workshop for engineering and STEM students will offer career advising by our Science, Technology, and Health Career Specialist and networking with a representative from Panasonic Avionics.
LIM 043
Friday, 11/11
6–7 p.m.

National Veterans Day
Keep your eyes peeled for highlights and special content from the Career Center's IG @biolacareer celebrating our Veterans who are students and alumni!

Tuesday, 11/15
2-5 p.m.
School of Science, Technology and Health's Annual STEM Meet-N-Greet
Network with experienced professionals of STEM companies! Bring your resume and be prepared with your elevator pitch to wow the recruiters.
LIM Center, 2nd Floor Lobby
Tuesday, 11/15
10:30 a.m.-2 p.m.

Employer Tabling Event
Swing on by Life in Messiah International AND Alliance Redwood's info table, both underneath the Bells, to meet their recruiters and learn more about their career opportunities!

In front of the Biola Cafeteria
Tuesday, 11/15
7:30-9 p.m.
FirstJobs: FirstGen Alumni Panel on Early Career Experiences
Get a sneak peak of what your early career years will look like! Join FirstGen Programs and the Student Alumni Association for this informative and encouraging workshop. Free snacks and drinks will be provided!
Mosaic Cultural Center
Wednesday, 11/16
12-2 p.m.
Free Professional Headshots for Commuters and Transfers
Are you a commuter or transfer student? Then stop by the commuter's home on campus, the Biola's Collegium, for a free professional headshot to improve your online professional presence.
Collegium Patio
Thursday, 11/17
9:30 a.m.-12 p.m.
Employer Tabling Event
Swing on by Village Missions' info table underneath the Bells to meet the recruiter and learn more about their ministry opportunities!
Biola Belltower
Thursday, 11/17
6:30-7:30 p.m.
3-2 Engineering Alumni Panel
The Career Center will be hearing from various alumni who have graduated from the SSTH 3-2 Program. All students are welcome!
BUS 220