For information on Biola University's coronavirus (COVID-19) response and updates, visit
biola.edu/coronavirus
.
Cost and Admission
This event is free to attend.
Overview
4. 3. 2. 1. Gone.
Your college years can seem like seconds, and before you know it, you're off!
So, what's after Biola?
Ministry. Start Ups. Corporations. Non-profits. Graduate school. Biolans do it all.
But how you will get there?
Believe it or not, 61 percent of entry level jobs require 3+ years of experience.
Sound Impossible?
John F. Kennedy said, "We choose to go to the moon...because that challenge is one that we are willing to accept, one we are unwilling to postpone, and one which we intend to win."
You might not be going to the moon, but your career journey is a challenge that shouldn't be postponed.
Biola Career Month is dedicated to helping you in this journey.
Explore career paths through conversations.
Discover parallels between your education and potential jobs.
Make meaningful connections at the Career Expo and expert panels.
Explore. Experience. Connect. Launch.
Schedule
Thursday, Oct. 17
11 a.m.
Hyperloop One Company Tour (Registration Required)
Los Angeles, CA
Friday, Oct. 18
9:30-10:20 a.m.
Biola Hour: Calling
Sutherland Auditorium
Career Resources
Looking for some practical steps? Our career toolkit is a great resource for developing and polishing your professional portfolio. You will find the following inside:
Building your Resume
Writing Cover Letters
Internship Search Guide
How to Networking Effectively
How to Develop Your Elevator Pitch
Informational Interviewing
Interview Preparation
Professional Dress
Job Offer and Acceptance
Create an Online Portfolio
Student Stories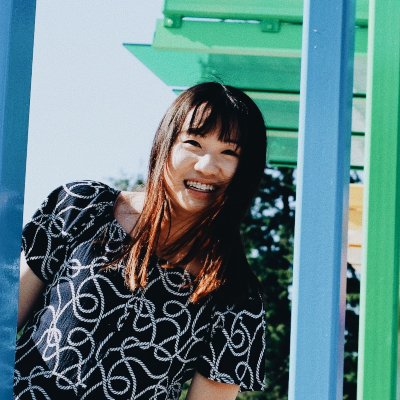 Audrey — Engineering Physics Major / UC Berkeley Intern (Summer 2019)
"This summer, I had the opportunity to work in an applied physics lab at UC Berkeley for 10 weeks! Through this summer, I not only learned about the lab's main research project, which is discovering novel methods for Nuclear Magnetic Resonance and Magnetic Resonance Imaging (MRI), but also got the chance to help the lab design and rebuild a double resonance probe for their magnet and created 2 different circuit boards for use in their setup."
Audrey's Advice: "Don't give up and trust in God's timing! Before receiving 2 acceptances for Summer 2019, I had applied to at least 20 other companies and firms, and had received rejection after rejection. Don't be afraid to put your application out because the worst thing they can do is say no. And if they do, don't feel sad for too long! God always knows what's best for you, whether that be working in the summer or during the school year, or simply resting in Him. We are all called to different seasons of life at different times! :)"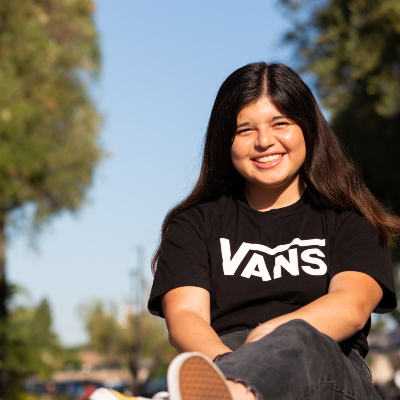 Bailey — Cinema and Media Arts & Business Majors / Vans Marketing and Communications Intern (Summer 2019)
"This summer I have had the amazing opportunity to intern for the Nora Brand Communications Team. I work under the marketing department and specifically under paid media. My favorite part about this internship is seeing my passions for film, media, and marketing all coming together for a company I love. I have been getting to help with influencers, see how this major company works, while learning and growing on a personal level. From people skateboarding down the halls to a half pipe in the parking lot, this internship is a dream come true. I have truly found a new family."
Bailey's Advice: "Start small. The first semester of my freshman year I interned at a start-up company, and now I am an intern at Vans, a major company. I think making small goals can help build a foundation of where you want to go. Even after finishing two internships, I still plan on applying to more and more. Why? I believe these internships have pushed me in both my professional and personal life. I have grown in so many ways because of these amazing companies."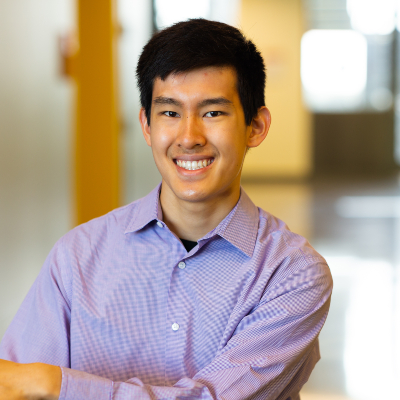 Joseph — Mechanical Engineering Major / Biola University Stewart Engineering Intern (Summer 2019)
"This past summer, I had the opportunity to intern as an engineering student at Biola University as a part of the Stewart Engineering Internship program. I learned a lot about the whole engineering process, a CAD program called SolidWorks, 3-D printing, and laser-cutting. A huge highlight was simply getting experience in what it is really like to be an engineer and being able to participate in hands-on projects for 8 weeks. I also really liked how this Biola science summer program encouraged students to interact and help other departments within the science center, which also helped me gain even better communication skills. Last, but certainly not least, it was definitely enjoyable to have engineering mentors who helped guide our projects throughout the duration of the program as well as other students to work alongside with, making my eight weeks as an engineering intern so enjoyable."
Joseph's Advice: "I believe internships are something that students often do not think about too much. However, I cannot emphasize how important it is to get one. Even if the internship is something not precisely related to one's field, I believe internships are invaluable in that they give students experience in working in essentially a real work environment. Not only do internships give one great experience as a student who is learning, but it also bolsters one's résumé, putting a student ahead in the game when finding work/interviewing for a position. And as an added bonus, some internships are even paid. But whether the internship is paid or not, my advice is to get an internship! It may not feel great to use part or all of one's summer doing an internship, but in the end, the long-term results are definitely worth it. So look for and apply to multiple internships!"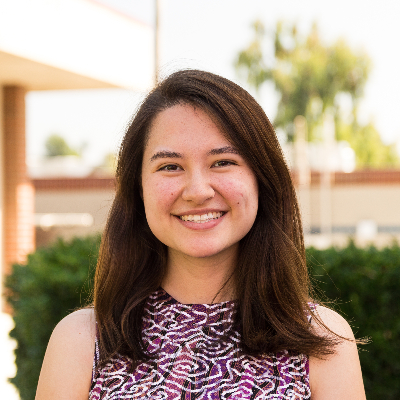 Lydia — Business Major / Samaritan's Purse Learning Intern (Summer 2019)
"This summer at Samaritan's Purse I interned on the Learning and Development team in HR, which is in charge of orientation, training, and performance reviews. From the get-go I was given the independence to do a needs-analysis project where I interviewed full-time staff from every department to see how my team could better serve them by providing training. I compiled the results into a report where I then found patterns and corresponding values throughout the organization. It really gave me a chance to serve my team while they served the rest of the organization."
Lydia's Advice: "Apply to a lot of them and apply EARLY. A lot of really good summer internships have applications due in the October-November range. Make connections by going to the career fairs on campus, and keep on persisting even if some companies reject your application. God will let you know where He wants you to be. Happy internship hunting!"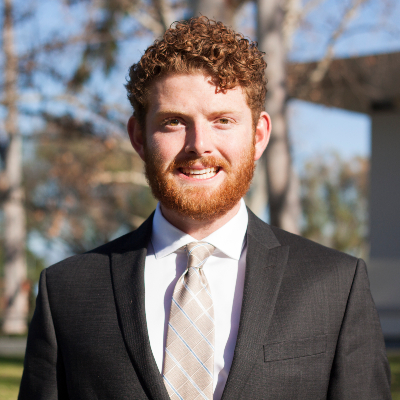 Troy — Accounting Major / BDO USA Intern (Summer 2019)
"I had a fantastic summer internship experience. My time as an intern with BDO USA in Orange County helped shape my understanding of the public accounting world, challenged me with hands-on, high pressure experiences, and opened up doors to build relationships with experienced professionals. Aside from the direct work experience, my internship was filled with social gatherings, bowling with my coworkers, a trip to Disneyland, and many lunches spent in good company. Everyone was so inviting to us interns, and I really felt apart of the team!"
Troy's Advice: "The journey of recruiting to land an internship is tough, but if you put your mind to it and work hard, it will be more than worth it, God provides! Just keep networking, putting yourself out there, and meet new people. And, always, please, BE YOURSELF! Most companies are not looking for the next Steve Jobs, they are looking for a hard working individual they want to be around in and out of the office. Be someone who cares about the process, not just the end goal, and make the most of each day!"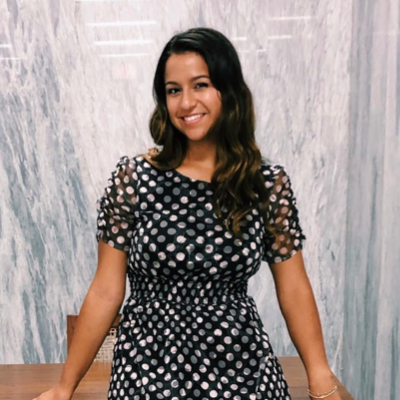 Stella — Public Relations Major / Tom Browne Editorial PR & VIP Intern (Summer 2019)
"This summer I had the incredible opportunity to work as an Editorial PR and VIP Intern at Thom Browne New York, in New York City. The past four months have been a time of tremendous growth for me as a young PR professional. During my time at Thom Browne NY, I had the chance to work hands on with the beautiful garments that are part of Thom's latest collections, handling editorial pulls, as well as working on celebrity dressings for events such as the Met Gala and the CFDA Awards.
Everyone I had the pleasure of working with at Thom Browne was extremely kind and always willing to help me learn. Through the relationships built, I gained exposure to the prep and planning that goes into Paris Fashion Week from both the PR and global communications teams. Watching as our team secured press placements and seeing my pulls, turn into beautifully curated pages in publications such as Vogue, W Magazine and Sports Illustrated was such a rewarding experience."
Stella's Advice: "Don't let distance or prestige keep you from going after the internship of your dreams. You'll be surprised by how many people are willing to help you get there if you show passion and initiative!"
Participating Employers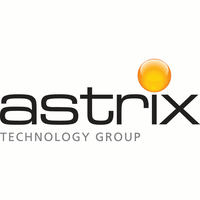 Astrix Technology Group
"Astrix Technology Group is an informatics consulting, professional services and staffing company dedicated to servicing the scientific & engineering communities for over 20 years. With offices throughout the United States, we shape our clients' future by combining deep scientific insight with the understanding of how technology and people will impact the scientific industries. Our core mission is to build value and trust with the clients we serve."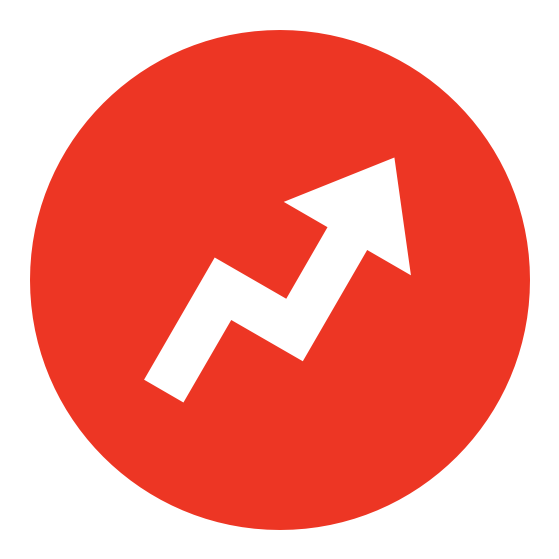 Buzzfeed
"BuzzFeed is the leading independent digital media and tech company delivering news and entertainment content to a global audience. BuzzFeed covers breaking news, produces original video, and creates content that people want to share on the web. We have offices in 18 cities around the world and more than 1500 employees including reporters, video producers, data scientists, engineers, brand strategists, and more."

Choura Events
"We are a collective of creators, builders, and doers who make events with meaning. We build a better experience with experts across every stage of the event process, including design, custom fabrication, event production, tenting & structuring, flooring solutions, and event rentals.
Under the mantra, 'Don't be boring,'​ our growing team of 200+ employees work with world-class brands to execute some of the most iconic cultural moments including Coachella, Stagecoach, LB Grand Prix, the EPSYs, and San Diego Comic-Con."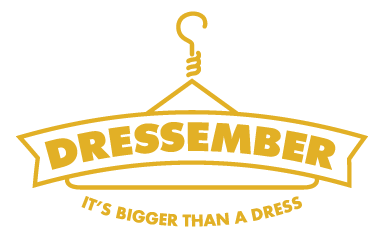 Dressember
"Dressember is a nonprofit organization that raises awareness and funding for anti-trafficking initiatives. To date, thousands of people in over 100 countries have raised more than $5 million USD toward anti-trafficking work internationally through wearing dresses and ties. Find out more at dressember.org!"

Experian
"Experian unlocks the power of data to create opportunities for consumers, businesses and society. We gather, analyse and process data in ways others can't. We help individuals take financial control and access financial services, businesses make smarter decision and thrive, lenders lend more responsibly, and organizations prevent identity fraud and crime. We're investing in new technologies, talented people and innovation so we can help create a better tomorrow."

Hyperloop One
"Hyperloop One is reinventing transportation to eliminate barriers of time and distance by using hyperloop transport to move cargo and passengers immediately, safely, efficiently, and sustainably.
We are growing a world class team to solve and execute every aspect of this bold vision."

Owlchemy Labs
"Founded in 2010 with the mission to build absurd and polished games, Owlchemy Labs has developed and published multiple original gaming titles spanning over 20 desktop and mobile platforms, including one of the first VR-enabled games on Steam. Owlchemy continues to share VR knowledge with the community as the founders of the 2000 member strong VR Austin group and as speakers on VR around the world."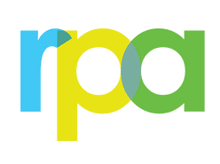 RPA Advertising
"RPA is a modern ad agency with a timeless perspective: People First.
We create work that matters to people, for brands that matter to people, in an environment where people matter.
Our #PeopleFirst culture attracts the best talent in the business.
We are a collective of specialists, with deep benches of talent in nearly every discipline a modern marketer needs today. All collaborating together with a shared philosophy and shared goal.
If you share that goal, we want to connect with you."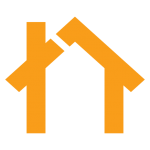 Union Rescue Mission
"Union Rescue Mission (URM) is dedicated to serving men, women, and children experiencing homelessness. We provide comprehensive emergency and long-term services to our guests to help them escape the dangerous streets of Skid Row.
URM is a 501(c)(3) nonprofit organization that was established in 1891. Today, we are one of the largest rescue missions of our kind in the United States, and the oldest in Los Angeles."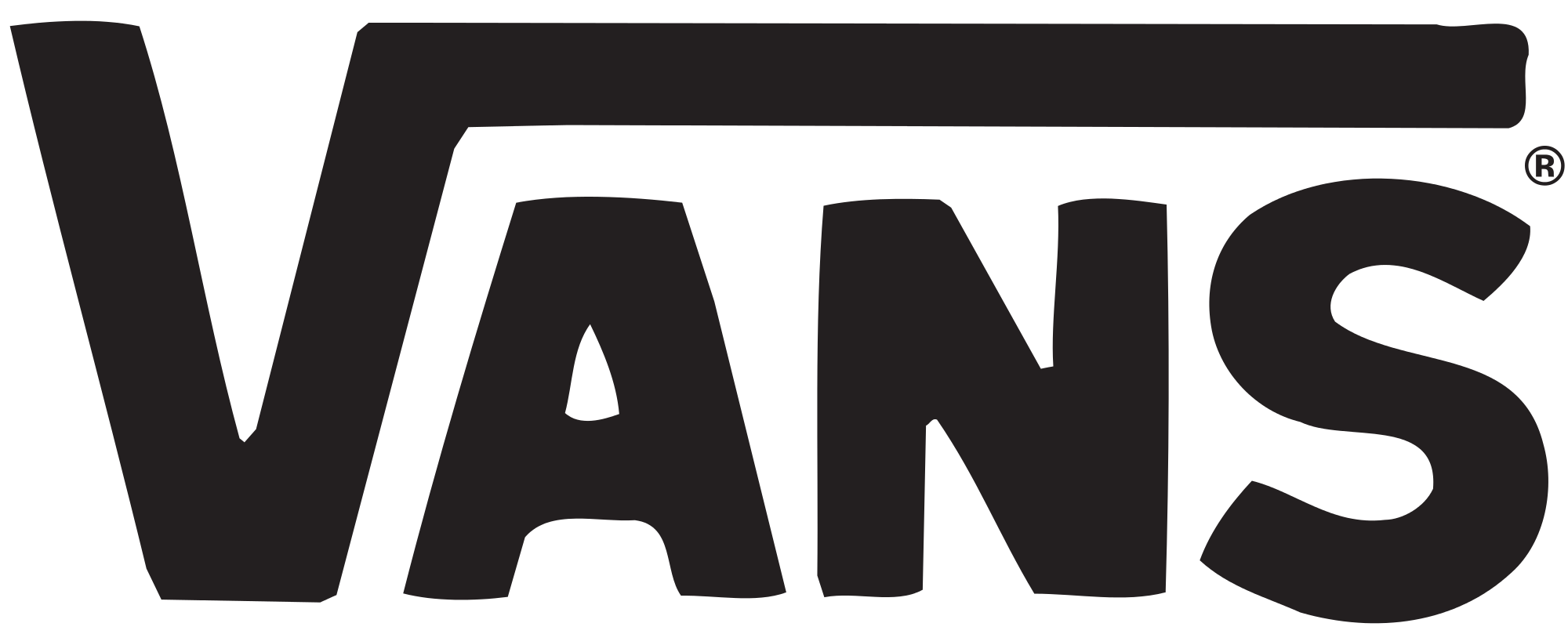 Vans
"Vans is the original action sports footwear company, rooted in authenticity and creativity. Founded in 1966, Vans has thrived on a legacy of impacting our greater community through four pillars: action sports, music, art and street culture. We are constantly inspired by the expressive creators within our company and community as they bring new and innovative perspectives to help shape and transform the future of our business."

World Vision International
"World Vision is the largest child-focused private charity in the world. Our almost 40,000 staff members working in nearly 100 countries have united with our incredible supporters to impact the lives of over 200 million vulnerable children by tackling the root causes of poverty.
Motivated by our faith and guided by our deep experience and expertise, we are a Christian humanitarian, development and advocacy organisation devoted to improving the lives of children, families and their communities around the world and creating lasting impact that will live on in generations to come."
FAQ
What is Biola Career Month all about?

Biola Career Month is a time focused on helping students explore their potential career opportunities, pursue gaining internship experience, and connect with employers and alumni for career advise.
Biola Career Month, which aligns with national career month, offers a wide variety of events both on and off of campus.

Who can attend career month events?

Everyone! Most events are open to all majors and years. Only a few events are focused on a specific groups of students. If you are just starting to think about your career journey, start by attending the Biola Hour Chapel on October 18th. Then attend the Career Expo to have conversations with employers who are looking to hire Biola students. Be open to learning about organizations and roles you may not have considered previously. Another great way to explore is by attending Popcorn and Pop-ins. Our Peer Internship Ambassador team will be answering all kinds of questions with regard to the career preparation process, including how to write a resume and how to use Handshake.

Do I have to sign up to attend an event?

Some events, like our company tours, require registration because there are limited spaces. So if there is one you are interested in, be sure to sign up ASAP!
Other events, like the Career Expo or Popcorn and Pop-ins, do not require registration, but it would help us out if you registered so we know how many people might be coming.

I signed up for an event but can no longer go. What should I do?

Aw, we'll miss seeing you! But we appreciate the fact that you'd like to let us know in advance. All you need to do is go to the event in Handshake (where you registered) and click "leave event."
If you were signed up to attend a company tour and you have to cancel at the last minute, please email the Career Center staff that has been communicating with you about the tour details.