Cost and Admission
This event is free to attend.
Your career is a journey, and figuring out life after Biola is an active process that includes exploration, experience, and connecting with mentors and professionals.
This year's Biola Career Month will focus on meaningful exploration.
It's never too early to explore which career(s) fit your unique calling, background, and skills.
Ways to Explore:
Attend employer events each week
Schedule an appointment with your Career Specialist or Peer Internship Ambassador
Read the Student Life Newsletter for timely resources and opportunities (via email Mondays at 5:30 p.m.)
Follow @biolacareer on Instagram for exclusive resources
View our additional job search resources

Questions?
Contact Career Center at:
(562) 903-4875
career.development@biola.edu
Resources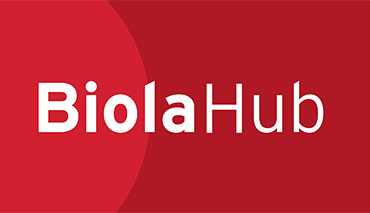 BiolaHub — Biola's alumni and mentorship platform
Gain access to hundreds of diverse alumni who are excited to connect with and help you succeed. Find and connect with a mentor today.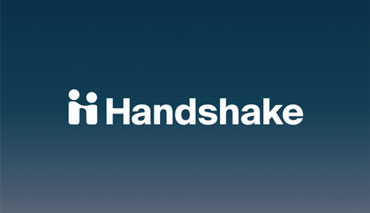 Handshake — Biola's internship and job search platform
Unlike other job boards, Handshake is used by employers specifically interested in hiring Biola's new grads and young alumni. This is the Career Center's official tool for scheduling appointments.
LinkedIn — The go-to networking platform
Want recruiters to find you? Use LinkedIn to display your professional achievements, connect with industry groups, and network with employers or alumni.
Schedule an appointment with your Career Specialist or your Peer Internship Ambassador for additional help.
New to LinkedIn? Follow these steps to make your profile stand out to recruiters.
Events Calendar
Date
Time
Event
Location
Thursday, 11/2
3-4 p.m.
Kinesiology and Public Health Workshop Series: Interview preparation, job hunting, and personal statements (Year 4 Students)
LIM 042
Thursday 11/2
7-8 p.m.
Resume Workshop with Panasonic Avionics & Biola Engineering Club
Sutherland 128
Friday, 11/3
9:30 a.m.-2 p.m.
The Aerospace Corporation Site Tour, Hosted by SSTH
The Aerospace Corporation
Tuesday, 11/7
1-4 p.m.
STEM Meet & Greet
Network with experienced professionals from 7 STEM companies (Panasonic Avionics, Beeswax, Griffith Company, SoCalGas, Los Angeles Sanitation District, Cotribute, The Aerospace Corporation)! Bring your resume and be prepared with your elevator pitch to wow the recruiters.

LIM Center 2nd Floor Lobby

Wednesday, 11/8
All Day
National First Gen Day
Keep your eyes peeled for highlights and special content from the Career Center's IG @biolacareer celebrating our First Generation students and alumni!
Various
Wednesday, 11/8
4:30-5:30 p.m.
Business College to Career Workshop: Internship & Job Search Strategies (Speaker: Brooke Lee, Business Career Specialist)
BUS 109 – Moats
Friday, 11/11
All Day
National Veterans Day
Keep your eyes peeled for highlights and special content from the Career Center's IG @biolacareer celebrating our Veteran students and alumni!
Various
Tuesday, 11/14
12-2:30 p.m.

Free Professional Headshots for Commuters and Transfers
Leave with a professional outfit from Biola's new Career Closet, a fresh photo for your Linkedin, and free snacks!

Sutherland Hall Courtyard
Tuesday, 11/14
12:30–1:30 p.m.
"How to Share my Military Service in an Interview" (Veterans and Military Affiliated Students)
Learn how to articulate your military service in an interview.
Veteran Center
Wednesday, 11/15
12–2:30 p.m.

Free Professional Headshots for Commuters and Transfers
Leave with a professional outfit from Biola's new Career Closet, a fresh photo for your Linkedin, and free snacks!

Sutherland Hall Courtyard
Wednesday, 11/15
3-4 p.m.
Kinesiology and Public Health Workshop Series: Resume, LinkedIn, and Informational Interviewing (Year 2 Students)
BUSN 206
Wednesday, 11/15
5-7 p.m.

CMA Fall Internship Seminar
Answering all of your questions about internships as a CMA student, Internship best practices, and insider info from recruiters. Food provided!

LIM 043
Wednesday, 11/15
6:30-7:30 p.m.
SEID Legacy Links: How to find and land quality internships and jobs
Join us at this mixer and workshop co-hosted by the Career Center and SEID! Hear from SEID alumni on their own paths and learn how to practically take the next steps in your Career Journey.
BUSN 108
Thursday, 11/16
12-2:30 p.m.
Free Professional Headshots for Commuters and Transfers
Leave with a professional outfit from Biola's new Career Closet, a fresh photo for your Linkedin, and free snacks!
Sutherland Hall Courtyard
Thursday, 11/16
4:30-5:30 p.m.
SSTH Stewart Science Honors Speaker Series
Dr. Tai-Danae Bradley, distinguished industry leader, will be sharing her diverse professional and personal insights. This event is free and open to all.
Cafeteria Banquet Room
Friday, 11/17
6-8 p.m.
Engineering Alumni Panel
Hear from and connect with Engineering alumni who have graduated from the SSTH 3+2 Program.
Cafeteria Banquet Room
Monday, 11/27
4-5 p.m.
Global Students & Career Specialist Meet and Greet
All Global Students are invited to meet the Career Specialist team from the Biola Career Center! Access resources and meet the Career Specialist for your major.
GSPD Front Patio
Tuesday, 11/28
6:30-8 p.m.
Psyched for Success: Navigating Career Choices & the Job Market
Join the Career Center and Psi-Chi to learn what career options exist for Psychology majors and how to find them from recent alumni.
Lehman Board Conference Room, Metzger 360A
Wednesday, 11/29
6:30-7:30 p.m.
Ink & Insights: Crafting Careers in Publishing, Writing, and Editing
Join us for a moderated panel of industry experts in the fields of publishing, writing, and editing, who are actively recruiting talent like you for internships & jobs!
BUSN 202
Thursday, 11/30
4:30-5:30 p.m.
School of Science, Technology and Health Speaker Series
Dr. "Bobby" Sahil Gambhir MD, a board-certified general surgeon will be sharing about Robotic Surgery and Innovations. This event is free and open to all.
Cafeteria Banquet Room