For information on Biola University's coronavirus (COVID-19) response and updates, visit
biola.edu/coronavirus
.
Saturday, March 28, 2020
8 a.m.–3:30 p.m.

Sutherland Auditorium
Cost and Admission
This is a paid event.
$25.00
Early Registration

Ends 3/7/20

$35.00
Regular Registration

Ends 3/21/20

$40.00
Walk Up Registration

Ends 3/28/20
Registration has now been closed due to the conference being postponed.
NOTICE (3/13/20)
Dear friends of the Hispanic Biola Conference,
Our prayers be with you and your loved ones. Yesterday, our President, Dr. Barry Corey, informed us that since the beginning of January, we have been monitoring the situation of the coronavirus (COVID-19), preparing ourselves internally to know how Biola would respond if the virus spreads to the United States. USA With COVID-19 now established in the United States and an increase in its cases in California, we are intensifying our institutional response.
We are responding consistently with current COVID-19 guidelines established by the California Department of Public Health. Although there are no known cases of COVID-19 on the Biola campus, like other colleges and universities in the state, we are taking steps to help prevent community transmission. Because of this, Biola University has canceled all Chapels and events for the remainder of this semester.
Therefore, we are forced to postpone the Hispanic Conference for another date. As soon as we have those details we will be communicating with you.
We apologize if this causes any inconvenience and continue to pray for our communities. Thanks for your understanding, time and support. For questions or information, please contact us at hispanic.conference@biola.edu.
Warmly,
Board of Directors Biola Hispanic Conference

---
Apreciados amigos de la Conferencia Hispana en Biola,
Nuestras oraciones sean contigo y tus seres queridos. Ayer, nuestro presidente, el Dr. Barry Corey, nos informó que desde principios de enero, hemos estado monitoreando la situación del coronavirus (COVID-19), preparándonos internamente para saber cómo respondería Biola si el virus se propaga a los EE. UU. Con COVID-19 ahora establecido en el Estados Unidos y un aumento de sus casos en California, estamos intensificando nuestra respuesta institucional.
Estamos respondiendo de manera consistente con las pautas actuales de COVID-19 establecidas por el Departamento de Salud Pública de California. Aunque no hay casos conocidos de COVID-19 en el campus de Biola, al igual que otros colegios y universidades en el estado, estamos tomando medidas para ayudar a prevenir la transmisión comunitaria. Debido a esto, la Universidad de Biola ha cancelado todas las Capillas y eventos por el resto de este semestre.
Por lo tanto, nos vemos obligados a posponer la Conferencia Hispana para otra fecha. Tan pronto tengamos los detalles siguientes les estaremos comunicando.
Nos disculpamos si esto causa algún inconveniente y seguimos orando por nuestras comunidades. Gracias por su comprensión, tiempo y apoyo.
Calurosamente,
Mesa Directiva Biola Conferencia Hispana
---
The theme selected for the 41st Biola Hispanic Conference is: La Palabra de Dios: Permaneciendo por siglos y todavía relevante.
---
This annual conference is sponsored by Talbot School of Theology. The conference is for Spanish-speaking pastors, church leaders, and workers from the greater Southern California area.
The purpose of the conference is to provide an intensive and high-quality educational and training opportunity within the scope of a one-day event, for pastors and Christian leaders from Spanish-speaking, conservative, evangelical churches. Conference themes are chosen to address important issues of concern to the church, to enhance its witness in our contemporary culture. Participants can expect to sharpen their skills and knowledge for more effective ministry.
Sabado, 28 de Marzo, 2020
8 a.m.–3:30 p.m.

Auditorio Sutherland
Costo de Inscripción
This is a paid event.
$25.00
Inscripción Anticipada

(Termina el 7 de Marzo)

$35.00
Inscripción Normal

(Termina el 21 de Marzo)

$40.00
Inscripción El Día De La Conferencia

Ends 3/28/20
To register by mail, download and print the registration form.
*El 21 de Marzo es el último día para inscribirse por Internet. Pero puede inscribirse en persona el dia de la conferencia.
41a Conferencia Hispana Universidad Biola — La Palabra de Dios: Permaneciendo por siglos y todavía relevante.
El tema seleccionado para la 41ª Conferencia Hispana de Biola es: La Palabra de Dios: Permaneciendo por siglos y todavía relevante.

---
Esta conferencia anual es patrocinada por la Universidad Biola y su seminario, Talbot School of Theology. La conferencia es para pastores, líderes, y obreros hispano-parlantes del Sur de California.
El propósito de la conferencia es proveer una oportunidad de enseñanza intensiva de alta calidad dentro del lapso de un día para pastores, líderes, y obreros de iglesias evangélicas y conservadoras. Los temas de la conferencia son escogidos para hablar sobre asuntos de importancia que incumben a la Iglesia, y para mejorar su testimonio en nuestra cultura contemporánea. Los participantes podrán afilar sus habilidades y conocimiento para tener un ministerio más efectivo.
Saturday (March 28, 2020)
Time

Event

Location
7:30–8:30 a.m.
Registration Open
Sutherland Hall
8:30–10 a.m.
Welcome and announcements – Dr. Hugo García
Sutherland Auditorium


Worship – Worship Arts Latino Band


First Plenary: The Reformation in Spain, the translation of the Bible and Casiodoro de Reina – Carlos Martínez-García
10:25–11:15 a.m.
Session 2: First Workshop
-Reading and Understanding the Word of God – Octavio Esqueda
-Relevant Teaching from the Bible – Franklin Garcia
-Enduring in Ministry through the Word – Hugo & Lilly Garcia [Only for Pastoral Families]
-The Importance of the Bible and Bible Translation – Rick Floyd
-The Difference Made by a Biblical Commentary – Matt Williams
-Listening to the Holy Spirit in the Word of God – Oscar Merlo
-Teaching the Bible for Children: Gourmet Food for the Soul of a Child – Claudia Calderon
-The Bible and Generation Z – Marisol Martinez [English]
Various Locations
11:30 a.m.–12:20 p.m.
Session 3: Second Workshop
All workshops are repeated from Session 2
Various Locations
12:30–1:30 p.m.
Lunch
Biola Cafeteria
1:30–1:45 p.m.
Break
Visit exhibitor tables in the exhibitor area
Sutherland Courtyard
1:45–3:30 p.m.
Worship – Worship Arts Latino Band
Sutherland Auditorium


Second Plenary: Fifth centenary since the birth of Casiodoro de Reina (1520–2020) translator of Biblia del Oso – Carlos Martínez-García
3:30 p.m.
Biola Tour
Gather at Exhibit Table Area
Sábado (Marzo 28, 2020)
Time

Event

Location
7:30–8:30 a.m.
Abren Inscripciones
Sutherland Hall
8:30–10 a.m.
Bienvenida y Anuncios – Dr. Hugo García
Sutherland Auditorio


Alabanza – Worship Arts Latino Band


Primera Plenaria:

La Reforma en España, la traducción de la Biblia y Casiodoro de Reina – Carlos Martínez-García

10:25–11:15 a.m.
Sesión 2: Taller 1
-Leyendo y comprendiendo la Palabra de Dios – Octavio Esqueda
-Enseñando la Biblia con Relevancia – Franklin Garcia
-Perdurando en el Ministerio mediante la Palabra – Hugo & Lilly Garcia [Only Pastoral Families]
-La Importancia de la Biblia y la Traducción de Ella – Rick Floyd
-La Diferencia que hace un buen Comentario Biblico – Matt Williams
-Escuchando al Espíritu Santo en la Palabra de Dios – Oscar Merlo
-Enseñando la Biblia a los niños: comida gourmet para el alma de un niño – Claudia Calderon
-The Bible & Generation Z – Marisol Martinez [English]
En varias localidades
11:30 a.m.–12:20 p.m.
Sesión 3: Taller 2
Todos los talleres serán repetidos
En varias localidades
12:30–1:30 p.m.
Almuerzo
Cafeteria Biola
1:30–1:45 p.m.
Tiempo libre (Break)
Visite las mesas de representantes de organizaciones

Sutherland Courtyard
1:45–3:30 p.m.
Alabanza – Worship Arts Latino Band
Sutherland Auditorio


Segunda Plenaria: Quinto centenario del nacimiento de Casiodoro de Reina (1520-2020),
traductor de la Biblia del Oso – Carlos Martínez-García
3:30 p.m.
Recorrido de la Universidad

Reúnase en el área de mesas de exhibición
SPEAKERS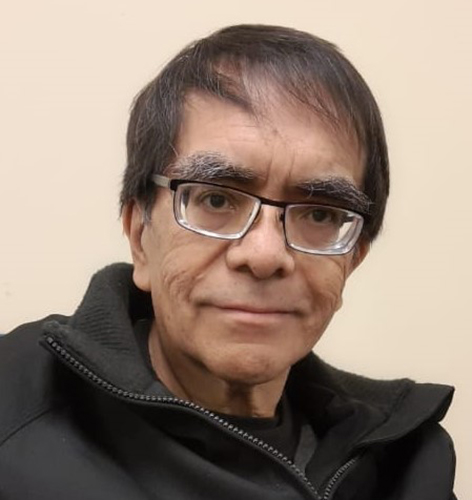 Carlos Martínez-García — Keynote Speaker
English: Carlos Martínez-García is a pastor of an Anabaptist/Mennonite Church in Mexico City. He has a degree in journalism from Mexico, digital protestant from Spain, and is also a professor and researcher at the Anabaptist Studies Center. Martínez-García is the co-founder of the Center for Mexican Protestantism Studies, and a member of the History Commission of the Latin American Theological Fraternity. Some of his books include James Thomson: Un escocés distribuidor de la Biblia en México, 1827-1830, Albores del protestantismo mexicano en el siglo XIX, Manuel Aguas: De sacerdote católico a precursor del protestantismo en México, 1868-1872, La Biblia y la iconogarfía heterodoxa de Carlos Monsivais, and Casiodoro de Reina traductor de la Biblia del Oso publicada en 1569, which is still in process. When he is being presented, he prefers to be introduced as a "reader who writes".

Español: Carlos Martínez-García, pastor de una Iglesia Anabautista/Menonita en la Ciudad de México. Articulista de La Jornada (México) y Protestante Digital (España). Profesor/investigador del Centro de Estudios Anabautistas. Cofundador del Centro de Estudios del Protestantismo Mexicano. Miembro de la Comisión de Historia de la Fraternidad Teológica Latinoamericana. Autor de varios libros publicados, entre ellos, "James Thomson: un escocés distribuidor de la Biblia en México, 1827-1830"; "Albores del protestantismo mexicano en el siglo XIX"; "Manuel Aguas: de sacerdote católico a precursor del protestantismo en México, 1868-1872"; "La Biblia y la iconografía heterodoxa de Carlos Monsiváis"; "Casiodoro de Reina traductor de la Biblia del Oso publicada en 1569" (en proceso editorial). Prefiere ser presentado como un lector que escribe.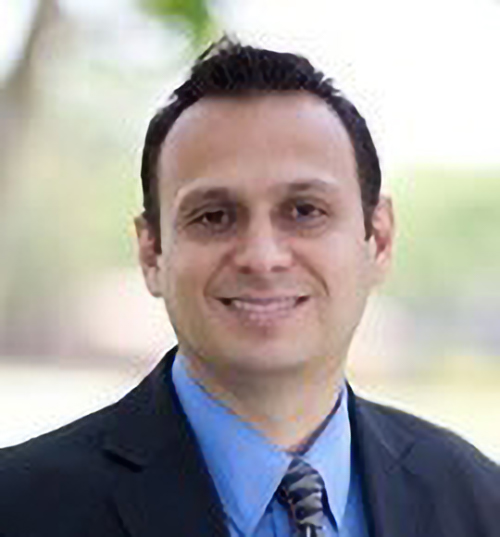 Octavio Esqueda
English: Octavio Javier Esqueda is a professor of Christian higher education at Talbot School of Theology for the doctoral programs in educational studies. He was born and raised in Guadalajara, México, where he graduated with a Licenciatura in Latin American literature from the University of Guadalajara. He also has two additional diplomas in religion and society and journalism. He graduated from Dallas Theological Seminary with an M.A. in Christian Education and completed his doctorate (PhD) in higher education at the University of North Texas. He and his wife Angélica have two children, Darío and Salma. Dr. Esqueda has several publications on theological education, Christian education and the Spanish Reformation. Teaching is his passion and has had the opportunity to teach in several countries on different academic levels, and he is also an avid soccer fan.
Español: Octavio Javier Esqueda es profesor de educación cristiana superior en los programas doctorales en educación en la escuela de teología Talbot que pertenece a la universidad Biola. Nació y creció en Guadalajara, México en donde se graduó de la licenciatura en Letras Hispanoamericanas en la Universidad de Guadalajara y de dos diplomados, uno en religión y sociedad y otro en periodismo. Se graduó del seminario teológico de Dallas con una maestría en educación cristiana y de la universidad del norte de Texas con un doctorado (PhD) en educación superior. Es un gran aficionado al fútbol. Su esposa Angélica y él tienen dos hijos, Darío y Salma. El Dr. Esqueda tiene varias publicaciones sobre educación teológica, educación cristiana y la Reforma en España. Su pasión es la enseñanza y ha tenido la oportunidad de enseñar en muchos países y en diferentes niveles académicos.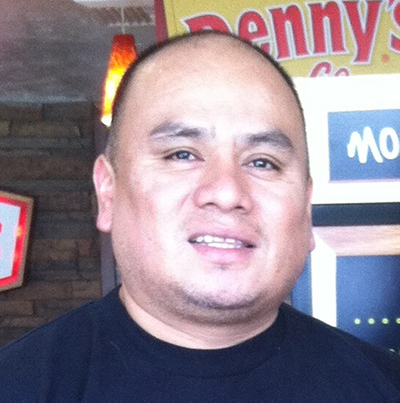 Franklin Garcia
English: Franklin Garcia is the senior pastor of a bilingual church in the city of Fullerton, California. He is currently completing his doctoral studies with an emphasis on hermeneutics and homiletics at Talbot School of Theology. His greatest desire is to share the word of God with others and see lives transformed through it.
Español: Franklin Garcia es Pastor principal de una iglesia bilingüe en la ciudad de Fullerton California. Actualmente está culminando sus estudios doctorales con énfasis en Hermenéutica y Homilética en la escuela Teología Talbot de la Universidad de Biola. Su deseo más grande es compartir la palabra de Dios con otros y ver vidas transformadas por medio de ella..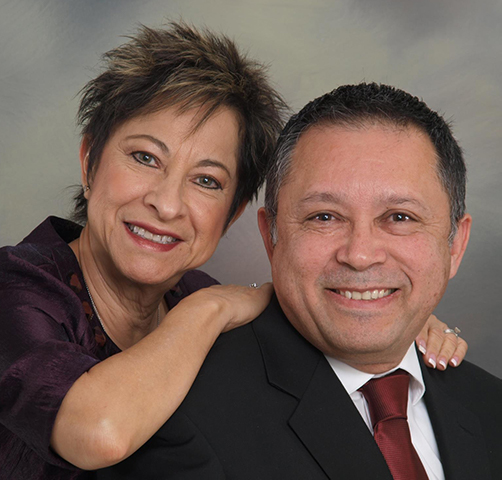 Hugo and Lily Garcia
English: Dr. Hugo García and his wife, Lily, planted the Fundamental Bible Church of La Habra in late 1985, where Hugo continues to be the pastor today. The challenges they have faced as pastors prompted them to start Sunergoi Pastors Assistance, a ministry dedicated to serving pastors and their wives. They also dedicate themselves to ministering to couples to strengthen their marriages. They have been married for almost 42 years, have four daughters, four granddaughters and a grandson.
Español: El Dr. Hugo García y su esposa Lilly plantaron la Iglesia Bíblica Fundamental de La Habra a finales de 1985; Hugo ha sido el pastor de la iglesia desde entonces. Los problemas que han enfrentado como pastores les impulsó a comenzar Sunergoi Pastors Assistance, un ministerio dedicado a servir a pastores y sus esposas. También se dedican a ministrar a parejas para fortalecer sus matrimonios. Han estado casados por casi 42 años, tienen cuatro hijas, cuatro nietas y un nieto.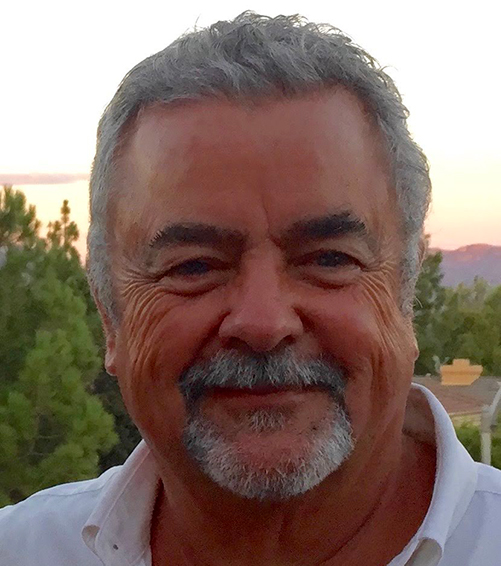 Rick Floyd
English: Dr. Floyd has been a member of Wycliffe Bible Translators and SIL International since 1975. He worked in Peru for 26 years to translate the scripture into the Wanca Quechua language. He has a Ph.D. in linguistics from the University of California, San Diego, has served on the board of directors of SIL International and currently works as a senior translation consultant. Dr. Floyd has led translation workshops in Peru, Kenya, Nepal, India, Guatemala and Mexico, and his particular interests include any aspect of linguistics, particularly in phonetics, discourse, semantics, pragmatics and translation. Dr. Floyd began teaching full-time at the SIL-at-Biola program in 2007, and became the program co-director in 2013. He also teaches Spanish for the Department of Modern Languages.
Español: El Dr. Floyd ha sido miembro de Wycliffe Bible Translators y SIL International desde 1975. Trabajó en Perú durante 26 años en la traducción de las Escrituras al idioma Wanca Quechua. Él tiene un doctorado en lingüística de la Universidad de California en San Diego. Ha sido miembro de la Junta de Directores de SIL International y tiene un rol actual como Consultor Principal de Traducción. Ha dirigido talleres de traducción en Perú, Kenia, Nepal, India, Guatemala, México. Sus intereses particulares incluyen cualquier aspecto de la lingüística, pero particularmente la fonética, el discurso, la semántica, la pragmática y la traducción. El Doctor Floyd comenzó a enseñar a tiempo completo en el programa SIL-en-Biola en el 2007, y se convirtió en codirector del programa en 2013. También enseña español para el Departamento de Lenguas Modernas.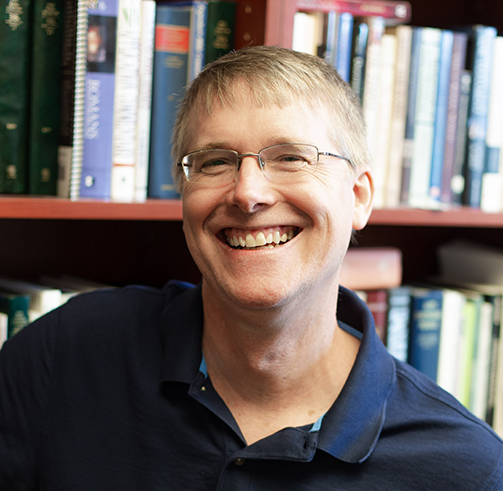 Matt Williams
English: Dr. Matt Williams is a professor and department chair for the M.A. in New Testament program at Talbot School of Theology. He came to Talbot in 2002 after serving for six years at the Instituto Biblico y Seminario Teológico de España (outside of Barcelona, Spain). He has also edited and translated 62 biblical commentaries and books on theology and ministry.
Español: El Dr. Matt Williams es profesor y jefe de departamento del Nuevo Testamento, Talbot School of Theology. Llegó a Talbot en 2002, después de haber trabajado durante 6 años en el Instituto Bíblico y Seminario Teológico de España, en las afueras de Barcelona, ​​España. También ha editado la traducción al Español de 62 comentarios bíblicos y libros sobre teología y ministerio.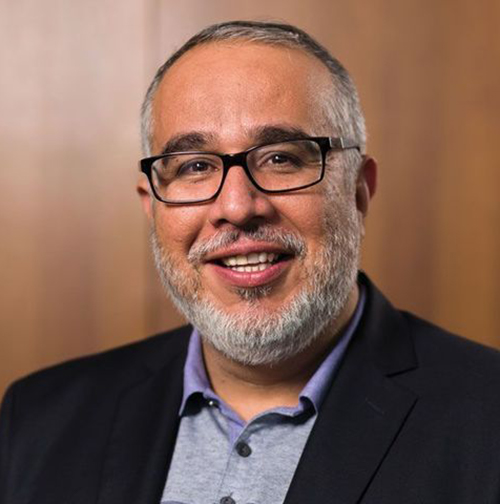 Oscar Merlo
English: Oscar Merlo is the founding director for the Center for the Study of the Study of the Work and Ministry of the Holy Spirit Today at Biola University. He is passionate about empowering the new generations of students with the fire of the Holy Spirit to impact the world for Christ. He aims to help bridge the gap between intellect and academics, with the guidance of the Holy Spirit in vocation and student life, by creating a space of student connection and academic scholarship in pneumatology.
In the last 20 years, he has served in various executive leadership positions for profit and nonprofit multinational institutions. He has served as the executive director of the largest Latino-based evangelistic association, as the dean of the School of Evangelists where he developed an academic program that expanded to 147 international centers throughout the world and has also designed the infrastructure for the largest Latino humanitarian operations, Extreme Rescues. Oscar has also served in Latin America Free of Corruption Initiative and as cofounder of the OMEGA generation project.
Merlo is also a current board member of the American Baptist Theological Center and the Hope for Fulani's in Portugal, and a former board member of the Hispanic Theological Association and AMEA.
Español: Oscar Merlo es el Director Fundador del Centro para el Estudio del Estudio del Trabajo y Ministerio del Espíritu Santo Hoy en la Universidad de Biola. Le apasiona empoderar a las nuevas generaciones de estudiantes con el fuego del Espíritu Santo, impactando el mundo para Cristo. Su objetivo es ayudar a cerrar la brecha entre el intelecto y lo académico con la guía del Espíritu Santo en la vocación y la vida estudiantil mediante la creación de un espacio de conexión estudiantil y erudición académica en neumología.
En los últimos 20 años, ha servido en varios puestos de liderazgo ejecutivo para instituciones multinacionales con fines de lucro y sin fines de lucro. Se ha desempeñado como Director Ejecutivo de la asociación de evangelización más grande con base latina, como Decano de la Escuela de Evangelistas donde desarrolló un programa académico que se expandió a 147 centros internacionales en todo el mundo, y también diseñó la infraestructura para las operaciones humanitarias latinas más grandes, Rescates extremos. Oscar también ha servido en la Iniciativa Libre de Corrupción en América Latina y como cofundador del proyecto de generación OMEGA.
Merlo también es miembro actual de la junta del American Baptist Theological Center y Hope for Fulani's en Portugal, y ex miembro de la junta de la Hispanic Theological Association y AMEA.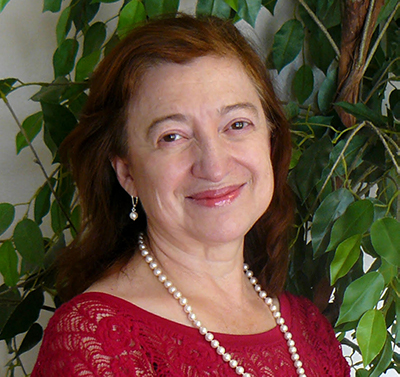 Claudia Calderon
English: Claudia Calderon was born in Guatemala, received Jesus as her savior at age 5 and consecrated her life to God for his service at age 15. Sister Claudia has taught children since the age of 13, and began teaching Sunday school in her home church in Guatemala. This commitment then led to teaching a children's service with about 600 children every Sunday. At age 19 she began to pray every day that God would use her wherever he wanted, even in China. But God chose to send her to work with Hispanic children in Los Angeles, California. Sister Claudia is married to Brother Fernando and has three sons and one daughter. She began working with Apen in 1985, and the Los Angeles Hispanic Chapter was formed in 1994. Currently, more than one million children have been reached with the gospel. Sister Claudia teaches Good News Clubs and classes for preschoolers. One of her many jobs is to train more people to learn to work with children in their church and in their neighborhoods, as well as directing the Hispanic Chapter of Los Angeles.
Español: Claudia Calderon nació en Guatemala el 20 de abril de 1958. Ella recibió a Jesús como su Salvador a la edad de 5 años, y consagró su vida a Dios para su servicio a los 15 años. La Hermana Claudia ha enseñado niños desde los trece años. Empezó en su iglesia en Guatemala enseñando una clase de escuela dominical y después un servicio de niños con 600 niños cada Domingo. A los 19 años empezó a orar cada día que Dios la usara donde Él quisiera, aún en la China. Dios escogió mandarla a trabajar con los niños hispanos a Los Ángeles California. Dios siempre tiene planes maravillosos. La Hermana Claudia está casada con el hermano Fernando y juntos tienen tres hijos y una hija. Ella empezó a trabajar con Apen en 1985 y en 1994 se formó el Capítulo Hispano de Los Ángeles. Hasta hoy se han alcanzado más de UN MILLÓN de niños con el evangelio. La Hermana Claudia enseña Clubs de Buenas Nuevas y clases a preescolares. Uno de sus trabajos es entrenar más personas para que aprendan a trabajar con niños en la iglesia y en sus vecindarios. Así como dirigir el Capítulo Hispano de Los Ángeles.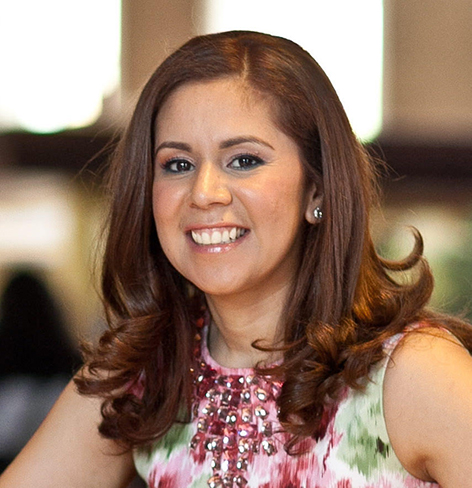 Marisol Martinez
English: Marisol has a B.A. in Psychology from Biola University, an M.A. in Education, School Psychologist from Azusa Pacific University, an M.A. in Leadership from California State University, Los Angeles, as well as studying in the graduate program at Talbot School of Theology. She resides with her husband and their two children in Glendora, Calif. Marisol has been involved in youth ministry for the last 25 years in a variety of capacities. Currently, she is an associate youth pastor for New Generation Church (Misión Internacional Nueva Generación), a bilingual and multigenerational church located in San Gabriel Valley. She believes that in addition to serving within the church context, she has also been called to serve in the education field. She is currently a school administrator for a local school district. Marisol is passionate about the word of God and teaching others about the power that the Bible can bring to someone's life.
Español: Marisol tiene un B.A. en psicología de la Universidad de Biola, una maestría en educación, psicóloga escolar de la Universidad Azusa Pacific y una maestría de liderazgo de CalState LA, así como estudios de posgrado de TALBOT. Ella reside con su esposo, Christian y sus dos hijos en Glendora, CA. Marisol ha estado involucrada en el ministerio juvenil durante los últimos 25 años en una variedad de capacidades. Actualmente es Pastora Juvenil Asociada para la Iglesia New Generation Church (Misión Internacional Nueva Generación), una iglesia bilingüe y multigeneracional ubicada en el Valle de San Gabriel. Ella cree que además de servir dentro del contexto de la iglesia, también ha sido llamada a servir en el campo de la educación. Actualmente es administradora de un distrito escolar local. Marisol es apasionada de la Palabra de Dios y de enseñar a otros sobre el poder que la Biblia puede aportar a sus vidas.