Saturday, March 16, 2019
8:30 a.m.–3:30 p.m.

Various Locations — Biola University, 13800 Biola Avenue La Mirada, CA 90639
Cost and Admission
This is a paid event.
$25.00
Early Bird Registration

Ends 2/28

$35.00
Regular Registration

Ends 3/12
The theme selected for the 40th Biola Hispanic Conference is: La Familia y la Iglesia en el Siglo XXI: Manteniendo la conexión entre las generaciones.
---
Featured Videos
39th Biola Hispanic Conference: "Do Not Live Without Him!": The Importance of the Holy Spirit in Your Life.
This annual conference is sponsored by Biola University and its graduate seminary, Talbot School of Theology. The conference is for Spanish-speaking pastors, church leaders, and workers from the greater southern California area. The one-day conference includes corporate worship, two plenary addresses by a keynote speaker, and 7 repeated workshops. Additionally, there will be a children's educational program with Bible lessons and structured recreation (ages 4–12).
The purpose of the conference is to provide an intensive and high-quality educational and training opportunity within the scope of a one-day event, for pastors and Christian leaders from Spanish-speaking, conservative, evangelical churches. Conference themes are chosen to address important issues of concern to the church, to enhance its witness in our contemporary culture. Participants can expect to sharpen their skills and knowledge for more effective ministry.
40a Conferencia Hispana Universidad Biola — La Familia y la Iglesia en el Siglo XXI: Manteniendo la conexión entre las generaciones
El tema seleccionado para la 40ª Conferencia Hispana de Biola es: La Familia y la Iglesia en el Siglo XXI: Manteniendo la conexión entre las generaciones.
---
Vídeos
39ª Conferencia Hispana de Biola es: "¡No Vivas sin Él!": La Importancia del Espíritu Santo en tu vida.
Esta conferencia anual es patrocinada por la Universidad Biola y su seminario, Talbot School of Theology. La conferencia es para pastores, líderes, y obreros hispano-parlantes del Sur de California. La conferencia de un día incluye adoración congregacional, dos sesiones plenarias con uno conferencista invitados, y siete talleres que se repiten por la tarde. Adicionalmente, hay un programa educativo con lecciones bíblicas y tiempo recreativo (para edades de 4–12 años).
El propósito de la conferencia es proveer una oportunidad de enseñanza intensiva de alta calidad dentro del lapso de un día para pastores, líderes, y obreros de iglesias evangélicas y conservadoras. Los temas de la conferencia son escogidos para hablar sobre asuntos de importancia que incumben a la Iglesia, y para mejorar su testimonio en nuestra cultura contemporánea. Los participantes podrán afilar sus habilidades y conocimiento para tener un ministerio más efectivo.
SPEAKERS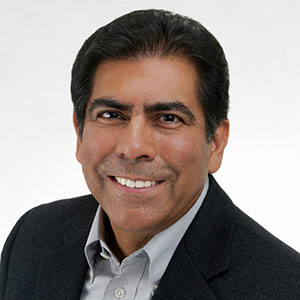 Daniel Rodriguez — Keynote Speaker
English: Daniel A. Rodriguez (Ph.D., Intercultural Studies, Fuller Theological Seminary) is Divisional Dean of Religion and Philosophy and professor of religion and Hispanic studies at Seaver College, Pepperdine University in Malibu, California. Professor Rodriguez also serves on the board of directors for the National Hispanic Christian Leadership Conference and on the steering committee for the Global Missions Conference of the Churches of Christ.

Español: Daniel A. Rodriguez (Ph.D., Estudios Interculturales, Seminario Teologico Fuller) es Decano divisional de religión y Filosofía y Profesor de Religión y Estudios Hispánicos a Seaver College, Pepperdine University, Malibu, California. El profesor Rodríguez también es miembro de la junta directiva de la Conferencia Nacional de Liderazgo Cristiano Hispano y del comité directivo de la Conferencia de Misiones Globales de las Iglesias de Cristo.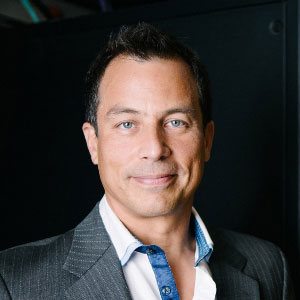 Vladimir Lugo
English: Vladimir Lugo is a technology consultant for churches, ministries and nonprofits. He is a computer professional, writer, lecturer and minister of vocation who assists Christian organizations in adopting online ministerial technologies to unleash the power of their mission. With 20 years of experience as a professional computer, you have helped many institutions to align their use of technology with their respective missions and strategic goals. As a vocational minister of 30 years, I have served the Christian church through teaching and mentoring, as well as leading the way in adopting computer programs for the study of the Bible, social networks, blogs and applications for teaching and learning. He is currently the head of software infrastructure for all administrate systems at Loyola Marymount University.
Español: Vladimir Lugo es un profesional informático, escritor, conferencista y ministro de vocación que ayuda a las organizaciones cristianas a adoptar tecnologías ministeriales en línea para liberar el poder de su misión. Con 20 años de experiencia como profesional de la computación, ha ayudado a muchas instituciones a alinear el uso de la tecnología con sus respectivas misiones y objetivos estratégicos. Como ministro vocacional de 30 años, ha servido a la iglesia cristiana a través de la enseñanza y la tutoría, así como a la vanguardia en la adopción de programas informáticos para el estudio de la Biblia, las redes sociales, los blogs y las aplicaciones para la enseñanza y el aprendizaje. Actualmente es el jefe de infraestructura de software para todos los sistemas administrativos en la Universidad Loyola Marymount.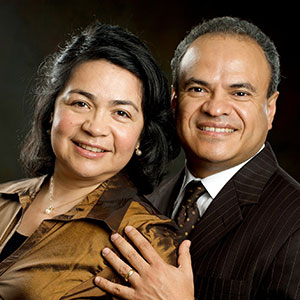 Pastors René F. and Hanelory Molina
English: René F. and Hanelory Molina are the senior pastors and founders of Restoration-Los Angeles. They began their ministry in the city of Los Angeles with thirty people in 1986. The vision of the Holy Spirit in them is to train generations of Christians in a biblical and Spirit-filled manner, to commit to the kingdom of God. Through their ministry, over fifty churches in the entire United States, Canada and Mexico have been established. His congregation currently has two thousand five hundred people. They are parents of three beautiful children: Eby, Marcy and René Joshua, and grandparents to Peniel Rose, April Lory and Enoch Uriah. Pastor Molina holds a master's degree in divinity with a specialization in multicultural ministry from Fuller Theological Seminary. At present, I am a student at Global University
Español: René F. and Hanelory Molina son los Pastores Principales y fundadores de Restauración-Los Ángeles. Iniciaron su ministerio en la ciudad de Los Ángeles, California con treinta personas el 1º de diciembre de 1986. Ha desarrollado su ministerio pastoral por treinta y cuatro años y treinta y dos al frente de la presente congregación. La visión del Espíritu Santo en ellos es formar generaciones de bíblicas, saludables y sobrenaturales comprometidas con el reino de Dios. A través de su ministerio se han establecido más de cincuenta iglesias en toda la Unión Americana, Canadá y México. En el presente atiende una congregación de dos mil quinientas personas. El Pastor René Molina también es miembro de LA RED (La Red de Pastores y Lideres del Sur de California) una entidad No Lucrativa que aboga por la aprobación de una reforma migratoria comprensible y justa. Además, en su preparación teológica el Pastor Molina posee una Maestría en Divinidades con una especialización en Ministerio Multiculturales en el Seminario Teológico Fuller de Pasadena, California. En el presente es estudiante en Global University's Graduate School of Theology de Springfield, Missouri con el propósito de obtener su Doctorado en Ministerio con una especialización en Pneumatología. Los pastores Molina son padres de tres preciosos hijos: Eby, Marcy y René Josué. Ahora también abuelos de Peniel Rose, April Lory y Enoch Uriah .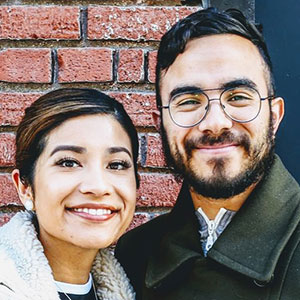 René and Keily Molina Jr.
English: René Molina is born and raised in Los Angeles. He's been married to Keily Molina for four years. His dream and passion is to influence LA with a powerful and healthy church. He is getting his master's in theology ministry with an emphasis on ethics at Fuller Theological Seminary. He plans to his Ph.D. in Management and Organization. Since 2009, he has been on staff at RLA Church (@iglesiarla), and together with his wife, they began the ministry of their church three years ago (@rlachurch). He loves books, art, sports, shows, music and movies.
Español: René Molina nació y creció en Los Ángeles. Lleva cuatro años casado. Su sueño y pasión es el poder influir en Los Ángeles por medio de una iglesia poderosa y saludable. Está obteniendo su Maestría en Teología y Ministerio con énfasis en ética en el Seminario Fuller. Después planea obtener su doctorado en Administración y Organización. Ha estado en el personal de la Iglesia RLA (Instagram: @iglesiarla) desde 2009. Hace 3 años, junto con su esposa, Keily, implementaron la iglesia en Inglés de esta misma. (Instagram: @rlachurch). Le encantan los libros, el arte, los deportes, las series, la música y las películas.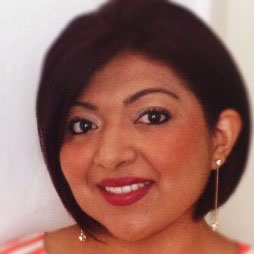 Maggy Gomez
English: Margareth Gomez is a certified teacher from Alianza Pro Evangelism of the Nino Institute "APEN" Hispanic chapter in Los Angeles. She graduated as a Family Advisor from the CHET Institute - Hispanic Center for Theological Studies. She has also obtained a master's degree in family therapy with a specialization in Latin Studies from Pacific Oaks College, and is a columnist of the magazine Fuerza Latina. For 14 years, she has worked in family education, helping families and ministries to bring awareness to the restoration of mental and spiritual health in families.
Español: Margareth Gomez es maestra certificada del Instituto Alianza Pro Evangelismo del Niño "APEN" capitulo Hispano en Los Angeles. Se graduó como Asesora Familiar del instituto CHET – Centro Hispano de Estudios Teológicos. Tiene una Maestría en Terapia Familiar con la especialización de estudios Latinos del Colegio Pacific Oaks College. Es columnista de la revista Fuerza Latina. En sus catorce años de carrera a trabajando en educación familiar y actualmente ejerce como Terapeuta Familiar, donde ha ayudado a familias y a ministerios a traer conciencia a la prevención y restauración de la salud mental y espiritual en las familias.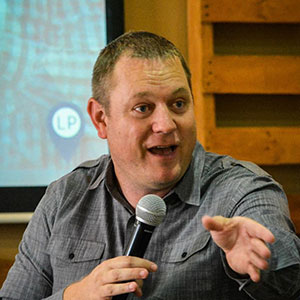 Jeff Tolle
English: Jeff Tolle is the pastor of City Life Church, a bilingual church focused on reaching both the English and Spanish speaking communities of Los Angeles. Jeff is regularly invited to speak and train leadership around the world, and is currently finishing a Doctor of Missiology at Biola University. Jeff is married to Evelyn and together they have five children.
Español: Jeff Tolle es el pastor de CityLife Church, una iglesia bilingüe enfocada en alcanzar a las comunidades de habla en Ingles y Espanol de Los Ángeles. Jeff es invitado regularmente a hablar y capacitar a líderes de iglesias en todo el mundo, y actualmente está terminando un Doctorado en Misionología en la Universidad Biola. Jeff está casado con Evelyn y juntos tienen 5 hijos.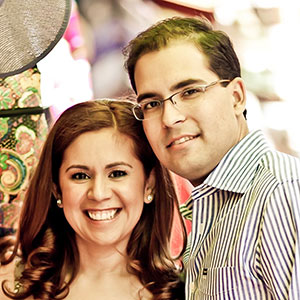 Christian Garcia and Marisol Martinez-Garcia
English: Christian Garcia and Marisol Martinez-Garcia have been married for seven years. They have been youth pastors for the last five years at New Generation Church (Misión Internacional Nueva Generación), a bilingual and multigenerational church located in the San Gabriel Valley. Christian works as a partnerships manager at a software company and Marisol is an assistant director for preschool programs at a local school district. Christian has a B.A. in Economics from UCLA and an MBA from USC. Marisol has a B.A. in Psychology from Biola University, an M.A. in Education, School Psychologist from Azusa Pacific University, and an M.A. Leadership from CSULA, and is also pursuing graduate studies at Talbot School of Theology. They reside in Glendora, Calif. with their two young children, Chloe who is five years old and Emmanuel who is two years old.
Español: Christian Garcia and Marisol Martinez-Garcia han estado casados durante siete años. Han sido pastores de jóvenes durante los últimos 5 años en New Generation Church (Misión Internacional Nueva Generación), una iglesia bilingüe y multigeneracional ubicada en el Valle de San Gabriel. Christian trabaja como Gerente de Asociaciones en una compañía de software y Marisol es directora asistente de programas preescolares en un distrito escolar local. Christian tiene un B.A. en Economía de UCLA y un M.B.A. de USC. Marisol tiene un B.A. en Psicología de la Universidad de Biola, maestría en Educación, Escuela de Psicología de la Universidad de Azusa Pacific y Liderazgo de maestría en CalState LA, así como estudios de posgrado de TALBOT. Ellos residen en Glendora, California con sus dos hijos pequeños, Chloe que tiene 5 años y Emmanuel que tiene 2 años.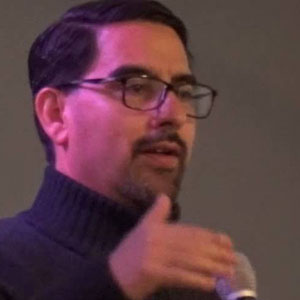 Pablo Anabalon
English: Pastor Pablo Anabalon is currently the pastor of Eagle Rock Covenant Church's Hispanic Services. Under his care Covenant Church has continued to thrive and grow, serving in ministries such as outreach to the poor and homeless. He also serves as an Associate Professor at Fuller Seminary, and works as a family therapist.
Español: El pastor Pablo Anabalon es actualmente el pastor del ministerio Hispano de la Iglesia del Pacto (Eagle Rock Covenant Church). Bajo su cuidado, la Igleisa ha continuado prosperando y creciendo, sirviendo en ministerios tales como el cuidado a los pobres y a las personas sin hogar. También se desempeña como profesor asociado del programa Latino del Seminario Fuller y trabaja como terapeuta familiar.
Conference Schedule
Session 1 — Plenary 1
8:30–10 a.m., Sutherland Hall Auditorium
Welcome and Announcements — Dr. Hugo García
Worship — Harvest Chapel Hispanic Praise Band
40th Annual Conference Celebration — Dr. Clint Arnold
First Plenary — Dr. Daniel Rodriguez
Session 2 — Workshop 1
10:25–11:15 a.m., Various Locations


Session 3 — Workshop 2
11:30 a.m.–12:20 p.m., Various Locations


Lunch
12:30–1:30 p.m., Biola Cafeteria


Break
1:30–1:45 p.m., Sutherland Courtyard Walkway


Session 4 — Plenary 2
1:45–3:30 p.m., Sutherland Hall Auditorium
Worship — Harvest Chapel Hispanic Praise Band
Second Plenary — Dr. Daniel Rodriguez
Closing — Dr. Hugo García
Programa
Sesíon 1 — Plenaria
8:30–10 a.m., Auditorio Sutherland Hall
Bienvenida y Anuncios — Dr. Hugo García
Alabanza — Harvest Chapel Hispanic Praise Band
Primera Plenaria — Dr. Daniel Rodriguez
Sesíon 2 — Talleres 1
10:25–11:15 a.m., En varias localidades


Sesíon 3 - Workshops 2
11:30 a.m.–12:20 p.m., En varias localidades


Almuerzo
12:30–1:30 p.m., Cafetería de Biola


Tiempo Libre
1:30–1:45 p.m., Sutherland Courtyard Walkway


Sesíon 4 — Plenaria
1:45–3:30 p.m., Auditorio Sutherland Hall
Segunda Plenaria — Dr. Daniel Rodriguez

Depedida — Dr. Hugo García