For information on Biola University's coronavirus (COVID-19) response and updates, visit
biola.edu/coronavirus
.
What can I expect from the FirstGen Scholars Program?
Students who apply and are selected for the FirstGen Scholars Program will be awarded a $3,000 scholarship and will engage in a yearlong program that includes the following distinctives:
An engaging two-week summer bridge program led by the FirstGen Scholars staff*
A Bible course with fellow FirstGen Scholars taught by Dr. Leon Harris*
A living community in Biola's newest residence hall, Blackstone Hall, on the same floor with other first­-generation students (if you plan to live on campus)*
A faculty mentor during your first year*
A peer mentor during your first year*
Yearlong workshops to support your success
Personalized career and academic advising*

Events and communication for parent(s)/guardian(s), family members and friends
*These program aspects are required to receive the scholarship.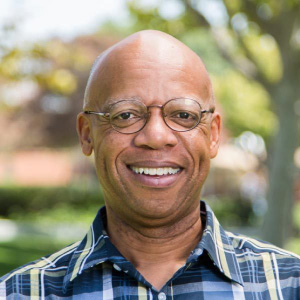 Due to my own experience as a first-generation student, I am quite excited to share my experiences with all first­-generation students. My desire is to see all first­-generation students succeed and have a fruitful university experience."
Scholarship Deadlines

Freshman Applicants Deadline — February 1, 2019
Transfer Applicants Deadline — March 1, 2019
How do I become a FirstGen Scholar?
To be eligible for the FirstGen Scholars Program, you must meet the following criteria:
Be an incoming student who is in the first generation of your family to attend college (i.e., neither parent completed a bachelor's degree).
File the FAFSA or the California Dream Act application and demonstrate need verified by Biola's Financial Aid Office.
Complete a scholarship application for the FirstGen Scholars Program and be selected as a recipient.
State your commitment to participate in the requirements for the FirstGen Scholars Program listed above.
To learn more about the scholarship, visit the Undergraduate Admissions scholarship page.
Questions?
Meet First Generation Alumni
---
I was very capable, but I encountered challenges when I entered Biola that took me awhile to figure out. My academic experience was demanding, not only the coursework but understanding the expectations inside and outside of the classroom. I credit one of my professors with being extremely helpful during my first year of college."
---
As a first­-generation college student, I needed to be encouraged to consider grace for myself. I learned it is necessary to ask for help and know that getting help is neither a sign of weakness nor of slacking off. For first­-generation college students, there may be information that others take for granted but we don't have. Our strengths are innumerable. What we lack is what makes us so good at learning and contributing to our classmates (and professors') learning."
---
As a former first­-generation student and someone who works with many first generation youth, I see the struggle that exists to be successful. When I heard that Biola was in the process of implementing a first generation program, I was overcome with excitement and joy. Biola definitely played a crucial role in my development and helped shape me into the man that I am today."