Bachelor of Computer Science
School of Science, Technology and Health

Overview
Earn a computer science degree from Biola University and develop the software engineering, project management, and programming skills to impact how technology will change and transform our world.
How we do business, how we communicate and what we do for entertainment are all being transformed by computer scientists and software developers. Quickly changing landscapes in these fields and beyond provide opportunities for people with advanced computer science skills to profoundly impact the world. Biola's computer science major allows future computer scientists to grow their knowledge in the field of computer science, while honing their abilities to innovate, program, solve problems and succeed across a range of careers.
Yes! Tell Me More!
Why Choose Computer Science at Biola?
In addition to its strong curriculum and biblical integration, Biola's computer science program offers several key advantages:
Biola was included in U.S. News and World Report's 2021 Undergraduate Computer Science Programs. Biola University as a whole earned a spot in the top tier of the "best national universities" category of U.S. News and World Report's Best Colleges rankings.

Small class sizes give you an opportunity to interact with your professors, who have extensive experience in teaching, research and publishing.

Graduates report feeling well prepared for computer science-related careers, which are among the best-paid, highest-satisfaction and fastest-growing occupations.

The Quantitative Consulting Center (QCC) offers valuable hands-on experience to partner with Biola faculty and external clients on analytic projects. In addition, Biola's Research Assistant in Math Program (RAMP) offers a research environment where Biola math and computer science majors are supported in research projects that complement their academic goals. Research assistants through RAMP are paid to assist faculty with research and Specialized Directed Research courses enable working with a faculty member in their areas of research, such as Artificial Intelligence, Machine Learning, or Data Mining –– many of these have resulted in publications and conference presentations.

Analytics @ Biola provides a unique opportunity for you to take courses offered through Crowell School of Business and the School of Science, Technology and Health to create your own learning experience –– you can earn an extra minor while only taking a few additional courses.

Biola's program follows the guidelines recommended by the IEEE Computer Society and Association for Computing Machinery, ensuring that you receive a strong academic foundation.

Biola offers the Torrey Honors College and the Stewart Science Honors Program to enhance your learning experience.
What Will I Study?
The B.S. in Computer Science offers expert training in computation and information processing strategies through a varied list of computer science courses. By providing both a traditional computer science track and an information system track that emphasizes bridging computers and business management, students will be equipped with essential knowledge and skills. Course topics and highlights include:
Organization and structure of programming languages
User interface design, implementation and evaluation
Data structures
Operating systems
Computer architecture
Theory of algorithms
Artificial intelligence
Systems programming
Database design and management
Machine learning and data science
Robotics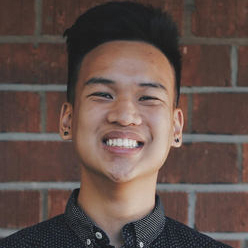 The small class size gives us the adequate attention we need as we continue to seek further knowledge as students. The professors here are able to guide us and show us how God can use our career choice to further His kingdom.
Cyrus Dela Cruz
Computer Science, B.S. '18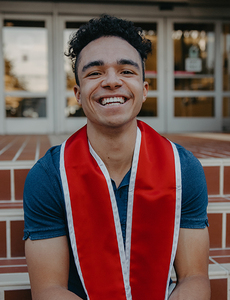 The thoughtful integration of a biblical worldview in classes has allowed me to see my gift in cybersecurity as a direct ministry to pursue justice and protect those who are vulnerable to attack. From professors to students the community and loving-kindness I have experienced here is quite like nothing I have experienced anywhere else. Biola has equipped me to winsomely yet boldly share my faith with others and has taught me how to praise God in the highs yet to lament well in the lows of life. If I had one single piece of advice to students considering computer science it would be to not fear failure; surely, we have a God who is greater than our biggest mountains.
Jamison Meyerovitz
Computer Science, B.S. '21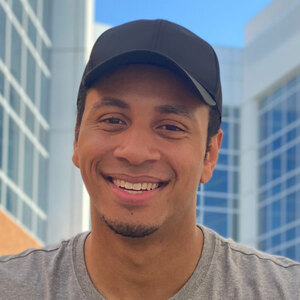 I cannot imagine the person I'd be if it were not for the people I met at Biola who poured into me everyday.
Software Developer, Everest Agency
Computer Science, B.S. '17
4 years
Standard Duration
This indicates the standard duration of this program. Completion time may vary depending on transferred coursework and preferred courseload.
120–121
Total Program Credits
Total program credits include a combination of major/concentration, Bible/theology and general education credits.
WSCUC
Accreditation
Biola University is accredited by the WASC Senior College and University Commission. Additional accreditations may apply to specific programs.
Career Paths
The computer science degree will provide you exceptional general preparation for careers in the high demand science, business and computer communities. As a well-equipped professional, you can expect to impact the world for Jesus Christ in professions such as:
Chief information officer
Computer programmer
IT data or security architect
Software applications developer
Market research analyst
Web developer
Business intelligence architect
Computer systems engineer
Director of IT services
Data scientist/analyst
System analyst
User interface designer
Database administrator
Mobile application designer/developer
Network architect
Information security analyst
Game designer/developer
What are Graduates Doing Now?
Biola's computer science graduates have gone on to use their computer expertise in major international companies, Hollywood and missions to impact the world for Jesus. Some have gone on to graduate programs at UCLA, UC Davis, UC Irvine, UC San Diego, UC Santa Barbara, University of Southern California and University of Washington. Professional highlights include:
Scientific and Technical Achievement Academy Award winner
Software Developer, Sony Pictures Imageworks
Engineering Manager, Riot Games
Integration Engineer, Apple and Panasonic
Software Engineer, Liferay, Inc.
Software Development Engineer, Amazon
Systems Engineer, Cisco
Director, Application Services
Technology Missionary, Papua New Guinea
Music Video Producers
Network Engineers
Pastors
Department of Math and Computer Science (MCS)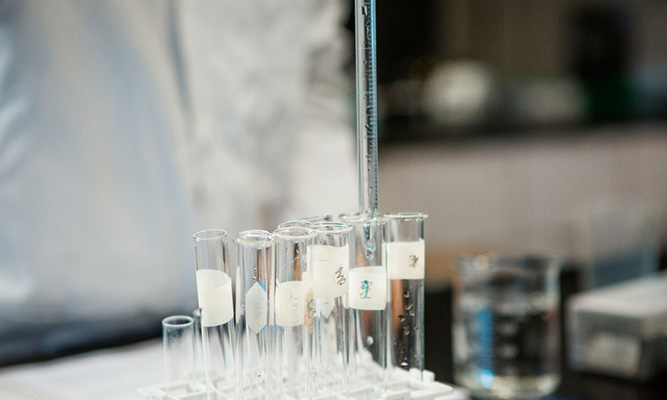 CS in the News
Explore the various articles featuring faculty, students and alumni in Biola News.
New State-of-the-Art Center for Students
The Alton and Lydia Lim Center for Science, Technology and Health offers students innovative laboratories, cutting edge equipment and research opportunities.


You may also be interested in