Sterling Scott Jr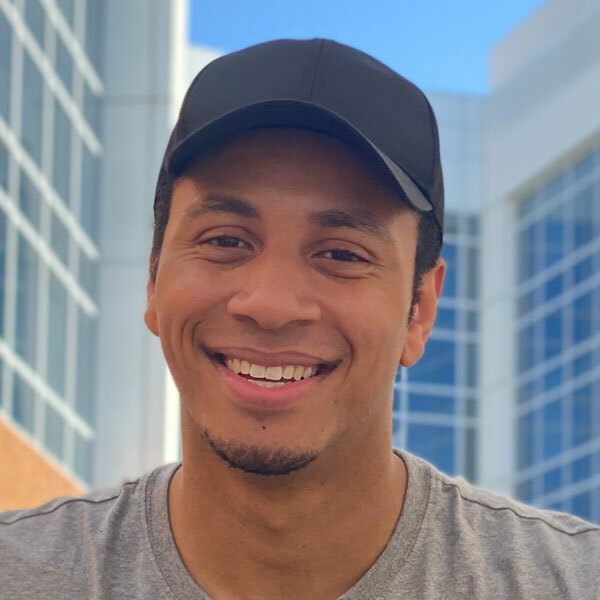 Software Developer, Everest Agency
Computer Science, B.S. '17
I cannot imagine the person I'd be if it were not for the people I met at Biola who poured into me everyday.
How did your program at Biola prepare you for your career?
Biola prepared me for my career in many ways that I could not have imagined before walking on to the campus. The relationships I was able to find at Biola I believe were the single most influential factor of me being able to flourish as a post graduate. From finding my roommate at the dorms who has been my best friend and roommate for so many years now, to the friends that brought so much joy, and encouragement to my life on a daily basis. To the professors who took time to understand your questions and do more that just teach the material but also be spiritual guidance. I cannot imagine the person I'd be if it were not for the people I met at Biola who poured into me everyday. Greater education is not easy and going through it alone is not something I would suggest for anyone. Having like minded people keeping you accountable not only with school but also with life was such a blessing for me.
What did you appreciate most about your time at Biola?
There were a lot of things I appreciated at Biola but I think the one thing I appreciated the most was that I was really set up for success by my professors, Biola staff, and all volunteers I encountered on a daily basis.

I was pretty involved at Biola from working multiple jobs on campus as well as my involvement in a few clubs and I always looked forward to interacting with my peers and admin at Biola. I never felt like the process, the system, or the administration was against me. Everyone always did their best to help me out and serve me, and that always made it a delight being on campus.

How did Biola equip you to be a more faithful follower of Jesus Christ?
Biola's theology degree program was so much more impactful than I could have imagined while I was sitting in the classes. I think I may may taken some discussions and assignments fro granted. At the time what seemed like a chore was actually a privilege. Being able to sit around a group of sharp individuals all pursuing to know Jesus better, and understand what it means to be a Christ follower is not something you get to experience everyday.

Biola's curriculum for faith based programs always felt like it was growing and stretching me. I kept me critically thinking, engaged, and reflecting on my own personal walk to see how I can be a better Christ follower. So many times now in my post grad life I look back and thank the Lord that I was able to diligently study His word in classroom setting.

What advice would you give to students considering your degree program?
The advice I would give to future students is to invest in your relationships, study something that you enjoy, and keep God at the center of heart the most you can!