The Collegium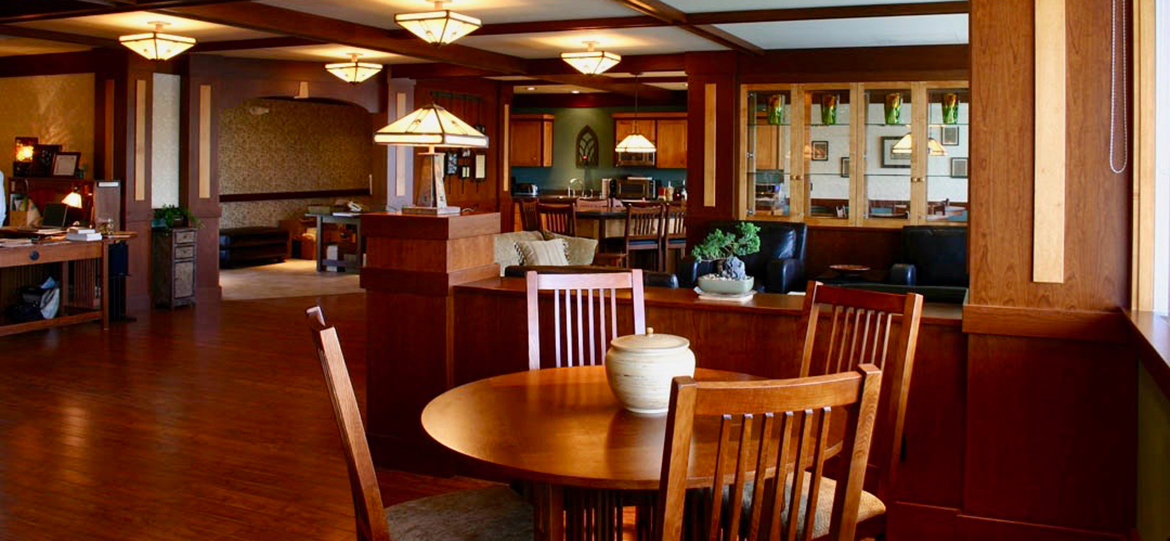 Established in 2004, the Collegium is a home-away-from-home for commuter students, with a full kitchen, food bar, computers, printing, wireless and comfortable furniture. Located in the Student Union Building, it is central to campus and has a great community vibe.
How to Join
Collegium membership is $75 per semester or $125 per year. We "give that money back to you" through food events, an inexpensive food bar, and/or gas money saved! To sign up please visit the Collegium in the Student Union Building. All sign-ups will be handled online or in-person at the Collegium. For payment options, we accept cash, check and credit/debit cards only. For questions, email commuter.life@biola.edu.
Space to Rest
Come relax and sink into a comfy leather chair, take a nap on our couch with a soft blanket or curl up with a book by the fire on a chilly winter day.
Work and Connect
We're wireless, but if you don't have a computer, you can use one of our PCs and Macs available. Connect with a friend and study together at one of our study areas.
Community and Convenience
Grab an economical, fast lunch from our honor bar or store your own meal in the fridge. You can even enjoy cooking lunch with a friend in our beautiful kitchen.
Weekly Events and Monthly Birthday Celebration
We host weekly events in the Collegium and celebrate birthdays monthly. A weekly emailed newsletter will let you know what is happening in the Collegium each week.
Collegium Traditions
We have several traditions such as Family Dinners, Video Game Night, and so much more. Meet new friends or bring a guest.
Study Nights and Finals Week Cereal Bars
We provide bonus night hours during midterms and finals weeks. Plus we host our traditional Final's week Cereal Bar every semester for Collegium members.