Peer Financial Wellness Program
Starting Spring 2022, the Biola Financial Planning Association will also have a peer-to-peer financial coaching department as a part of Biola University. Students will have the opportunity to meet with trained financial planning students and be coached on topics such as budgeting, taxes, student loans, credit cards, and other topics that will help students become more financially responsible.
---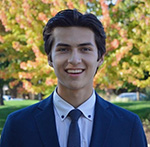 Vince Ereneta
Schedule a Meeting
Hi there! I'm a Senior Financial Planning major and Data Science minor. I'm part of the Torrey Honors College and help run the Financial Planning Association here at Biola.
I'm passionate about personal finance and financial stewardship and would love to help you with any finance related questions you have! I look forward to meeting with you!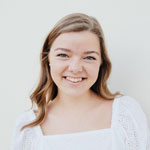 Ava Purcell
Schedule a Meeting
Hello! I am a senior at Biola pursuing a major in Business Administration with a concentration in Financial Planning. I am a part of the Torrey Honors College, and also serve as a leader for the Pro-Life Club and the Financial Planning Association.
I want to help people live abundantly, and am passionate about helping people discover what it means to be wise stewards of the resources that God has entrusted to them. I'm excited to come alongside peers in helping them manage their resources well. I would love the chance to meet you!